Introduction
Hello everyone, I hope you all are doing well. I'm coming again with another blog talking about my experience but this team I will go the digital side of life instead of real life... Crypto world is indeed huge, and that's what I've been saying for a while lately since I'm learning something new everyday, and this time I learnt more about yield farms and that's because of RobiniaSwap project that I've invested in.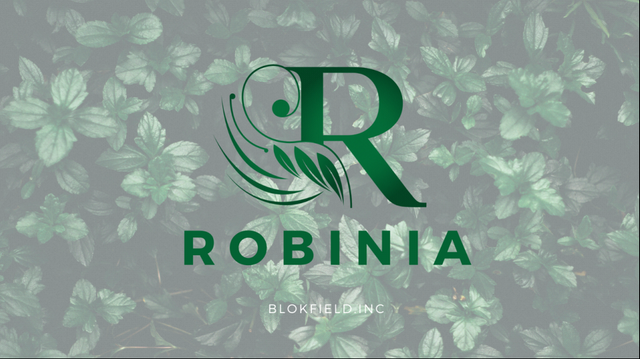 Experience
I remember at the very first when I was planning to invest in Robinia I had to do several things which seemed quite complicated at first, at least from reading it without any knowledge before, but by the time I invested multiple times in Bsteem pool, then Robinia pool so I somehow got used to the process. By the time, I learnt about APR, APY, Liquidity, TVL, and many other things which are really helpful in crypto world to understand various aspects of it so all the thanks to Robinia to open my eyes for such things I've never thought about it before.
Time passed and Robinia project gave me trust and curiosity to know more about similar yield farming projects and how everything works since I haven't got involved in farms before, only pools I invested in. I decided to check various tokens and one of them was HoneyMoon (Was featured on RobiniaSwap pools and farms) and it looked like it's a trustworthy projects since they had already 2 tokens before Moon based on yield farming too. However by that time HoneyMoon farming was almost done but they have already announced there would be newer project too so that was a such a great news to me.
Involvement in farms
I decided finally to take my first step into farms, so I had to read about how to provide liquidity but things seemed like it's kinda hard to understand with words, so I was left with trying to do the steps that I could understand and figure out the rest to reach a conclusion. I tried with small amount of money ( Gas fees were even higher than what I used as a test lol) and it worked very well from the first try.
Now I had to be patient a little bit until I see where the coin will become stable so I can invest in it. And after a day and a half (As I recall) it was stable enough to invest in. So I provided liquidity in one farm and I was lucky to be honest because I bought the token at a low price compared to its average so my outcome from farming was more than doubled due to the increase in token price.
(This was an example for one of the yield farming projects I invested in)
One thing lead to another
I'm really thankful for RobiniaSwap project as it was my starting point in yield farming projects and for sure it is still one of my favored projects since it's trustworthy and mainly supports Steemit which is something you really love to see. And I'm looking forward for more success on Robinia's project.