Cover created in Canva
In trading there is technical analysis, which helps us greatly in the predictability of prices that may have different assets, so we could know what is the ideal time to invest and withdraw from it. Many users, especially @hardaeborla have asked me what would be the best time to make these investments by reading the charts.
In this way, in this post I intend to explain from my point of view, what is the essence of using "Technical Analysis" for our benefit, in order to place the probabilities in our favor at the time of investing. Of course, this is my "personal analysis", of how these studies could be done, however, I want to tell you what several previous publications have exposed, it takes a lot of study and practice to get results in professions like this.
One of my objectives is to create a team of market operators, where we all support and help each other in investing correctly, for this reason I also guide and seek to educate many, so if you want to join me in this task you are welcome.
---
En el trading existe el análisis técnico, el cual nos ayuda en gran medida en la predictibilidad de los precios que puedan tener distintos activos, de esta manera podríamos saber cuál es el momento idóneo para invertir y retirarnos del mismo. Muchos usuarios, en especial @hardaeborla me han preguntado cual sería el mejor momento para realizar estas inversiones leyendo los gráficos.
De esta manera, en este post pretendo explicarles desde mi punto de vista, cual es la esencia de utilizar el "Análisis Técnico" para nuestro beneficio, con el fin de colocar las probabilidades a nuestro favor al momento de invertir. Por supuesto, este es mi "análisis personal", de cómo a groso modo pudieran realizar estos estudios, sin embargo, quiero comentarles lo que varias publicaciones anteriores he expuesto, se necesita de mucho estudio y practica para poder obtener resultados en profesiones como esta.
Uno de mis objetivos es crear un equipo de operadores de mercado, donde todos nos apoyemos y nos ayudemos en invertir correctamente, por esta razón tambien guio y busco educar a muchos, asi que si se quieren unir a mí en esta tarea son bienvenidos.
How does Technical Analysis really help us? | ¿Cómo nos ayuda realmente el Análisis Técnico?

The technical analysis helps us to predict the next movement that the price will have according to the actions that it is doing, that is to say, if it has reached an important zone of "Demand or Offer", which is equal to identify zones of "Support and Resistance", where very probably the price will take a turn, which we will be able to identify and this way to take advantage to invest.
Now, this is the beginning of what the Technical Analysis could do for us as market analysts, since it also helps us to place those possible zones where the price could reach and thus place our profit taking objectives, as well as place in which price level we would get out of it according to what we would be willing to lose in a certain trade, so in my opinion, this is absolutely necessary to have a good investment and risk management.
---
El análisis técnico nos ayuda de cierta forma a predecir el siguiente movimiento que tendrá el precio de acuerdo a las acciones que este vaya realizando, es decir, si este ha llegado a una zona importante de "Demanda u Oferta", lo que es igual a identificar zonas de "Soporte y Resistencia", donde muy probablemente el precio tome un giro, el cual nosotros podremos identificar y de esta manera aprovechar para invertir.
Ahora bien, esto es el principio de lo que pudiera hacer el Análisis Técnico por nosotros como analistas de mercado, ya que también nos ayuda a colocar esas posibles zonas donde el precio pueda llegar y así colocar nuestros objetivos de toma de ganancias, así como también colocar en qué nivel de precios salir del mismo de acuerdo a lo que estaríamos dispuestos a perder en determinada operación, por lo que en mi opinión, este es absolutamente necesario para poder tener una buena gestión de inversión y de riesgo.
In what time frame should we look at the graphs to make decisions? | ¿En qué temporalidad deberíamos de ver los gráficos para tomar decisiones?

One thing that novice traders tend to struggle with is the timing of their analysis. Basically, the correct way to read a chart in different temporalities is the following:
First, we should start with higher time periods, these will help us determine what is the current trend of the asset, ie whether this is up or down, we must also establish those important areas of "Demand or supply, as well as support and resistance. If for example you are an "Intradia" type trader, who likes to enter and exit the market in the same day, we should start in my opinion for a period of time of 1D or 4H.

Then we should go down in time period, so that the graph gives us even more detail of the action that this is having, we must also visualize what trend has the asset and once done, mark the areas of "Support and Resistance" more relevant. Taking as an example again that we are "Intradia" operators we should see in this instance, graphs in periods of 1H or 30min.

Having already visualized the two previous temporalities in our graph, we must lower it even more, however, in this opportunity it will be to finally determine which will be our entry and exit points of the market according to our analysis made in the two previous time frames. Here it is advisable to see the graphs in 15min or 5 min timeframe.
---
Algo en que los operadores principiantes suelen complicarse bastante es en que temporalidad realizan sus análisis. Básicamente, la manera correcta de leer un gráfico en distintas temporalidades es la siguiente:
1. Primeramente, debemos comenzar por periodos de tiempo más altos, estos nos ayudaran a determinar cuál es la tendencia actual del activo, es decir, si esta es alcista o bajista, ademas debemos establecer esas zonas importantes de "Demanda u oferta, asi como de Soportes y Resistencias". Si por ejemplo eres un operador tipo "Intradia", que le gusta entrar y salir del mercado en un mismo día, deberíamos comenzar en mi opinión por un periodo de tiempo de 1D o 4H.
2. Posteriormente debemos bajar en periodo de tiempo, para que el grafico nos dé aún más detalle de la acción que este está teniendo, ademas tambien debemos visualizar que tendencia tiene el activo y una vez realizado, marcar las zonas de "Soportes y Resistencias" más relevantes. Tomando como ejemplo nuevamente que somos operadores "Intradia" debemos de ver en esta instancia, gráficos en periodos de 1H o 30min.
3. Ya habiendo visualizado las dos temporalidades anteriores en nuestro gráfico, debemos bajar aún más la misma, sin embargo, en esta oportunidad será para por fin determinar cuáles serán nuestros puntos de entrada y salida de mercado de acuerdo a nuestro análisis realizado en los dos marcos de tiempo anteriores. Aquí lo recomendable es ver los gráficos en temporalidad de 15min o 5 min.
Considerations and aspects to take into account | Consideraciones y aspectos a tomar en cuenta

The above is the correct way to read a chart in order to make the best decisions that place all the odds in our favor. It is very important that our analysis agrees with very specific points, all this in order to avoid errors and losses due to a badly done graph reading, in this way what we must take into account is the following:
In my opinion and the way I take trades, it's only when an asset is in trend, either bullish or bearish, if, for example, the Bitcoin is in a clear HIGH trend, I will only look for BUYINGS, if on the contrary it is in a LOW trend, I will only look for SALES.

If our analysis of the two temporalities of 4H and 30 min, agree that both are for example in an uptrend, it means that, statistically the probabilities that the price continues to rise are higher, so our PROBABILITIES are placed in our favor if we only look for BUYINGS. So much of our analysis is done.

Important, not only should we base our analysis on what I'm saying here, there are many ways to do it, where we can take studies like Fibonacci's to support our analysis (I already talked about it in the previous post), as well as using moving averages or RSI. Be careful not to use too many summoners, just 2 or 3 is enough, however, we can use them to guarantee those probabilities in our favor and decrease the risks.
---
Lo antes expuesto, es la forma correcta de leer un gráfico para poder tomar las decisiones más acertadas que coloquen todas las probabilidades a nuestro favor. Es muy importante que nuestro análisis concuerde con puntos muy específicos, todo esto con el fin de evitar errores y perdidas por una lectura de gráficos mal hecha, de esta forma lo que debemos tomar en cuenta es lo siguiente:
1. En mi opinión y la manera en que yo tomo operaciones, es solo cuando un activo esta en tendencia, bien sea alcista o bajista, si, por ejemplo, el Bitcoin se encuentra en una tendencia ALCISTA clara, solo buscare COMPRAS, si por el contrario este se encuentra en tendencia BAJISTA, solo buscare VENTAS.
2. Si nuestro análisis de las dos temporalidades de 4H y 30 min, concuerdan en que ambas se encuentran por ejemplo en tendencia alcista, quiere decir que, estadísticamente las probabilidades de que el precio siga subiendo es más alta, por lo que nuestras PROBABILIDADES se colocan a nuestro favor si solo buscamos COMPRAS. Asi que gran parte de nuestro análisis está hecho.
3. Importante, no solo debemos basar nuestro análisis en lo que estoy diciendo acá, hay muchas maneras de hacerlo, donde podamos tomar estudios como los de Fibonacci para apoyar nuestros análisis (Ya he hablado de en el post anteriores), asi como tambien utilizar las medias móviles o el RSI. Ojo no es recomendable utilizar muchos invocadores, con solo 2 o 3 es suficiente, sin embargo, podemos utilizarlos para garantizar esas probabilidades a nuestro favor y disminuir los riesgos.

I will leave this publication here, I think I have covered the doubts of many regarding how to read the charts and how to make those investment decisions. I want to tell you that I will be publishing each of the most important indicators used in technical analysis, as well as finishing the post sections regarding "Binance" and its trading methods. If you have any questions, please don't hesitate to contact me, I will be happy to answer your questions.
---
Dejare esta publicación hasta aquí, creo que he abarcado las dudas de muchos con respecto a cómo leer los gráficos y como poder tomar esas decisiones de inversión. Quiero comentarles que estaré realizando publicaciones de cada uno de los indicadores más importantes utilizados en el análisis técnico, así como también terminar las secciones de post con respecto a "Binance" y sus métodos de trading. Cualquier duda no duden en comentar, estaré muy atento en contestar cada comentario para ayudarles.

Link to the Erarium community in STEEM
Other posts of educational interest for the community:
The importance of Technical Analysis in Trading | Horizontal Supports and Resistances
The importance of Technical Analysis in Trading #2 | Mathematical Support and Resistance
Binance Trading Methods : Trading Spot/Margin/Futures
Binance Trading Methods #2 | Trading SPOT
How trading works and how we should read the market | Introduction Part 1



---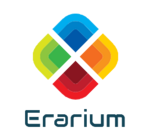 I am Co-founder of the @erarium project, in this community we offer training processes in trading, finance and economic management. Consider joining our official Discord by clicking HERE.
---

If you are new you can join the game under this LINK
---

Live the BraveBrowser Experience. Browse fast, safe while earning BAT tokens.
Please download the browser using my Referral Link.
---

---
---


Communities I support and promote

Join the discord of @project.hope
---

---
---
---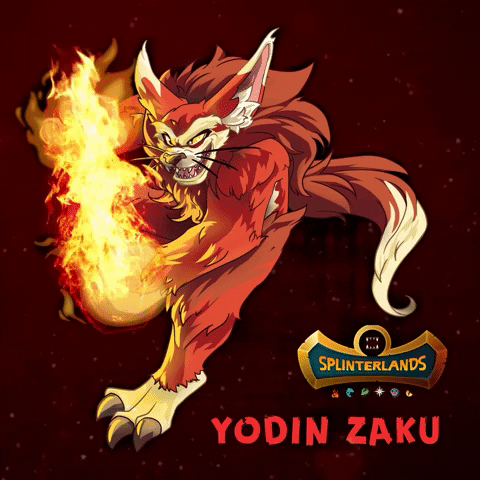 Join the official Discord community
---

Go to the Discord server community officer in Spanish
---


Join @gems-community's Discord
---