Today's SKY TRANSIT highlights an article I wrote entitled
Mindset Behind a $50k Bitcoin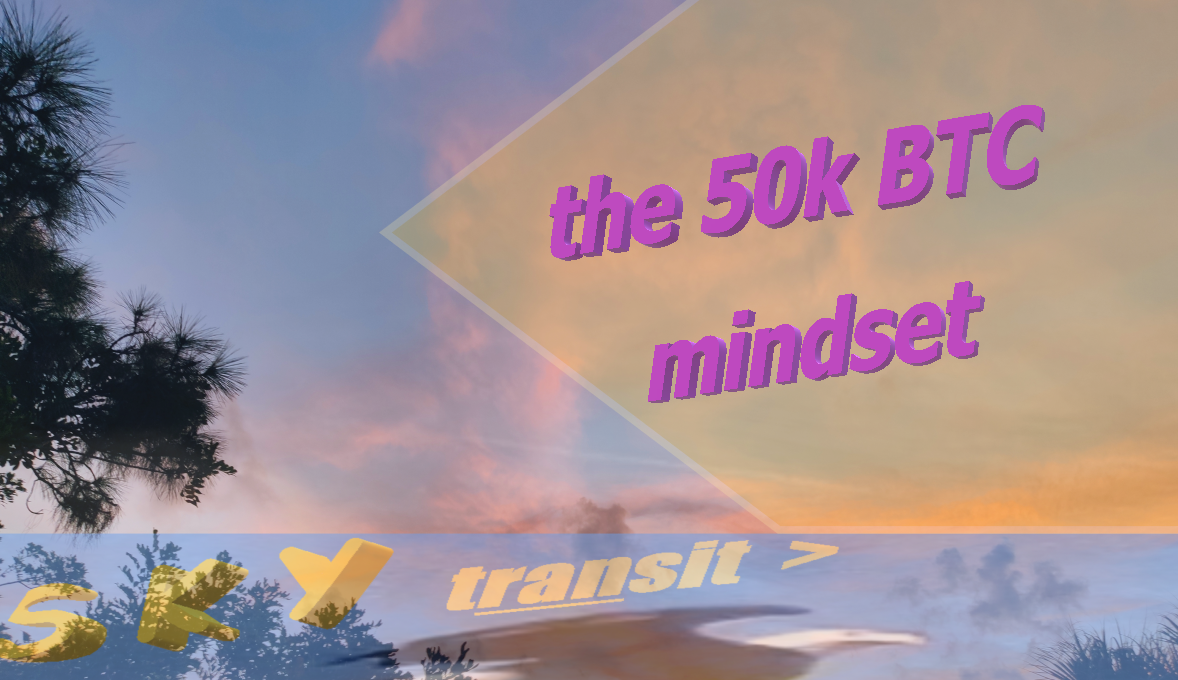 Mindset Behind a $50k Bitcoin
condensed-publication
Please keep in mind that this is only an opinion piece. ...
THE MAINSTREAM MEDIA
Outside of business channels, mainstream media did not cover the rise of Bitcoin to 40k. ...
WHEN MOON?
... the feeling has got to be "when $50k enroute Moon!". $45k at that point might well have not even existed.
NEXT STOP?
Once at $50k, there are bound to be some whose attention won't be as strong until $100k is in site. ...
And what's after $100k? It's the irony of harboring settled feelings at this point that was among inspiration behind this post.
$100K MEANING AND CLOSER THAN APPEARS
...
It's at $3 trillion market cap and market dominance of under 70% that something really sticks out. The other stat needed to understand BTC at 100k is the value of the digital economy:
The World Bank estimates ...
At 15.5%, the value of the digital economy is around $11.5 trillion
...
Let me start with the question:
Do you believe that Bitcoin at $100k would be the only cryptocurrency used?
...
If BTC settles into 25% dominance and stops at $100k, we can simply multiply by 4 the $3 trillion total crypto market cap (at 70%) to underestimate a new total crypto market valued at the digital economy of $11+trillion.
Crypto becomes the standard for the digital economy!
BIG PLAYERS RECOGNIZE THE POWER OF BLOCKCHAIN
....
In a sentence:
Bitcoin led a crypto market cap to 1% of GDP with the next stop at 20%.
....

CONCLUDING THOUGHTS
...
How far away is $100k Bitcoin? Probably a lot closer than most were thinking just a week ago. Don't blink. It's about the true assignment and direct ownership of intellectual property.

I'll conclude here, as SKY TRANSITS are meant to be quick reads.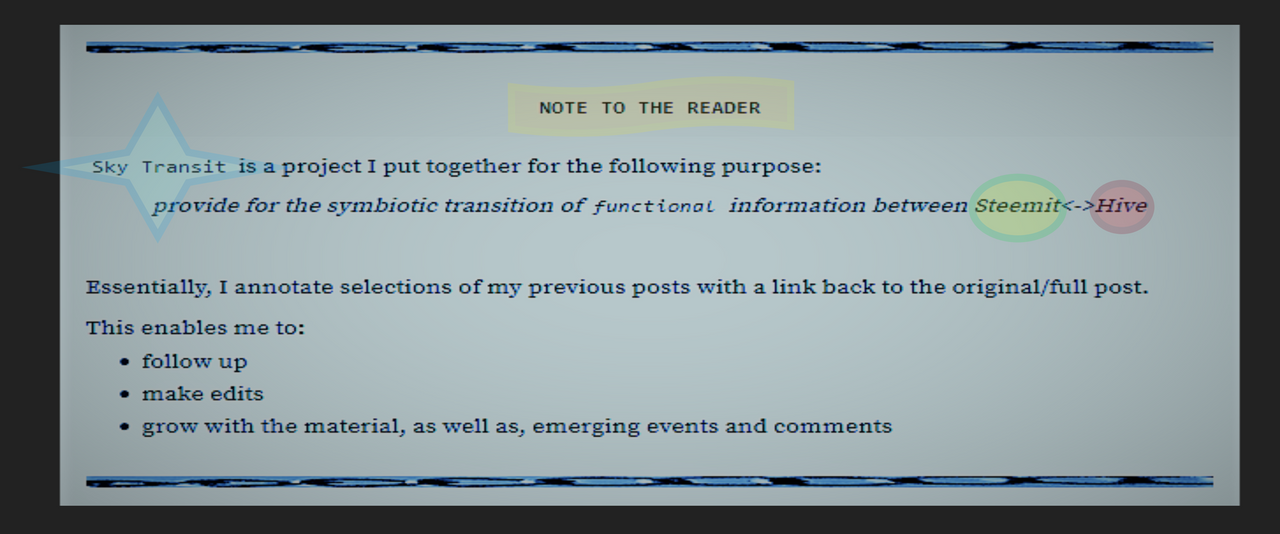 Let me know if I am missing anything. Appreciate it.
visit the original post here
#ProjectHOPE
Spread the word and create exciting opportunities.
For more information about @project.hope, fly over to the main site here and view content by other #PH authors.