Today's SKY TRANSIT highlights an article I wrote entitled
Friendly Crypto Governments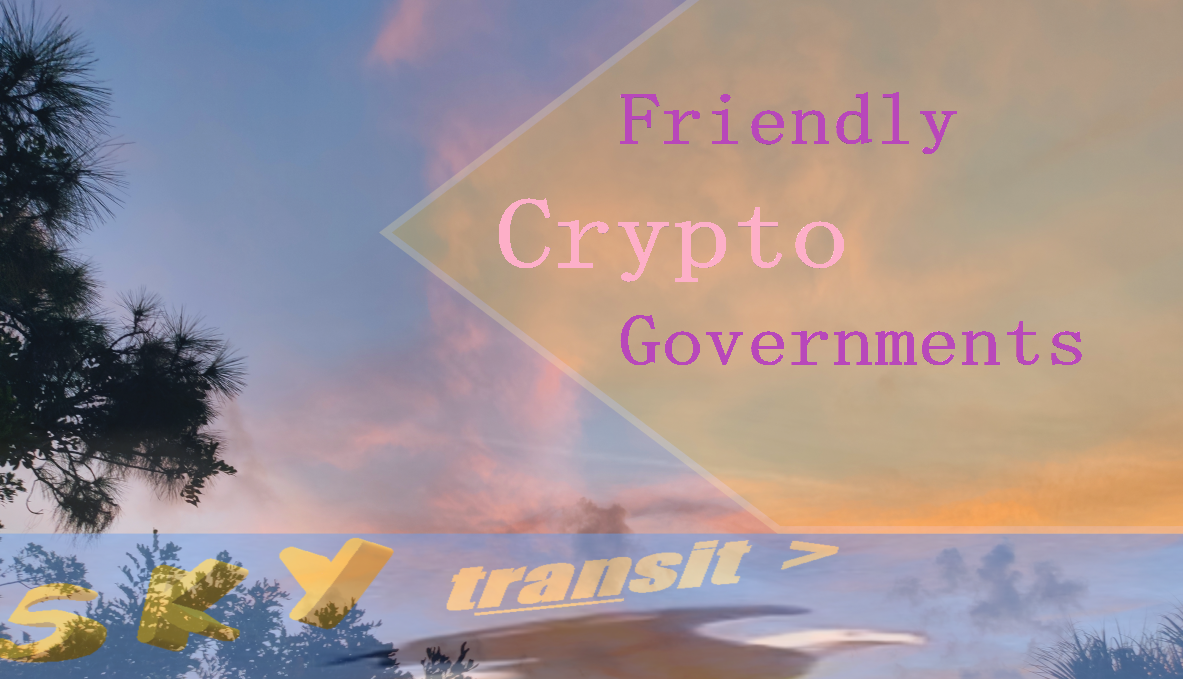 Friendly Crypto Governments
condensed-publication
...
POTENTIAL MAGNITUDE OF ECONOMIC CHANGE WITH CRYPTO
Crypto is more than a smarter financial option. It's empowerment for leveraging the digital resources that impacts one's life. What should be clear to even novice crypto users is the importance of mitigating issues during the transition to a new digital economy.
As important as it is for the corporate world to not tread upon independent crypto users, regulatory mechanisms are an even more dire concern.
AN OVERVIEW OF REGULATORY INFLUENCES
Below are a couple of regulatory lists, first of nations, then of U.S. states, that are considered crypto-friendly. It's important to keep in mind that regulators may behave differently between different nations and across regions. Also playing a factor are the different types of cryptocurrencies that are avialable to a region.
Nations Friendly to the Crypto Industry
Changelly.com, CryptoAdventure.org, BTCNN.com, and EarthWorld.com all agree that the two countries listed below are among the most crypto-friendly:
Malta
Switzerland

Top Crypto-Friendly Nations Listed by Changelly.com (April 28, 2020):
Switzerland
Japan
Slovenia
Malta
Singapore
The Netherlands
Czech Republic

Top Crypto-Friendly Nations Listed by CryptoAdventure.org (June 22, 2020)
Malta
Switzerland
Singapore
Japan
United States

Top Crypto-Friendly Nations Listed by BTCNN.com (March ,2019):
Malta
Bermuda
Switzerland
Gibraltar
Slovenia
Singapore
Estonia
Georgia
Belarus
Hong Kong
Japan
Germany

Top Crypto-Friendly Nations Listed by EarthWorld.com (May 27, 2020):
Malta
Bermuda
Switzerland
Slovenia
Germany

Politics, regulations, markets, private projects, and public sentiment are among the variables that can affect how welcoming a nation is to crypto. That's before factoring into account the many different types of cryptocurrencies, their reputations, proof mechanisms, as well as things like transaction privacy and transparency.
...
U.S. States Friendly to the Crypto Industry
Blockchain-Council.org recognized the following five states as welcoming to crypto:
Wyoming
Texas
Ohio
Colorado
California 

Below are the U.S. states that CryptTalker.com consider best for Bitcoin:
Ohio
Wyoming
New Hampshire
Texas
Tennessee
Washington, D.C.

CryptTalker.com also identified the four states below as best for BTC mining:
Louisiana
Idaho
Arkansas
Washington

...
BLOCKCHAIN VS. CRYPTO ADOPTION
...
While blockchains are ledgers and cryptocurrencies need them, crypto must be exchangeable among peers. This essentially makes cryptocurrencies an open system. The question that remains:
Can a viable cryptocurrency alternative exist on a closed blockchain system?


I'll conclude here, as SKY TRANSITS are meant to be quick reads.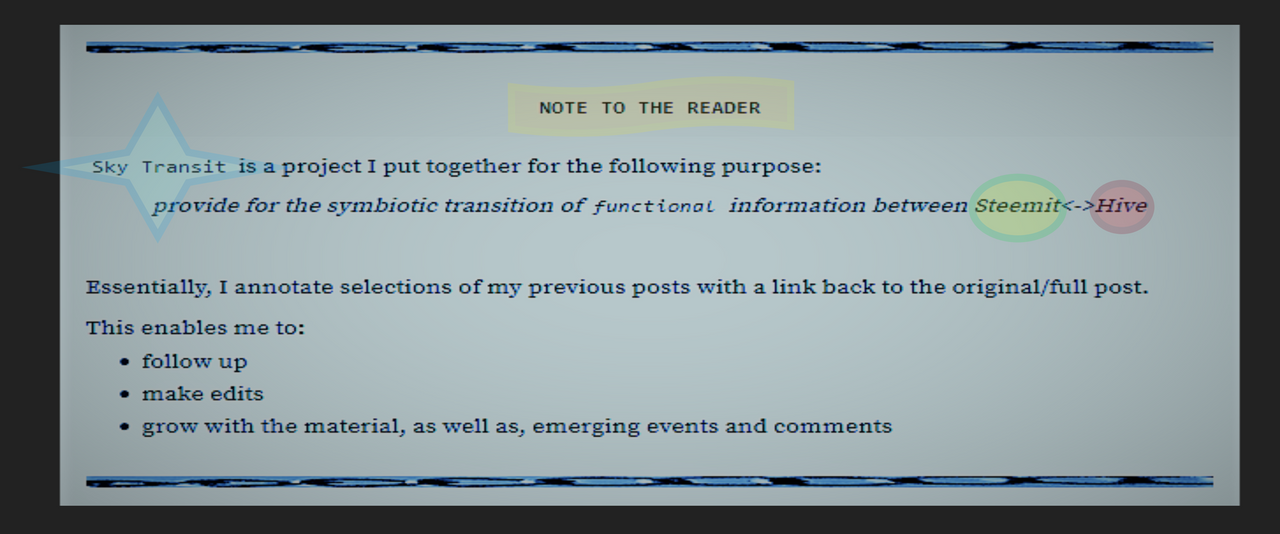 Let me know if I am missing anything. Appreciate it.
visit the original post here
#ProjectHOPE
Spread the word and create exciting opportunities.
For more information about @project.hope, fly over to the main site here and view content by other #PH authors.