Today's SKY TRANSIT expands upon an article I wrote entitled current issues in crypto: AI language, blockchain weather, BTC tech-tethering.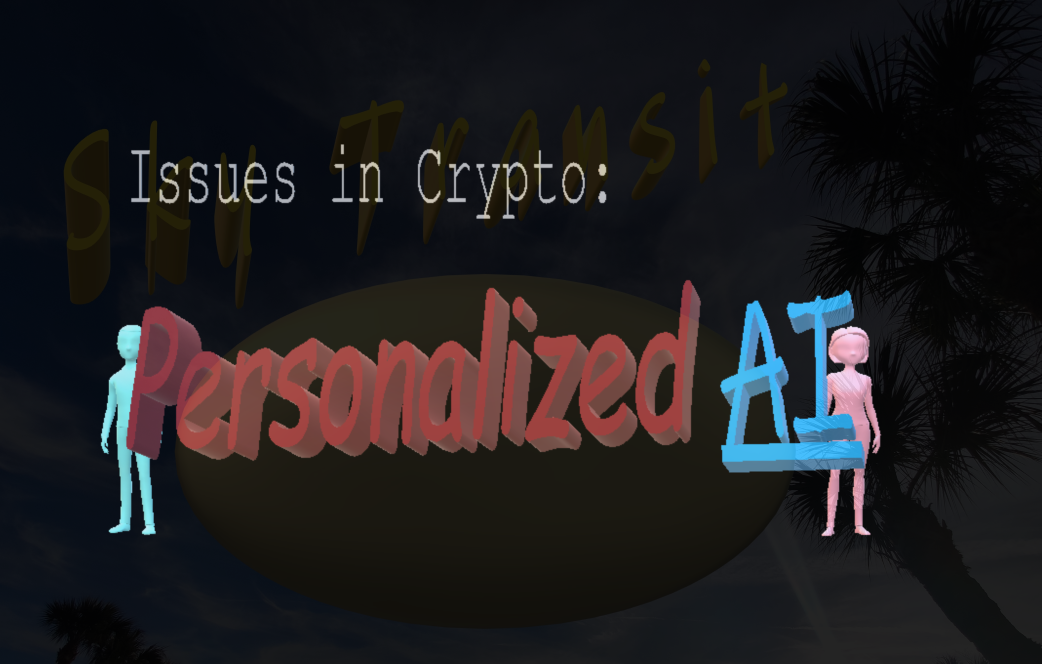 Issues in Crypto: Personalized AI

These were the main topics covered in my post:

Crypto AI and Human Interaction
Blockchain for Weather
BTC as for Cryptotech Tethering

The questions I posed moving forward were:

AI language: How about a personal AI avatar for everyone?
blockchain weather: Pireps! What are those? Oh, just how pilots maintain their ~six~ at a distance.
tethered Crypto: At some point, every blockchain can be as secure as Bitcoin?


I can go deeper into any of these so feel free to engage in the comments. Today, I feel strongest about personalized AI avatars. Here's why:
The Internet is a big place to say the least. No one knows how big it will grow, but it's presence in outer space and inner (VR) space will soon be undeniable.
As AI becomes more mainstream, leveraging digital assets and interacting with the world- things like Alexa and Siri- will become as essential as laptops are for students.
These two inevitable outcomes will require a humanistic way to connect with our AI. My best guess is that we will develop top level AI that will be known to us as avatars. It will be our AI avatars that will leverage deep learning for us all.

Let me end it here, as these Sky Transits are meant to be quick reads.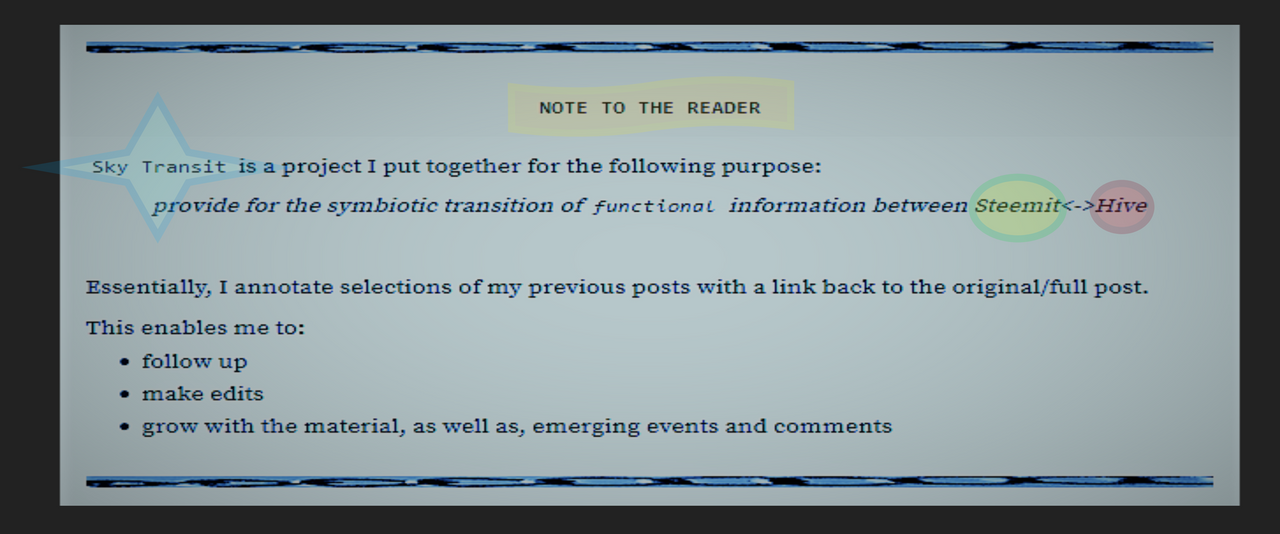 Let me know if I am missing anything. Appreciate it.
visit the full/original post here
#ProjectHOPE
Spread the word and create exciting opportunities.
For more information about @project.hope, fly over to the main site here and view content by other #PH authors.