The Future Of Cryptocurrency In Nigeria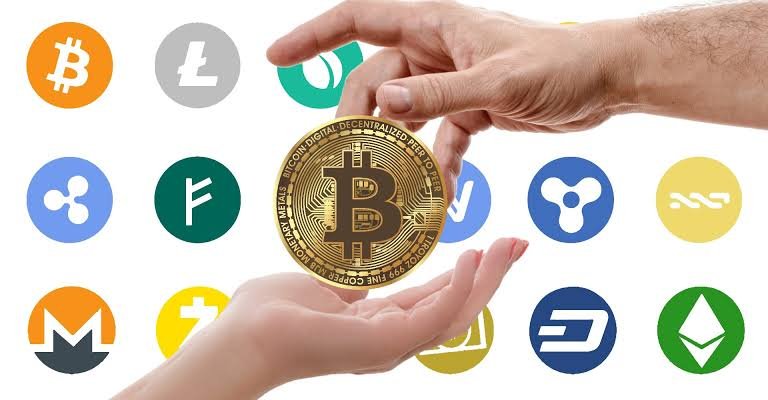 source
Awareness and Usage of cryptocurrency in Nigeria
In Nigeria the Awareness and Usage of Cryptocurrency are already on a large scale but can still get better because it is only in cities like Abuja, Lagos, port harcut, IMO and calabar that large exchange of cryptocurrency has been recorded but in other part of Nigeria there has been little or even no transfer happening.
The Attitude of Government to Cryptocurrency In Nigeria
The attitude of government to Cryptocurrency in Nigeria is just poor as they neglect their duties because they are bad at governance, Nigeria will be the last or among the last to realize the potential in crptocurrency because of bad governance and lazy leaders.
laws and regulations being introduced to help or hinder the growth of cryptocurrencies in Nigeria
The security and Exchange commission (SEC), has proposed a new set of rules but I am still not sure if the Nigerian government will understand and will want to act unless big companies like Dangote and big banks come in play.
Do you have a positive or negative outlook for the future of cryptocurrencies?
I have a positive outlook for the future of cryptocurrencies because the world is about to evolve into a very digital realm because a lot of young people are now getting involved with digital transactions than non digital because they are now bored of the world they were born into so that's why I believe cryptocurrency is the currency of the future that is already showing.
How do you think cryptocurrencies can benefit society in future?
I think cryptocurrency can benefit society in the future if we educate people now and 90% of the population knows about cryptocurrencies and how to use it before some wicked government like in Nigeria were people are still getting to know the people who govern them because once the government recognize cryptocurrency and the power It may possess they will surely use it against the citizens so I think Education and awareness will be our companion in the coming years and ignorance and acceptance of things we don't understand will be our greatest enemy in the future.
How do you think cryptocurrencies can reach mass adoption?
I think as for countries like Nigeria it needs to be easy to acquire and easy to use like when you want to recharge your phones or in banks it should be given for free anytime you make a transaction so that the people will get used to it for now then later in the future it can become a currency.
Do you think the global economy will change if cryptocurrency usage becomes commonplace in all countries?
Yes, commerce will know no border if the internet and digital transactions combine as one then government will find it difficult to control money flow across borders the businesses will rise and prosper as large companies will benefit from their large capital then the rich and powerful will silence government and the beginning of the rule by the financial elite. In a way they already rule, but the widespread adoption of cryptocurrency will bring the real rulers out of the shadows to flex their muscles and usher in this new era of large profits and riches beyond imagination.
Which cryptocurrencies do you think will emerge as the most widely used in the future?
I think it is the cryptocurrencies that will be more easy to acquire and use. Meaning that if cross chain swaps and atomic swaps becomes more commonplace and smart contracts become even more smarter many winners will arise in the already known sites like facebook, instagram and YouTube along with the Defi Stars like Ethereum, balance coin, chainlink and bitcoin. Many other cryptocurrencies will carve their way to the future if their currencies are easily used and acquired they will cement themselves in history but those who are not engaged in interoperability and easy exchange of set value will wither and die rapidly.