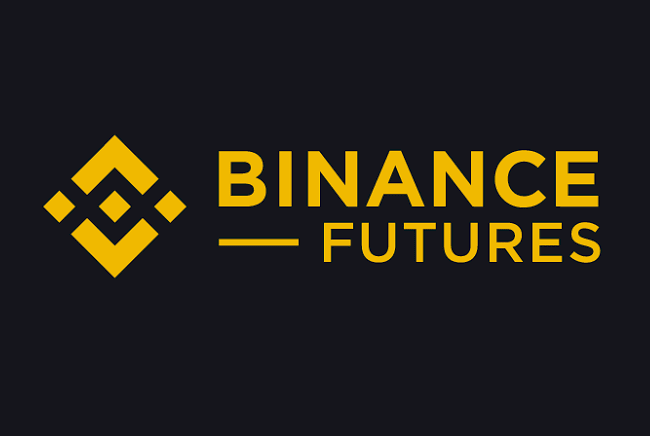 Source
What We Have Here👇🏼
Why do I love Binance? It is Future Trading!
How to Open a Binance Future Account?
Binance Future Interface
How to Fund your Binance Future Account?
How to Adjust Leverage?
What is Mark Price & Last Price?
Order Types in Binance Future
What Can You Do To Reduce the Risk of Getting Liquidated?
Conclusion
---
Why do I love Binance? It is Future Trading! 🤔
According to me, Binance is the best exchange in the world because it has several excellent features. In my previous article, I have explained some of those points like security, customer support etc. With my trading experience, I am going to say
binance future trading is the best feature for trades and that's why I love to trade on Binance
. There are several reasons Why the future trading is to be the best feature for traders.
In most trading cases, what we do is when the price of a coin is getting lower after doing the technical analysis, we buy that coin and after the price is going to a high value we sell and get the profit. But in future trading, It is different. We can place orders when the price is getting to both high and low values. And for both directions We can earn profit. I will explain how to place those long and short positions later in my article.
Even if you don't own much funds on your wallet, you can open a leverage position. So there is no need to keep large amounts of assets because you can earn profit on large scales even you don't have a large amount of funds. As an example, just think you want to place an order to buy btc and you have 10000$ in your spot wallet. Assume the 1 Btc is equal to 10000$. So if you trade on spot trading you have to spend all 10000$ to buy 1 Btc. But If you buy 1 Btc using future trading, you just need 100 $ to place the order. (The leverage should be 100x). So future reading can be done even if you have a small amount of funds and can get high rewards.
When talking about leverage that can be increased up to 125x for bitcoin and 75x for other cryptocurrencies. What I am suggesting is don't try to use future trading if you are a beginner because it has a high risk of losing your funds instantly. You need to have proper experience in trading and a proper idea about the cryptocurrency market. So Future trading is not recommended for beginners.


Source
Throughout my article I will explain how to trade on future trading from the beginning.
---
How to Open a Binance Future Account?
First of all, you need a Binance account to open a Binance future account. So if you don't have a Binance account you need to sign up to Binance and create an account. I have explained how to open a Binance account in my previous article. So It should include a proper password and 2FA verification. After logging into your Binance account, You can see an option as Derivatives in the main bar.

Click on that and then you have to select USDT- M Futures.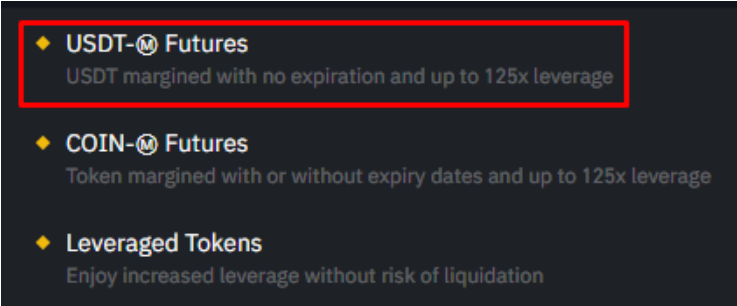 Now you are in the future screen and there also you can see some instructions like below. Click on the open now button. Now you have created a Binance future account.
Binance Future Interface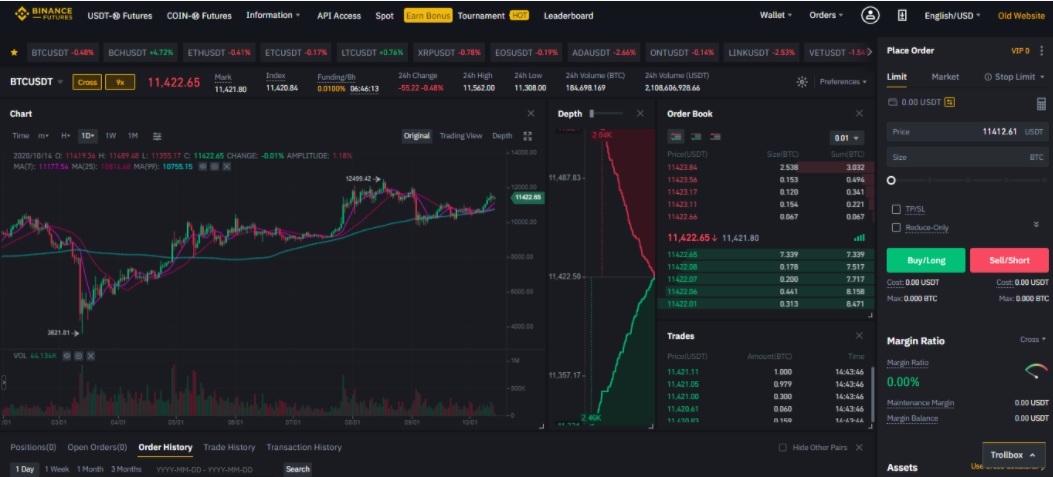 Binance future interface
This is the interface for the future trading. There are 5 main sections. I will explain one by one.

Section 01

Section 01 - Main Information
In 1 st section you can see all the main information. In the top part, you can see the favorite cryptocurrencies that you added to the list. In the below part of section 1, you can see what are the coin is showing in the interface, what are the trading type( Cross or Isolated) what the leverage is, and some other information like mark price, funding rate, 24h volume, 24h change etc. So if you want to get an idea about the coin which you are going to trade you have to see in Section 1.
Section 02

Section 02 - Price Chart with the Order Book
In section 2, you can see the price chart with the order book. You can change charts according to the time frames like 5m, 15m, 1hr, 4h,1d etc. As a day trader, I prefer to use 15 min. 1 hr and 4h charts for future trading. But when I trade on spot trading I mostly use 4h, 1d, and weekly charts to do the technical analysis. This is a useful part if you want to draw some trend lines, S/R , wedge patterns, or any other analysis you have to change the charge from original to trading view. The order book is also a very useful part of trading. You can find the recent buy and sell orders which you can have a rough idea about the price of the coin is going down or up.
Section 03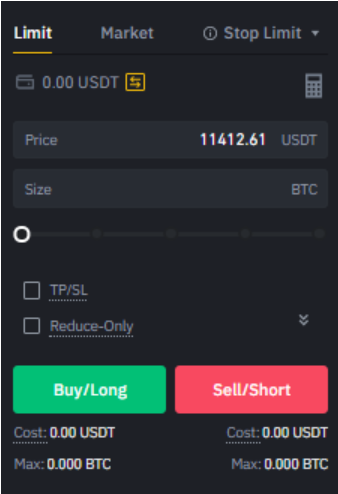 Section 03 - Orders
You can use section 3 to place an order in any type. It can be limited order, market order or any other. Here you can place not only long positions but also short positions. The available amount of Usdt, Cost for the order in Usdt, the Calculator is also in section 3.
Section 04

Section 04
In section 4 you can see the positions, open orders, order history, trade history, and transaction history. Do you know what the meaning of the position is?
After placing the order, if the order is filled, that will place it on the position bar. In there you can see PNL values, Margin. Mark price, Entry price etc. If you placed an order to the position that can be seen in the open order tab. And all the history can be seen in other tabs in section 4.
Section 05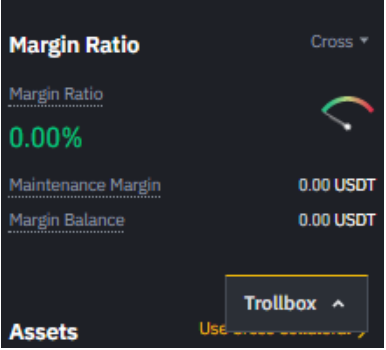 Section 05 - Margine Overview
The Final section is the Margin overview. There you can see the margin ratio and the margin balance. That means you can get an idea of the risk of your position with the time. So If you placed an order make sure to check the margin overview. Overview your funds can be liquidated.
---
How to Fund your Binance Future Account?
We have to follow simple procedures to fund our future account. We can't directly deposit to the future wallet from an outside wallet. So first we should deposit usdt to our exchange wallet ( spot wallet) & then we can transfer usdt to the future wallet.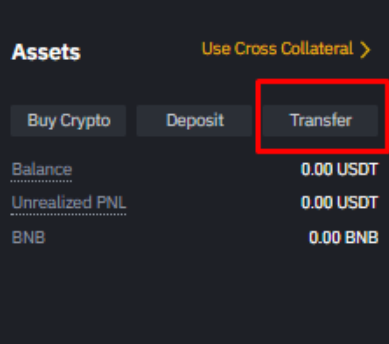 Transfer Button
We should click on the transfer in the bottom right corner and should select the amount.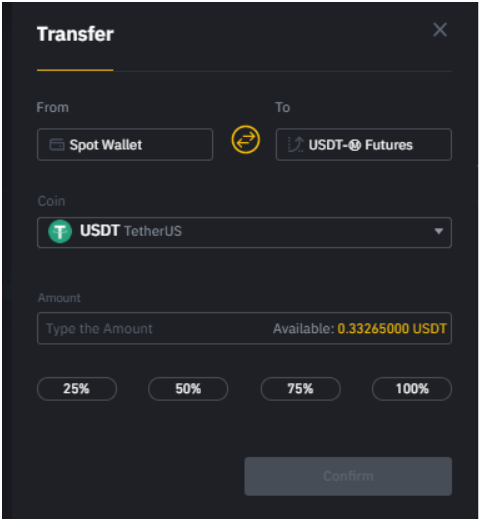 Transferring from the spot wallet to the future or in the other way happens instantly. So now you have created the account and funded your account. Now you have to learn about trading functions in future trading.
---
How to Adjust Leverage?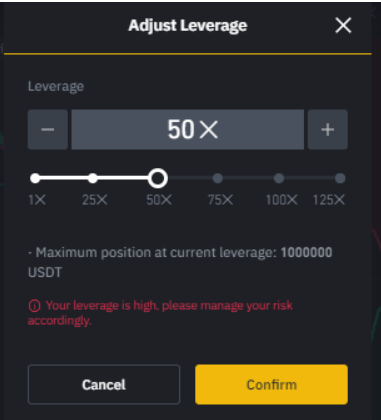 You can adjust leverage up to 125x for bitcoin and 75x for other cryptocurrencies. Maybe you don't have any idea about what the leverage means. I will explain from an example. Just think you have 110 Usdt. assume the current 1 btc is equal to 11000 usdt. So if you want to buy 1 btc you should have 11000 usdt in your wallet. If you use future trading, you can multiply your funds up to 125x as you want. When the multiple factor is going increasing risk to loss your funds is also increasing. So since you have 110 usdt you have to multiply from 100x to buy 1 btc. That means your leverage for the order is 100. But you should remember this. When the leverage is getting high the liquidation price is near to the entry price. So high leverage means high risk to your funds. If the mark price is equal to the liquidation price. You have lost your fund according to the order type. ( Cross or Isolated)
---
What is Mark Price & Last Price?
The meaning of the last price is, it is the final price that the trading history shows at the final. Actually, the last price is used to calculate the realized PnL. THe mean of the PnL is profit and loss which you get from the order. You can find the PnL before the trade using the calculator also. Just need to add entry price, leverage, exit price which you hope to close the position & quantity.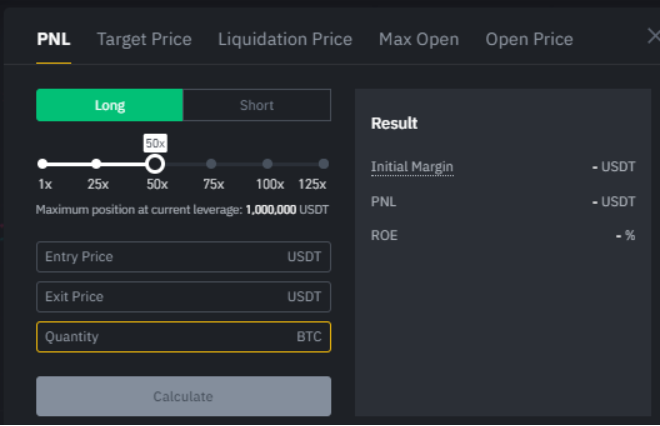 Mark price is different from the last price. Binance uses a mark price because there can be some price manipulation. To prevent those manipulations mark price will be used. That mark price is calculated using several factors like funding data, price data which are obtained from spot exchanges. Most of the time, I used mark price rather than last price when I trade.
---
Order Types in Binance Future
There are 3 types of orders in Binance future trading. I will explain one by one.
Limit Order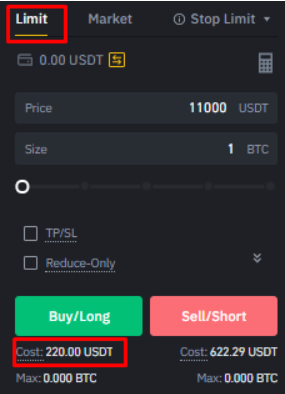 You can use limit order when you want to buy any coin at any specific price. You have to input the price which you want to buy. In my case I input 11000 as the price. And as the amount I want to buy 1 btc. Here I used 50x leverage. Because of that the cost for the buy order is 220 Usdt. So After clicking on the Buy/Long you have created a long position. Here we can place a short position also. But Actually, when I am entering a trade I mostly use market order & when I close my position I use limit order or stop limit order.
Market Order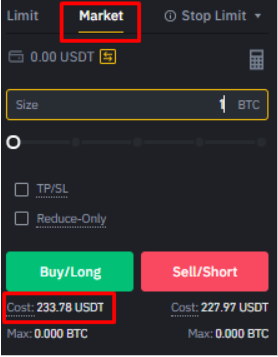 You can buy or sell any coin at current price if you use market order. You have to input only the amount and long or short position will be created according to the current price.
Stop - Limit Order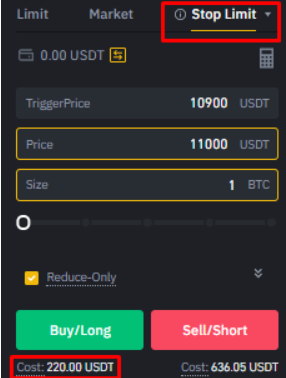 Stop limit order is different from the other 2 methods. There are two types of prices here. Trigger price is the price which the order is going to place. The price is the value we want to buy the cryptocurrency. As my example 10900$ is the trigger price and 11000 is the price. Just assume there is a resistance in 10900 $ . So if the price breaks the resistance line I assume the price will go to 12000 $ . So I will place a order which if the price is going thana 10900 there should place a order to buy 1 btc at 11000$. That's what I have done as in the above photo.
---
What Can You Do To Reduce the Risk of Getting Liquidated?
Best option to reduce the risk of getting liquidated is to use lower leverages. I recommended to use 20x as the maximum one because from my experience when you use 20x, the liquidation price has considerably changed with the entry price. So the risk will be lower. There is another option when the price is going in another direction than you think. What you can do is you can place another order which is lower than your previous long position if you are sure the price will recover soon.Otherwise close your order with small losses. And also don't use the cross option. make sure to use an Isolated option because If you use cross order you will lose all the funds in your future wallet. If you use an isolated order you just lose your amount which is in the placed order.
---
Conclusion
The leverage helps both who have high funds and low funds to go for a high reward. In simple, future trading is High Risk - High Reward. My recommendation is not to try future trading if you have no experience about trading. If you are familiar with it, this is the best way to earn the profit. That' why I said Future trading is the best option on Binance.
Thank you for reading!