Just sayin, TRON might be ahead of the game. Maybe we need to get some #dporn people accepting a few other currencies for their live shows?

---
Read more: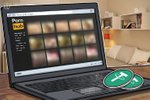 Pornhub Adds Tether Stablecoin as New Crypto Payment Option
Adult entertainment website Pornhub has added a new crypto payment option after PayPal had abruptly stopped servicing its models in late 2019
Source:
https://cointelegraph.com
---
Share this post:







---
Posted using AltYes browser extension.