I've completed a few photographic projects over the last few days, and I'm very much in the process of editing the work. There's four shoots worth of work, between an event, an outdoor shoot, and two looks in the home studio.
This post is all about Sara, her lovely Goth outfit, and the tones of black and white.
It was a pretty sunny day for this shoot, so I employed my favourite tool, a speedlight, the outdoors, and a mixture of natural light to pull off these portraits.
Processing in Photoshop is completed in Adobe Camera Raw, with dodge and burn completed using various curves layers after the fact.
Without further ramblings, the images: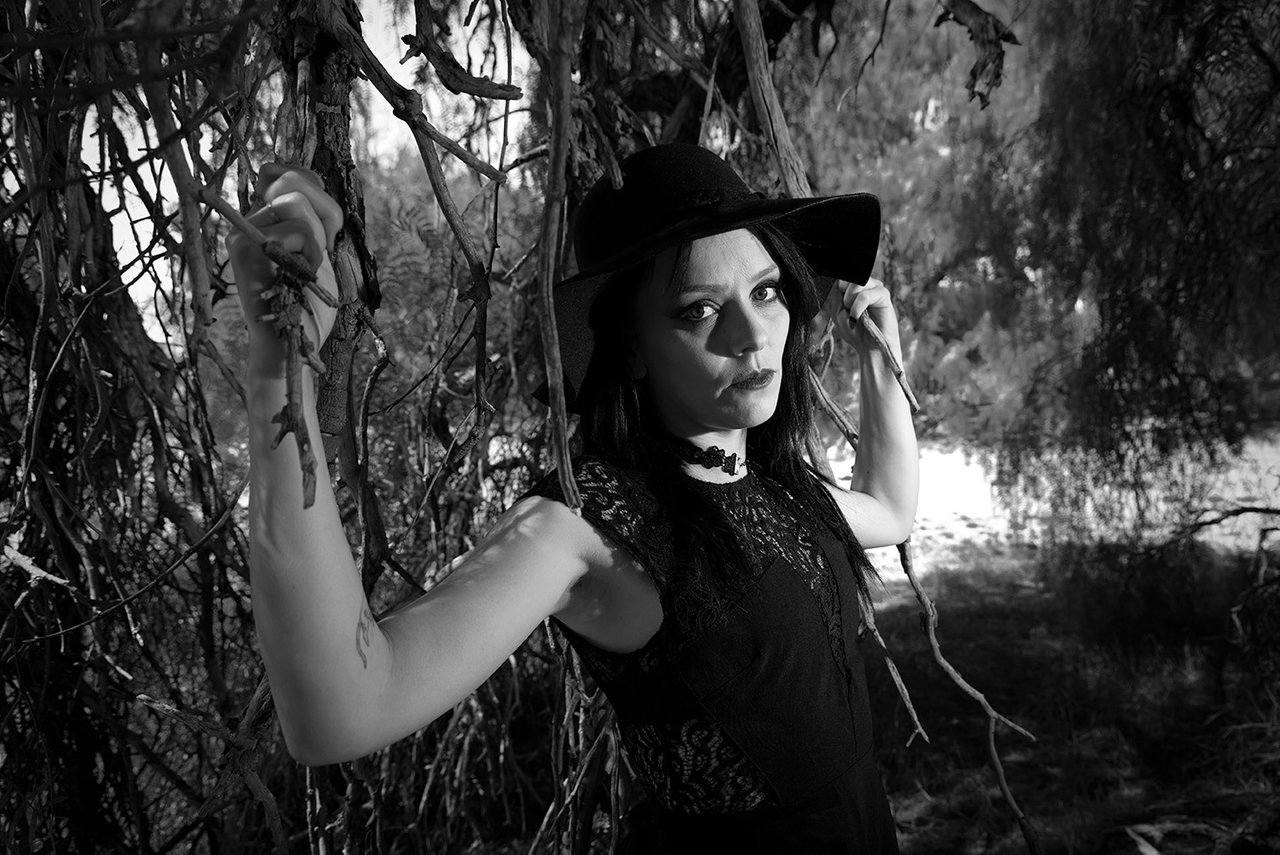 Landscape, in the shade, where I very narrowly avoided walking into a massive spiderweb. The spider probably wasn't hazardous to my health (given I live in Australia, that's a bold claim!), but about a metre away (or too close) there an eight legged creature ready to pounce.
This photoshoot should've come with danger money!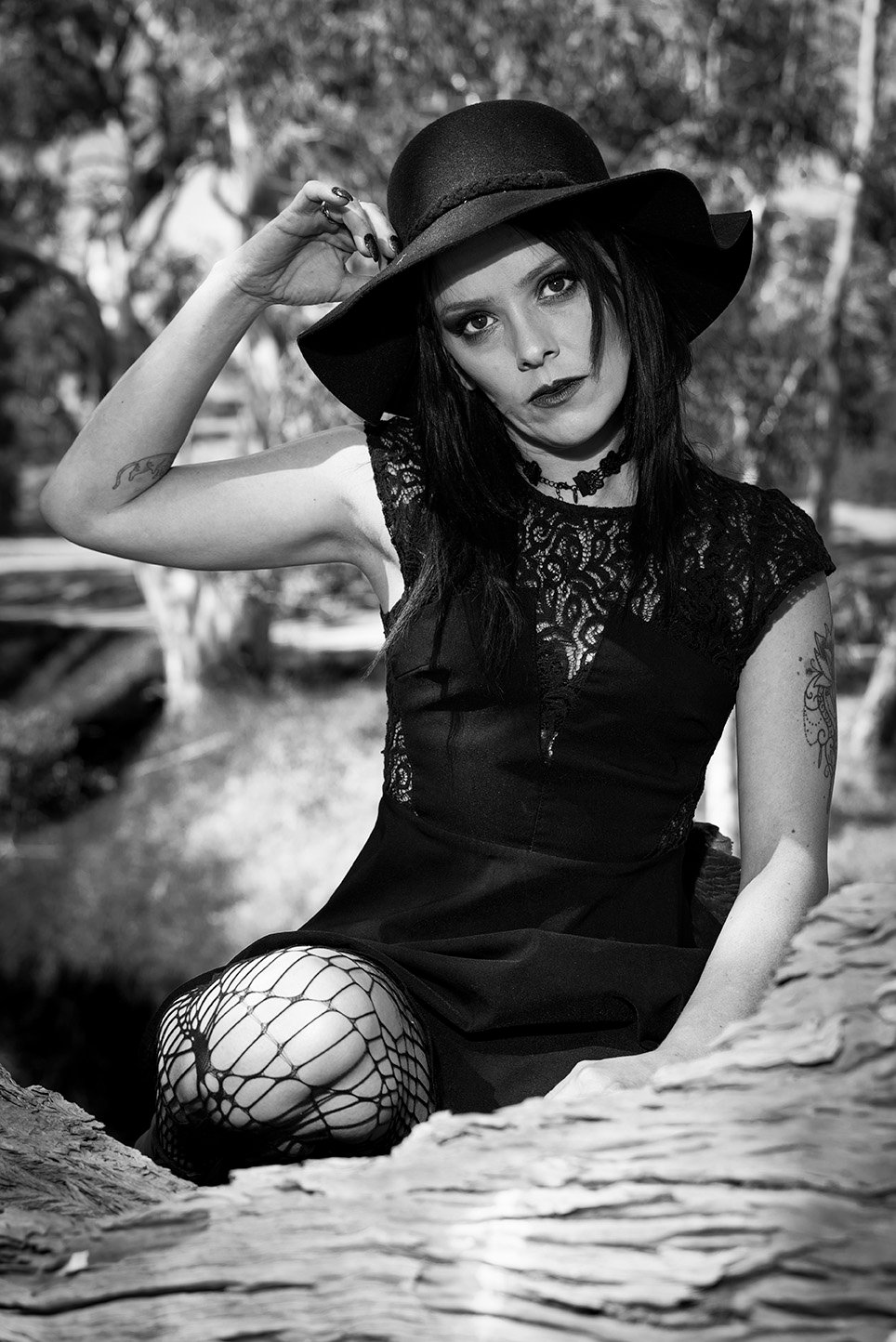 The park had plenty of fallen logs, the type that appear to be struck by lightning at some point, then eaten by termites. The above image is taken with Sara posing on one such log.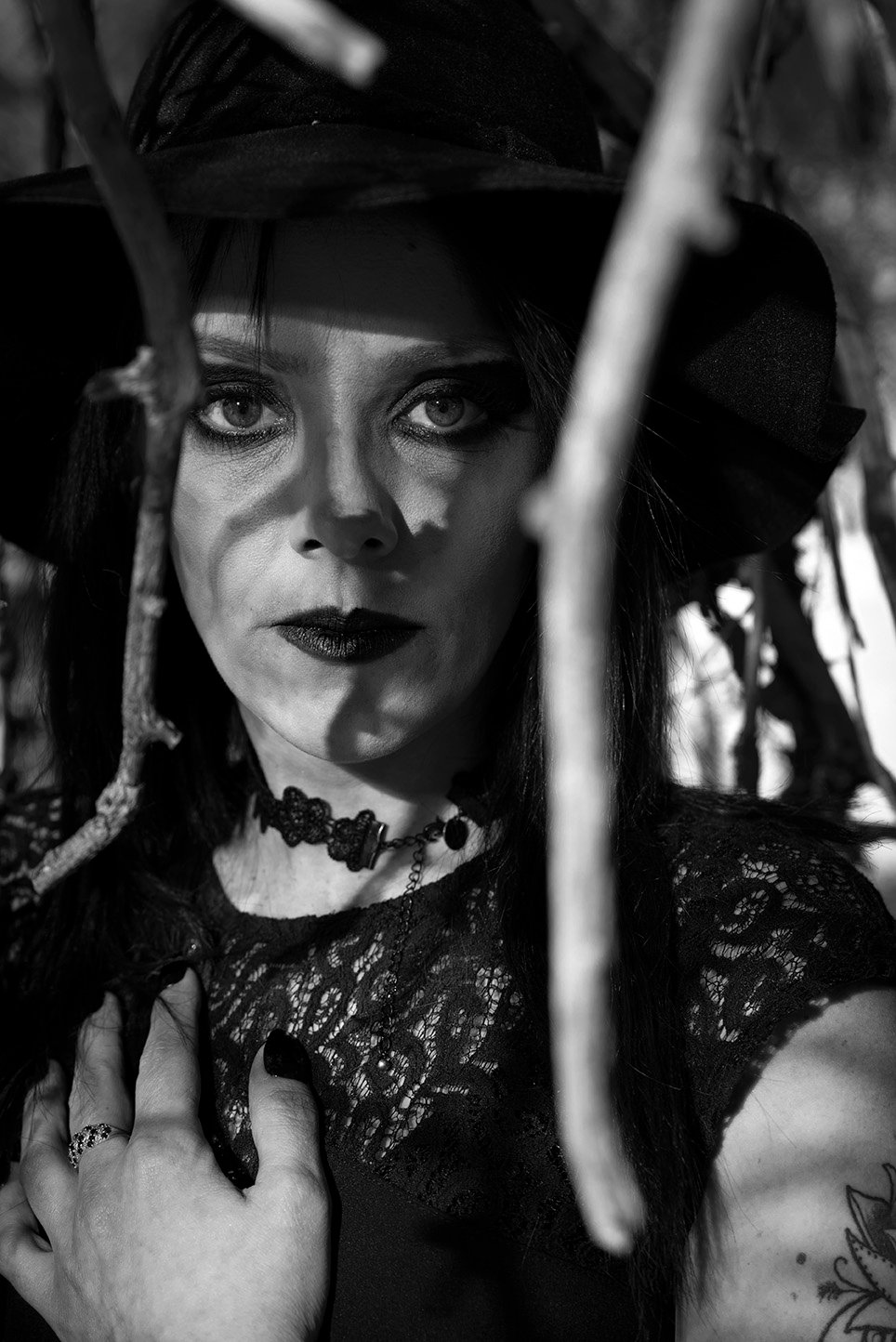 Back in the shadows, creating some interesting patterns of light across the face using flash.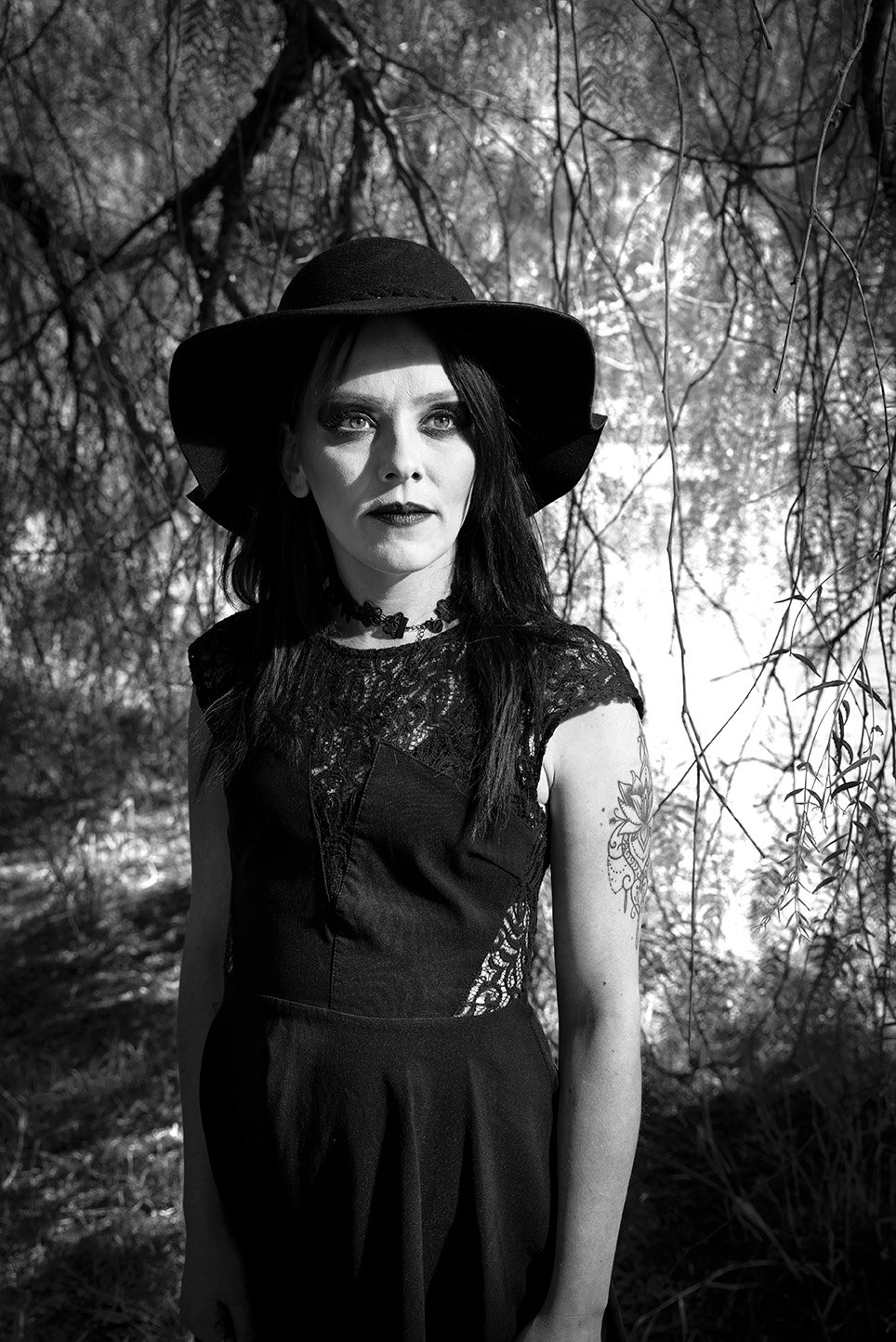 I like the natural glow behind this image. There's a very morticia (from the Adam's family) vibe going on here.
For the final two images, I focused on getting Sara posed really well, a combination of in-body posing, and posing to ensure that the eye is led through the frame to each and every point of interest.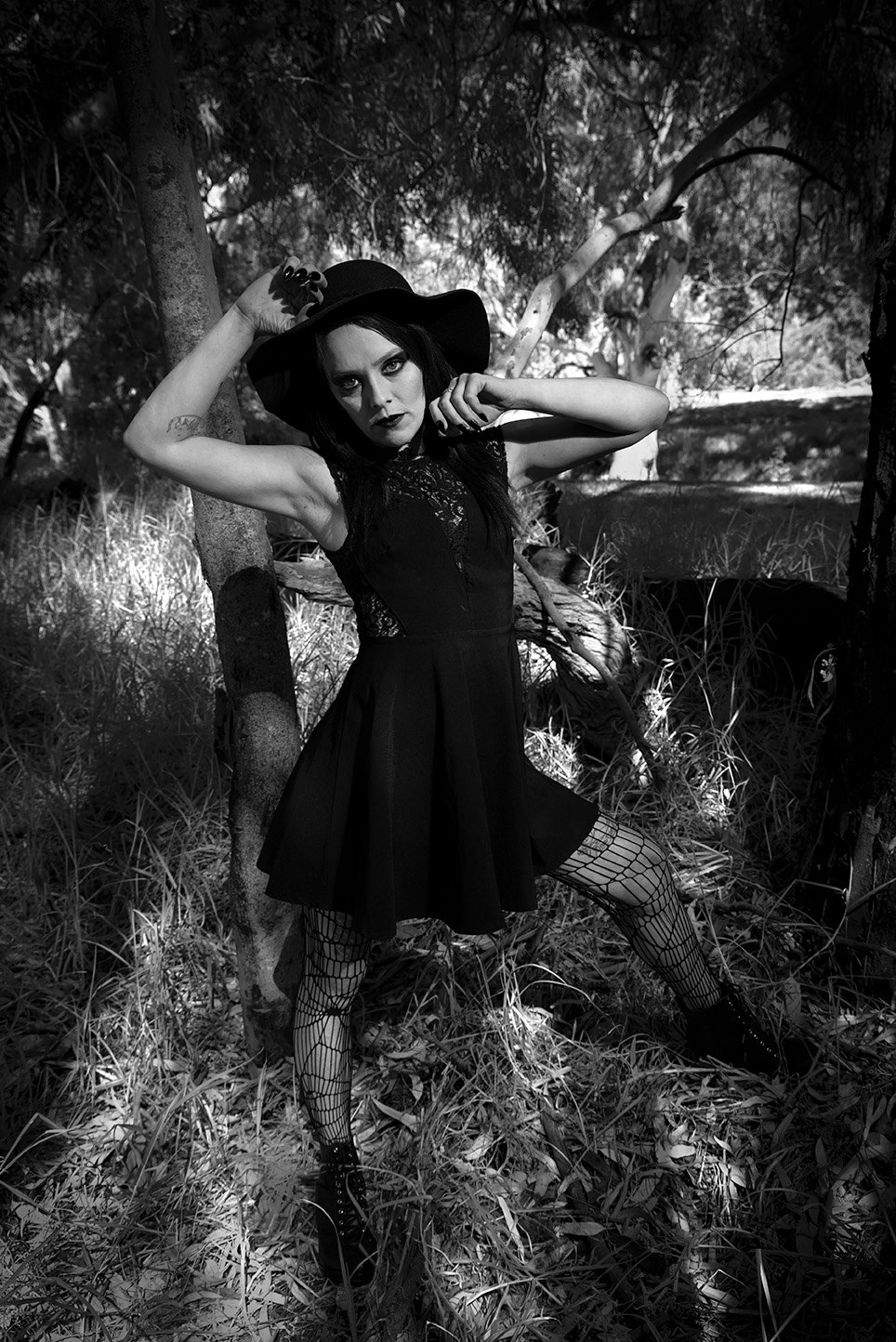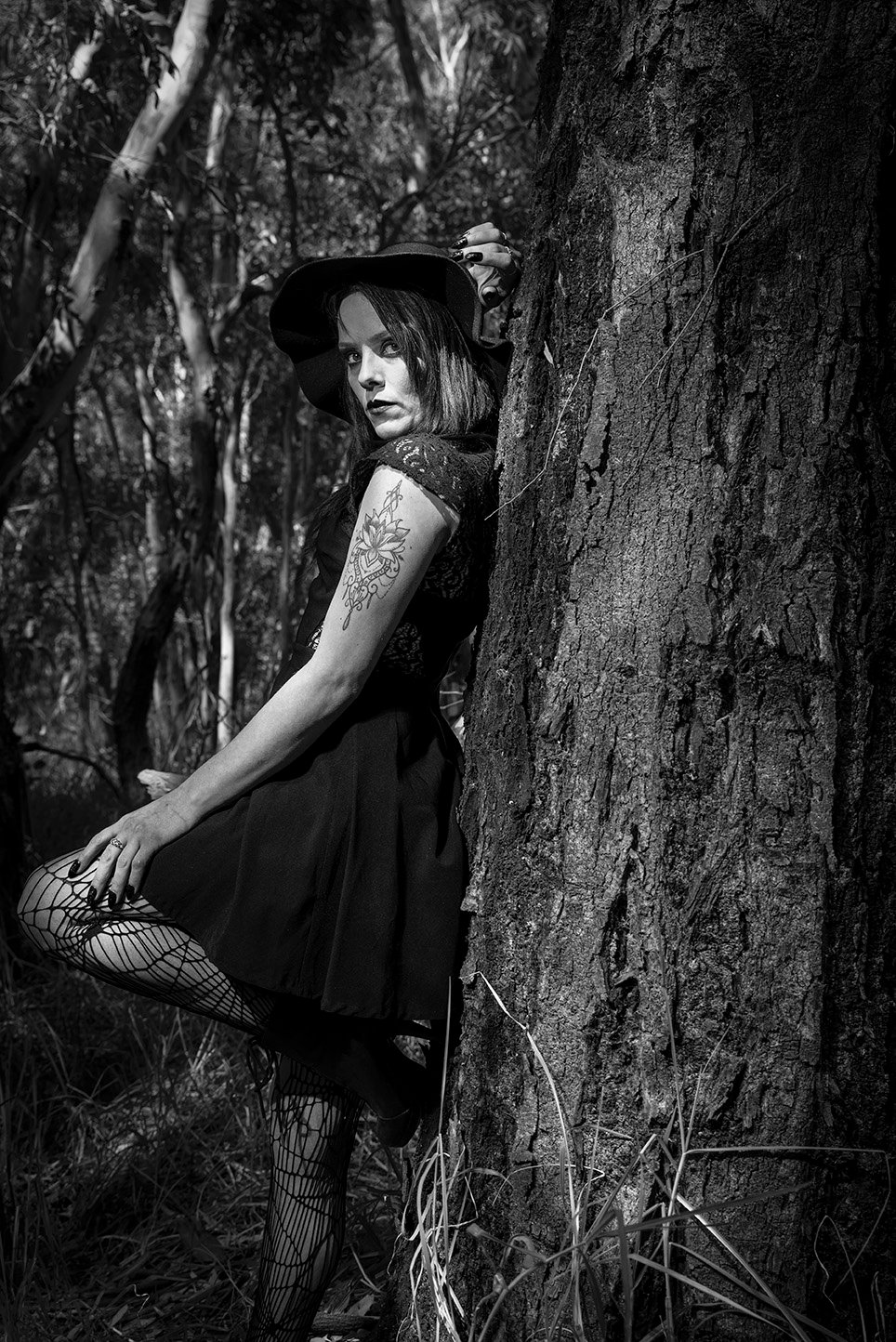 Thanks for your time, stay tuned for more of my photographic content. I've got a set of images I'm still polishing that I absolutely cannot wait to share!
My Camera Kit and Gear:
2x Nikon D750
Tamron 24-70 f/2.8 VC USD G2
Tamron 70-200 f/2.8 VC USD G2
Nikkor 50mm f/1.4 D
Nikkor 105 f/2 DC
2x Godox TT685N
1x Godox AD200
1x Godox Pro X1 Trigger