‌‌‍Hi friends let's start my day activities.
#Morning
[ ] I couldn't get up early this morning because I was late for sleep last night. I woke up at 8 am. in the morning and had a fresh breakfast. After breakfast like every day, I came to the room and arranged everything. But today I not only my own room but all the other rooms and tidy.
[ ] Then I took out my rabbits and cleaned their cages. I fed them. Today their meal was over. So I went to a land next to the house to bring their food, there are many kinds of grass. There was a paddy field next to it, there were some wheat weeds, I brought them today. They like to eat grass.My cousin took some pictures of me while I was taking the grass.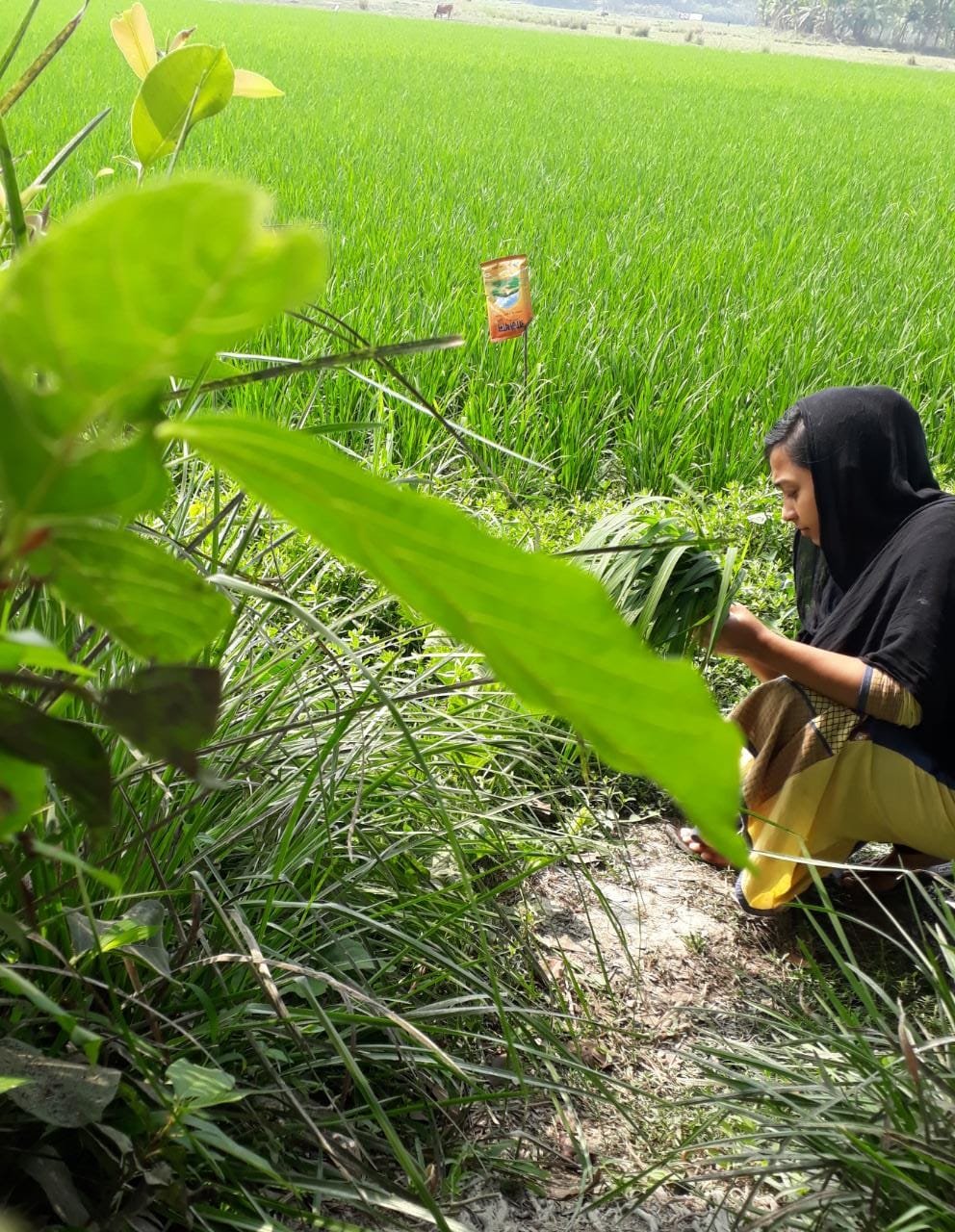 [ ] When I come home with the grass, I give it to them to eat, they are very happy to get the grass. One of my nieces was coming. He was giving the rabbits and the grass to eat.Then I left the rabbits in a room today. They are jumping a lot.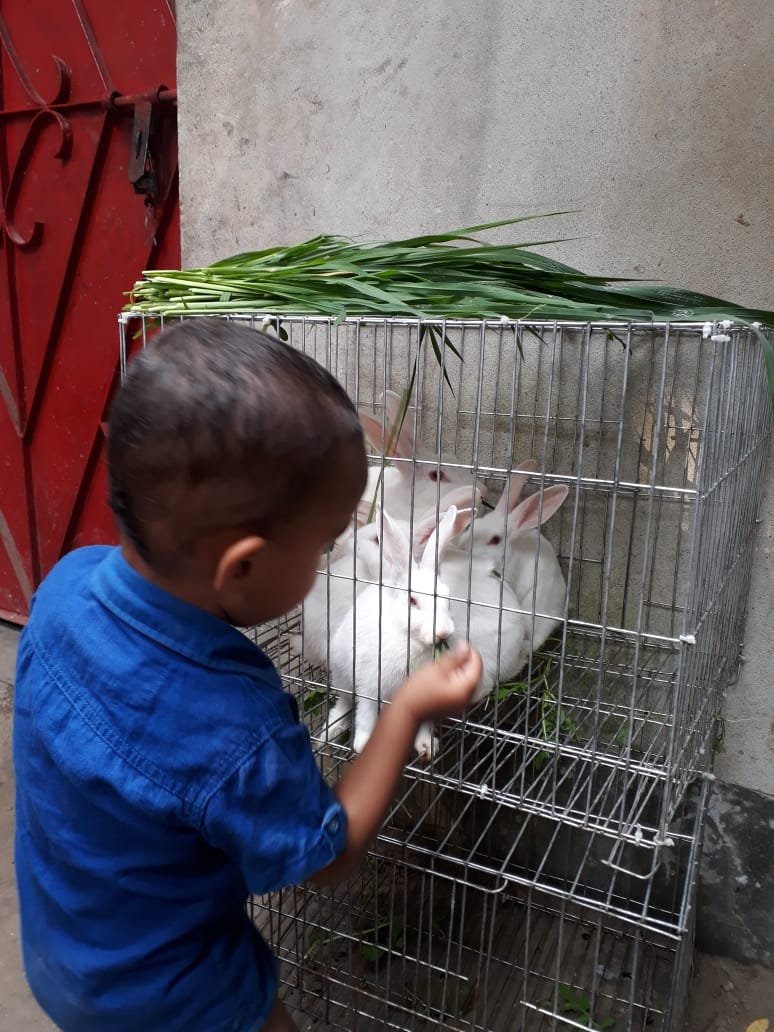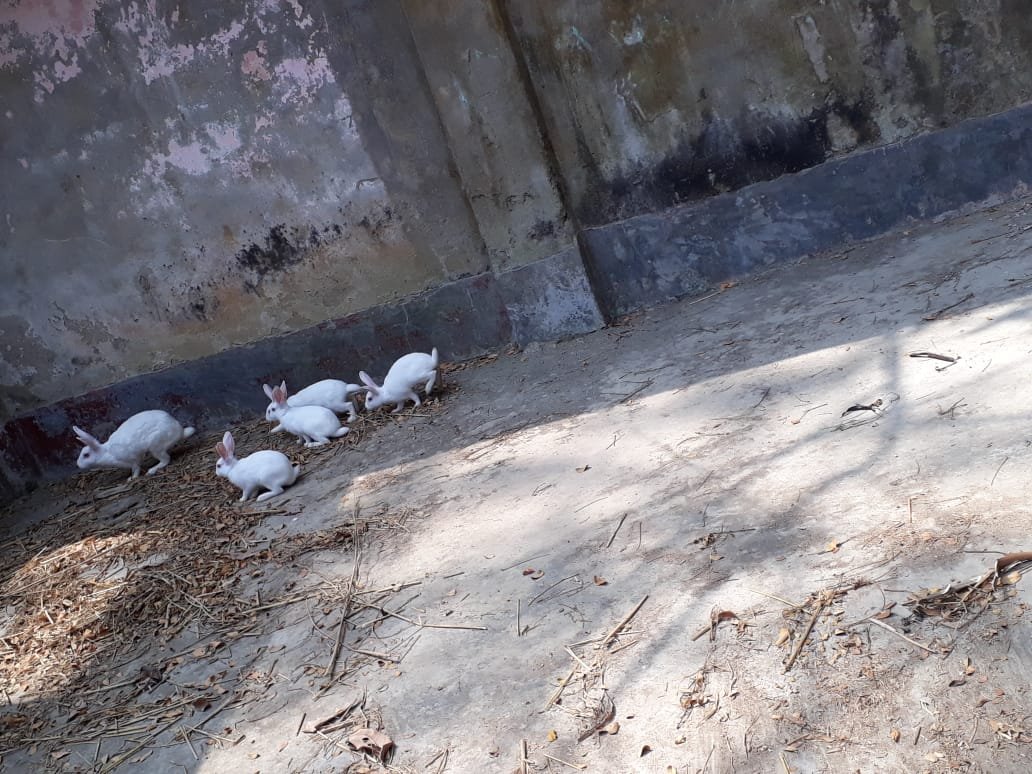 After this time my cousin and I went for a walk. I keep walking towards the back of the house. Take some pictures, then come home again. One of my nephews, he woke up and took a picture of him standing outside, very cute boy.
#Noon
[ ] Then I came home and ate some light snacks and helped my mother with the cooking. At the end of the cooking, everyone took a bath, prayed and ate lunch. After the meal, everyone rested for a while.

#Afternoon
[ ] At 4 o'clock my cousins ​​came to read, today I took some pictures while teaching them. They are 1 in 1st class, 1 in 2nd class and 1 in 3rd class.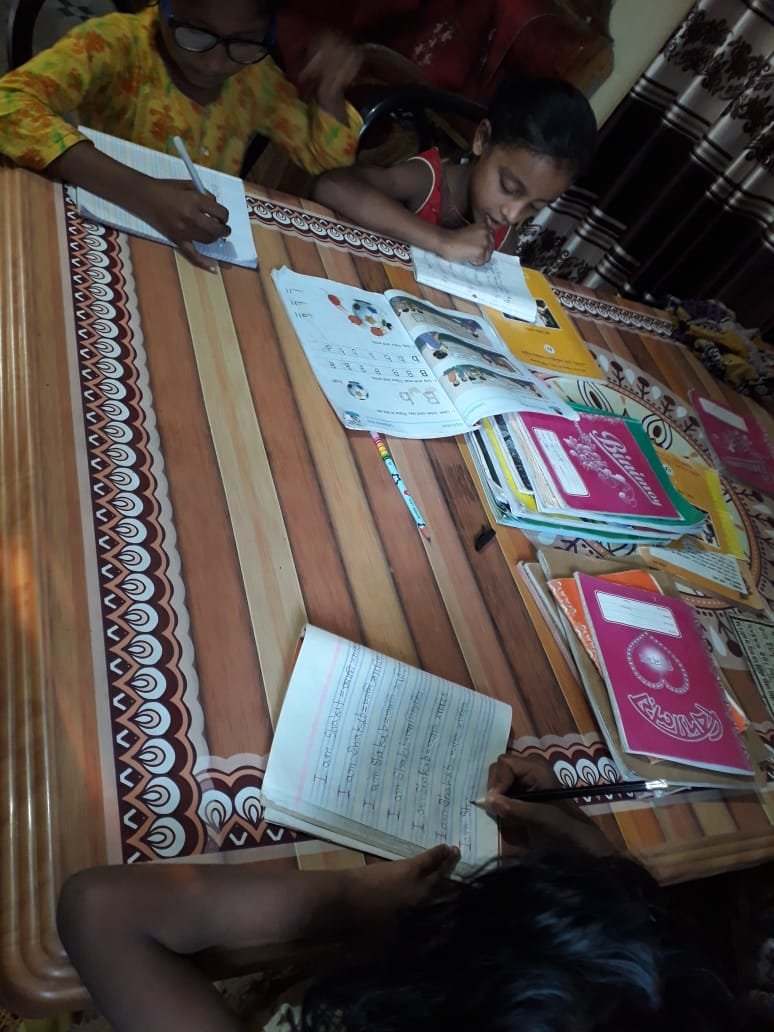 [ ] After teaching them, I prayed and went out, sat for a while and walked around. Besides, I did messaging with some friends.
#Evening
[ ] Then I came home. I sat in the room after evening prayers. Then our guest came. My cousins ​​and uncles. I made breakfast for them after they came. Then my father is also coming from Dhaka. We all sat together and talked for a while. Then they left.
[ ] When Dad came, he brought some tomatoes from one place, freshly picked from the field. Very nice to see, so I took pictures.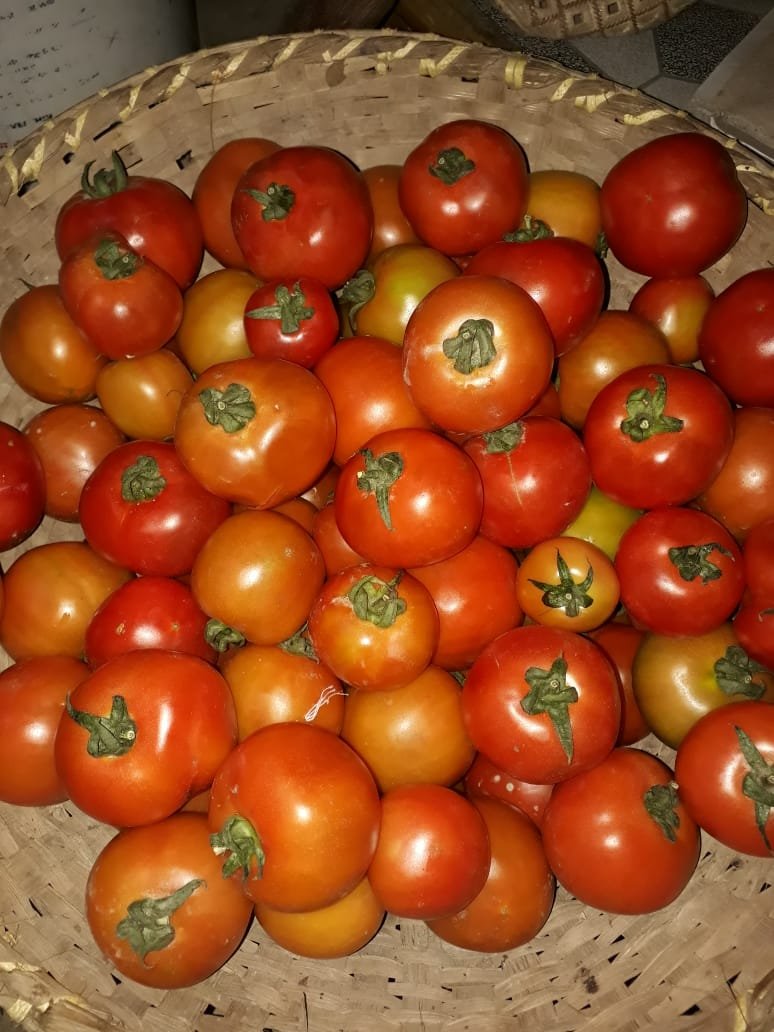 #Night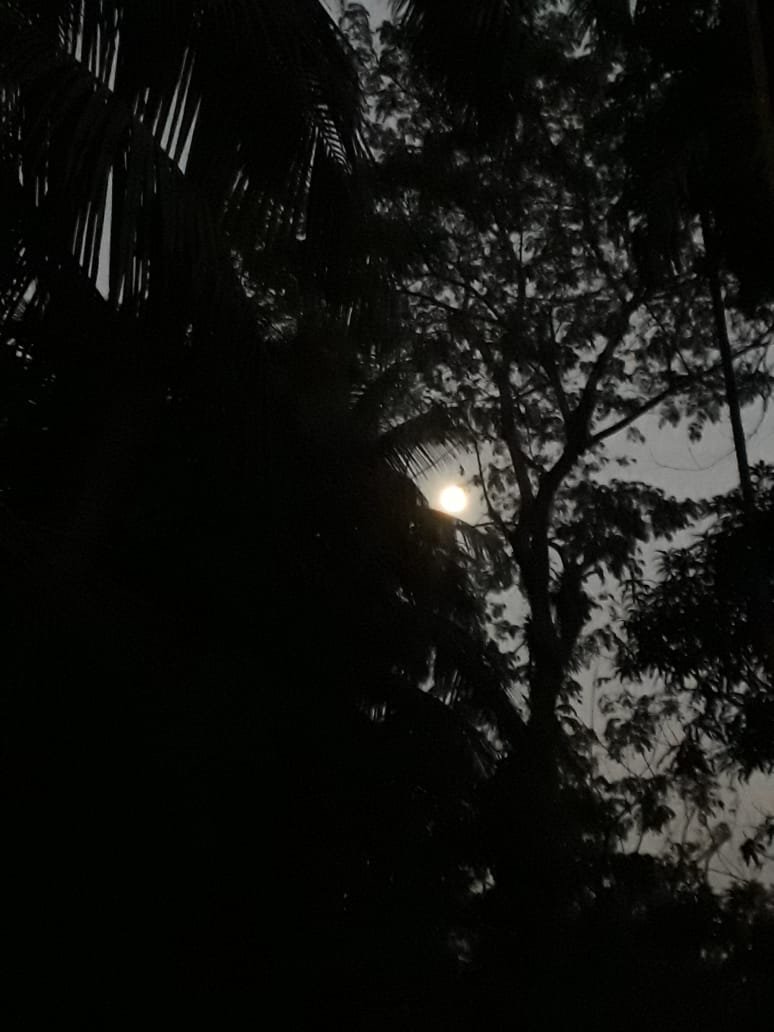 [ ] Suddenly I wanted to walk at night, because the moonlight was so beautiful outside, the whole place was flooded with light. So I called my cousin and walked around in our house. We were talking about our high school life. When it was 10 o'clock at night we went to our house.
[ ] After the prayer we went to bed. Today I didn't want to eat so I went to bed without eating and worked on my mobile.
Thanks for visiting my post.