Hi everyone, How are you. I hope fine. I'm also fine by the grace of almighty🤲.
Today I collected 10 picture of my beautiful village called Shiromoni. 💥
Clicked by poco x2 📸📸
So let's enjoy the beautiful sight of my village.
🌈 Picture no : 01 🌈
Photo description,
It's the first click of the day, It's a beautiful constitution of my village, it's made for Bangladesh National Cadet Core. Here many students get train for joining to Bangladesh Army. It's totally maintained by the Bangladesh army, Its campus is so beautiful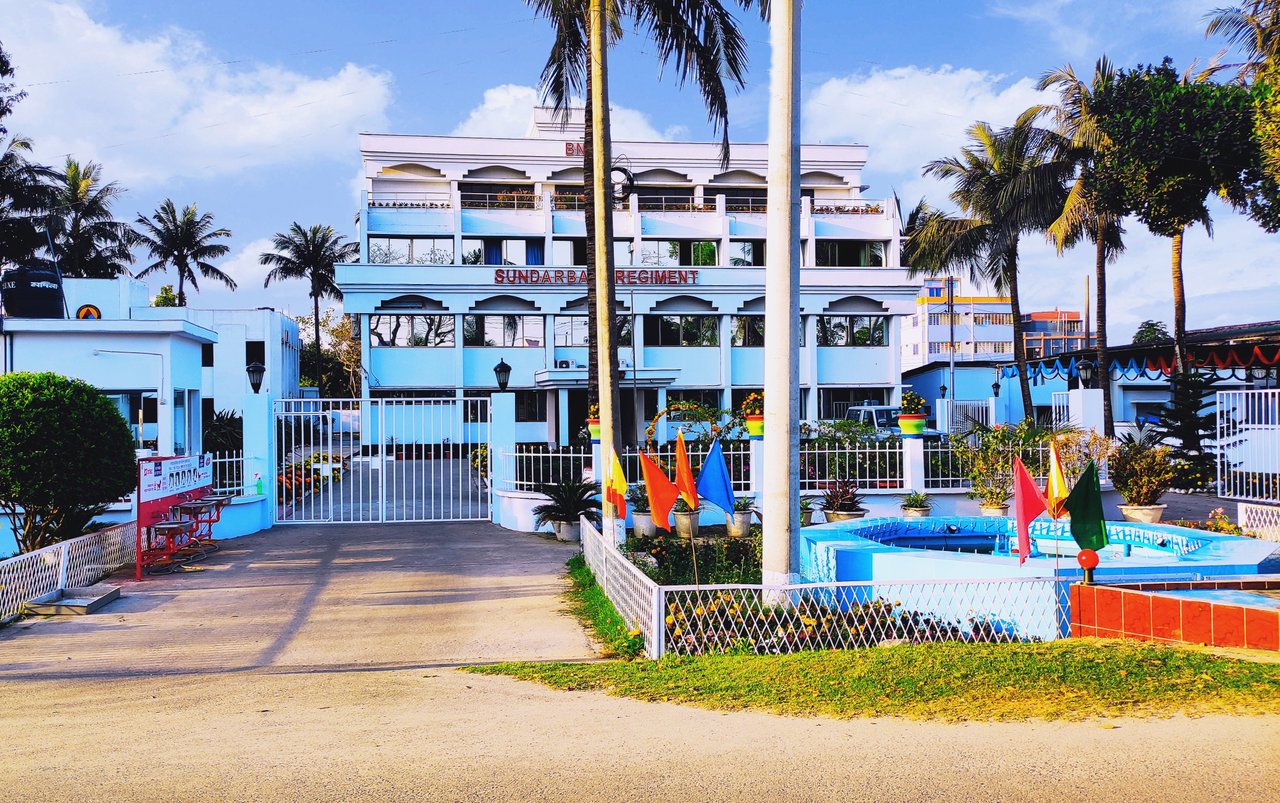 🌈picture no : 02🌈
Photo description,
It's the second clicked, here, we can see a daily worker, who work hard to gain money to maintain his family. In this picture, a man is riding van to carry the oil bottle from on place to another place. We respect his & Salut him as a struggling man.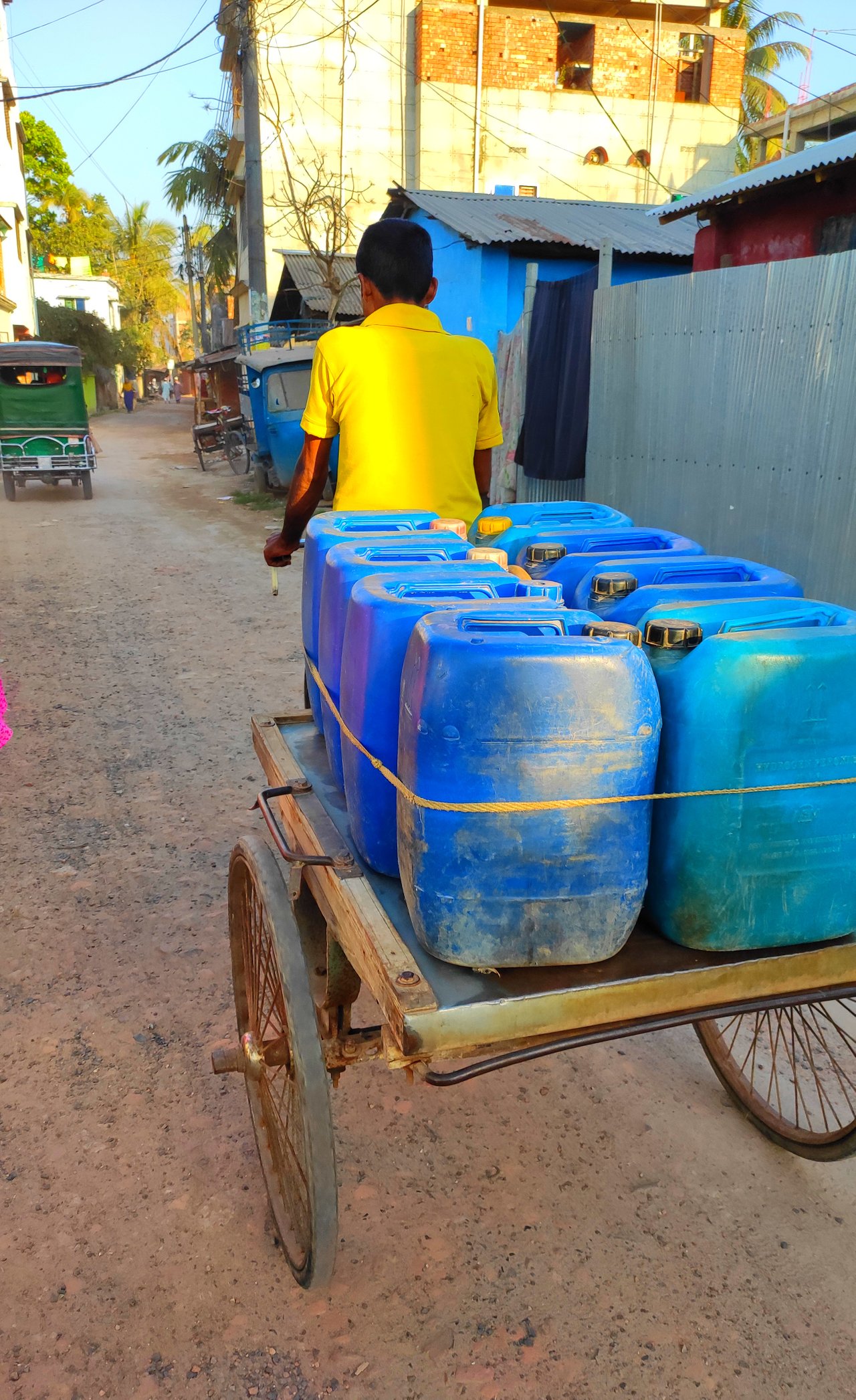 🌈picture no : 03 🌈
Photo description,
Here we can see some child, who are playing hand ball in the school field , I wanted to play with them but unfortunately they reject me😣😣. Because I'm so elder than them 😄 .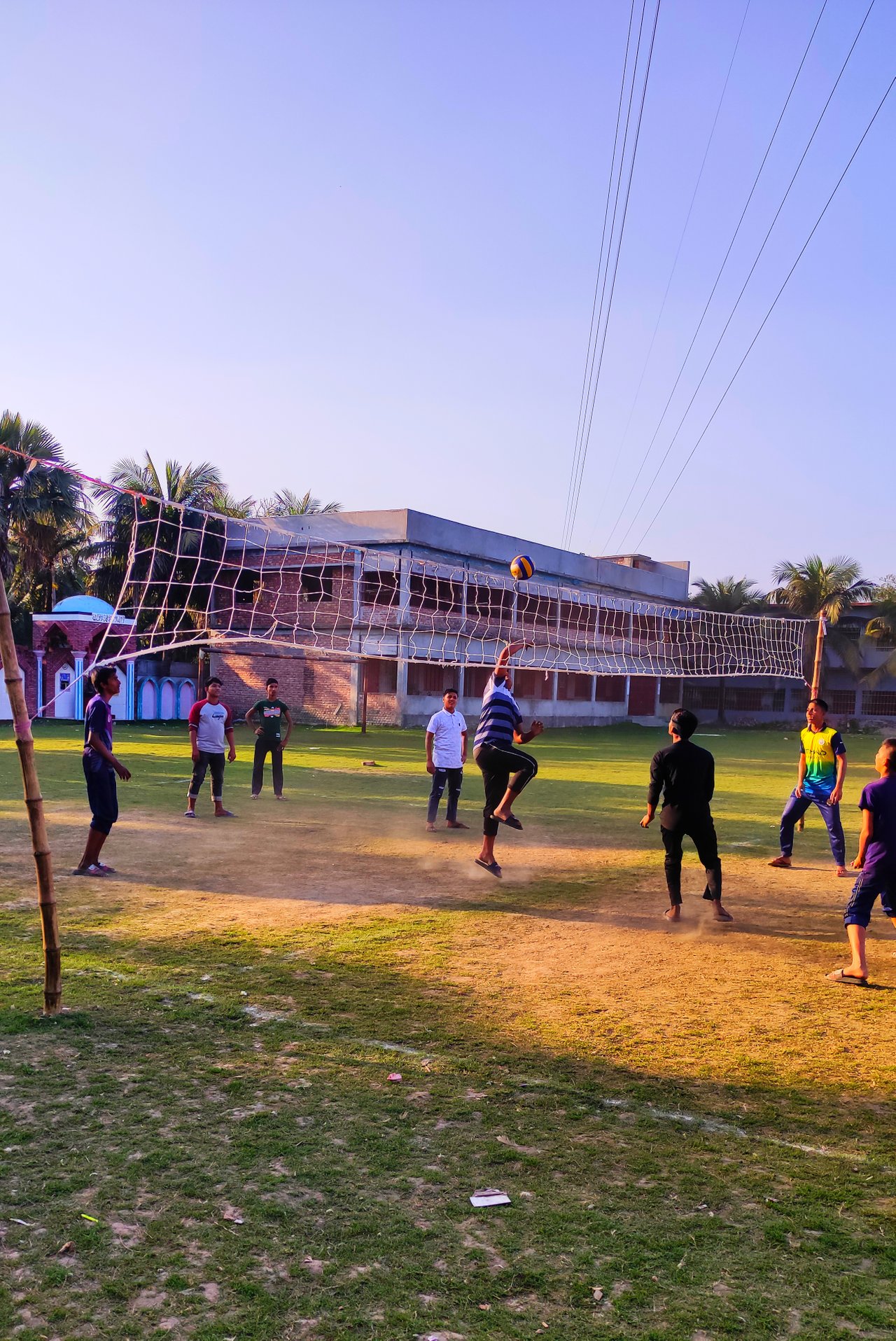 🌈picture no : 04🌈
Photo description,
The other side in the field they are playing cricket, cricket is my favourite game, I enjoy it playing & watching, we also feel proud of cricket because we have a Shakib Al Hasan.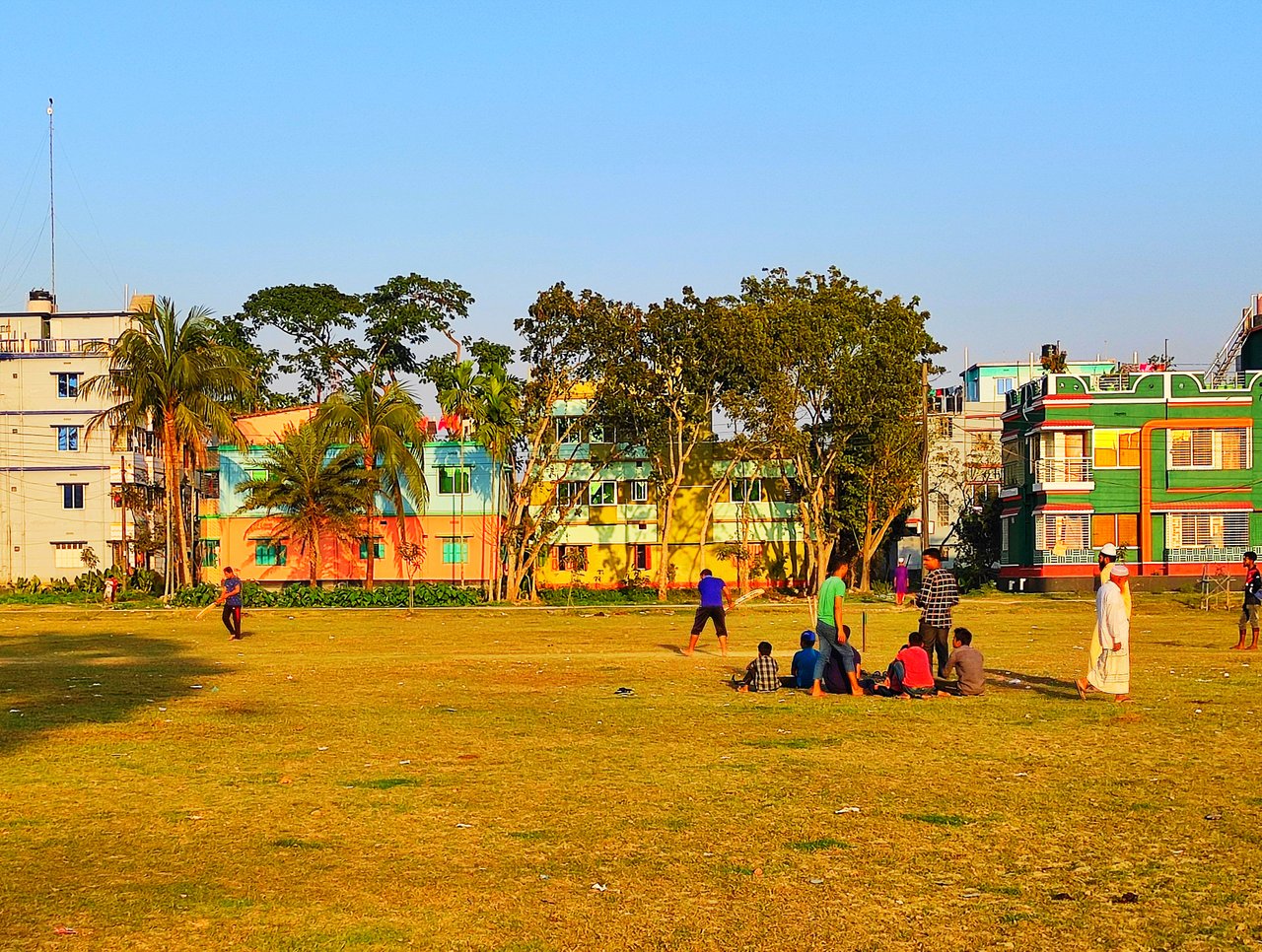 🌈picture no : 05🌈
Photo description,
When I was crossing the road , I could see the beautiful flower garden, we can call it as flower stall, people comes here and buy their choosing little flower plant, there are many kind of flower looked here,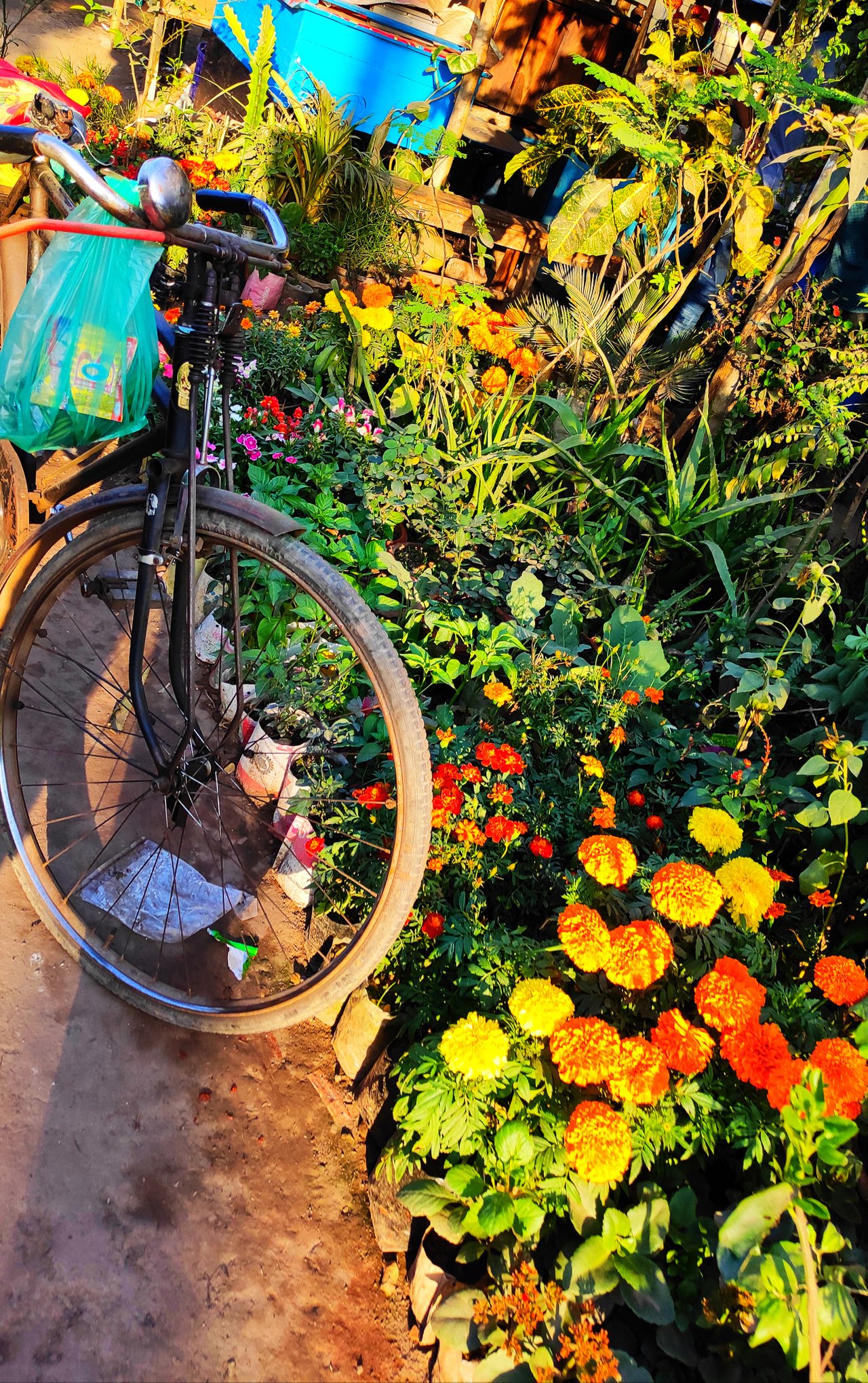 🌈picture no: 06🌈
Photo description,
In this picture we can see the rail rod . In the middle of our village the rail road go out to others district,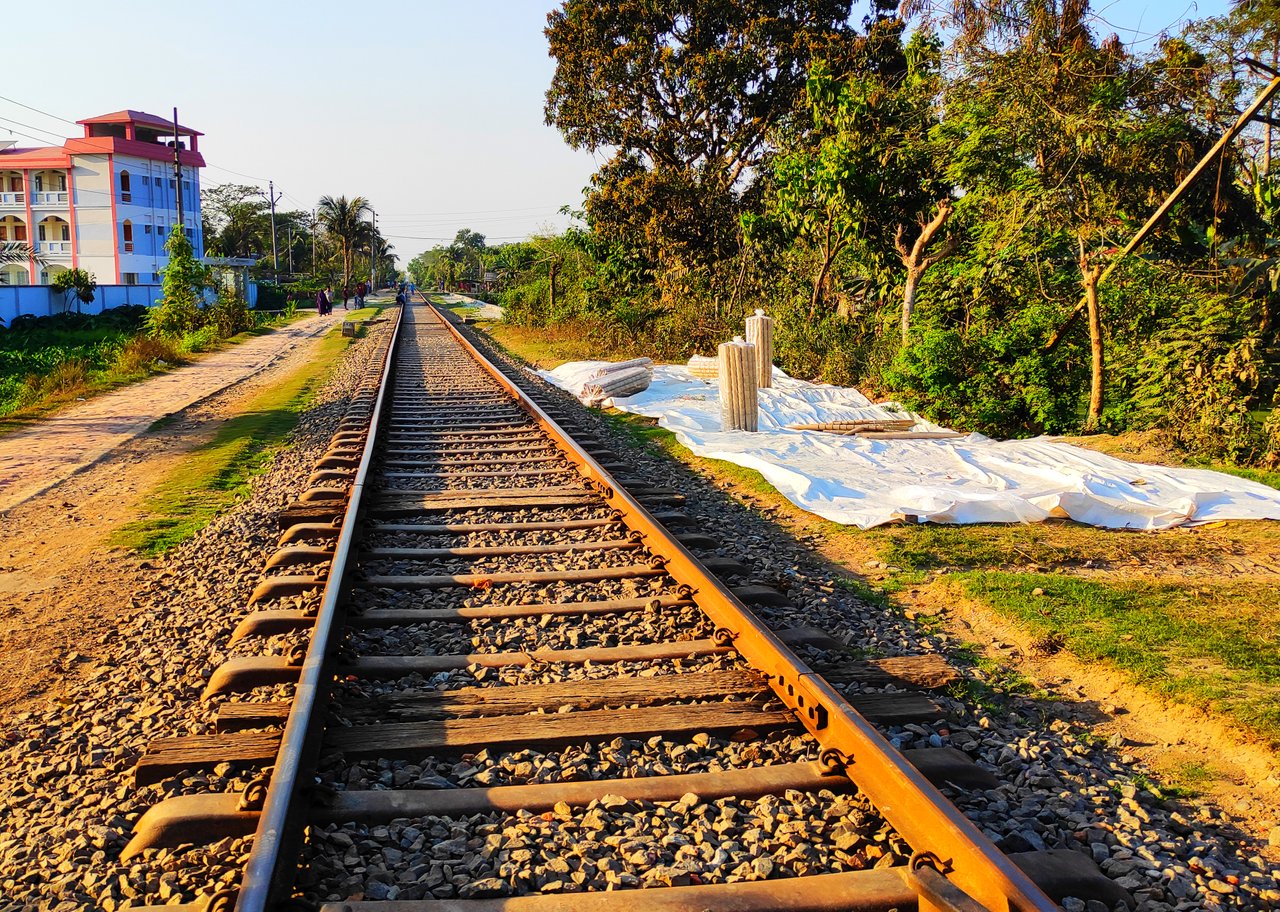 🌈picture no : 07🌈
Photo description,
Here is a little house & a pond where the owner cultivate many kind of fish, the little house is security room, on the bank of the pond many kind of vegetables are cultivated to get extra profit.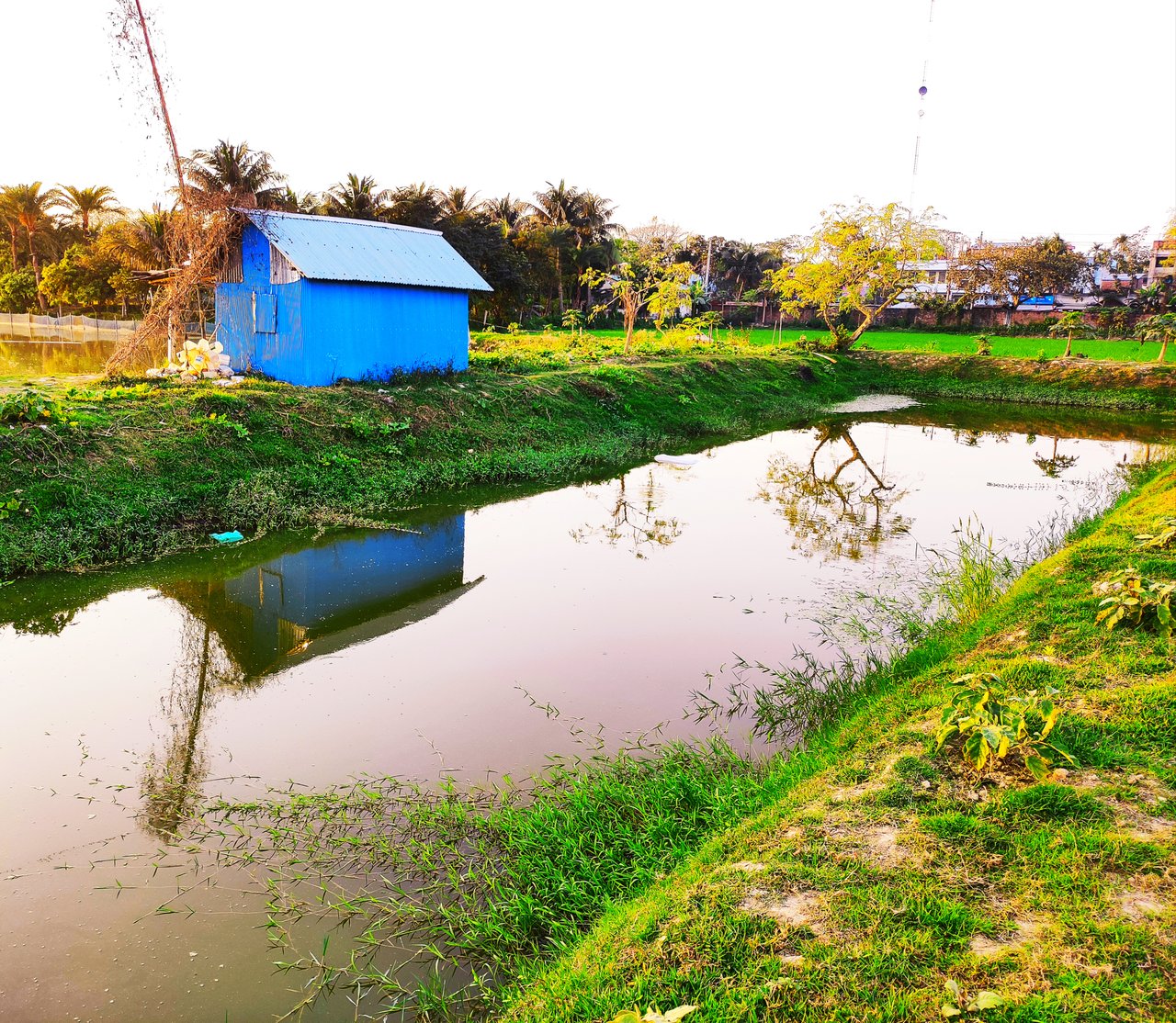 🌈picture no : 08🌈
Photo description,
I clicked a fresh sky picture, the sky is mostly refreshed, the sun is shining behind the coconut tree. It's awesome moment in this afternoon, our mind is made full refresh by the moment.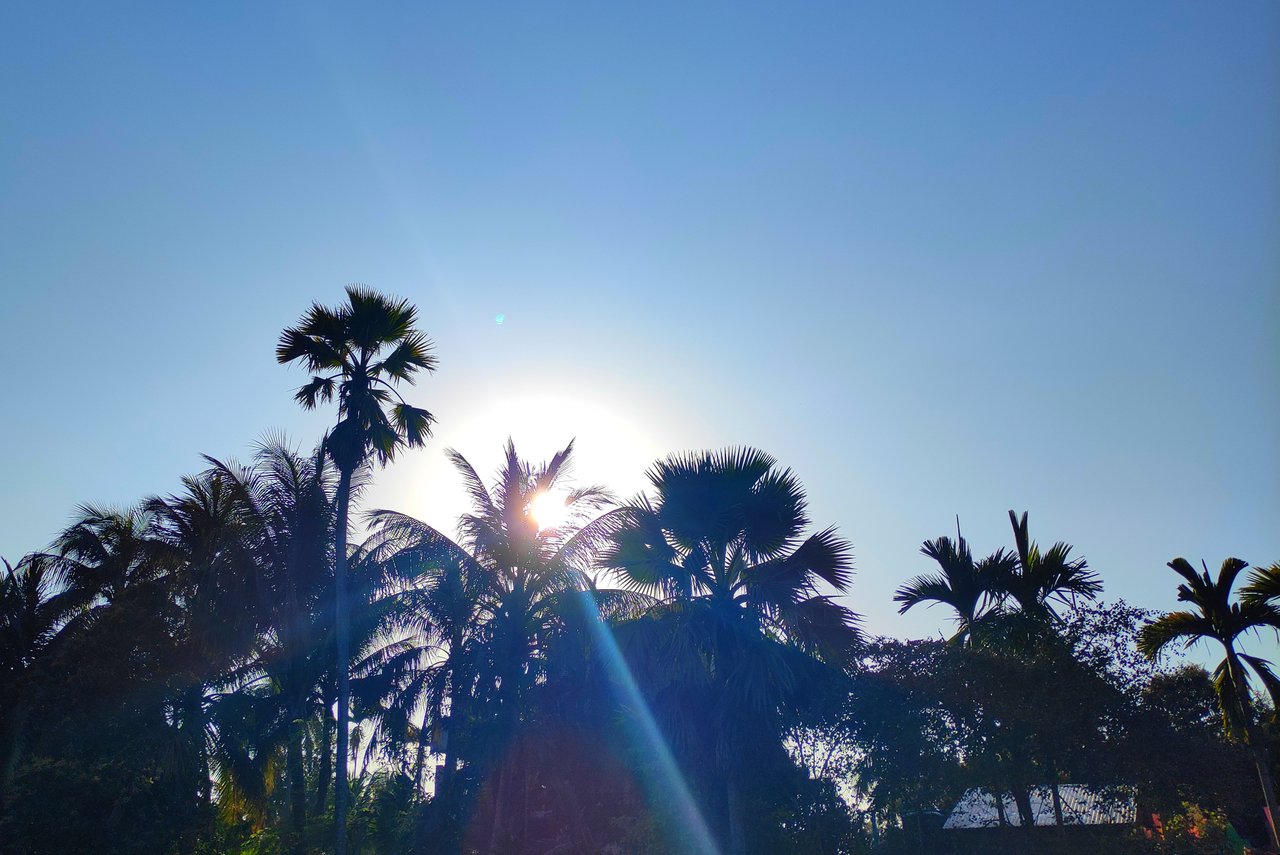 🌈picture no : 09🌈
Photo description,
This is sunset time, then he (sun) says, " bye bye for today. I will come again tomorrow with vitamin D in the morning & some refreshing rays in the afternoon".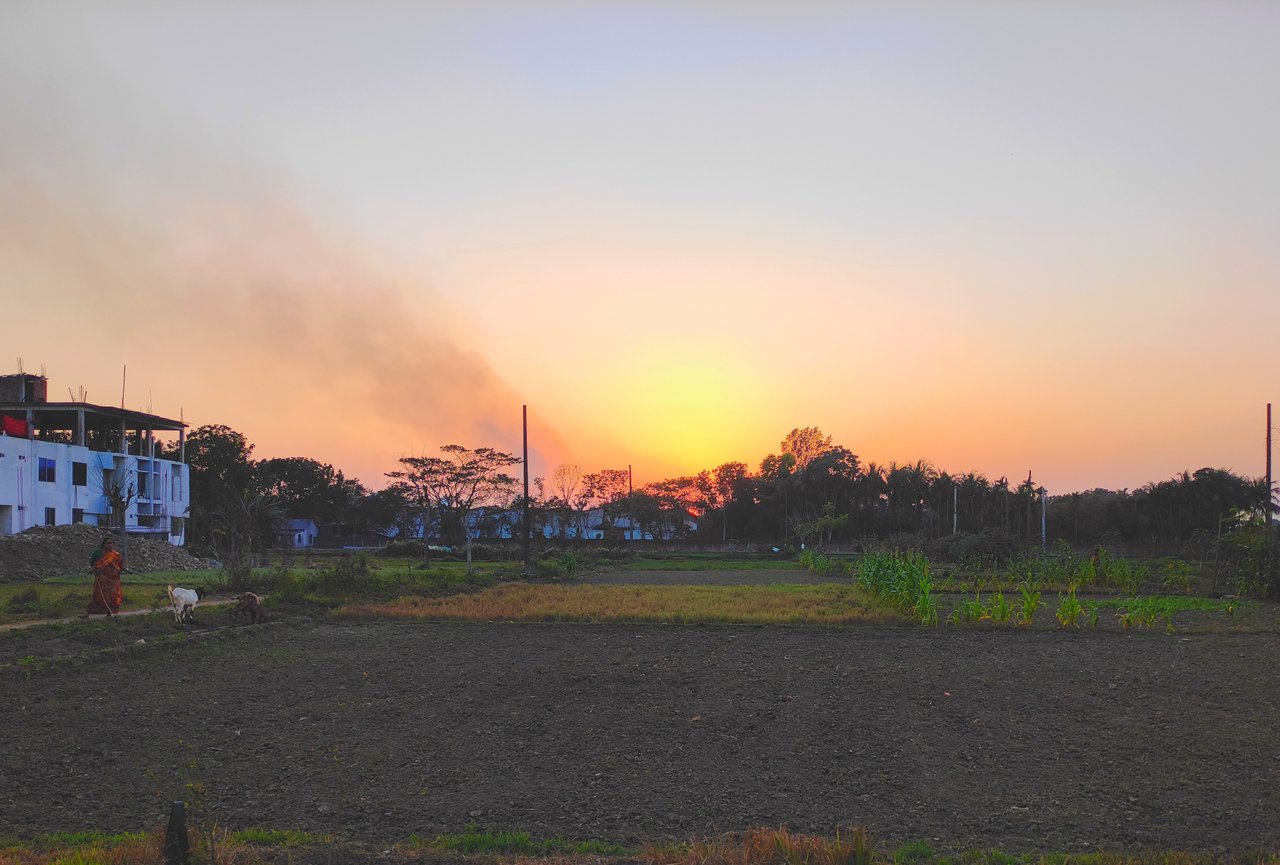 🌈picture no : 10🌈
Photo description,
This is same place to the 1st picture but that picture was taken in the afternoon, this picture is taken in the evening. The lighting system is also very beautiful here.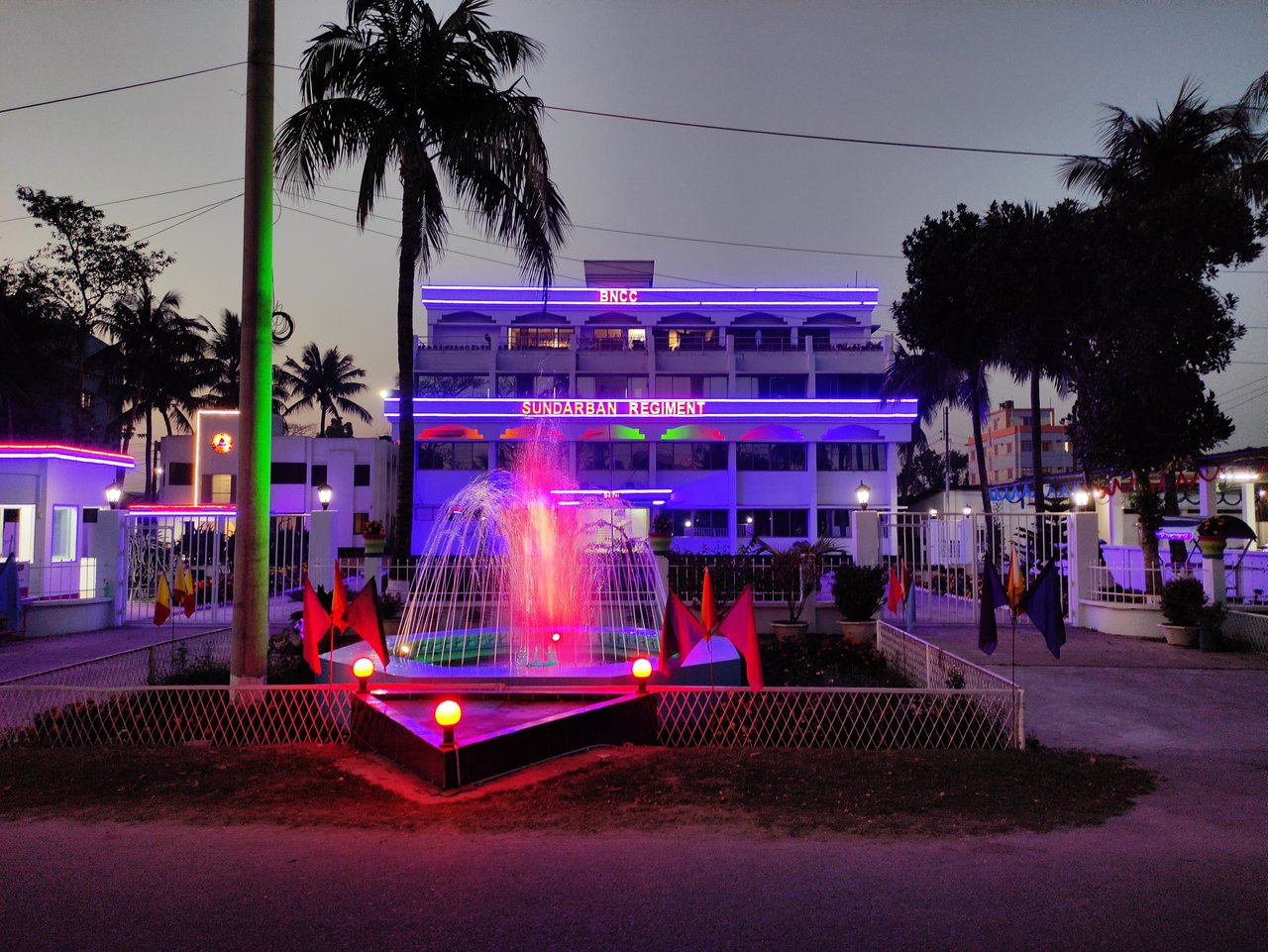 I hope you will like my 10 pic photography.
Thanks all to support