If you don't know I gave away an hour of my time in a giveaway in the Neoxian-City discord as a way to give back to the community. The winner, @xawi, requested that I write about anyone that I choose in the city, providing that I start with the big boss-man himself, @neoxian, or, Mr Dragon as he likes to refer to himself.
So, today I'm going to write a bit about @neoxian and it can be whatever I like. The good, the bad, and/or the ugly. So, without further adieu I give you The Godfather of Neoxian City, @neoxian.
----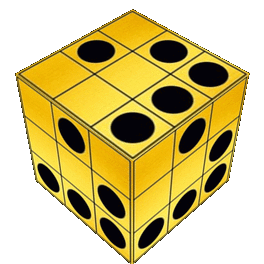 Name: Mr Dragon / @neoxian / Head Honcho / Don Neoxian / Lord Neoxian / God
Place of Birth: Unknown. Although he is rumoured to have been born in a dark corner of the Universe with no Sun, no Stars, just... darkness.
Age: We have tried to humanise his age but so far we have failed to. We just don't understand time-scales that vast as of yet.
Nationality: Dragonian
Occupation: Keeping us lunatics in line. Also, in his spare time he takes human form and becomes a software engineer.
Likes: People that follow through with their words. Hard work. Keto Diet. Philanthropy. Trance Music. Opportunity
Dislikes: Users. Laziness. Whaleshares. Steemhunt. Socialism
Most distinguishable trait: The Mr Dragon stare. You might be puzzled as to how that is achieved on Discord. Well, stay a while, you'll get to know it lol.
Mostly known for outside his circles: His bank. His steem stake. His vicious downvote
Mostly known inside his city for: His generosity. His leading by example. And, sometimes his boot.
Early years
@neoxian is rumoured to have been born somewhere so dark that even the sense of humour of @beabear613 looks like a wave angelic crystallised light when compared. @Neoxian spent his early years voyaging through the vast and unknown voids of the Universe. Not much is known about this time as those that know him understand that he doesn't like to talk about it.
However, wounded and adrift from a gigantic space battle on one fateful day he stumbled across a bright star on the edge of our galaxy. Curiously he glided through space to check out the strange populated solar system. The light of our Sun healing all of his wounds. He settled on the east side of our planet. There he has lived for several hundred years living out his last days in relative peace and harmony. @Neoxian is ancient and wise.
Discord Years
Over the span of several years, Mr Dragon thought it would be awesome to create his own community that could hopefully grow and prosper. Thus Neoxian City was formed and then later re-branded into a steem-engine coin. 
You can find him giving away his neoxag regularly in #general-chat for folks to do with as they please, or at the front lines defending his border against socialist-thought in our discord.
Not much is known about @neoxian, he is a quiet and reserved Dragonian. He keeps his thoughts close and doesn't let anything too personal slip. He thinks first, and acts later.
Closing thoughts?
Most of us in Neoxian City find a home here and it's only been made possible because of the kindness and candor of Neoxian. A community depends on its leader to make everyone feel like welcome. And welcome we definitely feel.
So it's all good from me!
Posted via neoxian.city | The City of Neoxian