Note ... this is not a funny post! No, no ... no drama either ... just a normal post. But yeah, since you're not used to that from me, I'd better warn you. 😉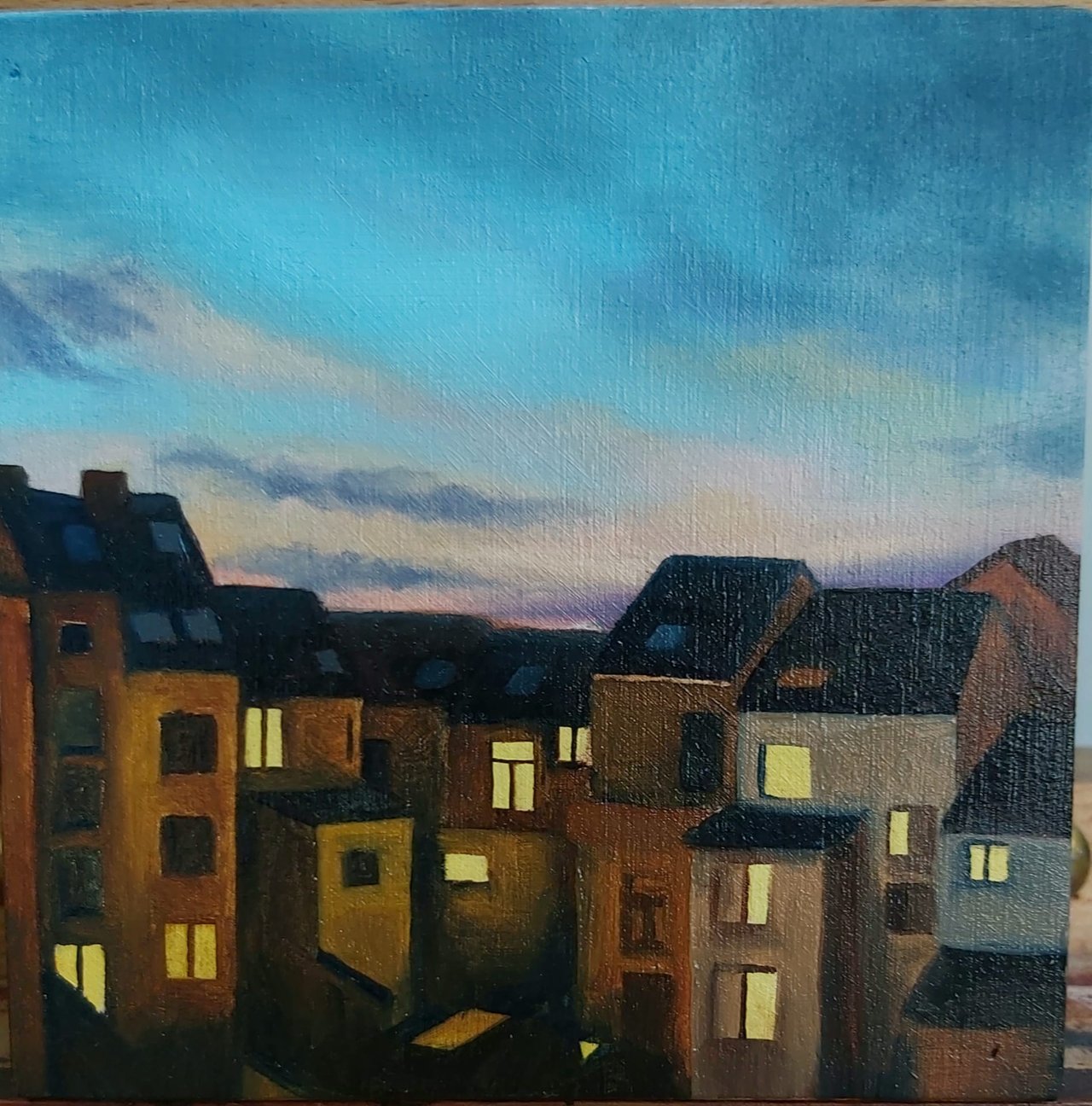 While some have absolutely no regard for lockdown and the corona virus, my wife and I have decided not to take any risks. Since she is a nurse in a nursing home and, probably a carrier of the virus ... read infectious ... we sent both our daughters out of the house a few weeks ago.
No, not on the street! 😊 They both have a boyfriend and we thought it would be better to send them there... (They didn't complain 😉 )
Anyway, the communication with our daughters is now mainly via whatsapp and we are of course regularly sent photos of what they are all doing…
And now I finally get to the explanation of the title of this post 😊
I think I've told you before, but my youngest daughter loves to paint. And preferably with oil paint...
What you see above is the last work she is currently working on...
And the first thing I thought was: a typical lockdown view of our city 😊
I have to admit she's getting better and better! And yes, I am a proud father...
What she doesn't get better at, however, is order and cleanliness in her room ... see below 😊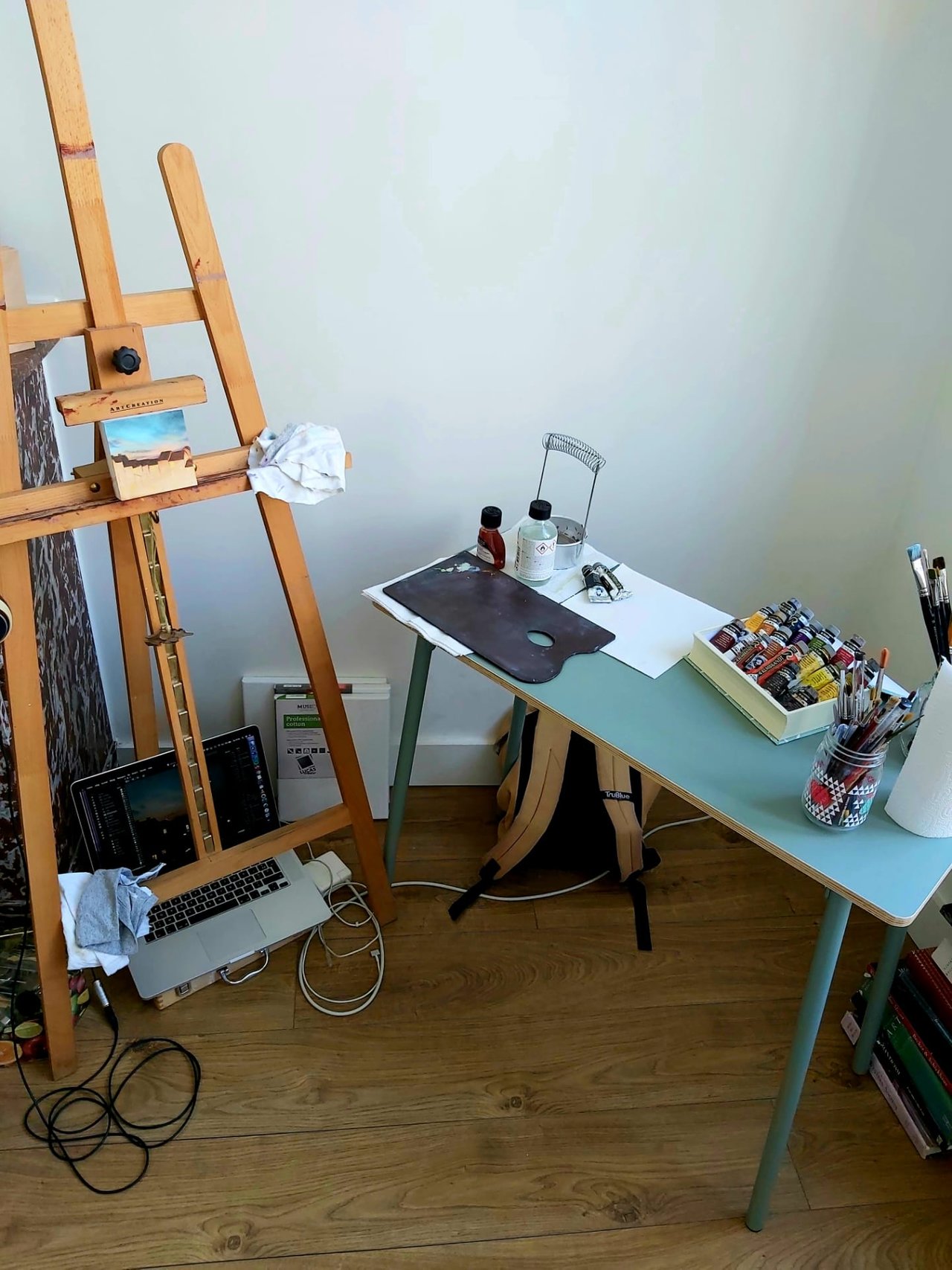 But... I will not complain. She inherited at least one trait from her father...
Although... when I look at the last picture below... she apparently got more traits from her father... 😋🍷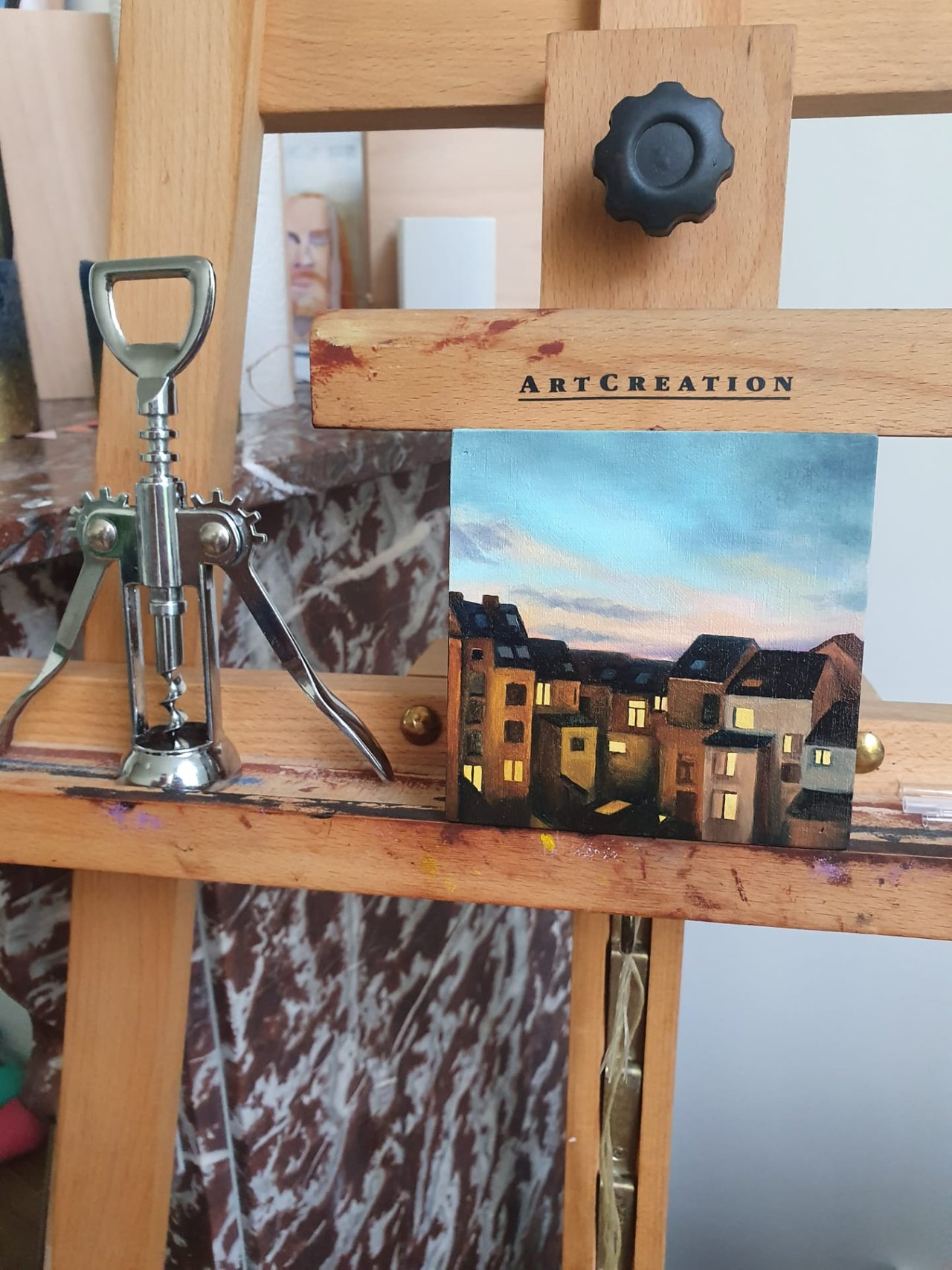 Keep it safe and... stay at home!
---
You liked this post?
Right you are 😉
Just follow me here to make sure you don't miss any new work. As you can see below, you will be in good company... my 3 skinny friends are waiting for you 😉


BTW: I will not ask you to upvote my posts… deep down inside you know you have to 😉
Curious to see my other work?
Although I spend most of my time here, you can also find me in other places… just take your pick…