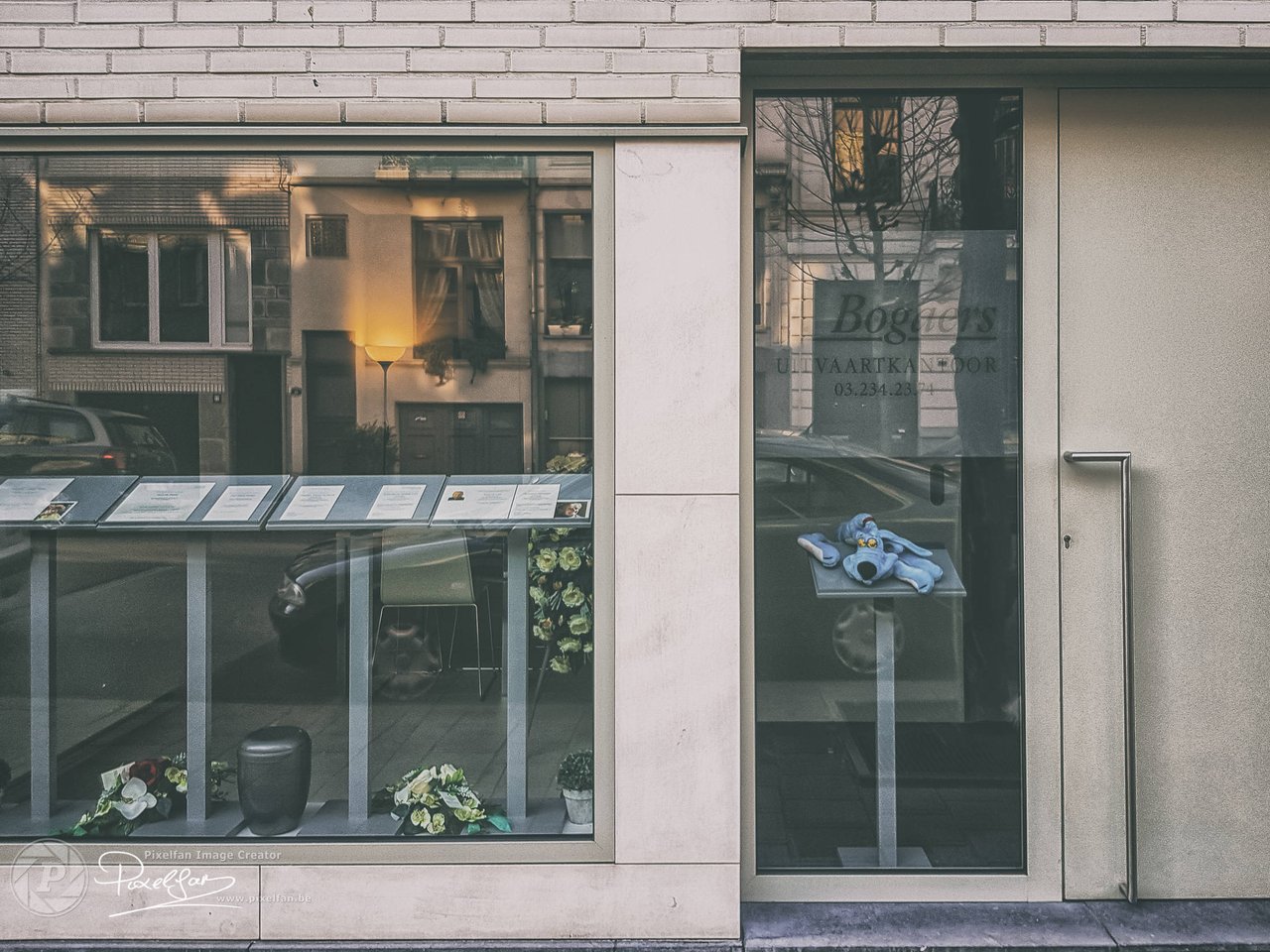 ...a deceased plush dog in the window of a funeral home...
A little context maybe...
Currently, many parents have to keep up with their children because the schools are closed. And what do you do as a parent... take walks. And what do children do on such a walk... complain, complain, complain...
For that reason, there has been an initiative to hang teddy bears in the windows. The children can go on a teddy bear hunt on such a walk...
This undertaker was kind enough to participate in this initiative...
But a dog? And blue? What is wrong with a teddy bear? Or is this an example of morbid humor? 😊
---
You liked this post?
Right you are 😉
Just follow me here to make sure you don't miss any new work. As you can see below, you will be in good company... my 3 skinny friends are waiting for you 😉


BTW: I will not ask you to upvote my posts… deep down inside you know you have to 😉
Curious to see my other work?
Although I spend most of my time here, you can also find me in other places… just take your pick…