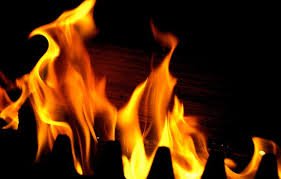 Burning anything is generally a negative term. Unless its a Chinese burn on my lil boy 😆
When it comes to burning tokens its the exact opposite the less flying about the better it is for everyone concerned.
So how do we burn tokens?
I stumbled upon the null account and noticed burnt tokens.
Neoxian-city has burnt 50000
Neoxianburn has burnt 34000 + 17000
Leoburn has done 1800
There are lot more smaller amounts but these are the most significant over the past 20+ days
These are all commendable initiatives and essential to keep the token positive.
So overall thats around 100k+ if you add in the smaller amount 110 k? Please correct me if im wrong.
Then comes @ufmlotto which has been running neo as a payment method for around 3 days.
13k neo burnt in 3 days if that continues at the same pace it will burn just short of 90000 neo which is more than any other single burning mechanism.
Lets just put this in perspective.
Zero promotion has been done and it is smashing records.
Neoxian has had to do absolutely nothing in terms of finance or even marketing.
A small amount of exposure could have made it even bigger even quicker.
Ufm it self is over 10x in the past week and have a look at the neo price and more importantly the volume over the past 3 days.
Have a look at numbers bought and numbers in the @ufmlotto pot and it doesn't take a rocket scientist to make a correlation.
Additional to that a percentage of tokens are staked (out of circulation)
Personally have not sold 1 neo thrown it all towards the @ufmlotto as the returns are better than selling it.
@madstacks does a post on prizes numbers etc.
You shouldn't be gambling your earned tokens but you should be aware there is a way to spend your neo rather than just dumping it on the market and running.
Its important to keep a balance of tokens produced/sold/staked/burnt.
Posted via neoxian.city | The City of Neoxian