I know two lines of a poem from I don't know where. I just know it in my mind, and it goes like this:

❝ When nights are cold and stars are few,

I close my eyes and think of you.

A silent hope, a silent tear.

A silent wish that you were here. ❞
---
All photos were taken by @silversaver888



I had an outdoor room in my paradise past first home. During chilly nights, I draw the lace net curtains.
---
When It gets really cold, then I draw the heavy curtains as well and light up up the gas fire pit stone table.
---
It is in this room in the backyard that I drink my first cup of coffee in the morning and the last cup in the evenings...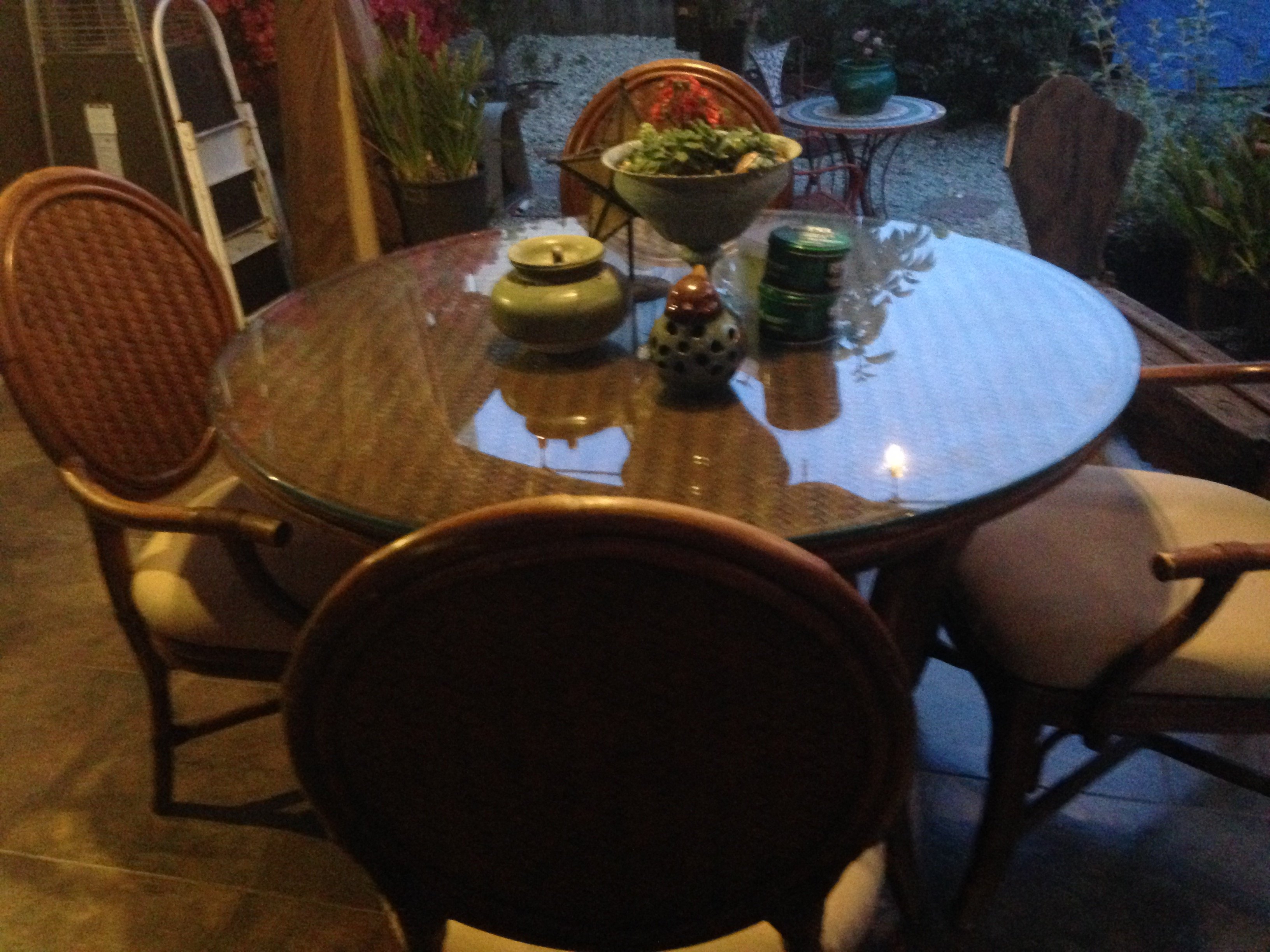 ...and spend at least 15 minutes of quiet time before I retire for the evenings.
---
❝ You can travel far to be

in a beautiful natural setting.

Or you can observe

it your backyard. ❞

source

---

This is my entry to @TheSoCalHive's weekly Contest:

Show Us Your CaliforniaThank you for the opportunity to show you #MyCalifornia.

😍#ilikeitalot!!!😍

---

Thank you for stopping by to view this article.

I post an article daily, and I hope to see you again soon!
I have a passion for stacking silver & gold, home-cooking and travel.
Hugs and Kisses 🤗💕💋!!!!
---
---
---
#TeamUSA is a growing community of quality-content people from the United States or those living here. Check us out on Discord!

---
---
HiveGlitch.gif Created by @derangedvisions
---
---