Follow and Resteem this post within 7 days and comment below for 0.10 SLVP
The Silver Penny Project
The ONLY token on the STEEM blockchain that can be exchanged for historic silver coins!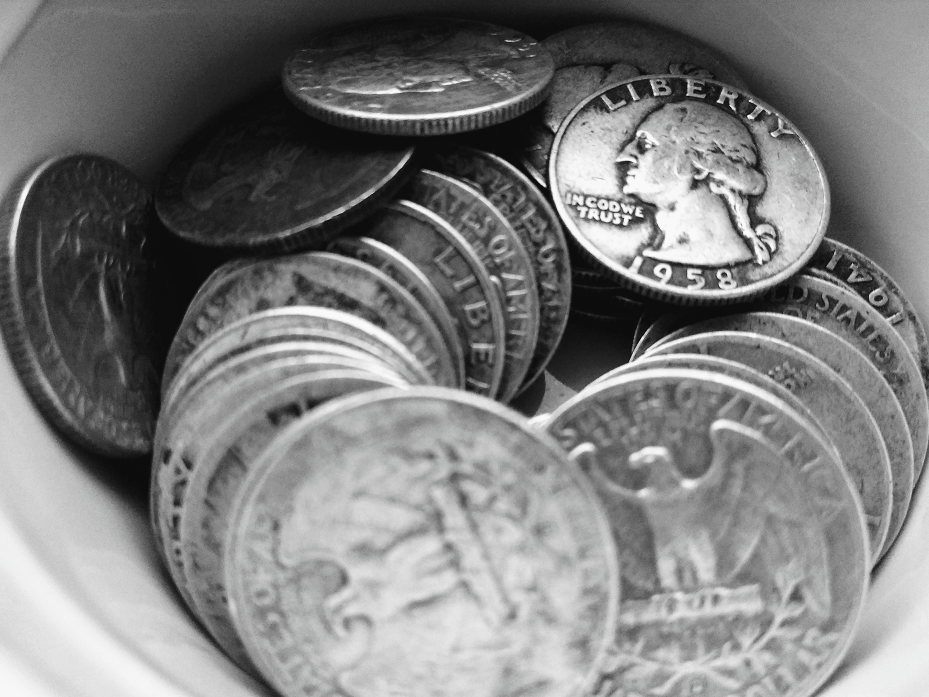 These are the actual silver quarters that can be redeemed with SLVP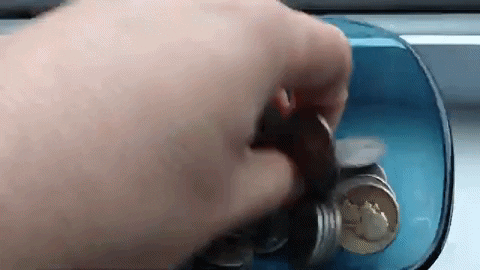 SLVP: A Silver-Backed Steem Engine Token
SLVP are available now. Convert your STEEM into REAL silver-backed tokens! Check them out here.
Silver is back under $18... Good Time to BUY!
Silver dropped over the past few days, giving buyers one more chance to get silver for UNDER $18.00. Most speculate that this has to do with the de-escalation of the situation between Iran and the US. Given the political instability at this moment, the silver market has show that it can react quickly, especially upwards!
Given a choice between WWIII and a twenty cent drop in silver prices... easy choice. :-)
STEEM is STILL Hanging Around $0.12
Steem is a tricky crypto to understand. It's been hanging out at $0.12 for months now. Most people recognize the undervalued price of this currency, but not enough to buy it up at these insanely low prices. I think people feel more confident holding in one of the big-three cryptos. All it would take is a small stimulus for STEEM to pop back up to past prices, like SMT's on the horizon and NFT's announced on Steem-Engine.
For now, STEEM is very stable at $0.12 giving buyers confidence to exchange it for asset-backed tokens that can be traded in the future, either for more STEEM or even better for actual silver coins!

Silver @ $17.900 USD
STEEM @ $0.119 USD
What is the Silver Penny Project?
When silver prices drop, enthusiasts run to their local coin dealer with fiat in hand. But what if you wanted to purchase AG using STEEM? Do you know any silver dealers who accept STEEM? One does... it's the Silver Penny Project!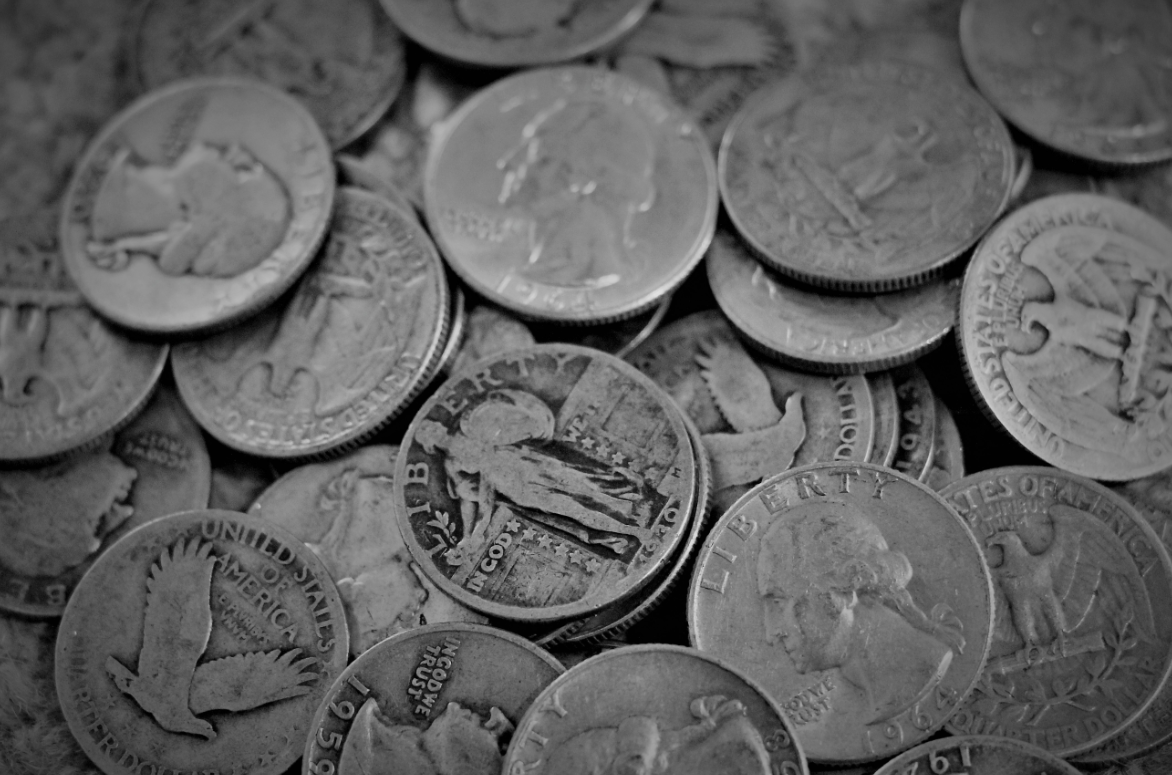 Actual Redeemable Silver Quarters
Silver Penny
TOKEN: SLVP
INITIAL SUPPLY: 1,000
MAX SUPPLY: 100,000
INFLATION: 0%
Each SVLP is redeemable for 1/25 of a pre-1965 silver quarter (a silver "penny")
Token selling price is pegged to 0.007232 OZT silver + premium
Tokens are redeemable for silver quarters (Redemption Period Has Begun!)
Contact @thesilverpenny on Discord before sending any tokens!
Send a minimum 25 SVLP to @thesilverpenny and contact us on discord here for shipping arrangements. We will send a randomly selected pre-1965 silver quarter and mail it to your address. SLVP can be bought and sold in all countries, however silver quarter redemption is available only within the continental US.
Tokens Backed With REAL Silver
This is a great opportunity to easily convert your STEEM into historical "junk" silver coins you can hold in your hands and add to your stack. Dates vary from "unreadable" to 1964. Which silver quarters will you get? Who knows! It's random!
The initial sale will be for 1000 "Silver Penny" tokens (40 Silver Quarters), a full silver quarter roll.
Please considering following @thesilverpenny for updates. If you have any questions contact us on discord.
All token prices are subject to free-market conditions.
https://steem-engine.com/?p=market&t=SLVP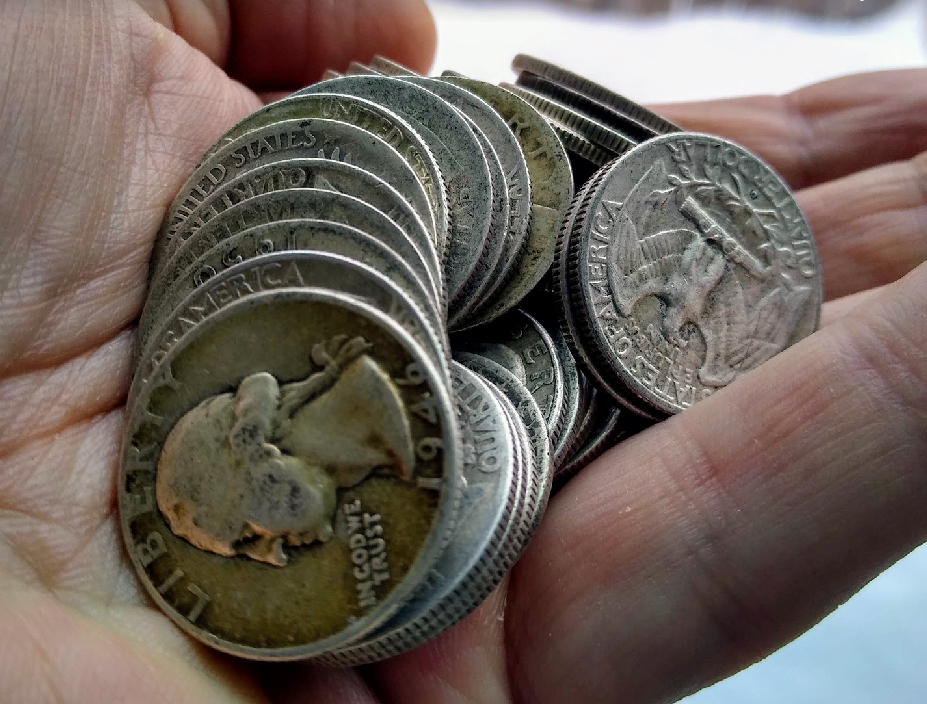 These are the actual silver quarters backing the SLVP token.
Conclusion
I hope this post has been useful in explaining the Silver Penny Project and that you can see the investment opportunity here. This is an easy way to "ride the wave" when silver prices recover, which some predict will be very soon. This token gives you the potential of holding physical silver in your hand, for STEEM. I'd like to chat more, look me up on discord here.
Silver on!
Posted via neoxian.city | The City of Neoxian