Welcome to our weekly account statement.

MAPXV News
Sales have seen a further increase this week, and we have continued to increase our SP. Our overall fund is today worth over 11,400 STEEM.
The delegation-miners have been sent their tokens - thanks, as always, for your support. Note that delegation-mining was capped some weeks ago, so anybody wishing to delegate must request this in a comment. Failure to do so just means your delegation will be ignored and treated as non-earning support. New delegators are not currently being accepted but any existing delegator who wishes to amend their SP, please let me know first.
Glad to see our market price moving up, with those lower-priced tokens being finally snapped up. MAPXV continues to deliver outstanding votes to members and shall continue to do so during this period of uncertainty.
We have now moved to our own dedicated voter and seems to be working well. Just to note that changes to the TRENDO token delivery system may take a day to show up.
My contribution to the current Steem-Tron saga is my Proposal for NEW DPOS for Steem Decentralised Governance. The aim is to change the current tesne stand-off into a winless position for all side, hence we can discuss permanent solutions without threats (whether real or potential) from either side.
Many people have their own ideas, some even have merit, but they generally require deep changes to the code and we really don't have the time for that.
If we make no changes, I expect a new round of antagonistic actions.
I designed the MAP FinTech tokens listed in the footer, including MAPXV, based on my own experiences of running what was the MAP Community. Even a successful community runs into the problems of scaling so that the finances need to be managed so that they grow in line with the number of members. If any community admins wish to discuss this in more detail, then please get in touch at our public Discord room.
Note that the TULIP Mania Game has finished and has made about 40% profits in 28 days! Round 4 coming soon!
Also, MAXUV tokens being given as prizes in this Fourth Nonsense Writing Contest
Have a fine week!

---
MAPXV Headline Numbers
The headline figures are:
MAPXV tokens active = 9120 (20,000 max)
SP in @MAPXV = 10,145
Mining SP = 28,000
Other STEEM = 1,285
Total STEEM = 11,430
Total Income = 119.00
Fee = 11.90
Total STEEM carried down = 11,418
MAPXV ABV = 1.25 STEEM
MAPXV VV/STEEM = 20.7
MAPXV VV/Token = 15.9
Note that "Other STEEM" is the sum of all holdings not powered up as SP: liquid STEEM and SBD plus holdings within Steem Engine to maintain market liquidity plus some investments; we also now have stakes in MAPR, MAPX, PAL and LEO, and some others, and receive rewards from them. Also note that values are volatile, especially any holdings priced in US$, so the above numbers are a snapshot and may have changed when you look at the @MAPXV account.
Income includes rewards and token trading profits but excludes token sales.
The Asset Backed Value (ABV) is our total holdings calculated in STEEM divided by the number of active MAPXV tokens, whether staked or unstaked. Given that MAPXV token holders are getting 8 times the equivalent daily upvotes per STEEM, and adjusting for a variable VP, I shall leave it to the investor to calculate a market price for MAPXV tokens.
If VVS > 8.0, then MAPXV stake-holders are getting upvotes of greater value than the par 0.2% twice per day per token.
If VVT > 1.0, then MAPX tokens are under-priced on the market and good value to buy.
---
A random prize of TRENDO tokens for 10 days from MAPXV, plus we are now also distributing trendovoter upvotes.
So, our winners today are... @filosof103 @cwow2 & @mastergerund .
Just to add that this will be a lucky time for some members as there are not so many usernames that are not part of the MAP FinTech family. I don't think it fair to give prizes to myself!
Enjoy!
Please comment, upvote, resteem and tell everybody about this post...
---
---
Building Steem's Fintech

[BUY MAXUV] - [READ MAXUV]

[BUY MAPR] - [READ MAP REWARDER]

[BUY MAPXV] - [READ MAPXV]

Plus Some Serious Funtech

ONECENT: The First Strategic Token Investment Game (STIG)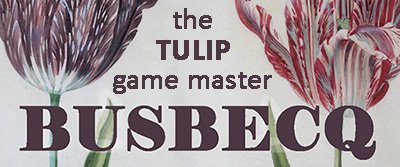 Any questions, please ask in the comments below, or you may ask in our new public Discord room.