In celebrating the Shadow Photo Contest-Round 104 2 year anniversary, I present you with 2 dolphins in love: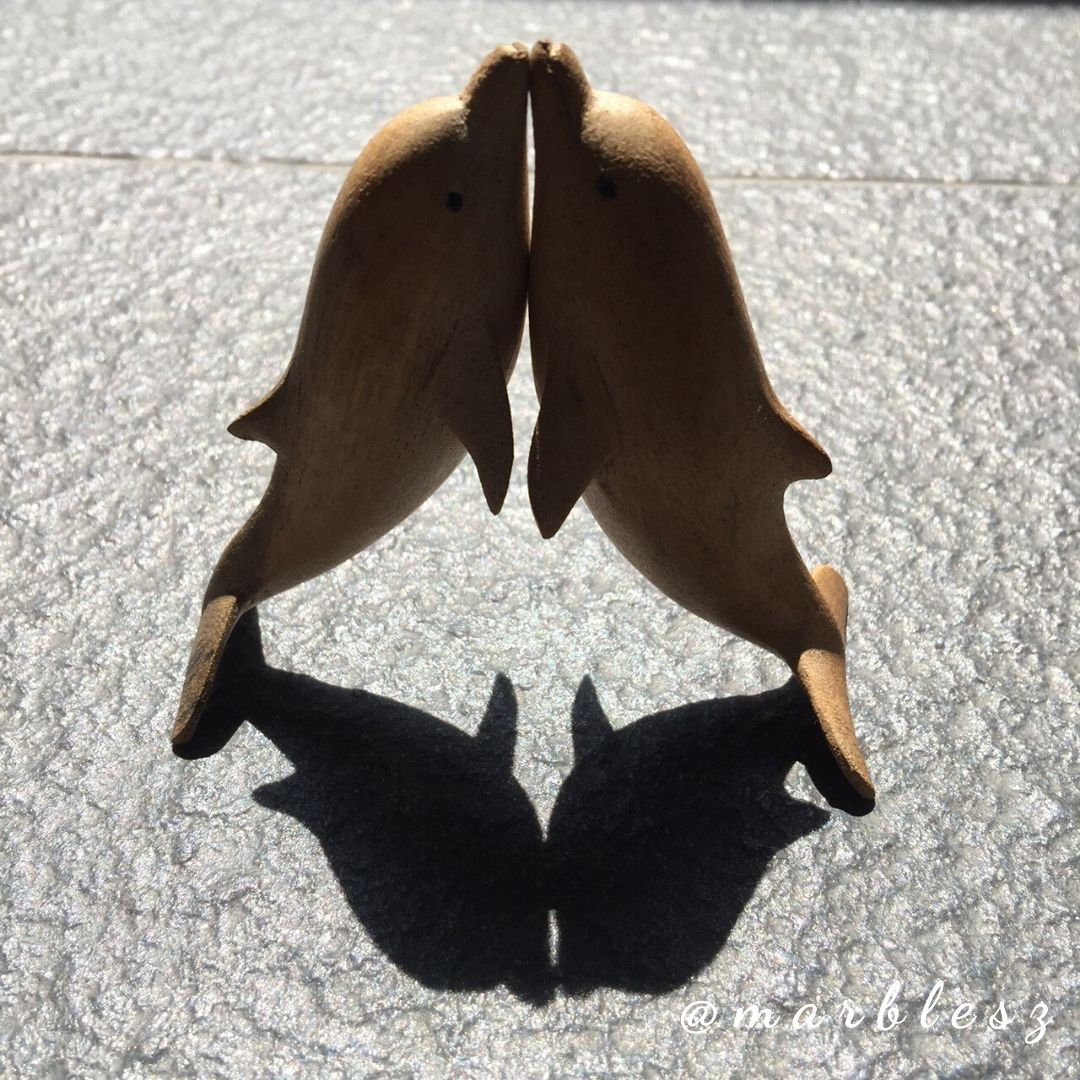 These lovely dolphins came from a little souvenir and gifts shop, somewhere in Perth, which sold cute and beautiful wooden carved items. I was attracted to them the moment I saw them during my visit there. The dolphins are really light but I am not sure what wood they were carved from as I forgot to ask the shop owner. If I remember correctly, they were carved by the indigenous people of Australia. I was amazed by the smoothness of the carving and I especially love that it was wood with grains that are unique for each dolphin.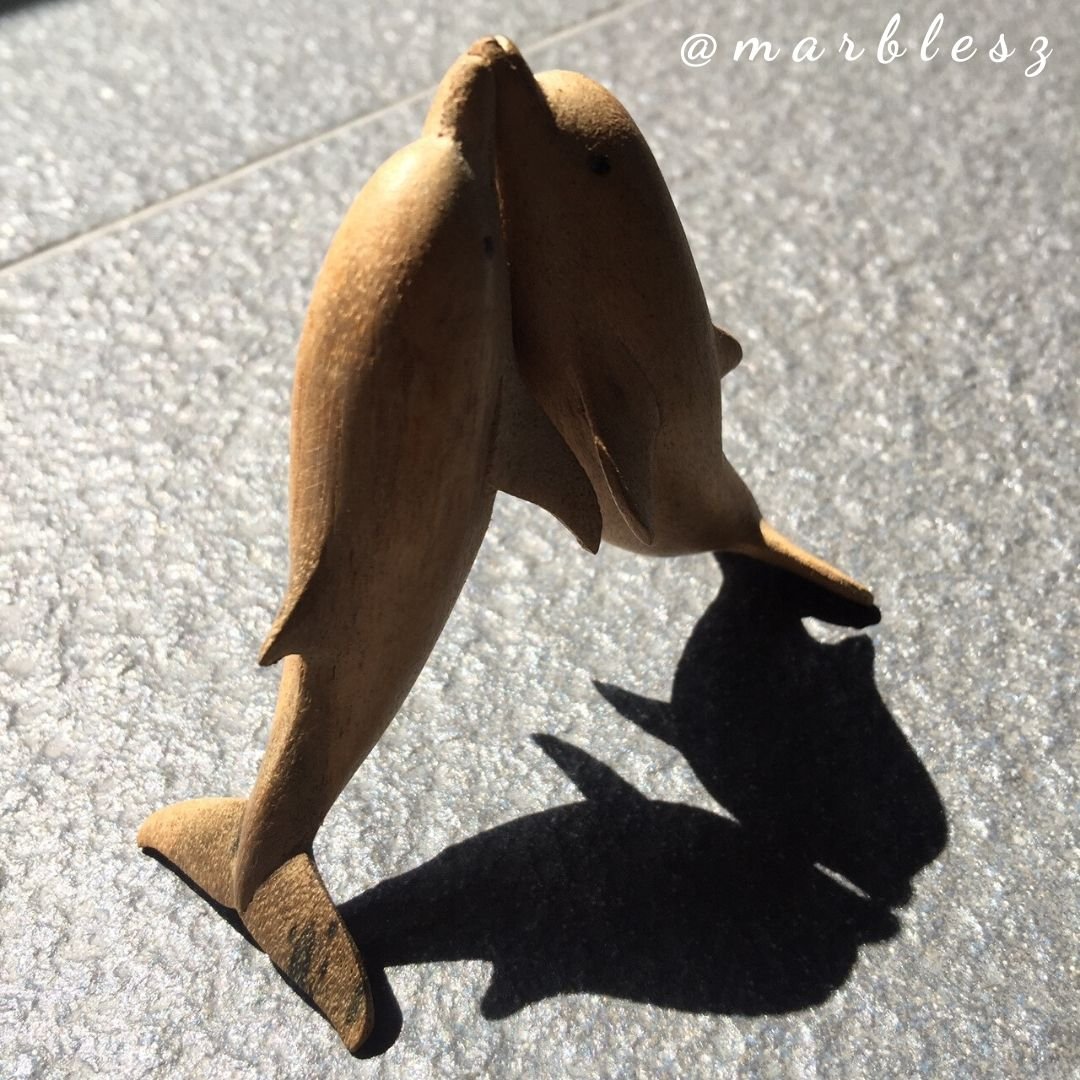 I placed them face to face, leaning on each other, against the bright morning sunshine. And because they are so light, by placing them at a certain angle, they were able to stand in each other's belly.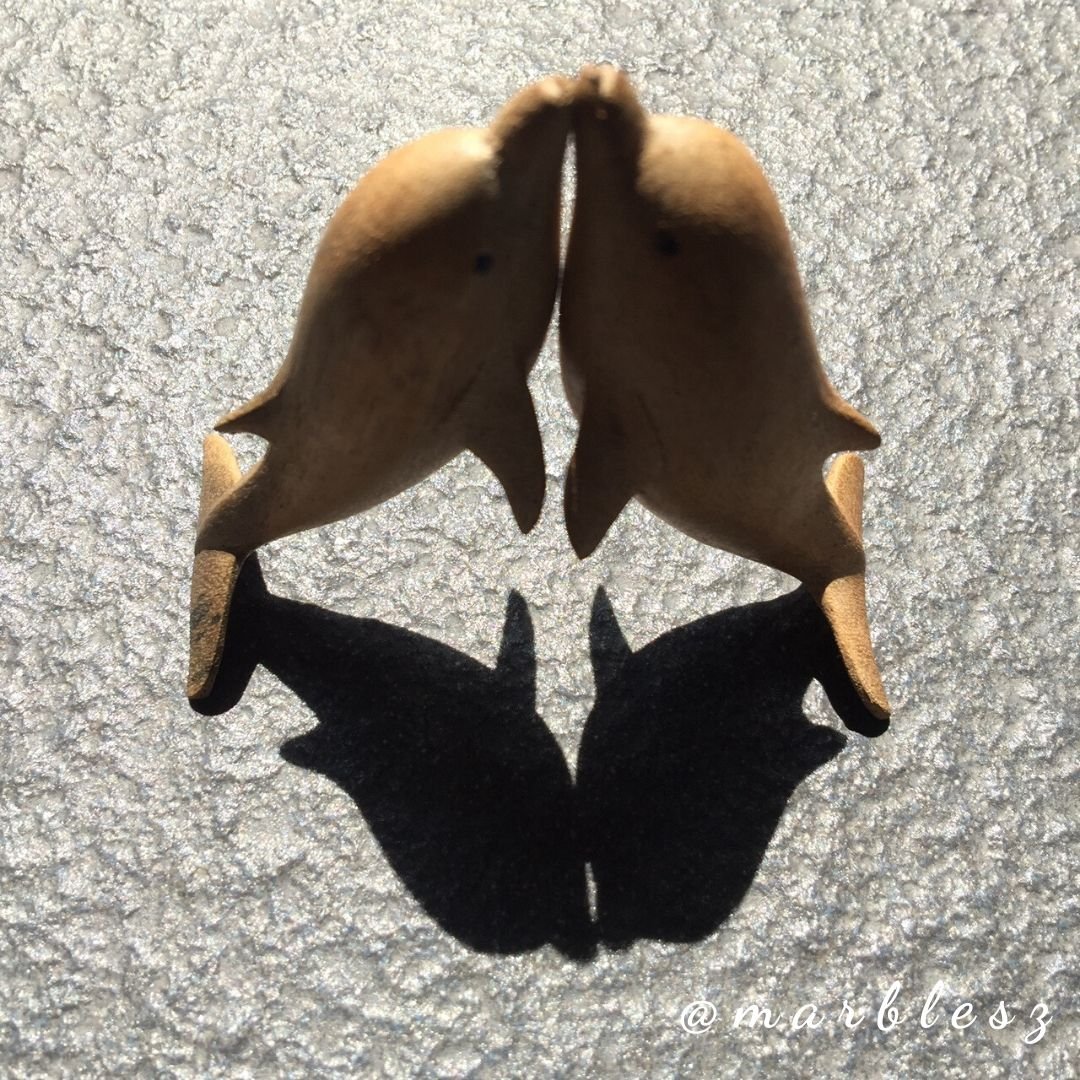 This is my first entry to the Shadow Photo Contest and I had a lot of fun putting this together. It is an honor too, to be able to participate in this contest's 2nd year anniversary. I hope to be able to continue to join in the weeks to come.
---
This is my entry to @melinda010100's Shadow Photo Contest Round 104 Let's celebrate the 2 year anniversary.
---
Thank you for reading my post 😊