Hello my dear Iron Chefs....,
We successfully completed the 1st round of the TCC. Here is my participation in the 2nd round of the TCC. It's about TRADITIONAL BEVERAGES.
---
For this round, I made a Sago Porridge.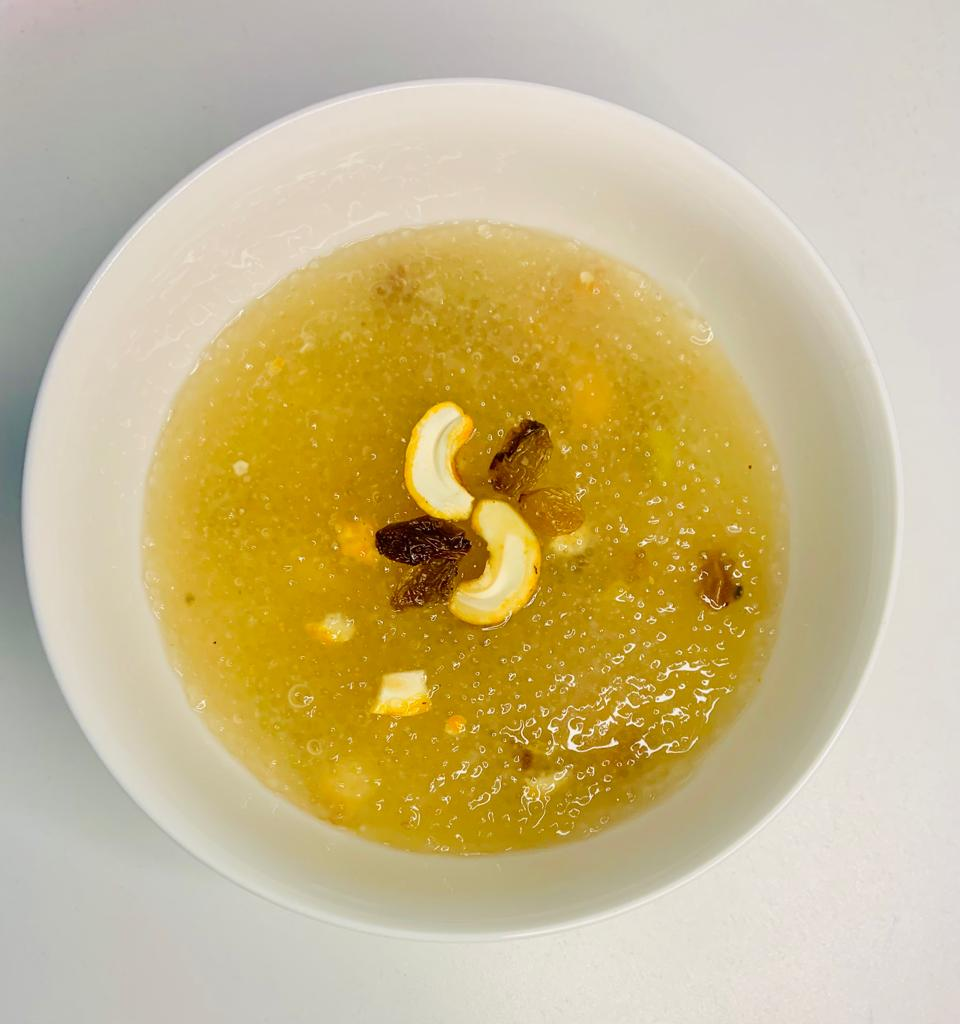 This drink is so delicious and healthy too. We can make it by adding different ingredients as your wish. Anyway, this is a famous porridge in Sri Lanka. This is a porridge that is given in dansals during Vesak season in Sri Lanka.
Like I said before, sago porridge can be made by adding different ingredients with Sago. Let's see how I made it.
Ingredients
Sago
Coconut milk
Honey
Plums
Cashew nuts
Pinch of salt
Water
Cardamom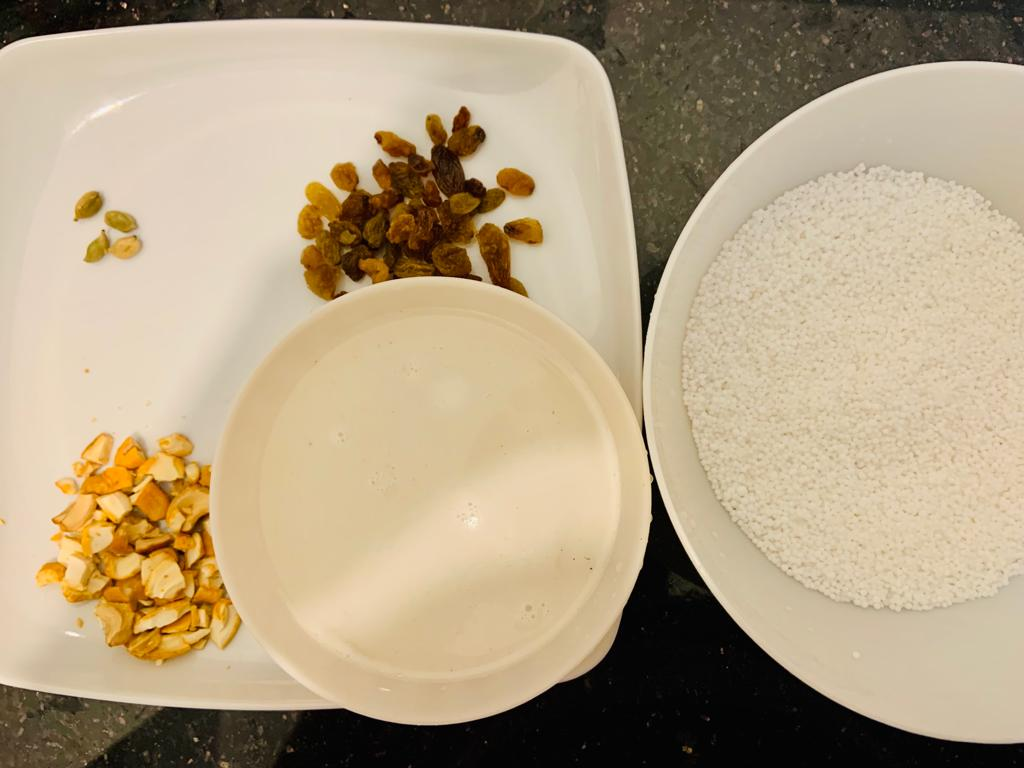 This is easy to make. First, boil sago in water. Then, add all other ingredients. After a couple of minutes, we have the delicious sago porridge. We can use sugar instead of honey. But the taste and color will differ if you do so. With honey or jaggery, the taste is amazing. Also, don't forget to add some cashews and plums, which gives an extra bit of taste. The cardamom gives a nice taste and aroma to the porridge.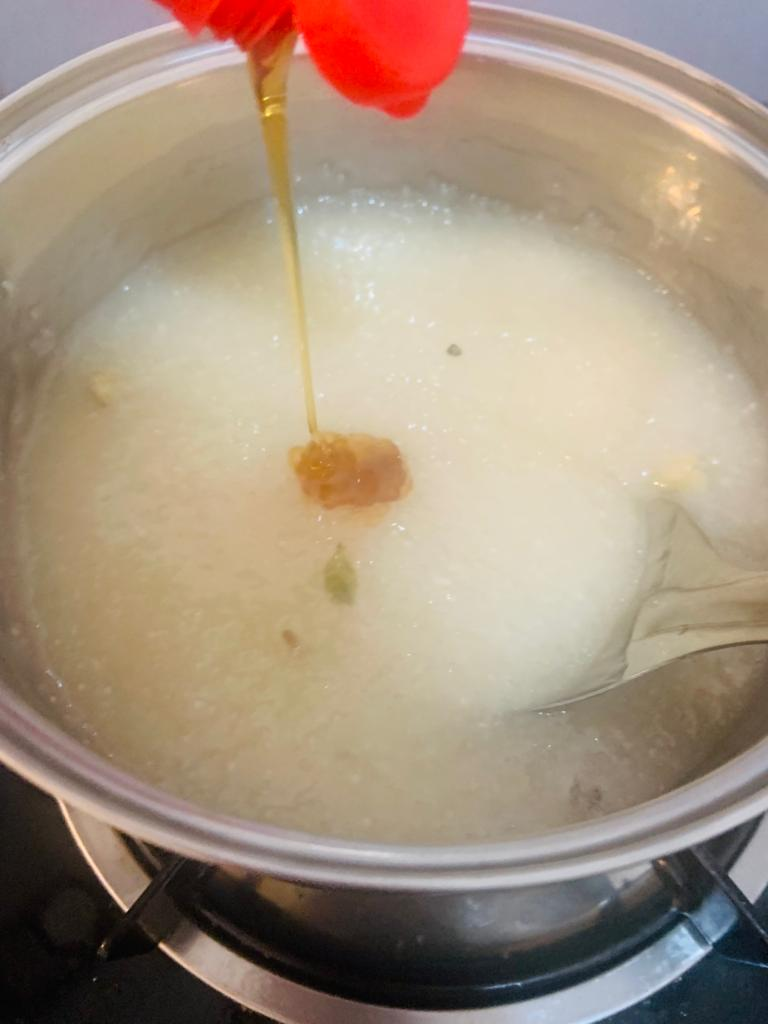 Sago has many health benefits like it helps to improve digestion, promotes strong bones, reduces blood pleasure, etc. I really like this drink as it tastes so good and is very easy to prepare in a few minutes. One thing, don't forget to drink it as soon as it is prepared. The hotter you drink it the better!
---
Here is how I decorated the bowl of Sago Porridge. Enjoy!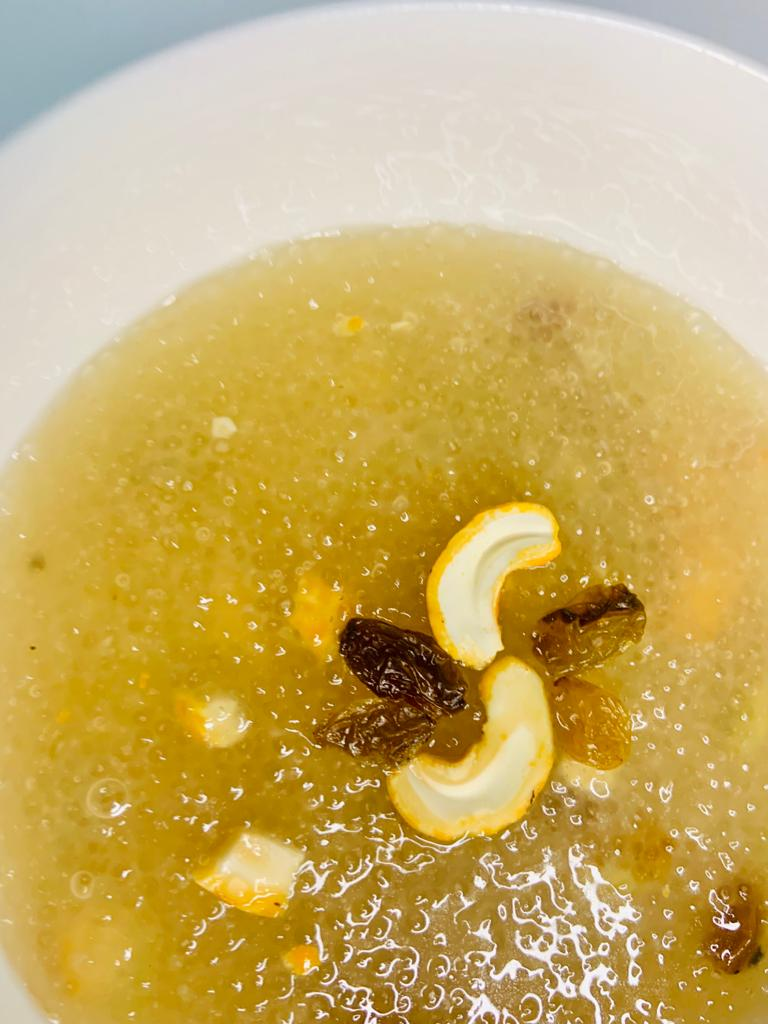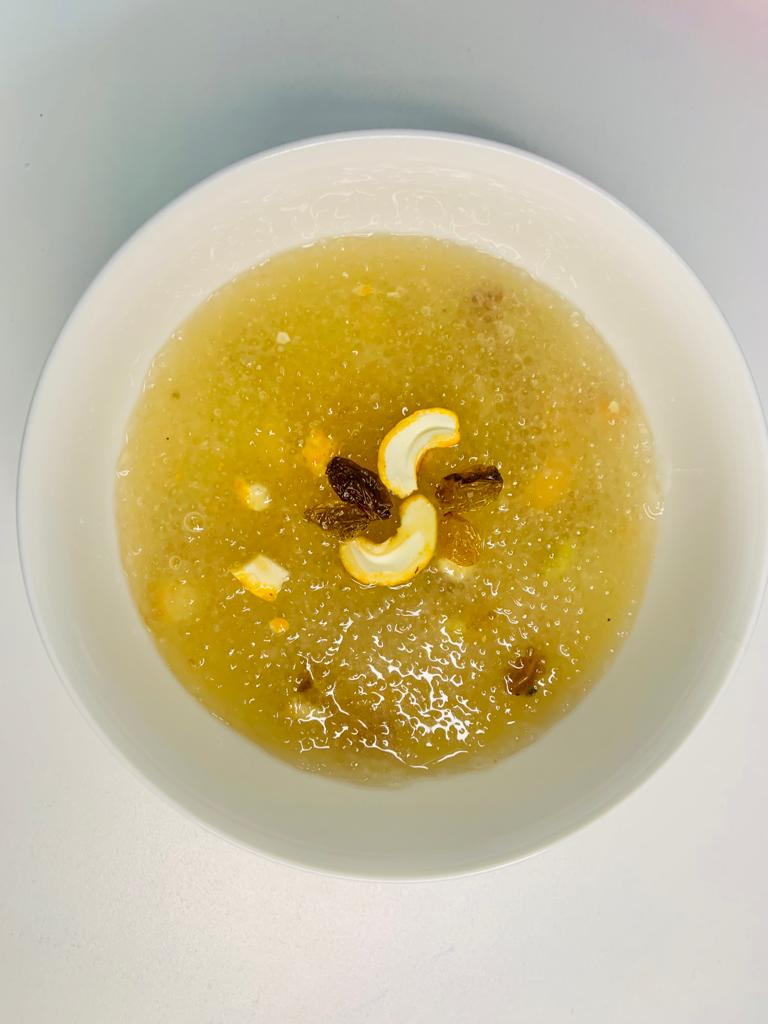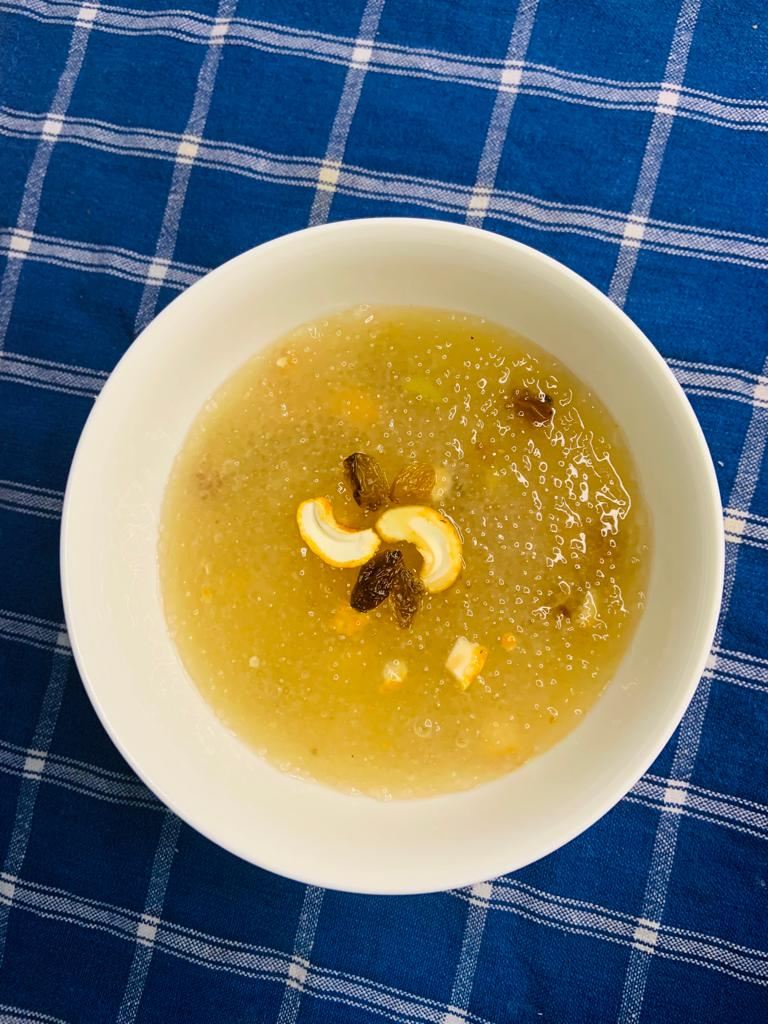 ---
Latest SIC power-up event: 28.10.2021
#club5050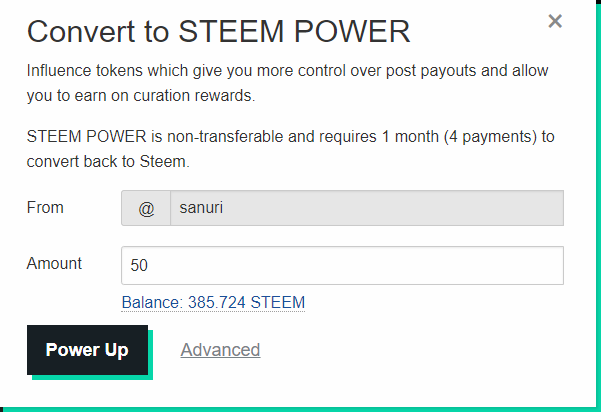 See you next week with a new traditional dish
Have A Nice Day All!
🍵