Greetings to all members of our wonderful Steemit-Garden community!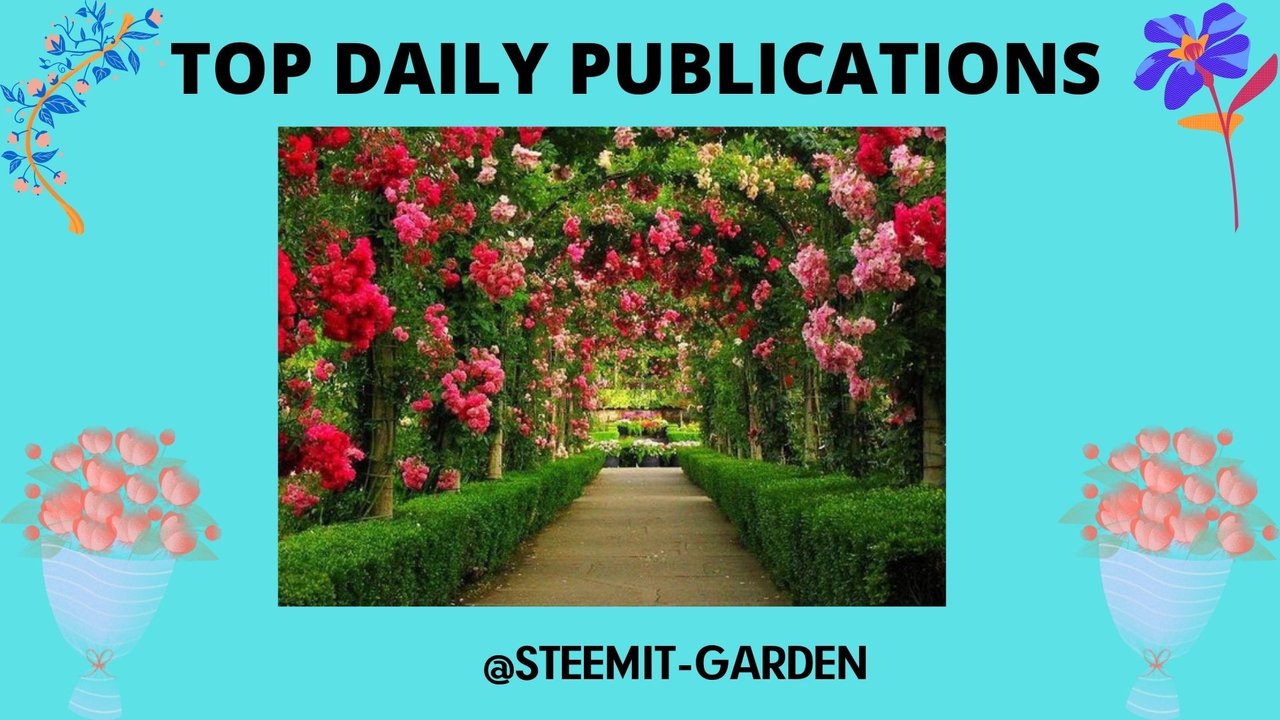 I am glad that the number of our members who have joined the 5050 club is growing every day! This is a great example for everyone else who has yet to turn on the power and join this awesome initiative from Steemteam.
Today, all posts are top from members who turned on the power and boosts Steem Power. And I really hope our dear @ steemcurator01 will support their posts and give them happy day.
1.@humaidi and his post about 7th powering up in November
https://steemit.com/hive-180821/@humaidi/or-do-the-7th-power-up-for-a-month-and-join-the-challenge-to-become-a-dolphin-at-the-end-of-the-year-or-set-15-hive-180821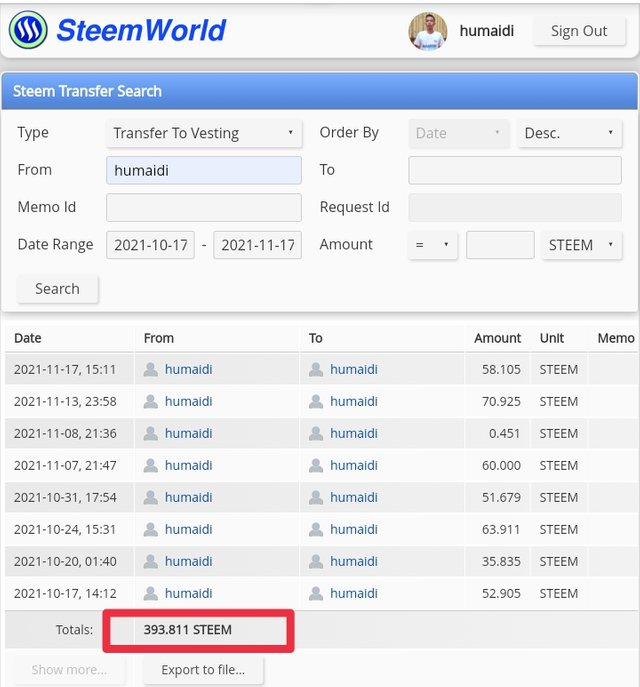 in the last few days the tag #club5050 has become a topic of conversation in steemit, and is trending, because the steem team supports all members who join #club5050 , now I do power ups every week, and I've done power ups 6 times for a month, and this is 7th power, this month, may seem a bit, but I do it regularly.
2.@vipnata and her powering up in November
https://steemit.com/hive-180821/@vipnata/club100-power-up-134steem-by-vipnata

В результате с начала ноября 01.11.21 мое включение Steem Power составляет - 846 Steem . Неплохо, я даже не знала, что так много уже получилось вложить в Steem Power.
3.@masril and his powering up in November
https://steemit.com/hive-180821/@masril/power-up-again-to-speed-up-the-target-to-reach-steem-power-3000-steem-at-the-end-of-november-my-wish-become-a-dolphin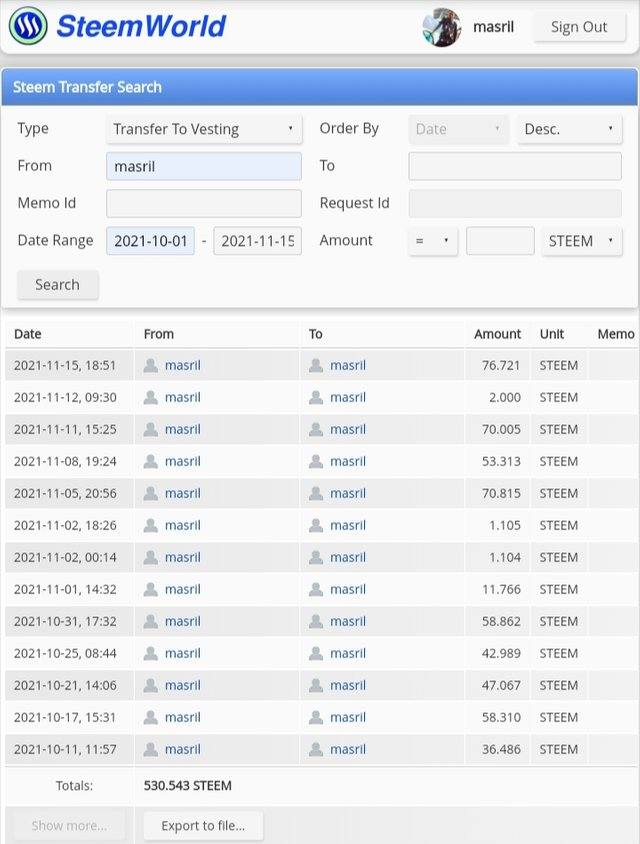 The process of doing power ups has been completed with a total of 76 steem that have reached Steem power 2,597, and hopefully my target at the end of november reaches 3000 sp, so I can say next year for the desire to become a dolphin by making power ups #Club75 , And hopefully in the future it will be smoother #Club5050 and #Club75, because many Steemian friends are still in the process of getting into the dolphin, by doing power ups, for the future on the steem platform.
4.@allahnawaz03 and his powering up in November
https://steemit.com/hive-180821/@allahnawaz03/powerup-of-177-steem-154-23sp-to-joining-club5050-love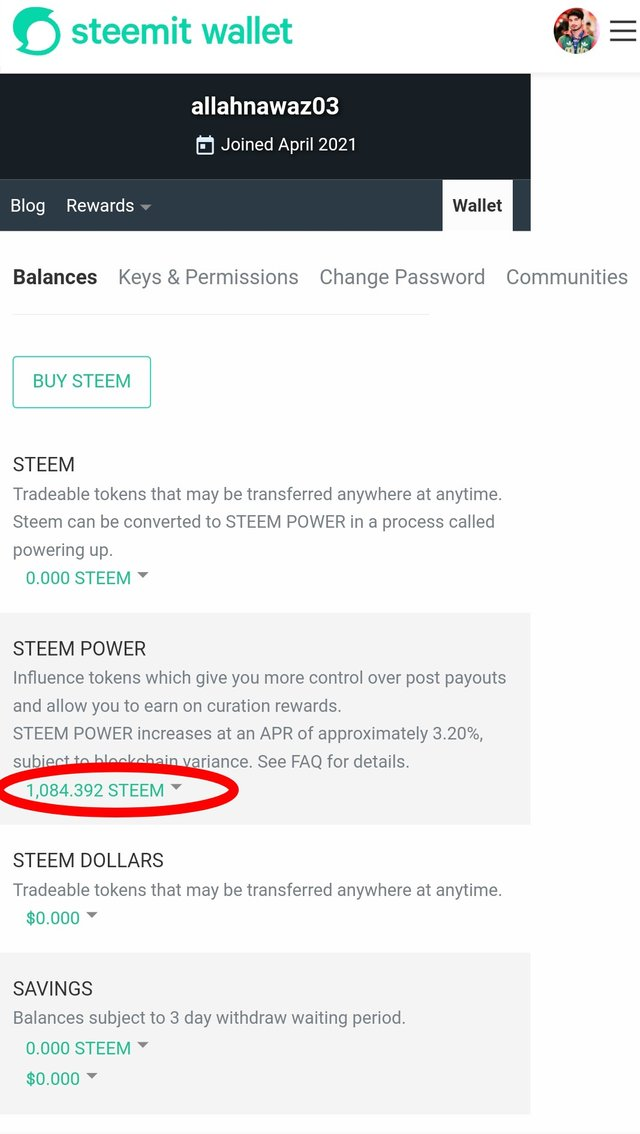 So I turn on my weekly half-on gain, so I show you my procedure for turning on and converting from SBD to steem.
5.@nadiaturrina and her beautiful post about powering up in November
https://steemit.com/hive-180821/@nadiaturrina/club75-or-or-i-did-power-ups-again-1-302-550-steem-power-in-the-last-seven-days-to-join-clubdoubledolphin-accelerating-the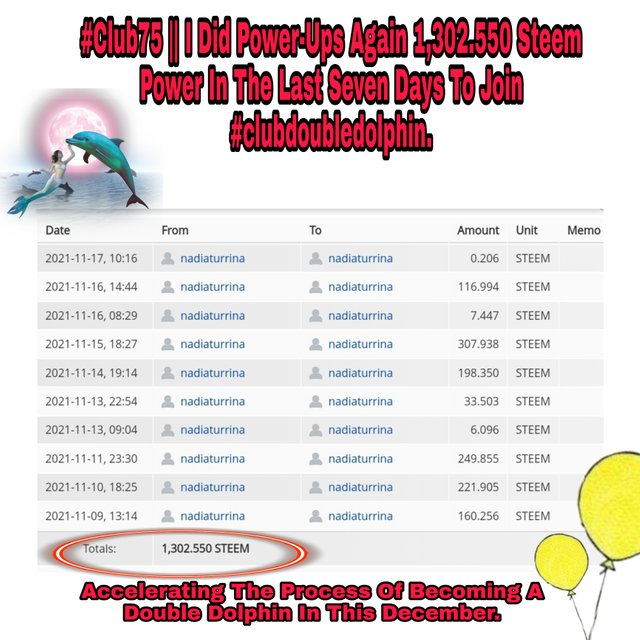 My Journey To A dolphin: It was 232 days From February 21, 2021, to November 9, 2021, I collected 5,029.450 Steem Power to become a dolphin. It was a great achievement in my life. This November recorded two great histories in this life, namely being a dolphin and just finishing my undergraduate graduation. I am very grateful to God for these two great graces.
Friends, you are all doing a good job on Vox. You have supported the @steemitblog and @ steemcurator01 initiative and are rapidly building up your Steem Power.
I invite all contributors, especially newcomers to our community, to keep your Steem Power on all the time.
Be stronger and more powerful. Publish quality content.
Yesterday our new moderator started working @alexmove, who checks your texts for uniqueness. And I am glad that almost the majority of the participants publish their own original texts with good content and wonderful photographs.
Thank you for this, my dear participants!
We need to make the community the best of the best on Steemit!
Invite your friends to our community.
Good luck to everyone!