Greetings to all friends! How are you? How is your day? Hope you are ok!
Today I would like to prepare for the Steem team and curators @ steemcurator01 a list of our active members who joined #club5050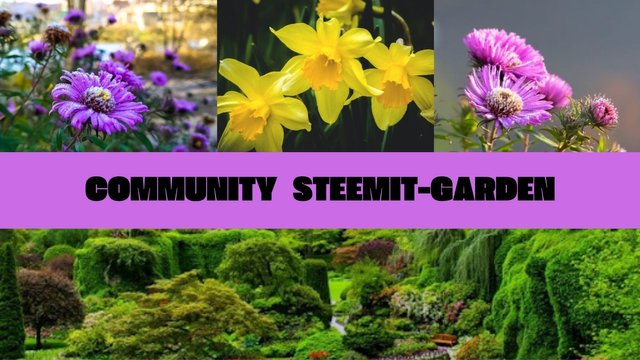 This list will help you see how many members of our Steemit-Garden community have supported the idea of ​​SteemTeam and are actively raising Steem Power.
Friends, I remind you that soon, on December 1, there will be a traditional contest from @kiwiscanfly #spud4steem. Anyone with SteemPower -500Steem can take part in this contest. And increase your Steem Power on December 1st. Steemit- Graden Community will definitely participate in this competition. We will prepare our application to enable Steem Power on December 1, 2021.
So, here's a list of the main active contributors of our Community who joined # club5050:
1.@hive-180821
2.@vipnata
3.@allahnawaz03
4.@lachicarebelde
5.@liasteem
6.@alexmove
7.@riska-amanda
8.@arul.ellyazhar
9.@dederanggayoni
10.@sharifanamin
11.@masril
12.@humaidi
13.@ronindboss
14.@rabibulhasan71
15.@idayrus
16.@fwinanda
17.@nadiaturrina
18.@partner-macro
19.@lika0812
20.@iffatilyas
21.@ariful2
22.@taillah
23.@helios36
24.@ratnakumbang
25.@leylar
26.@nurfiana
27.@amberyooper
28.@lensaphoto
29.@victoh78
30.@hidayat96
31.@erpirio
32.@kunwal
33.@syahputri
34.@galca
35.@papi.mati
36.@sailawana
37.@reformerofsoul
38.@menfita
39.@Passionfriut
40.@zoyabhatti06
41.@zubir-steem
42.@apnigrich
43.@hidayat96
44.@bondtasir
45.@nishadi89
46.@marcojon
47.@maulidar
48.@kenalofficial
49.@hanyphonna
50.@greatketty
51.@karlin
52.@zulfikar88
53.@abdrahman08
54.@basyir01
55.@steemdoctor1
56.@allfabeta
57.@aamerasghar1
58.@asriani
59.@saleem456
60.@veta-less
61.@shabanaa
62.@farid21
63.@syedarimsha
64.@grace-p
65.@yahnel
66.@masrull
67.@ajosefina
68.@cindylove1
69.@ebrahim2021
70.@bellana
71.@goodybest
71.@akpan
72.@ummamah
73.@suryanie
74.@arrowgate
Friends, this is a great result. I hope we all grow our Steem Power. And we will continue to achieve our goals: a strong community, active participants, constant increase in Steem Power.
Please check in the comments of those participants whom I have not indicated. We need statistics.
Hope this data helps curator @steemcurator01. In December we will make a separate post where we will divide the participants by #club5050, #club75, #club100
Our community has a responsible MOD @allahnawaz03, who constantly checks the members for compliance with the rank #club5050.
I encourage all other members who have not yet joined the #club5050 club to do so as quickly as possible.