Greetings to all participants of Steemit-Garden Community! How are you, my friends?
I am pleased to tell you that the community is adding new members every day. And today we have 908 subscribers and 148 active posters. These are very good indicators.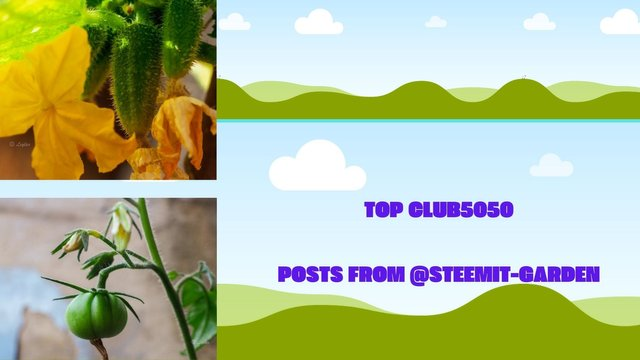 And also I see that members understand the need and desire to join #club5050 #club75 #club100. The Steemit team has already announced that they will be focusing on supporting quality content in December for members who have joined #club5050 #club75 #club100. Let's hope that the members of our community will have support from the curators.
In our community, almost every participant at least once received support from our powerful curators @steemcurator01 @booming in November. And this makes me very happy. I would like to receive support more often, but we are grateful for everything.
Today our best posts:
1.@hidayat96 and his post about benefits of caring for plants
https://steemit.com/hive-180821/@hidayat96/steemit-garden-or-benefits-of-caring-for-plants-around-the-house-for-health-by-hidayat96-or-or-power-up-100-steem-for-account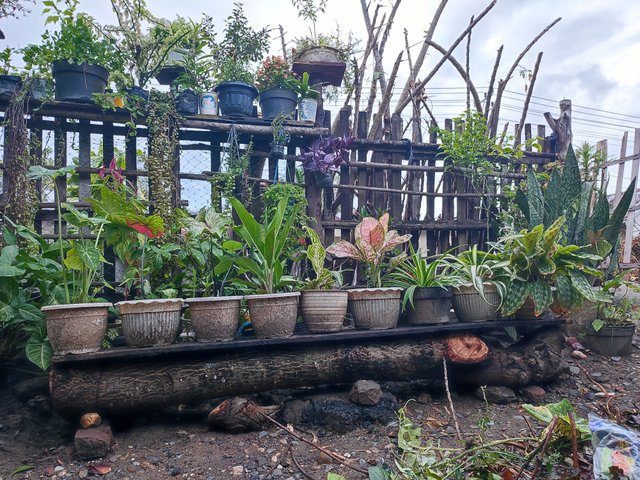 Plants in the house can help calm the mind and make our mood better. This is supported by a study, where people who work around plants show an increase in mood and performance at work than people who work in a room without plants at all.
2.@masril and his beautiful post about nature and sea
https://steemit.com/hive-180821/@masril/club5050-or-or-sharing-about-nature-on-the-seashore-in-the-afternoon-or-or-20-beneficiaries-hive-180821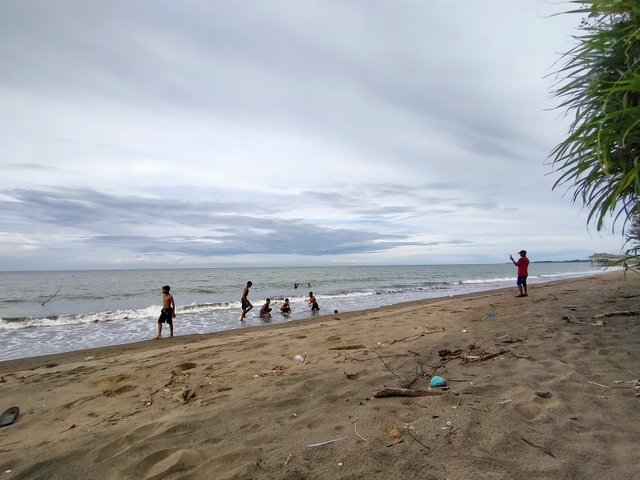 here are all the pictures in my photo shoot when I went to the sea beach , which is not far from where I am, and friends can enjoy some of these views on the sea beach, as well as the activities of children who are bathing in the sea very happy.
3.@akmal1 and his beautiful post about garden and plants
https://steemit.com/hive-180821/@akmal1/steemit-garden-or-or-the-beauty-of-the-flower-plants-that-are-in-my-brother-s-house-with-different-type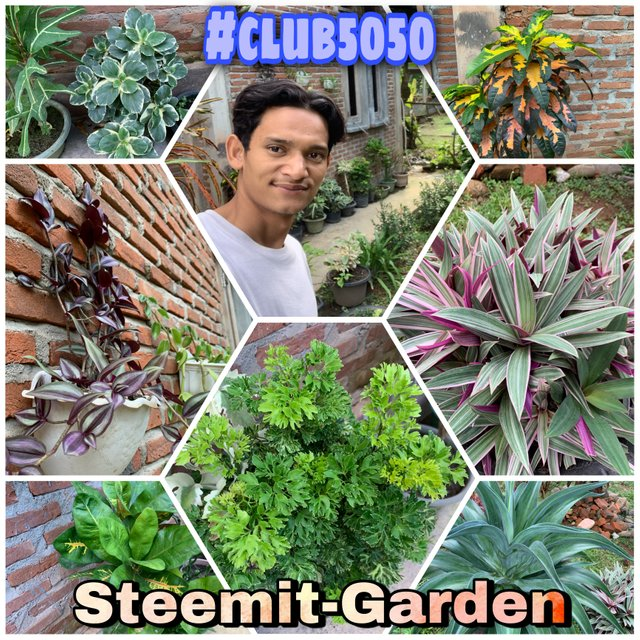 Hello steemit friends, come back with me @akmal1 as usual on this happy occasion to post something new. The beauty of flower plants in my brother's house.
Today I played with my brother whose house is very close to mine. Of course I very often go to his house whenever I have free time. I have seen the plants in my brother's house and the collections are very good.
4.@abdulqayyum95857 and his wonderful post about roses
https://steemit.com/hive-180821/@abdulqayyum95857/the-pink-rose-photography-20-to-hive-180821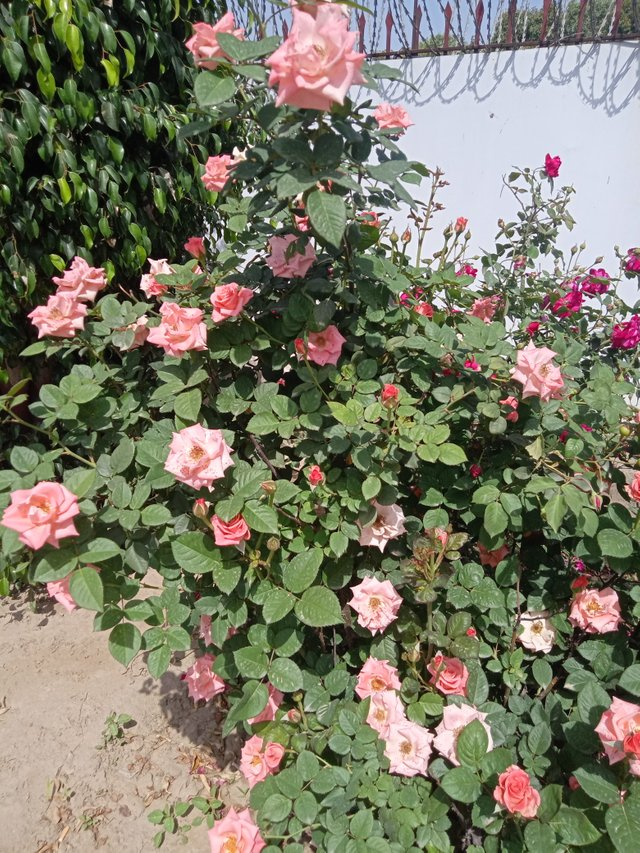 These are pink roses. They are planted in large numbers. These red and pink flowers are of two types. But what I am showing you is that they are pink flowers and one flower is very beautiful. It withers very quickly. Just two or three days later they are broken and sold in the bazaars. People are thrown on the graves in the graveyard. Their dirt is made and their members are taken out as roses. Also take and they can be used anyway and they are very useful as you want to show.
5.@dederanggayoni and her wonderful post about plants and flowers
https://steemit.com/hive-180821/@dederanggayoni/keindahan-tanaman-hias-keladi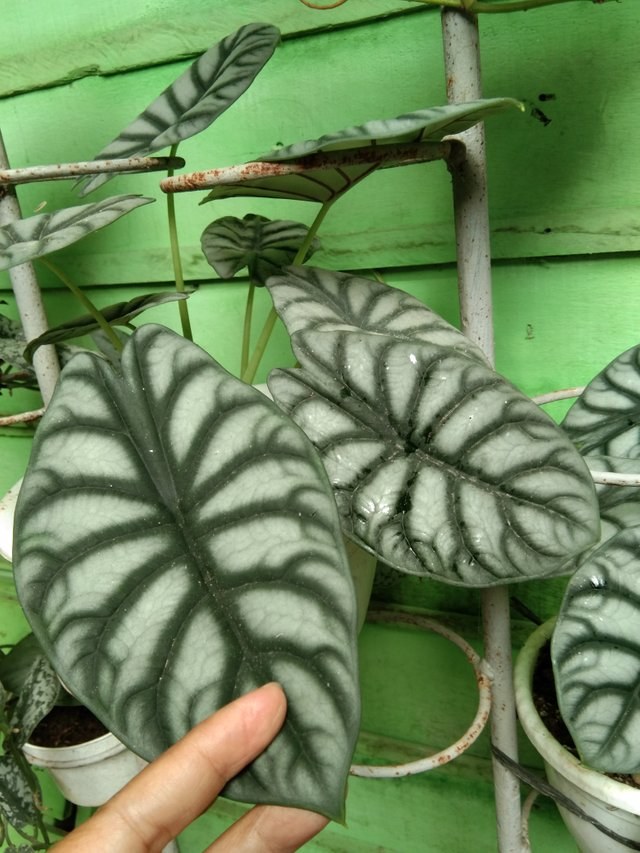 Keladi tengkorak
Keladi tengkorak ini berwarna hijau muda namun memiliki urat daun yang berwarna hijau tua. Helaian daunnya juga tebal sama seperti keladi black velvet.
I invite our dear curator @steemcurator01 to visit and support the posts of our members. They all joined the #club5050