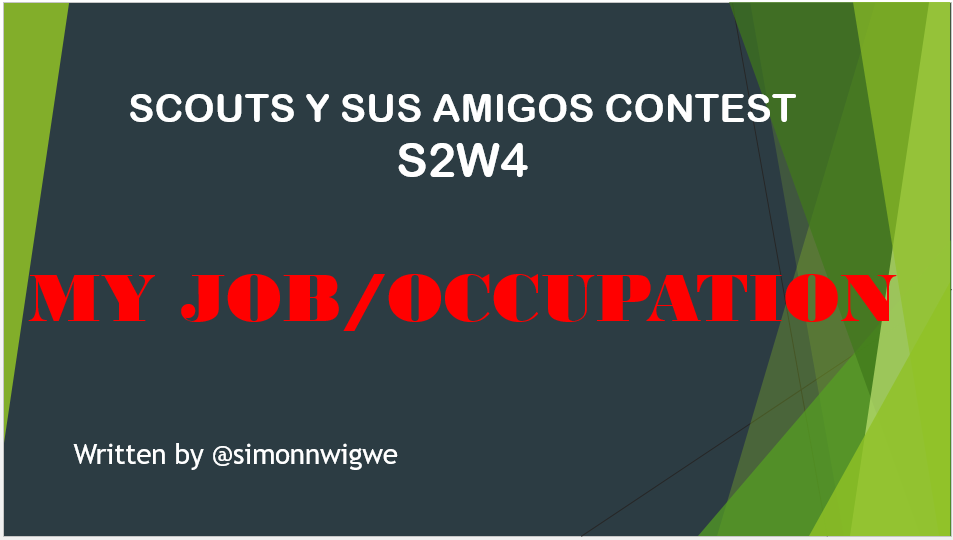 Hi guys
I welcome you all to the 4th week of season 2 in this engagement challenge contest. The journey started the first week of June and this week marks the end of this season's program. Today the contest centres on our job or occupation currently. I will be discussing my job via this blog.
When we talk about a job or an occupation that one does, we are referring to what the person does to earn a living. Most people to do are into one job or the other not so well that they love the job but because they have to do it just to earn a living. In my country today, there are no jobs hence any work someone sees, he immediately goes for it whether he has a passion for it or not.


My Current Job (Lecturing)


Recently, I graduated from the University and as it is in the custom and tradition of my country Nigeria, you are expected to attain a compulsory one-year service to the nation I.e National Youth Service Corps (NYSC). This is a service year where you will be transferred to a different state or region completely that is different from your state of origin and the state where you schooled.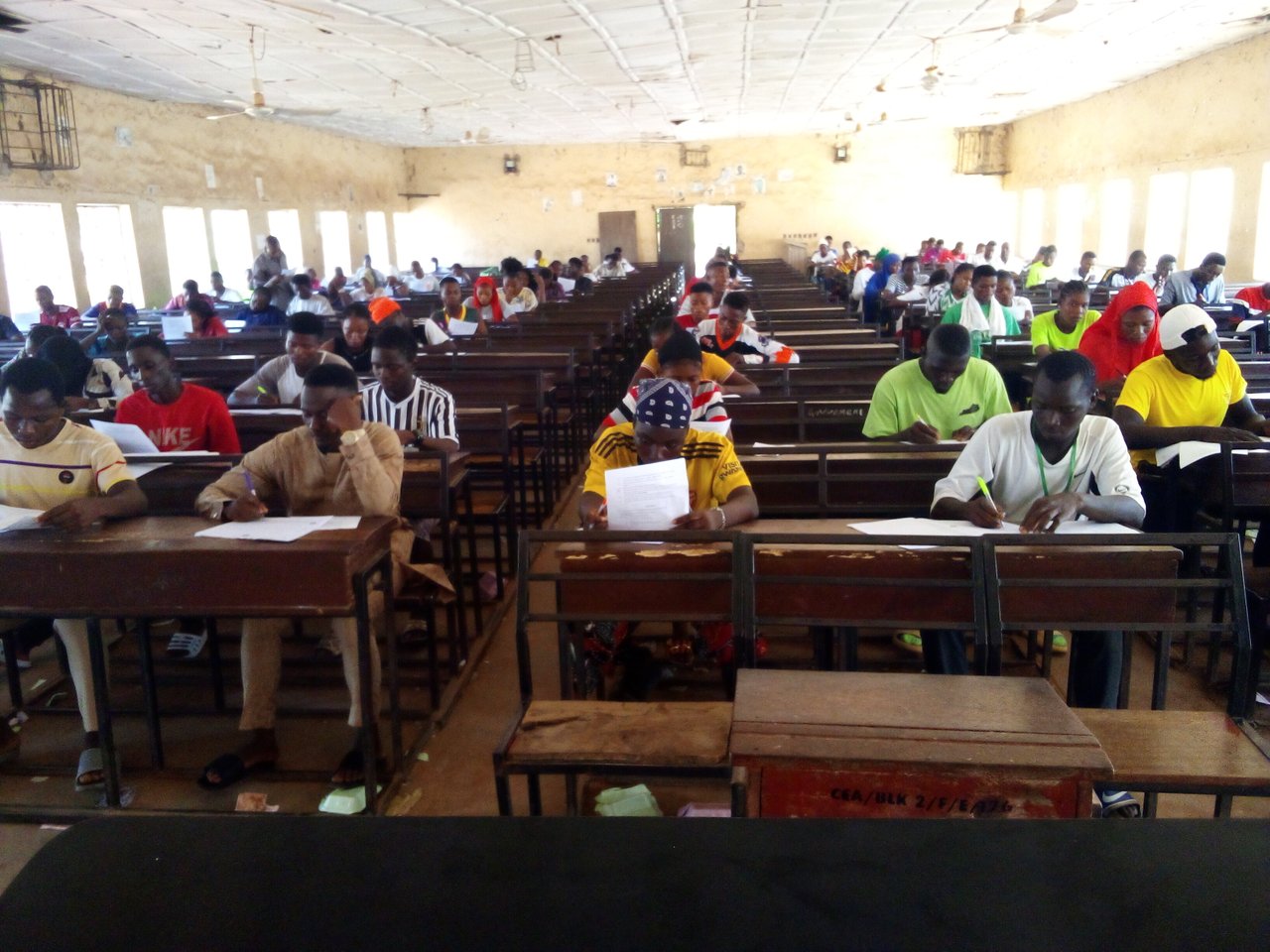 In class with my students
What3words location
Currently, I'm still undergoing this very service to the nation in a school called the college of education Akwanga here in Nasarawa state Nigeria. Serving in this school currently, I'm working as an assistant lecturer in the school. This is like a dream come through for me because I have always wanted to be a lecturer. So presently, I teach about 3 different levels because as an assistant lecturer my head of department gave me all his courses and then supervise me almost every time.
I'm been given a lot of workload by the head of the department because I told him my intention of becoming a lecturer and he promised to help me achieve my dream. He guides me through the process of lecturing and then gives me more workload so that I will meet up with the standard. Recently, there is a recruitment exercise that took place in my school and I have applied with the hope that I will get the job and fulfil my long-awaited desire.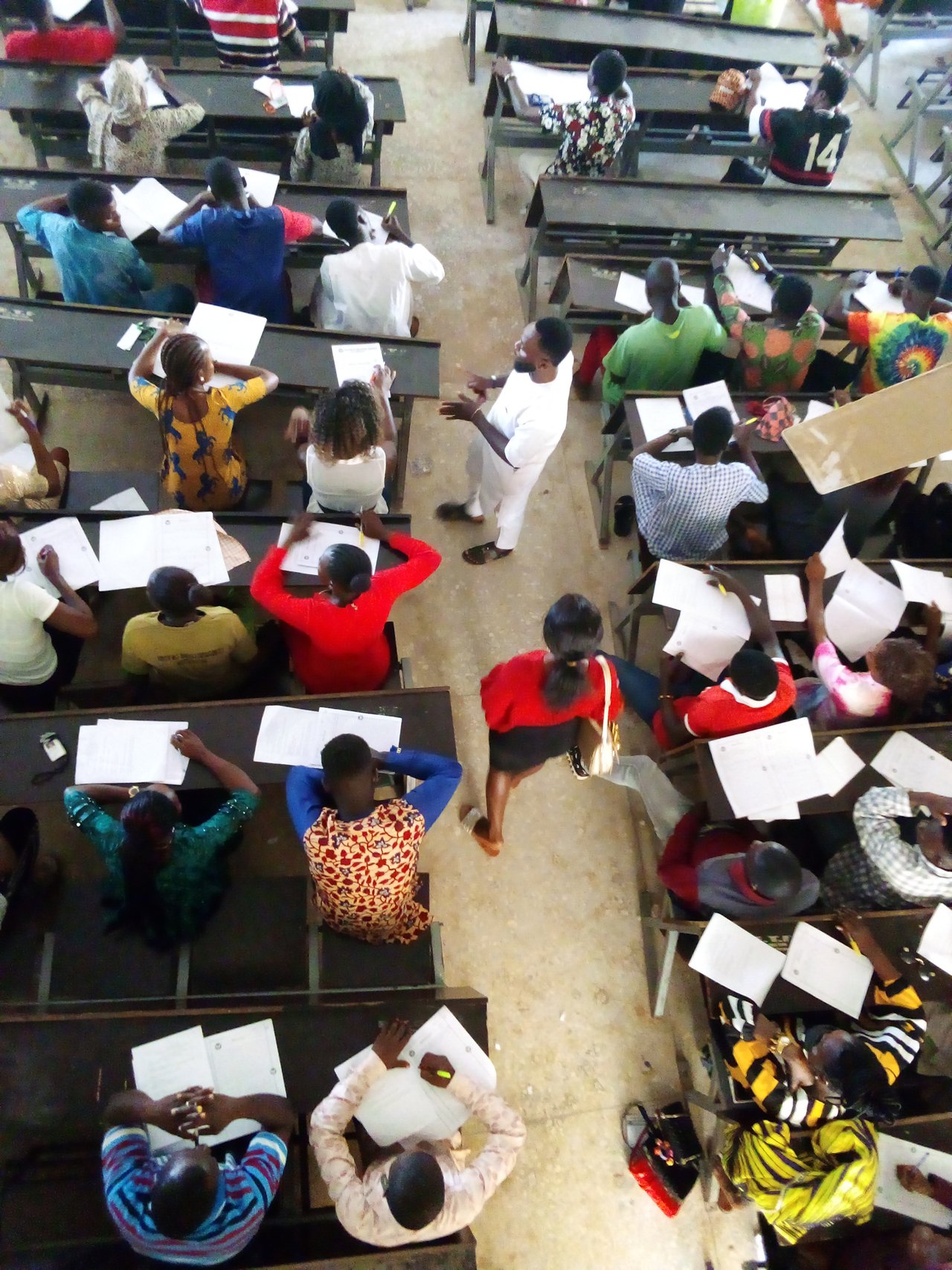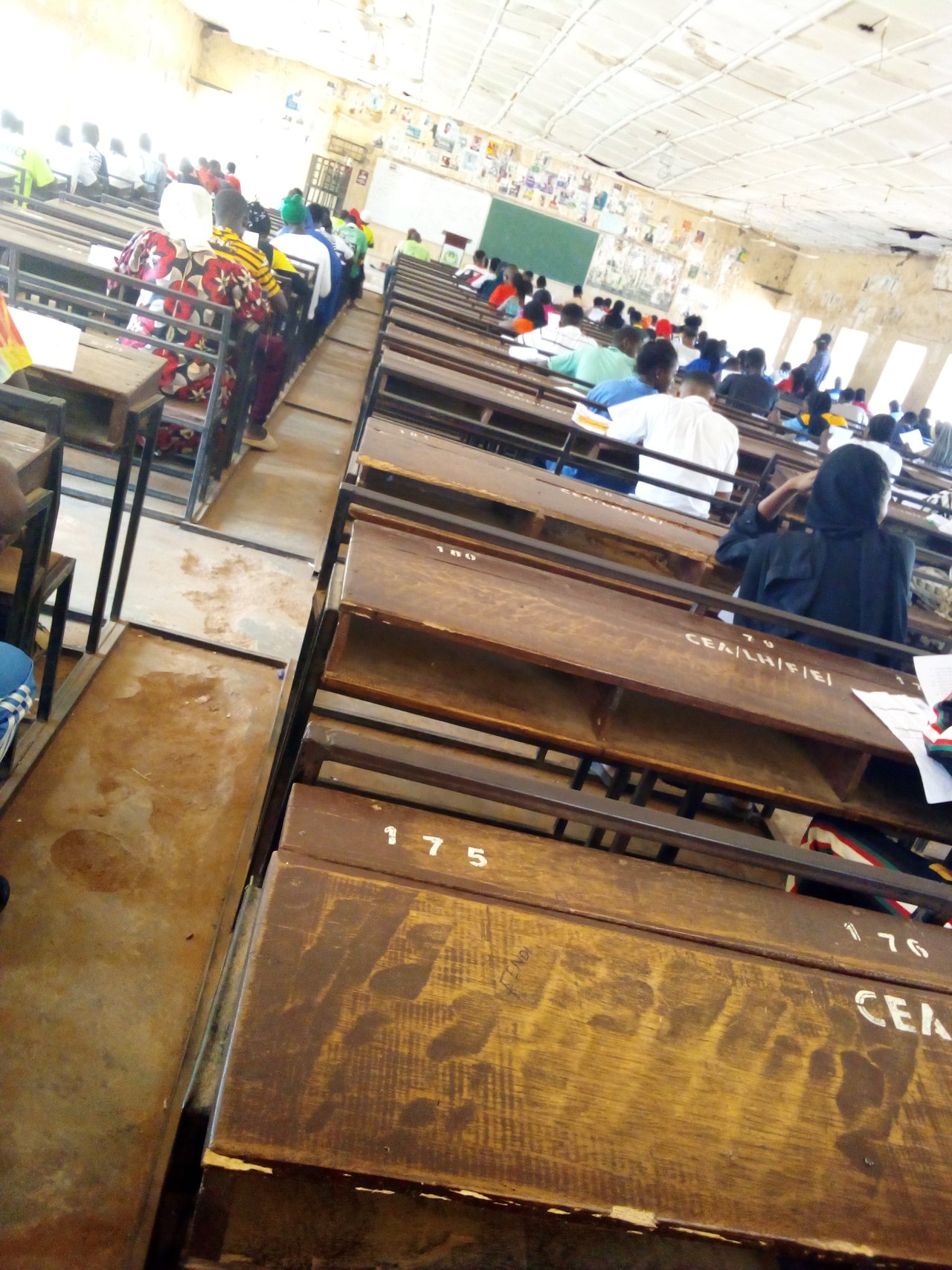 Supervising Exams
What3words location
Currently, I do have extra moral lessons for students on the campus and I have been given some appointments to work alongside the examination community to be more exposed to the happening in the educational sector. I'm also working with my HOD on computations of results and other ICT-related issues that every lecturer is supposed to know. I do hope that after my service year which will elapse a few months from now, I will be given an official appointment as an assistant lecturer in the school.


Why I want to be a lecturer


Since I was a kid, I have always admired the lecturing job. I remember growing up in the University environment because my uncle as of then was also a lecturer. You will never see him being idle he is always reading or attending to issues that people brought. Seeing him always on the desk reading and making research gave me the zeal and courage to start reading at a very tender age.
I go with him sometimes to the class and I sit and watch his lecture. He is a very unique teacher because after the class you will always hear people rendering praise upon praise to him. Most times, students come with a gift and others come with challenges both financially and mentally. My uncle never asked me about the job I will love to do instead he told me that for any job I want to do I should ensure that the job gives me joy while doing it.
I see a lot of excitement in him whenever he helps anyone or whenever he solves any problems for anybody. People come always to the house because they will always find solutions to their problems. My uncle was not just a teacher he is also a counsellor and that alone motivated me to fall in love with the lecturing job I'm so happy that today I am working as an assistant lecturer.
I never understood the joy of teaching until when I got to secondary school and because I stood out among my equals, I was always topping the class hence my house is always filled up with my friend who comes always for tutorials. I feel very excited anytime I teach and friends in question understand my teachings. This went on till my undergraduate days at the university. I also hold tutorials and time I teach my friends to tend to understand even better than the way the lecturer taught the topic.
With this, I knew I will be a good teacher and since I have a passion for teaching too that made me always want to deliver the little I have. There is always this fulfilment I get any time I'm able to educate people via my teaching. I feel very relieved because knowledge has been passed which will in turn be passed to others. So I want to be a lecturer because that is the job that gives me fulfilment. Presently, I have been given the privilege but I want a more permanent job as a full-time lecturer.


Conclusion


Always love what you do as a job and don't go into doing any job that does not give satisfaction because of the money involved. I love lecturing and before this time I have worked as a volunteer staff in the secondary school I graduate from before going to the youth service program. Teaching has always been my passion and desire and I teach not because of the money but because I find fulfilment in it.
I invite;
@goodybest
@alee75
@luimer79
@ebuahsang1
Best regards;
@simonnwigwe