Greetings Felines and Hoomans of Steemlandia!
We've made it to the weekend once again... and that means CATURDAY, my favorite day of the week!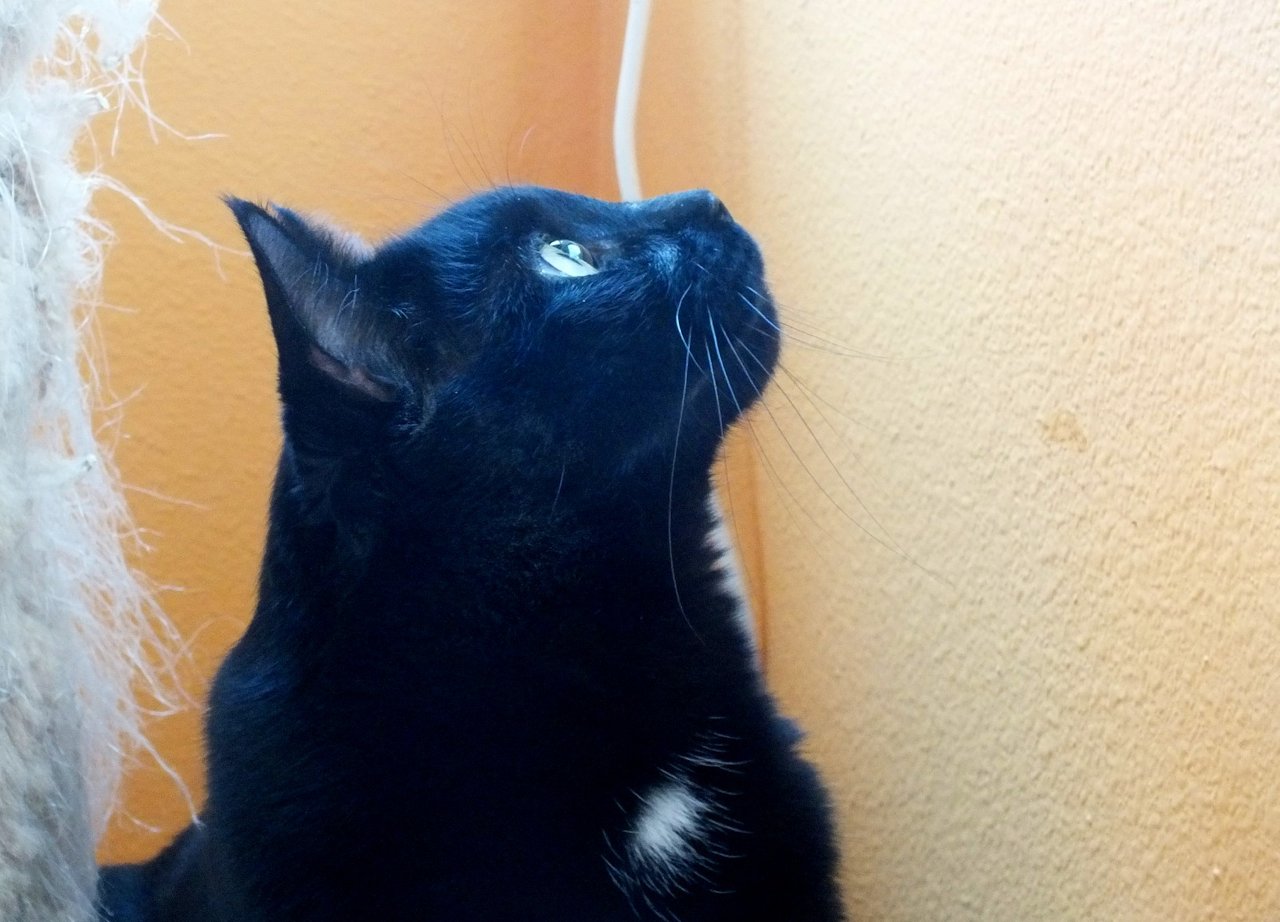 Is that a bird, up there?
We've got another nice sunny day around here, but it is very cold as well, so I'm enjoying the sun in one of my favorite indoor spots... out of the wind and cold!
Earlier, I was playing with the Dad-Hooman on the stairs, which is one of my favorite play-spots.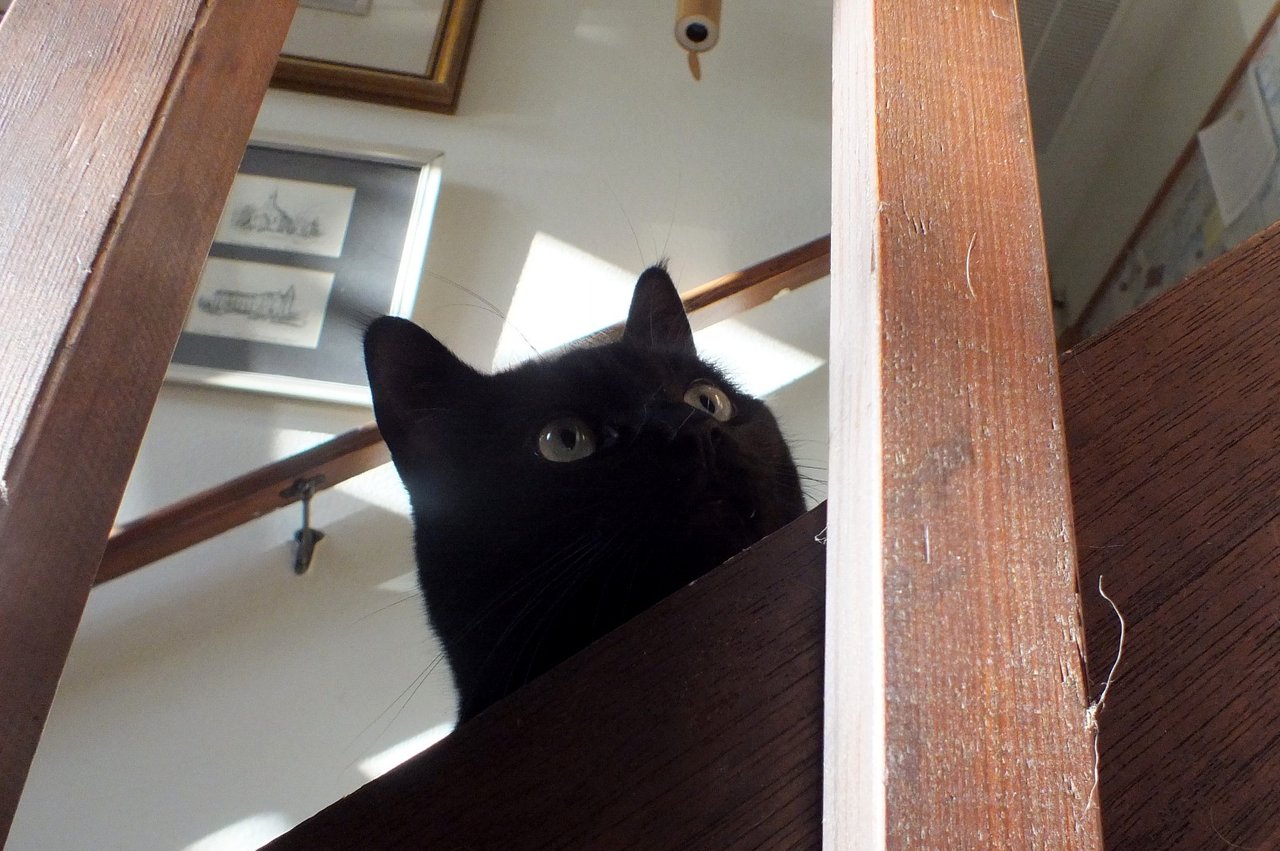 Create YOUR OWN Content!
With the price of Steem in the rise again, we are sadly also seeing a rise in the incidence of plagiarism, which is really sad. Even here in my own favorite Fur-friends Community there has been a major problem.
I wish people would just stick to creating their own content because using other people's is basically STEALING! Don't be a THIEF!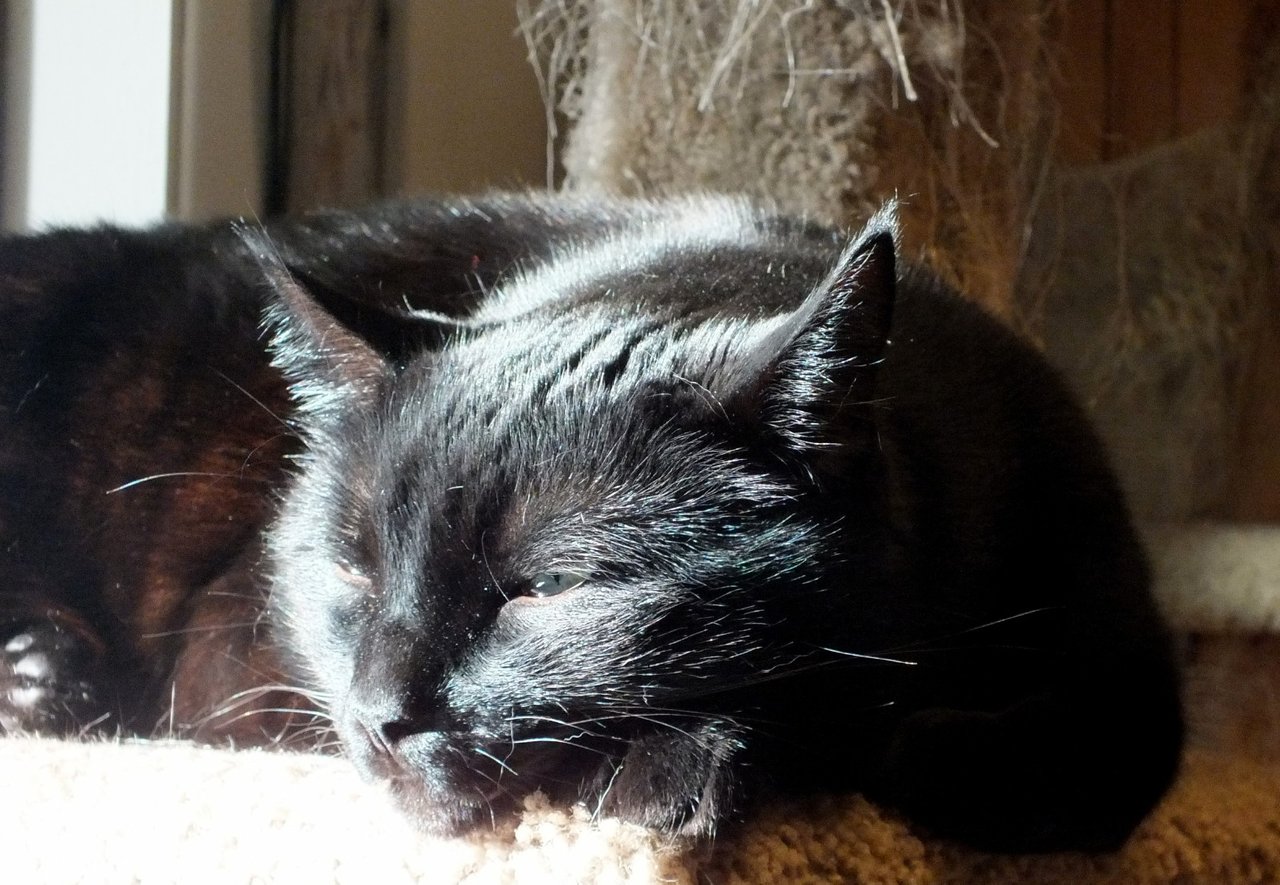 Back to enjoying the sun!
Thankfully, there are many community moderators as well as the folks behind the "Booming" and "Steemcurator" accounts now paying more attention to this problem.
It needs to be stamped out because there will undoubtedly be more activity with the price rising... and we need to — as a community — show that plagiarism is NOT OK!
Thanks for stopping by, and I hope you've all had a great Caturday!
=^..^=
X-049/348 2021-04-10