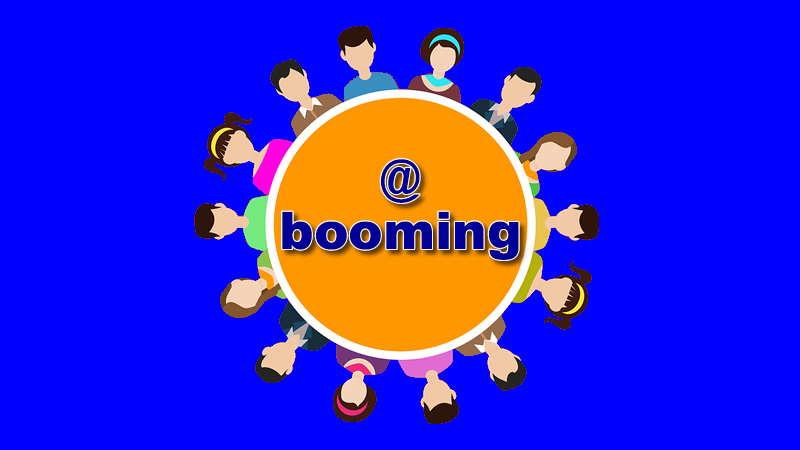 Introduction
Just as most of you already know, fur-friends got approved yesterday as a community to receive support from the @booming accounts. For those that do not know, @steemitblog announced a support for communities to get votes from the @booming accounts for posts made in their community. The admin of each community approved for booming support will submit 5 links of posts published in that community to booming for votes. The arrangement is to assist the @steemcurator01 and other accounts used by the Steemit team to vote more posts. You can read more about the community support here.
We are very happy with this support as it will go a long way to assist us reward posts made in our community.

How to get votes from booming through our community
The rules are not difficult and its meant to maximize the use of this support program to reward quality content. So according to this post, here are things you need to keep in mind:
1. If your post has already received a vote from any of the Steemcurator accounts such as @steemcurator01, it is not eligible for a booming vote.
2. The post most be of quality. A little more on this later.
3. You can only receive 2 votes per week so that others can have the opportunity to benefit too.
4. Your post must be published in our community.
5. You must use steemexclusive as one of your tags
As a community, we will add the following to the above guidelines..
1. Make quality Content: A great or quality content includes many things. For example, your content should not be too short (At least 300 characters and above is recommended). Also make sure to format your posts with justified alignment. Write in paragraphs and use headings, bold and other formatting to style your work. Be detailed. these are things that contributes to a great content.
2. Age of post: We generally recommend that you allow your posts to stay for at least 2 days. This would be enough time for it to possibly get votes from any of the Steem curator accounts. After 2 days and there is no vote, you can then submit them to us.

How to submit your posts to us for votes
We have created a Channel called Booming support within our server on discord. This is where you will drop your links. We will check the post and make sure it has adhered to the rules before submitting them.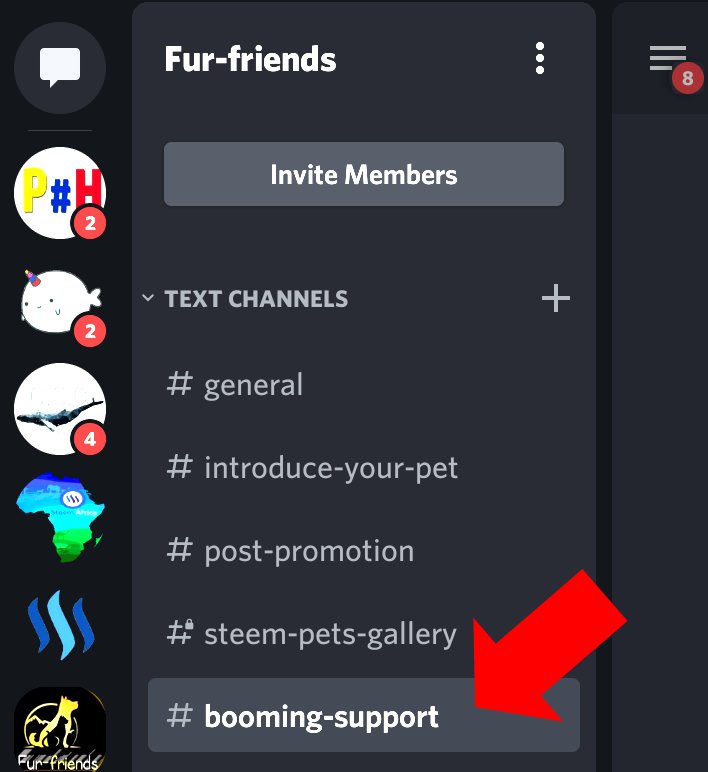 Very Important


Fur-friends is a new community and we are making great effort to build it. We need your support as much as you need ours. Therefore, we want to add this: before you drop your link in booming-support, please open a link already dropped and comment on it meaningfully. This will encourage engagement within the community. Engagement is a crucial element of growth. So we plead that you help us in this way. Once you comment, please live a message like this: Replied @focusnow. Then you drop your link. We count on you to support us in this way. Thank you so much in advance for complying.
If you have not yet joined us, you can do so through these links below:

Conclusion
We are really grateful to the Steemit team for this wonderful community support arrangement. We are eager to utilize it and build our community up. To you our valued member, thank you for all you have done for us. Together, we can achieve greater heights.
Note: All pet Posts in the fur-friends community should include the tag fur-friends for easy identification
cc to our members:
@ngoenyi, @iamlynxie
@focusnow, @josepha
@izzyvi, @simonnwigwe
@leyxi209, @itssspearl
@rosanita, @samhh
@cryptocheta, @meymeyshops
@ceendy20, @ledcerv
@lusequera, @osongsteemit1987
@fluzzy, @johnkuzzy
@solar-start, @davchi
cc: @steemcurator01, @steemcurator02, @stephenkendal

Useful Links
1. About Fur-friends Community
2. Introduce your Pet to Fur-friends
3. Pets Gallery
4. What to write about
5. Our Contest for this Week
Written by:
@focusnow
For:
@fur-friends



Subscribe:::Discord.
:::Whatsapp :::join trail