Hello Everyone!😀 😃
How are you all? Hope so you are well. 😉I am abidasharif and this is the lecture 3rd of Adobe Photoshop. Today we will learn about Clone Stamp Tool . Actually, the meaning of Clone is to create a copy or duplicate of something. Sometimes we want to remove some unwanted images in an image or clone the image. So, In this case, we use the clone Stamp tool.
Let's see how can we use this tool!😎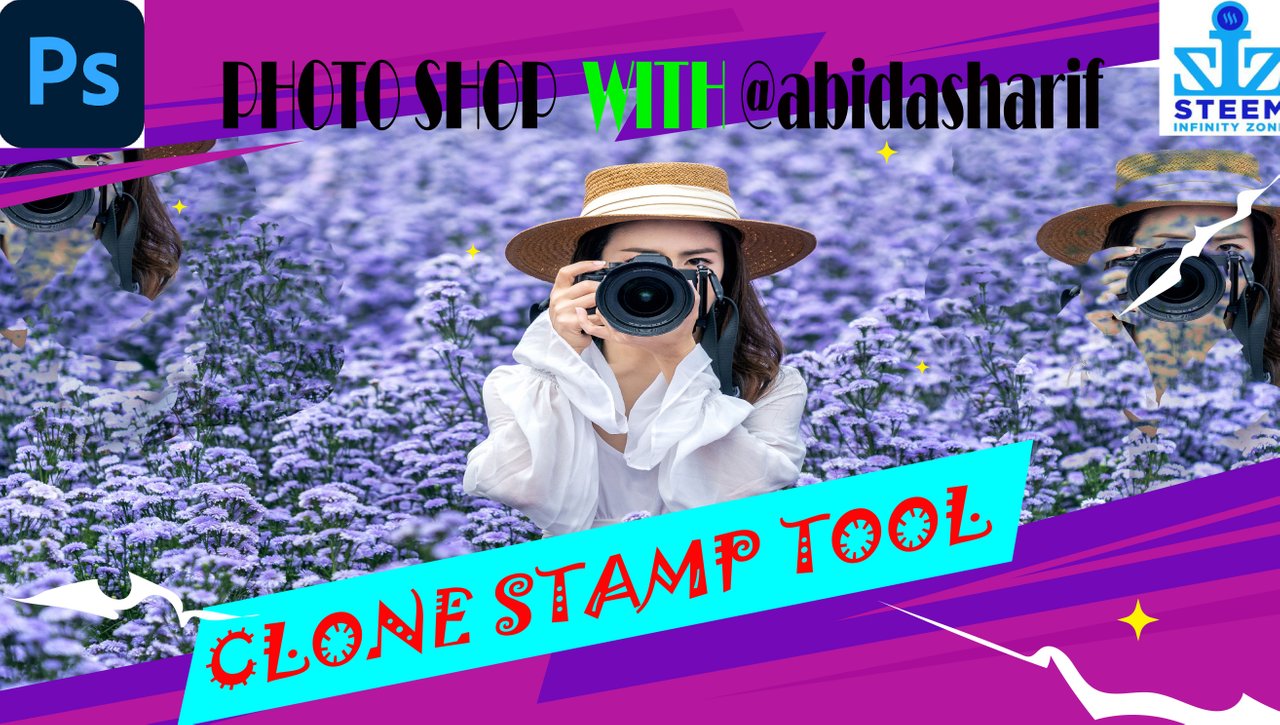 Open Photoshop and insert an image. Then select Clone Stamp Tool from the toolbar and Press Alt+Left Click on your desired object and place it anywhere you want like this horse 👇, create a duplicate of the horse.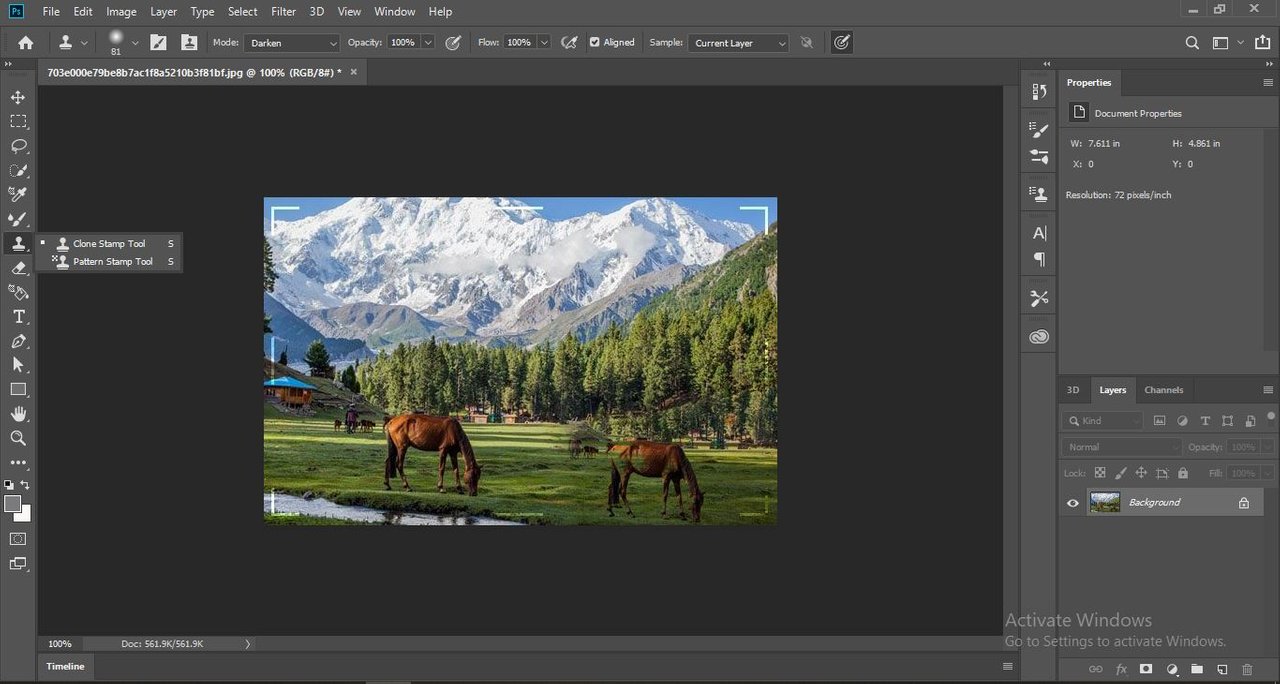 Create a new layer of the selected image and remove the unwanted area of your duplicated object.

Use more options of clone stamp tool, click on window tab and select clone source, a pop-up menu will appear with more options.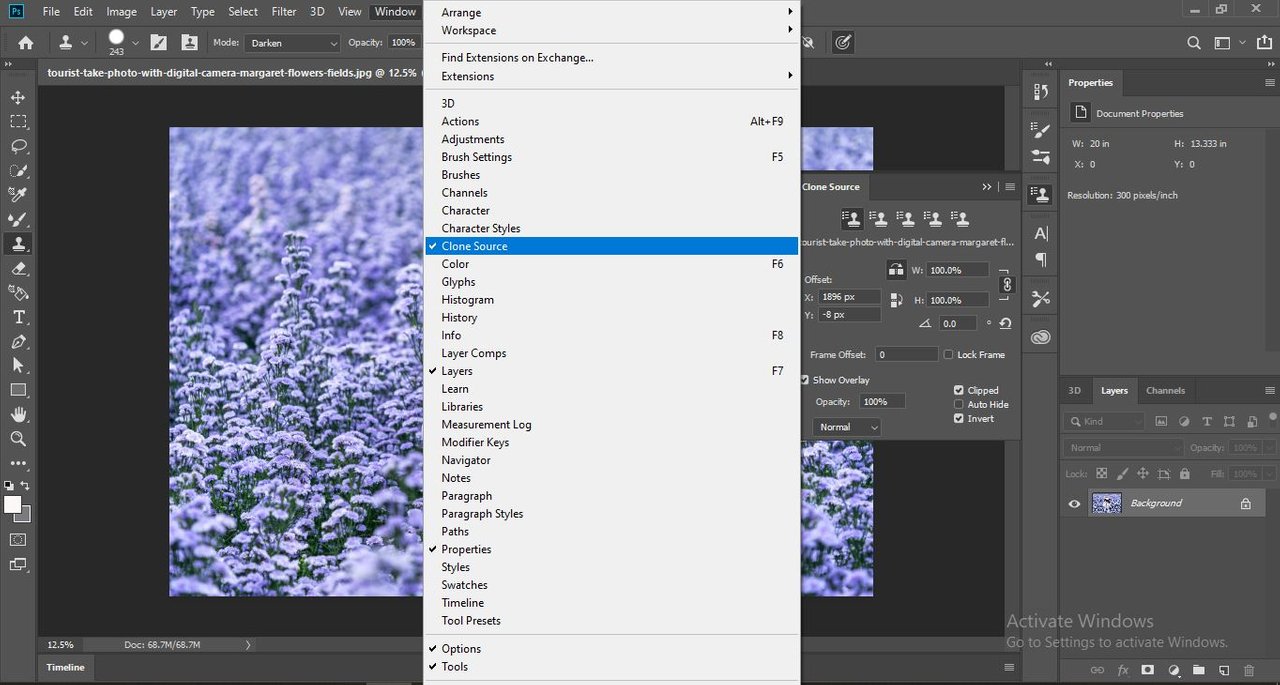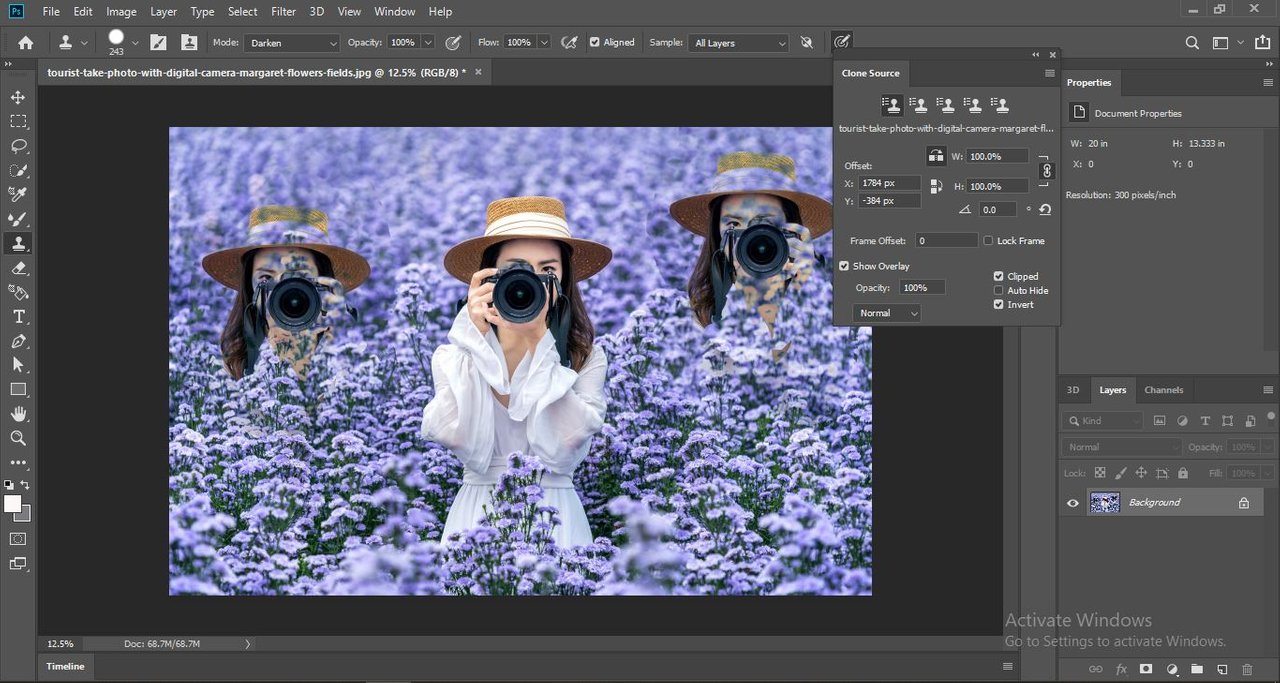 If you want to remove some parts of your image you can use the clone stamp tool and press Alt+ left click on the background of your image and drag on your image. like this girl 👇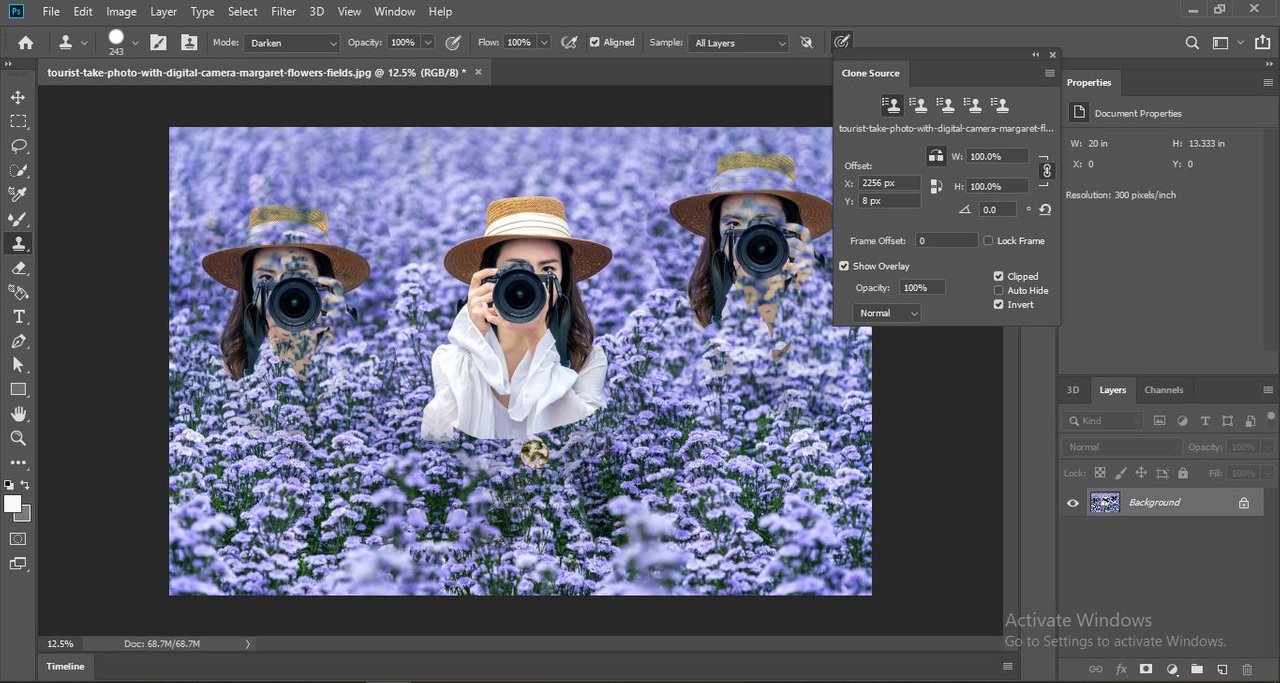 So, I hope you liked this Clone Stamp Tool and learned as well from this👆 tutorial. If you like this tool then don't waste your time and start practicing on this amazing tool.
See you soon with the next exciting tutorial!
Happy Learning!