Hello Everyone! 😊
Welcome to another and the last tutorial of the Adobe Photoshop series, In today's tutorial we see how to create an awesome Exposure Effect image using Photoshop. Exposure effects give an amazing look to your image.
So let's get do it!👍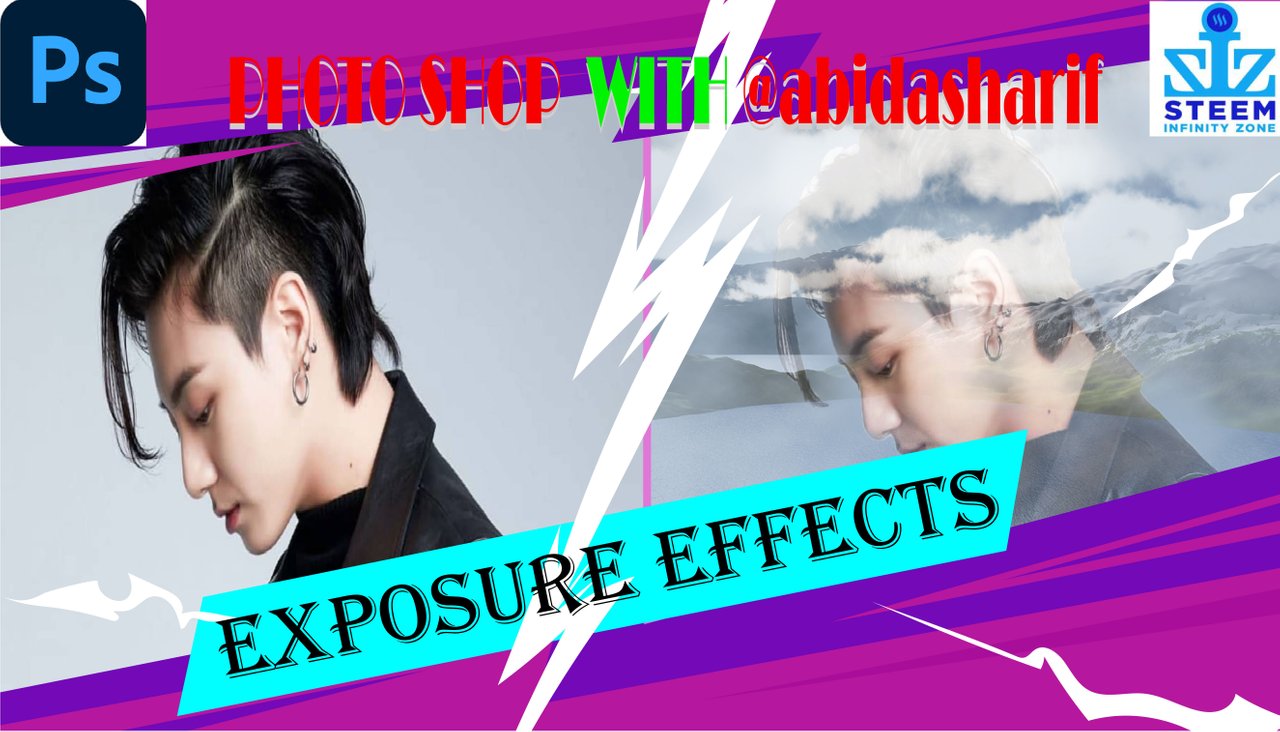 First, Open Photoshop then insert your desired image, ( I am choosing in BTS one 😉), Select Quick Selection Tool to select your image for effects then create a new Layer of the selected layer.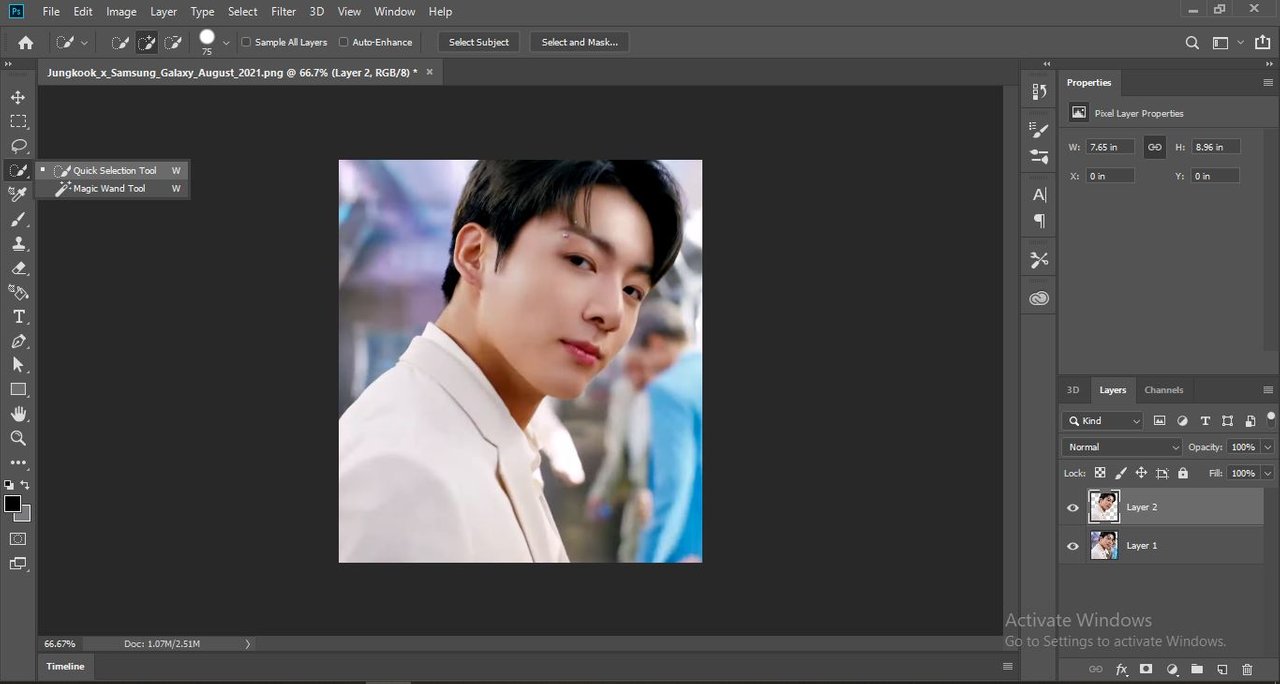 Delete the previous layer, then select the solid color from the solid color option, Put the image layer above the solid color layer.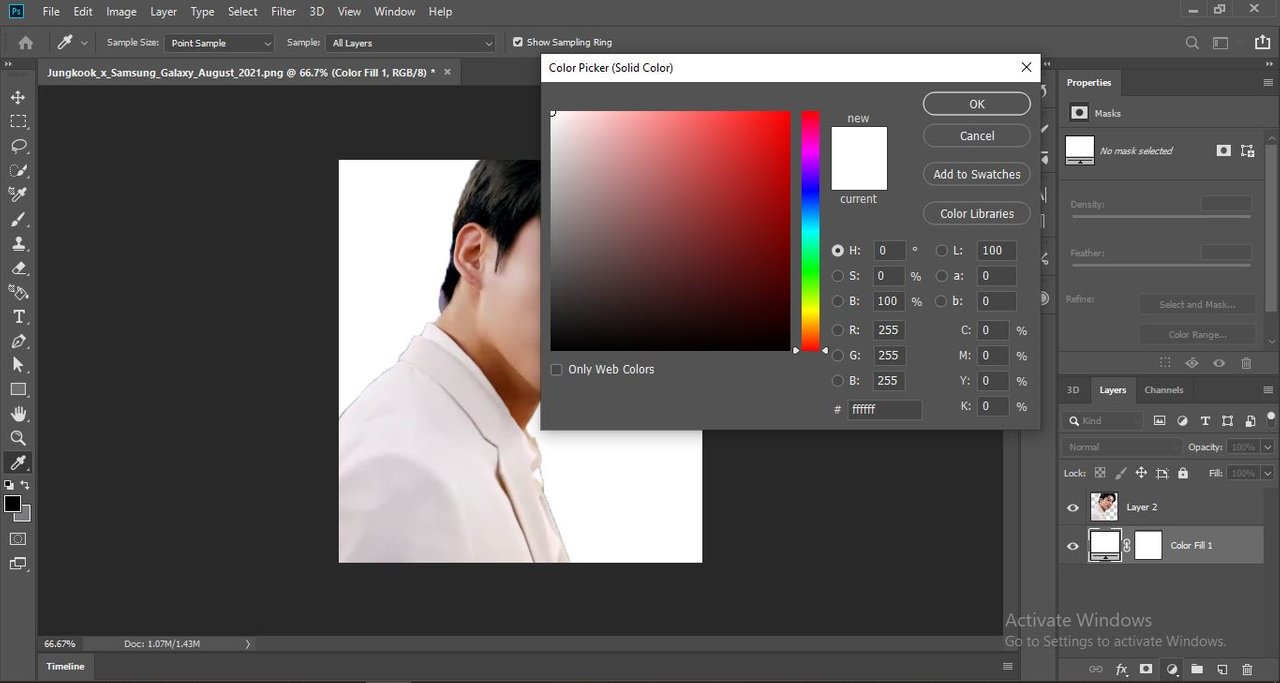 Press Ctrl+Shift+U to desaturate your image. Insert the effects image from your PC and change its opacity to 50%, in this way you can see where you want to replace it before start working on it, you can Flip Horizontal OR Verticle as well by left click on the image then change back its opacity to 100%.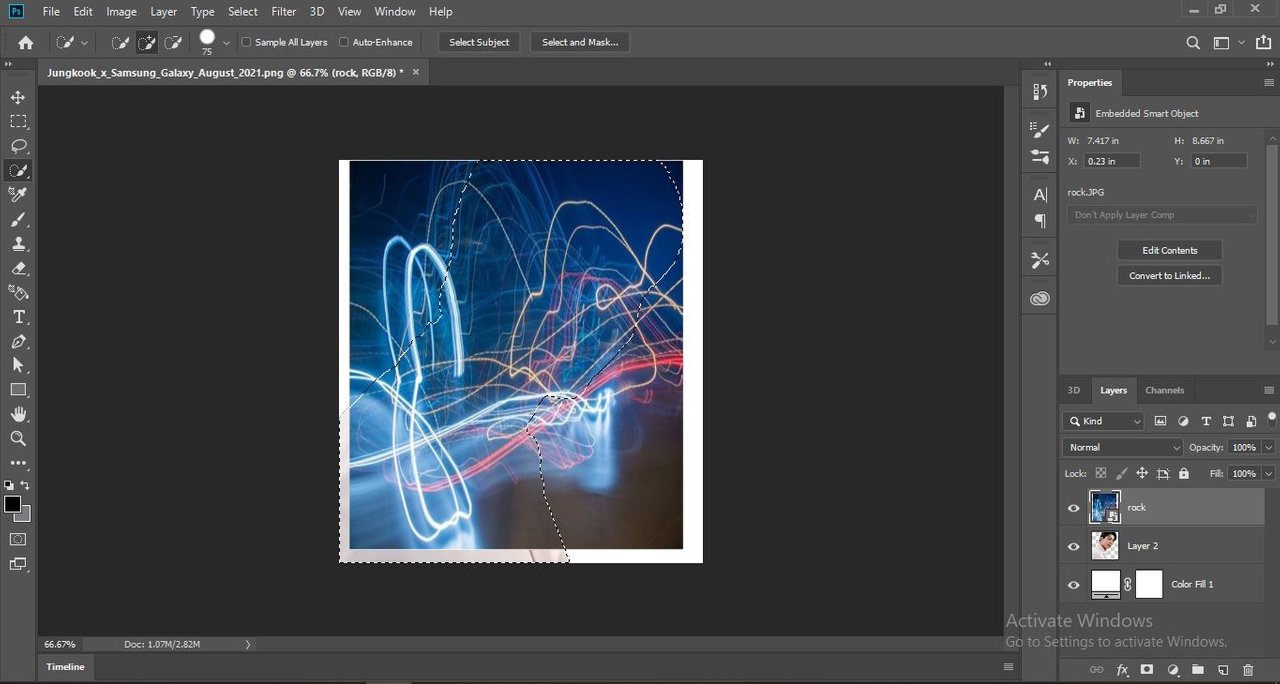 Press Ctrl+ Left click to load the selection of the model layer, now select the effect image layer, then click on the layer mask icon, this will create a silhouette of the model. Now make a copy of the model layer by pressing Alt and putting it on the top and changing its blending mode to lighten. Now you can see its cool effect.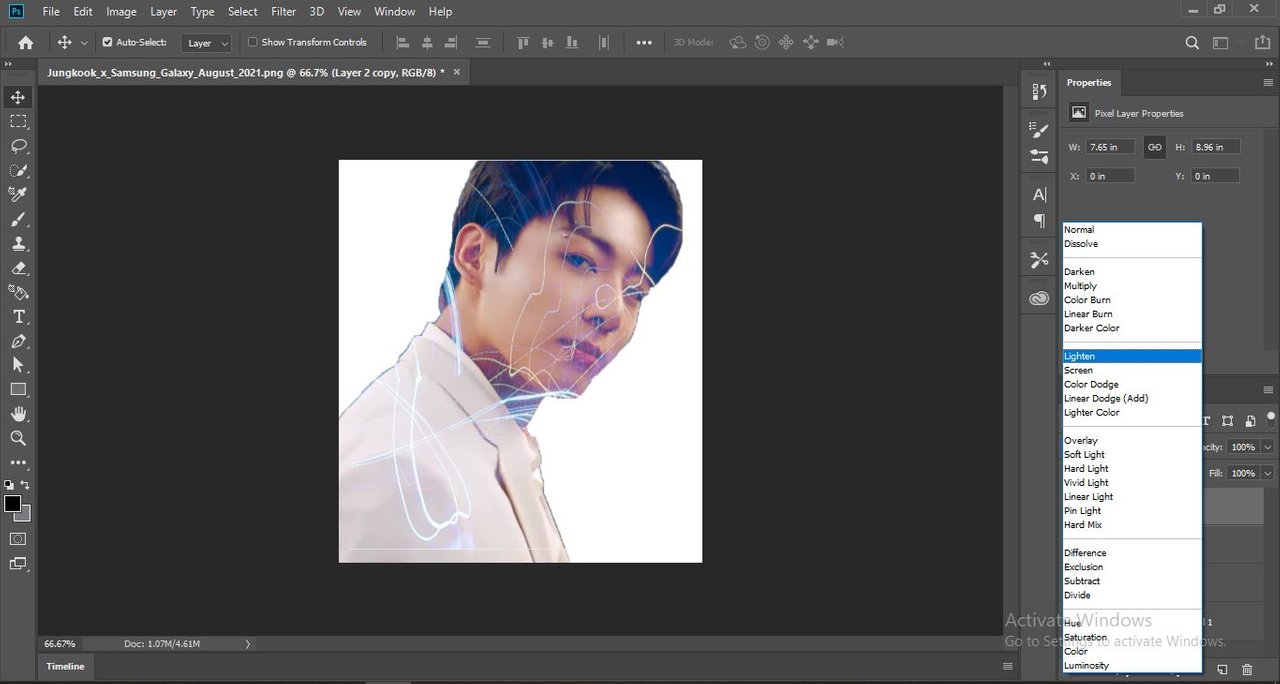 Select the effect image layer, start deleting to reveal the face of the model by using the brush Tool. Now select the BG layer (solid color layer) to change its background color.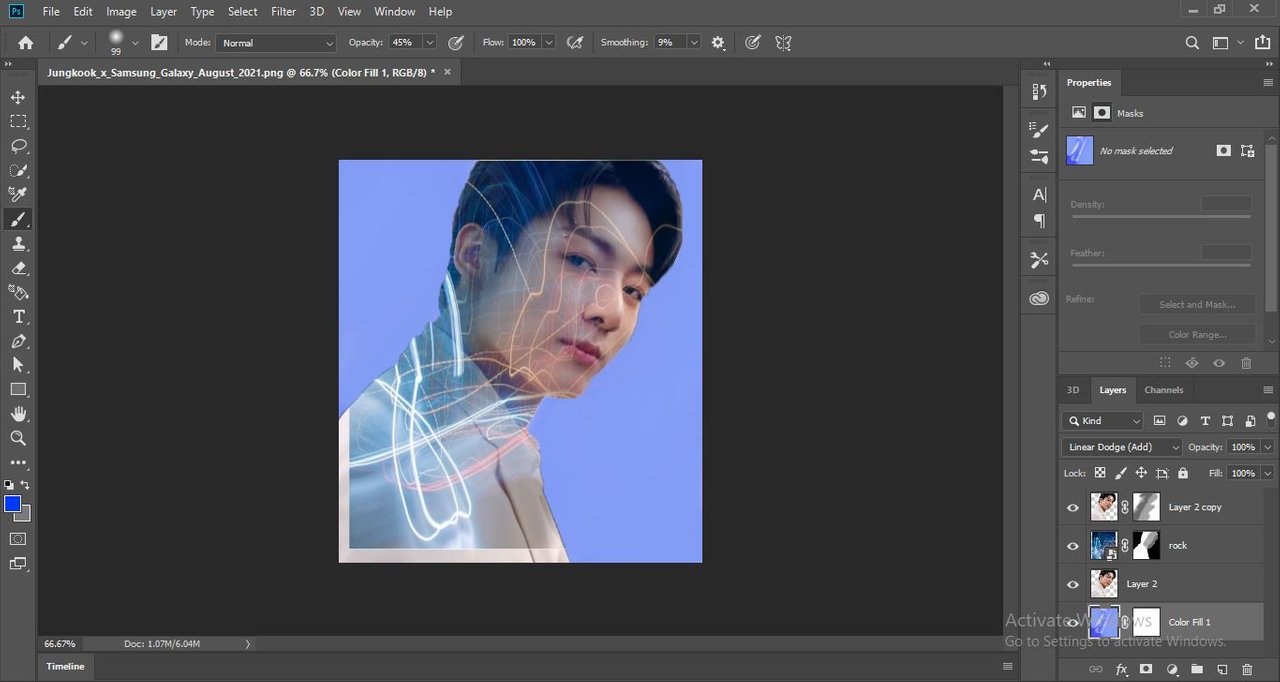 I'll show you one more exposure effect with these steps. Take a look below!👇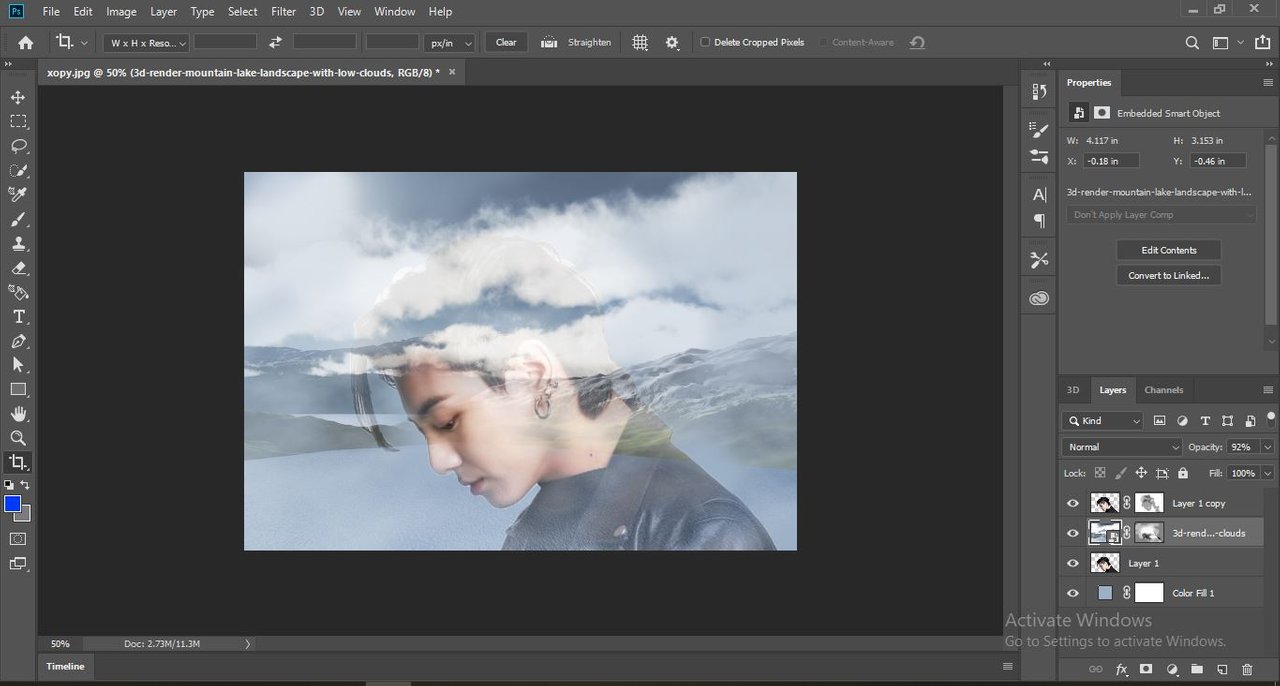 That's great its looks awesome! 🤓
So I hope that you enjoyed and liked this tutorial and it was a little bit helpful for you, Don't forget to practice and explore this software by yourself to enhance your expertise in it.😉
Thanks for visiting my tutorial, we will meet soon with the next another exciting tutorial!👍😊
Good Luck and have a great day ahead! 👍🤗
Happy Learning!😍