Hello steemians!😊
Hope you all are doing well, I am @abidasharif and today am going to teach you about one more interesting tool of adobe illustrator and that is Pathfinder . This tool is very helpful for you to design complex shapes in a very simple way.
So let's see how can we make icons as well using PathFinder.😉 👍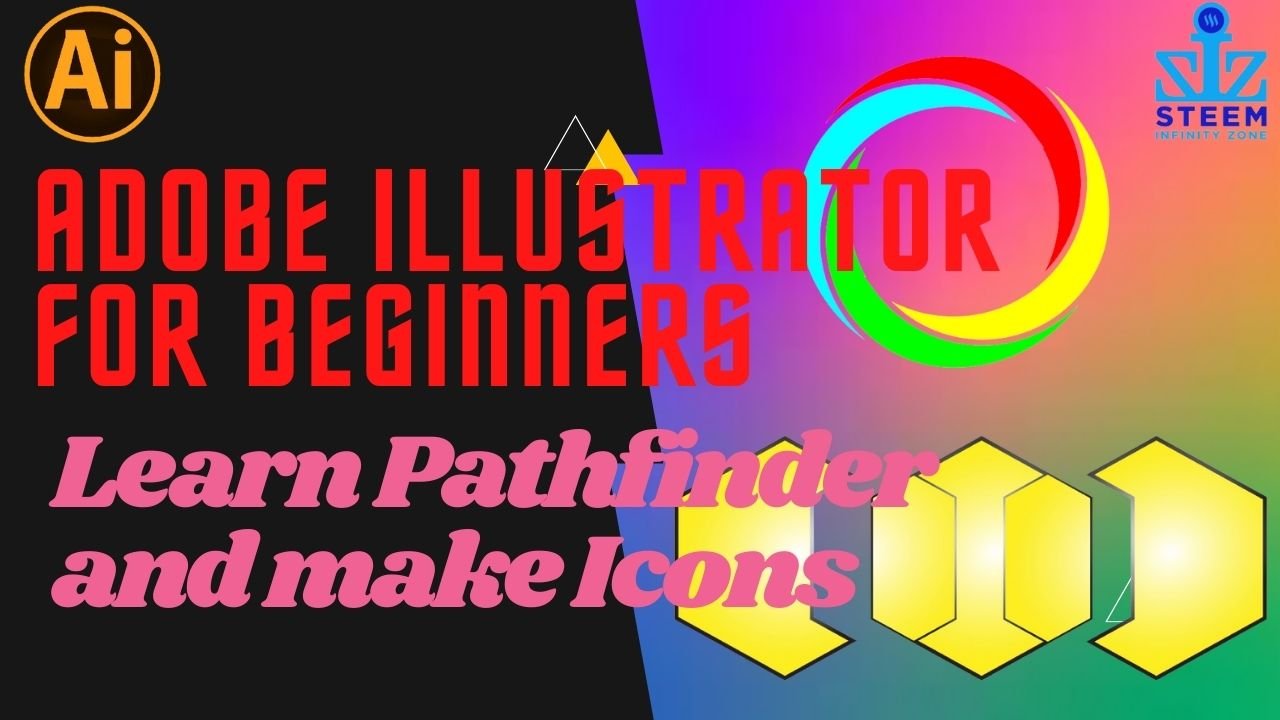 So first let me show you where it will come from, In the windows menu down below, you will see the pathfinder option, click on it, menu box of pathfinder will appear.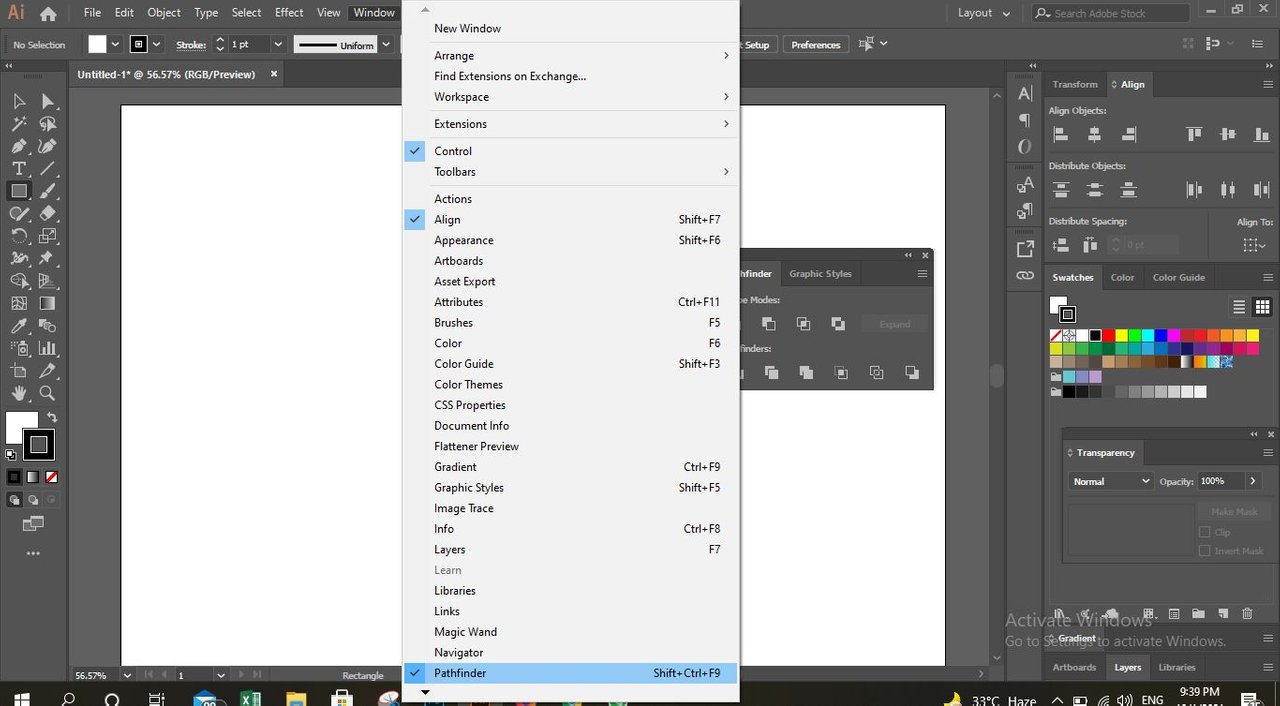 Let's see its options one by one, first make an ellipse shape using a shape tool like I have two circles and i will select both together and click on the united option from the pathfinder menu and it will merge both circles. for example, I will make an icon using this united option.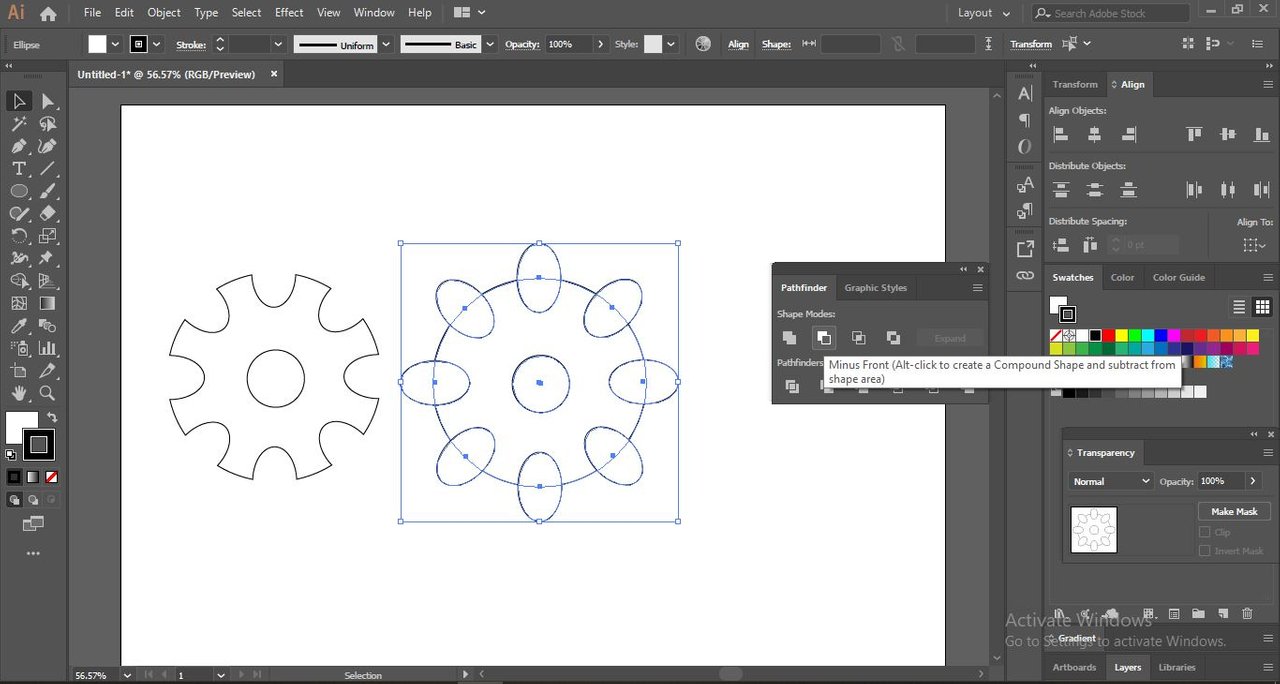 Now what's the purpose of the second option, It will minus the front object from the back one like you make two circles and after select both circles see it will minus the front one.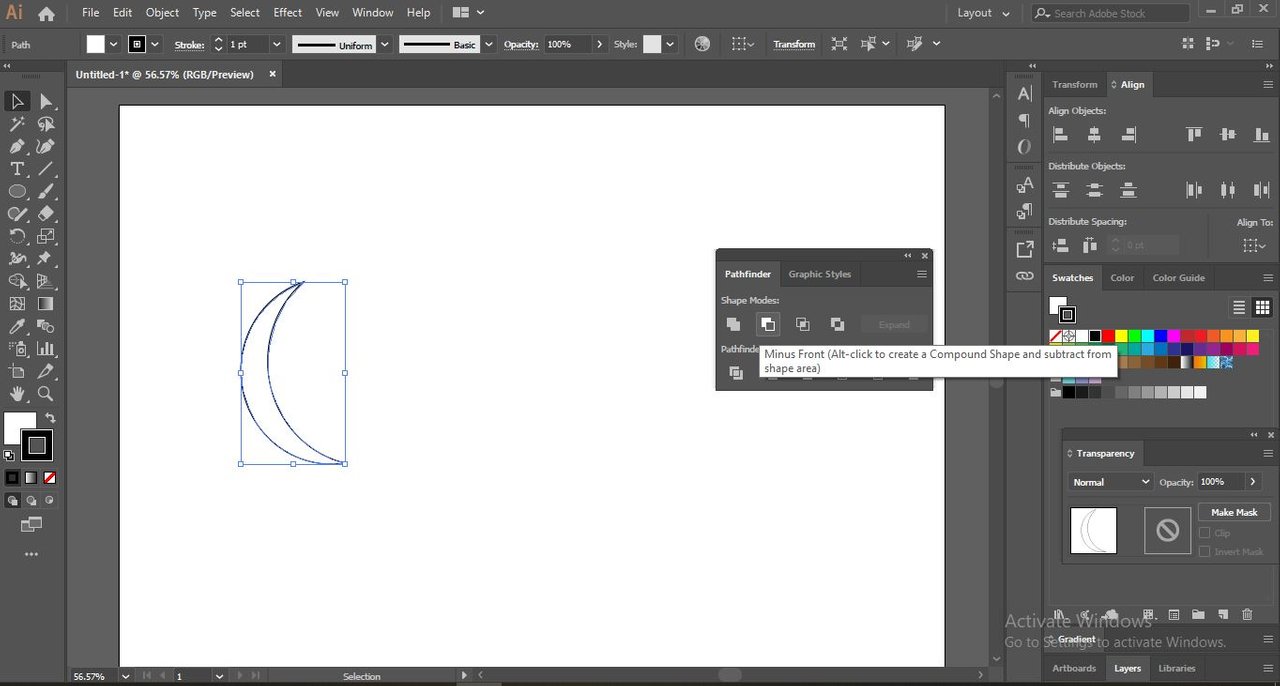 Lets see 3rd option with same making two circles and intersect each other with 3rd intersect option.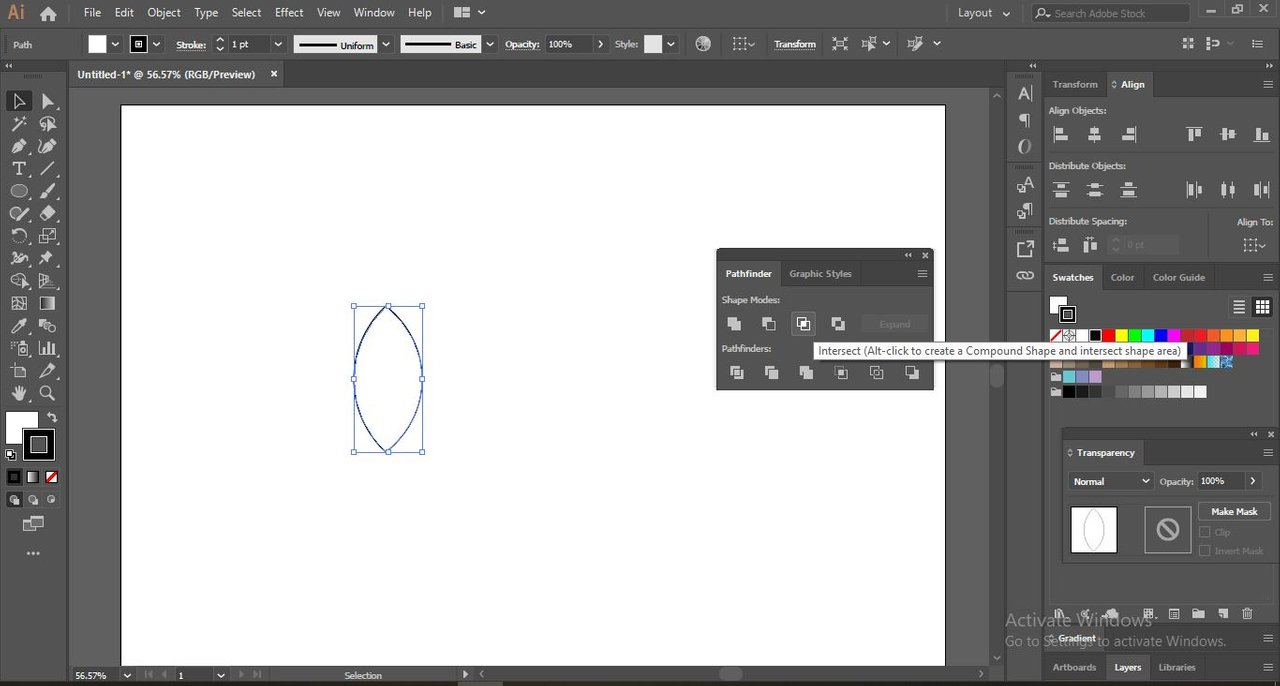 These are the above options of pathfinder, now look at the below options whose functionality are the same as above like using Divide option lets make an icon with the help of polygon tool.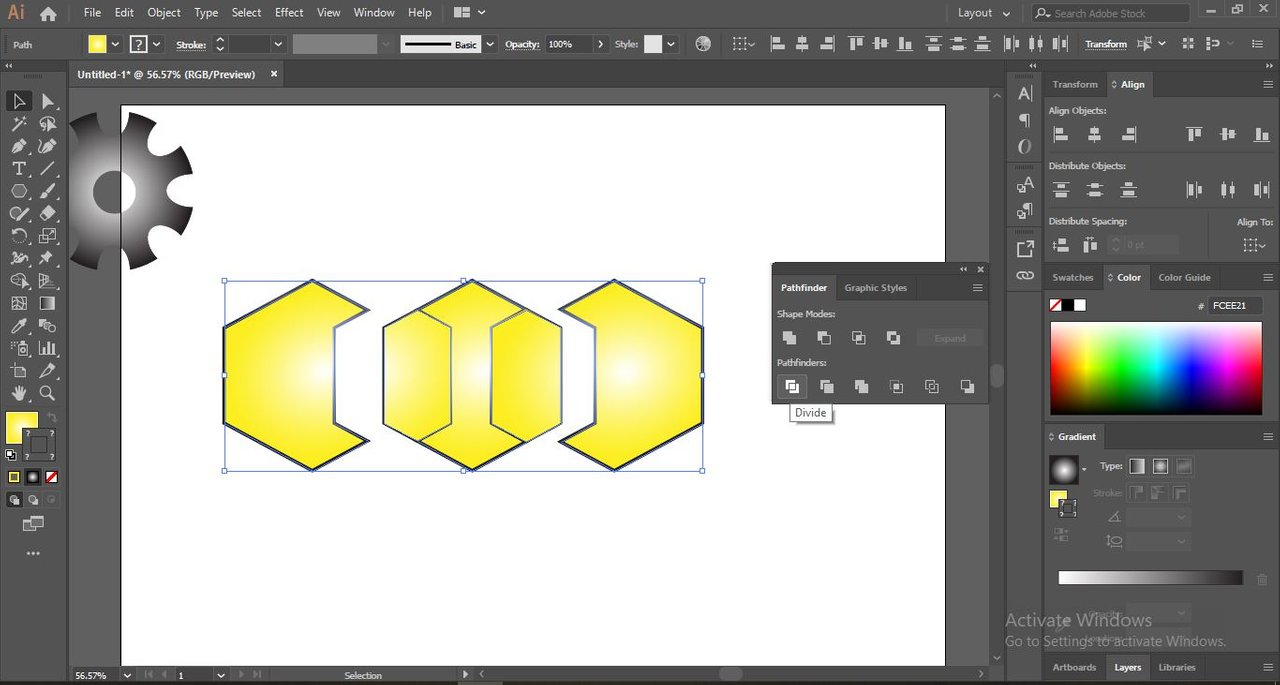 Now with the help of circles, make another icon using Merge Option .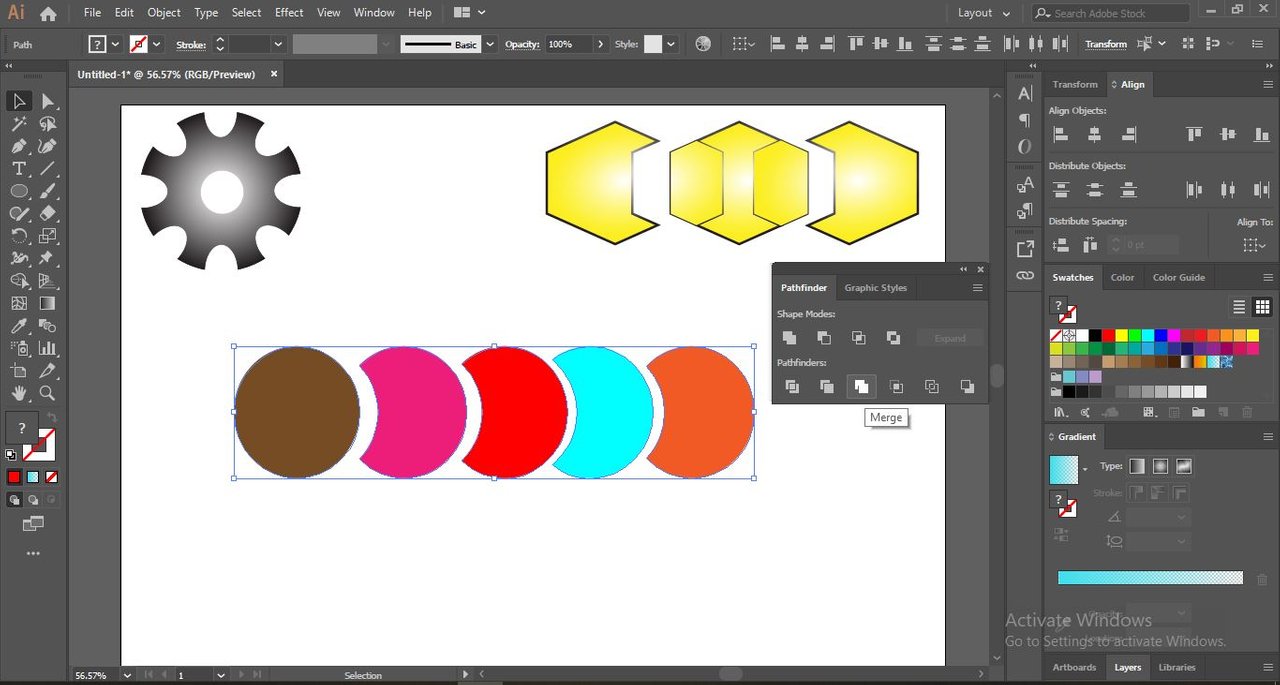 Make more icons with the help of different shapes and using pathfinders.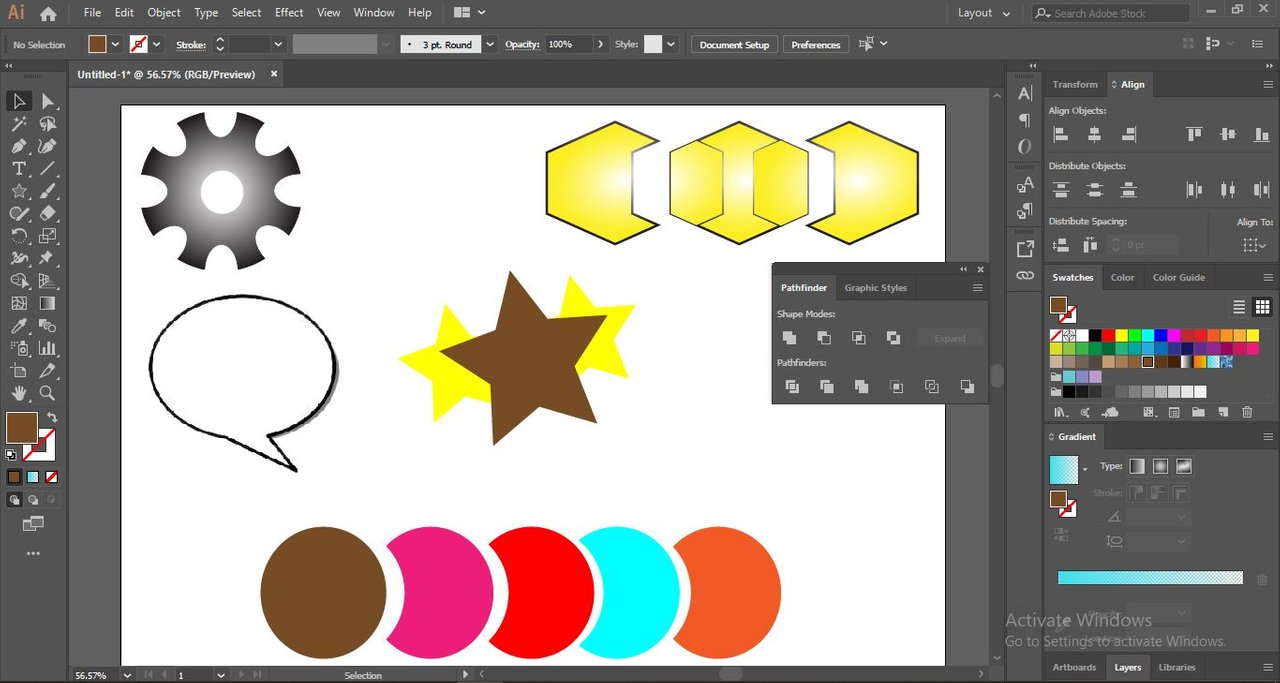 Lets make a very interesting tool with the help of circles. Make circles one over one from the small distance then select the whole shapes and click on divide and fill the colors then merge the fill areas one by one.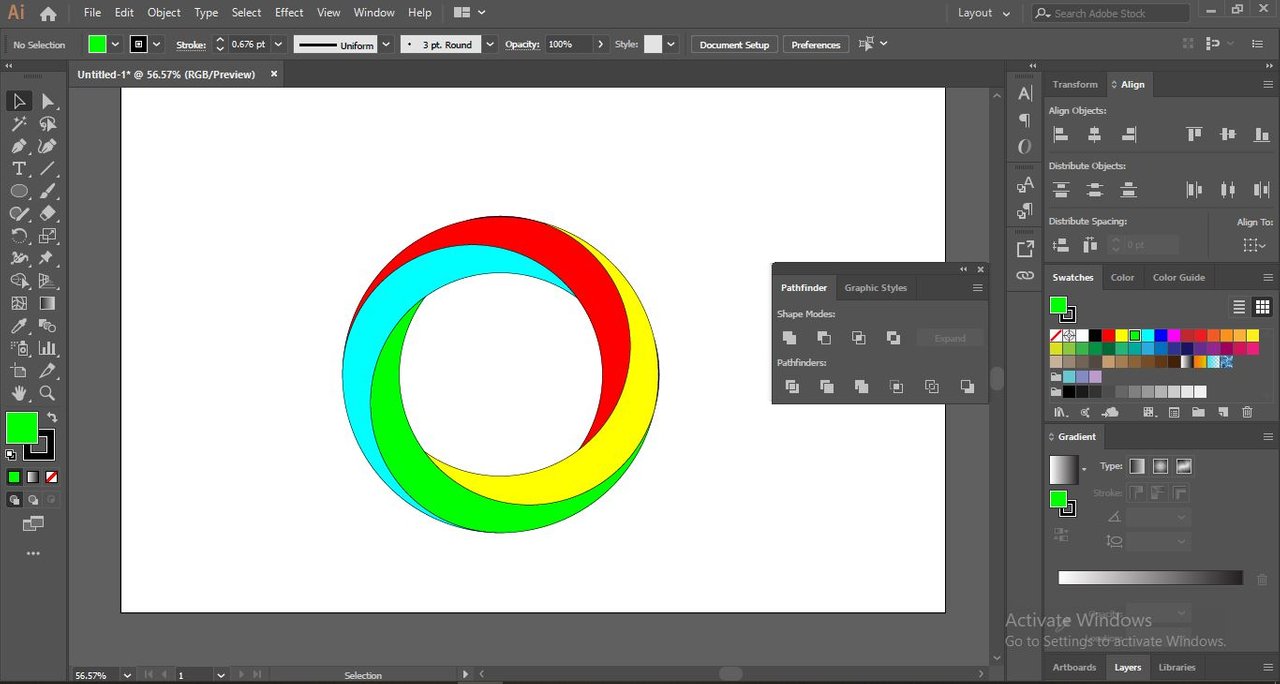 Now the stock to white color with 4 to 8pt weight. Now its look awsome.👌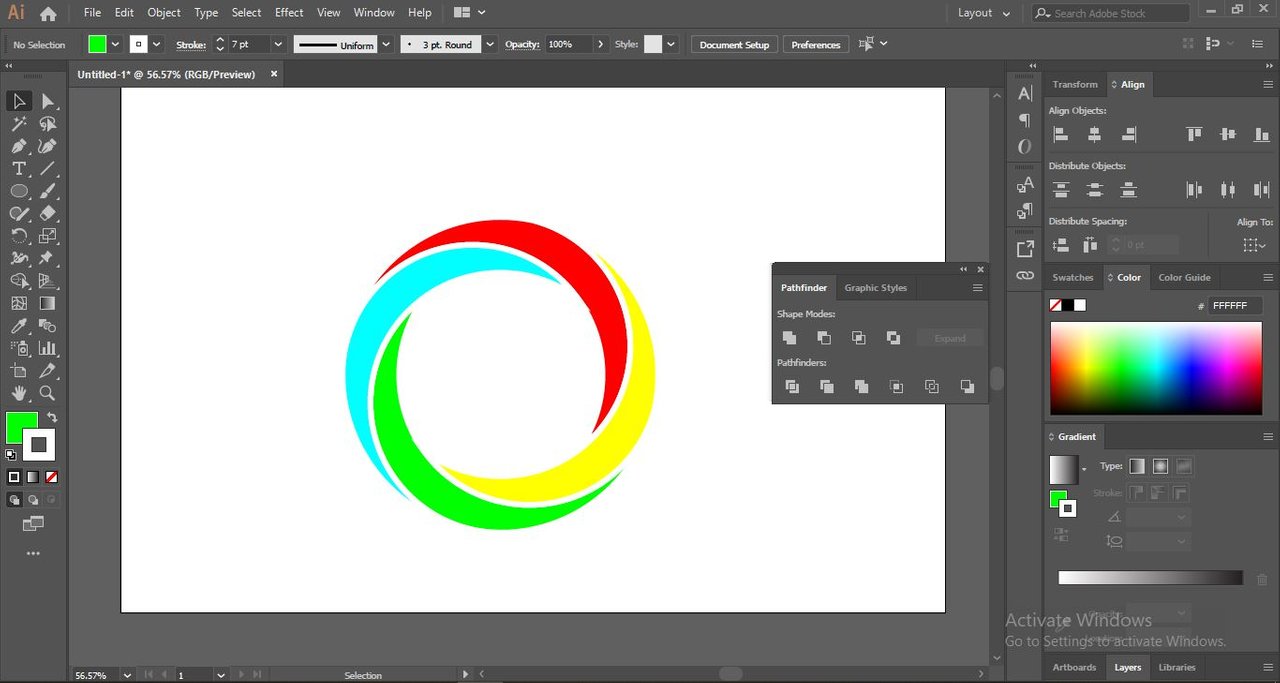 I hope you like these icons and tool. So what are you waiting for lets start practice on this fantastic tool of adobe illustrator which is very helpful for you in your designing because these icons are much needed in web designing or many mobile apps etc.😉
So this is the end of my course series, I hope you have learned many things from this series, I have tried my best to guide you as easily as I can. I have shared many things about illustrator although You have to start exploring this software by yourself and to learn more through this platform..👌
Keep Practicing and keep learning!👍😊
Take care of your family and friends! 👨‍👩‍👧‍👦 Meet soon with my next course series.😍
Stay Bless, Bye!🖐