Hello everyone! 😀
Hope you all are fine, I am abida sharif and today I would like to share my thoughts related to online earning and learning.👍
Life is too short but if we want to live our life happily and comfortably then this life becomes bright for us. All this is possible if we want to do anything happily. Technology is so fast nowadays and online working is super fast and we can do any work by sitting at home comfortably and this is a great way to educate and learn from others and generate good income. So here I will introduce you to one of the great online platform #Steemit which provide us an opportunity to share quality content and cryptocurrencies rewards in return.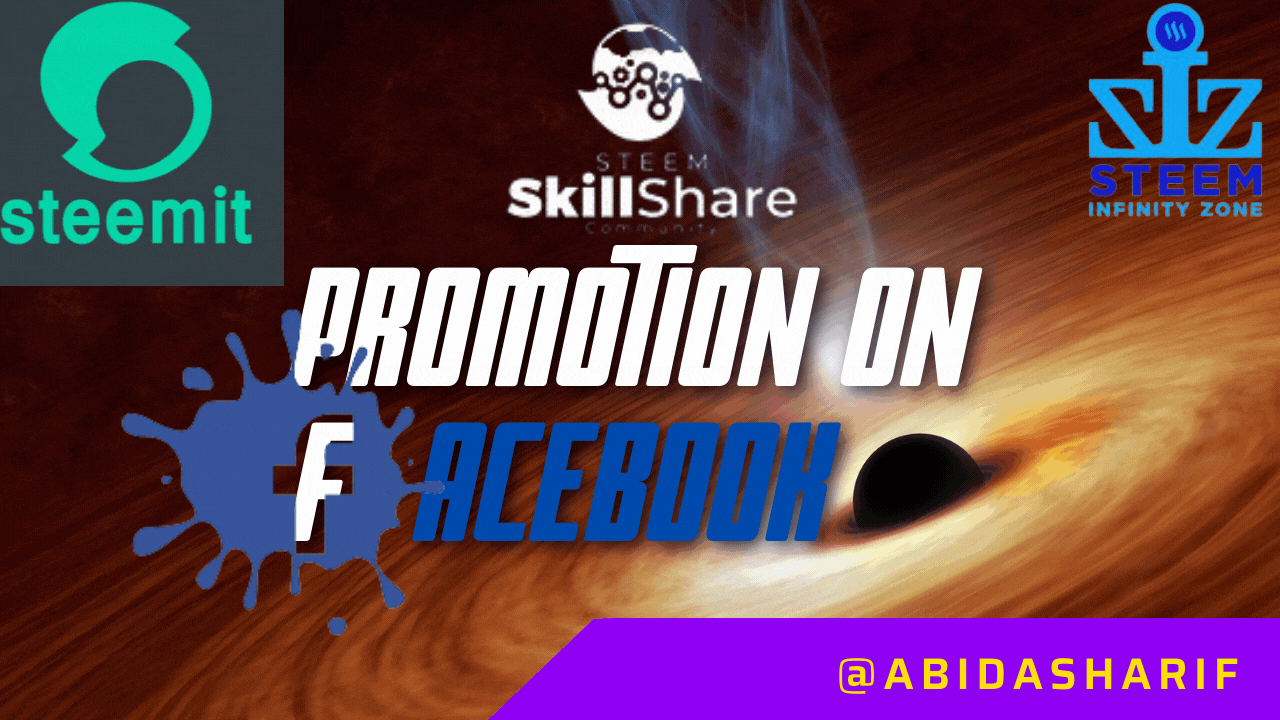 In steemit, #steeminfinityzone, #siz-official, and #skillshare community are the great communities whose purpose is to educate and share skilly posts with others and make our community become the best and informative community in steemit.
For this, as a community member of #siz-official, I will play my role to share and promote our community on social media platforms in which today I posted on Facebook about steemit.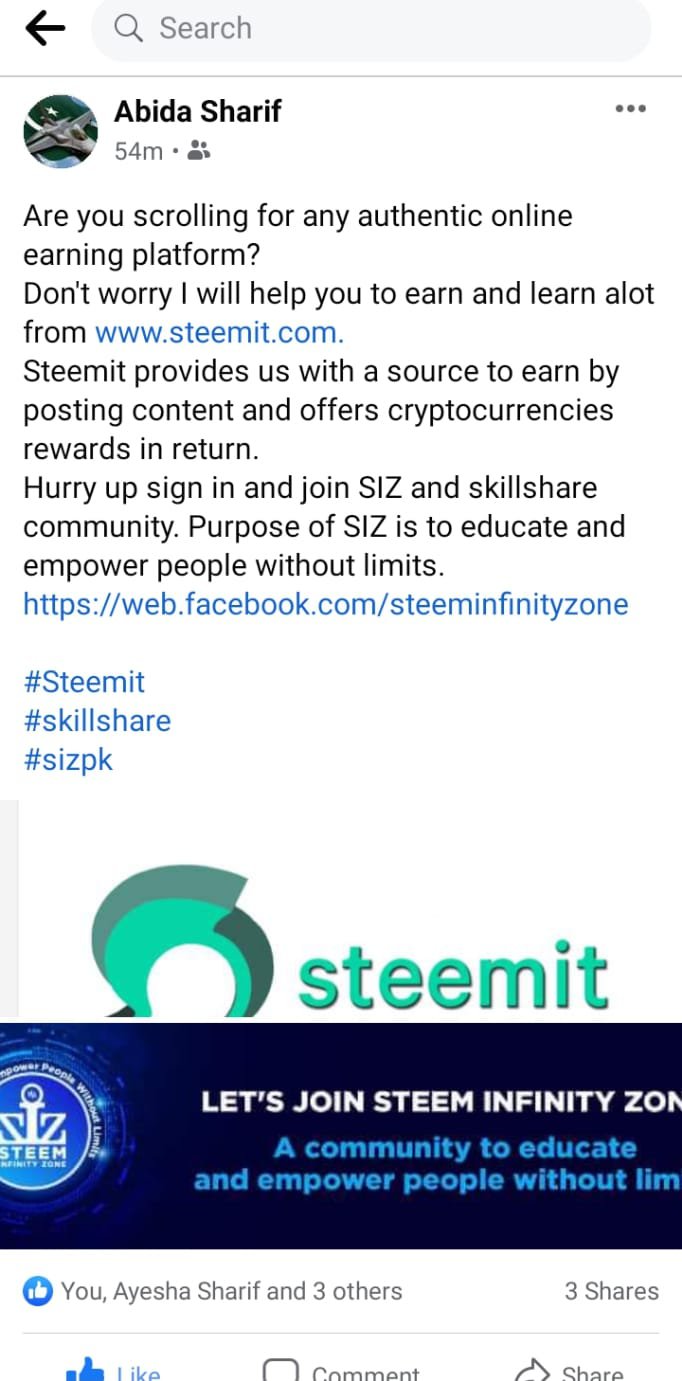 Not only this, I shared this post on the different Facebook groups as well to promote steemit more.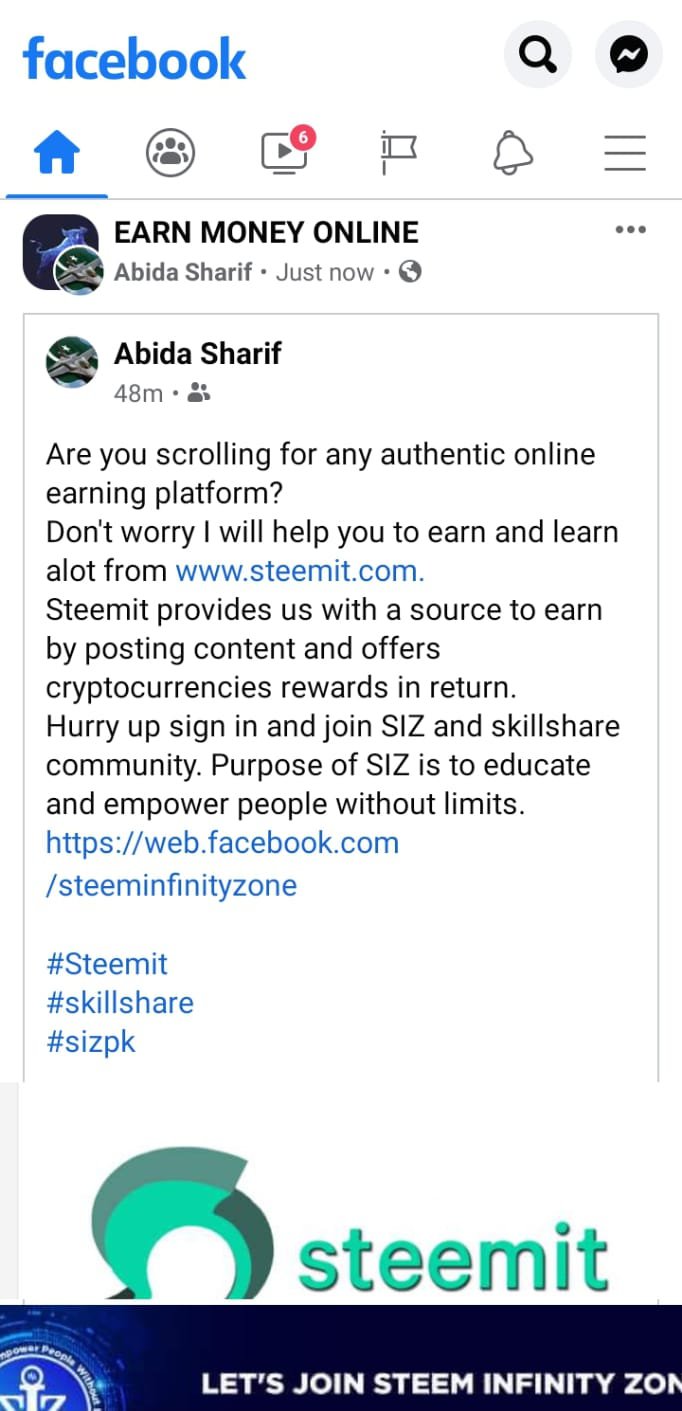 when I shared this post with different groups, most of the people contact me after seeing my post and wants to join this platform as soon as possible.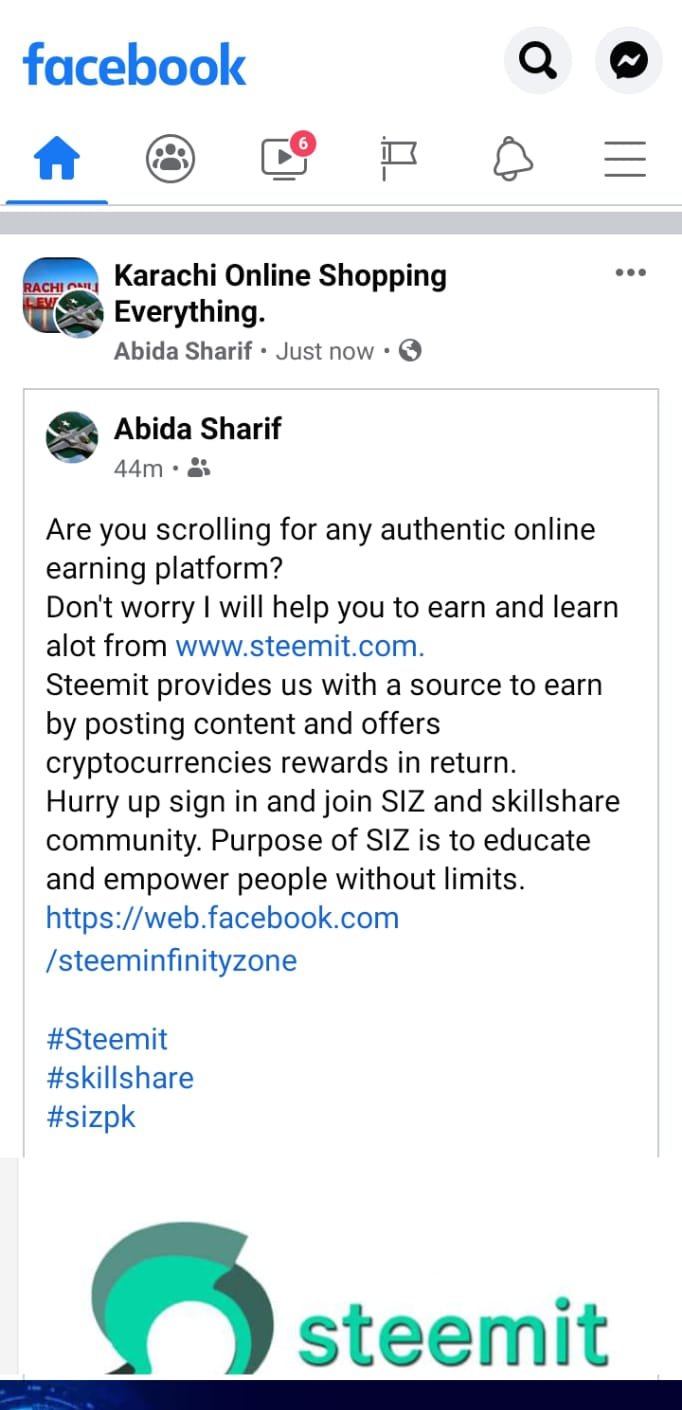 my profile:
https://www.facebook.com/abida.sharif.35
I hope you will also share steemit in your surrounding or different social media platform. Hope you will also enjoy my post. So keep spread steemit in your circle and keep growing!
My post link:
https://m.facebook.com/story.php?story_fbid=2941294189534560&id=100009620225124
Have a nice day!🖐 😊
(https://web.facebook.com/steeminfinityzone)