Hello steemit fellows! 😀😃
Good evening everyone! 😎 Welcome to my tutorial , as I have already posted many tutorials related to my interesting and creative skill in graphics designing and As I have told you a lot about the most important graphic software "Illustrator" that how can we use it to create a unique and attractive design. Now Today I would like to share one more interesting design with you and that is Business Card. 👩‍💼 👨‍💼
Yes, today we are going to design the most beautiful business cards for our business purpose.

So let's start designing!👍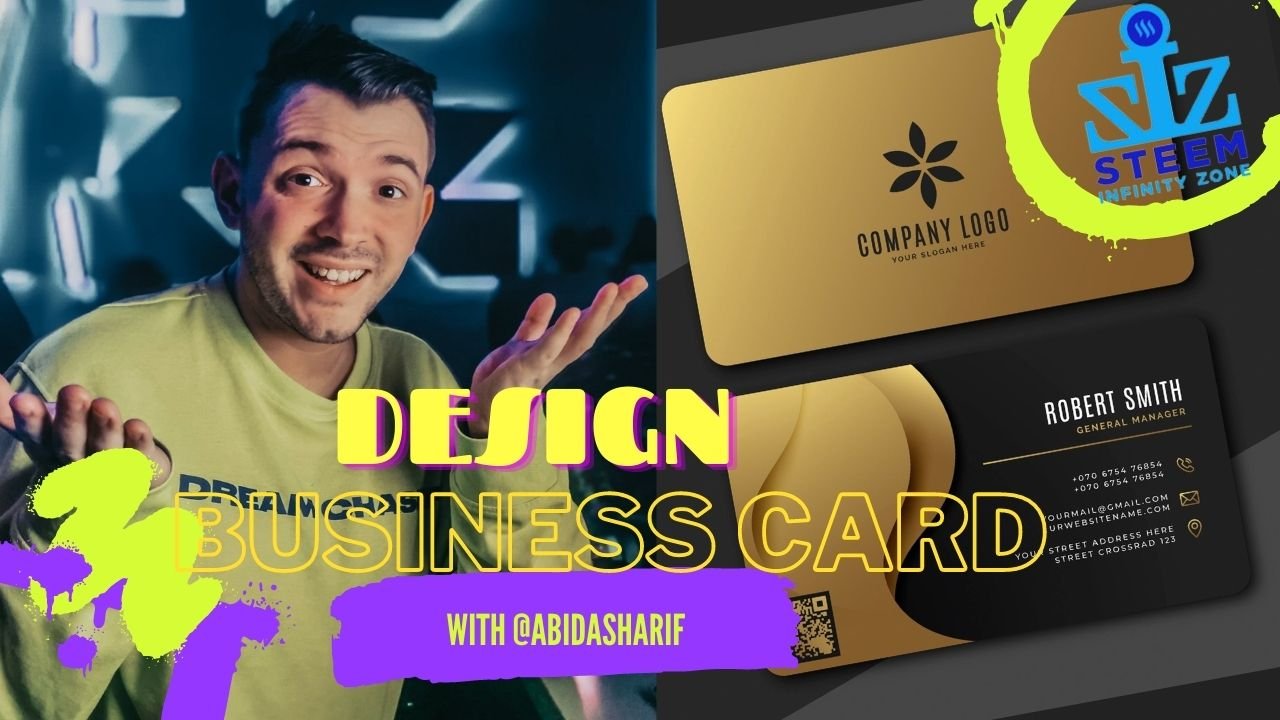 Step 1:
Open Illustrator and create a rectangle and put any gradient color in it to give a 3D look to your card.
Note:
Make sure that use the Landscape orientation of your page if you want to design your card in a rectangular shape.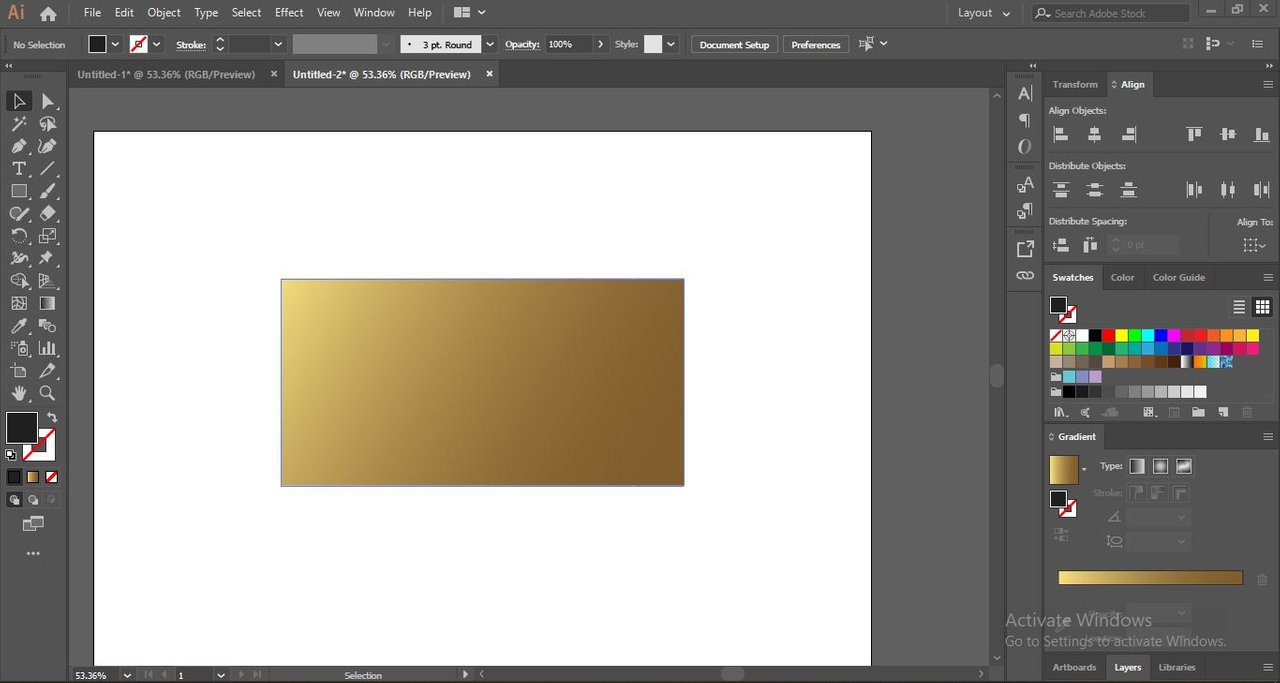 Step 2:
Design any logo whatever you want I already taught you about that so I want to design a company logo like that👇 and put it in the front of your rectangular box.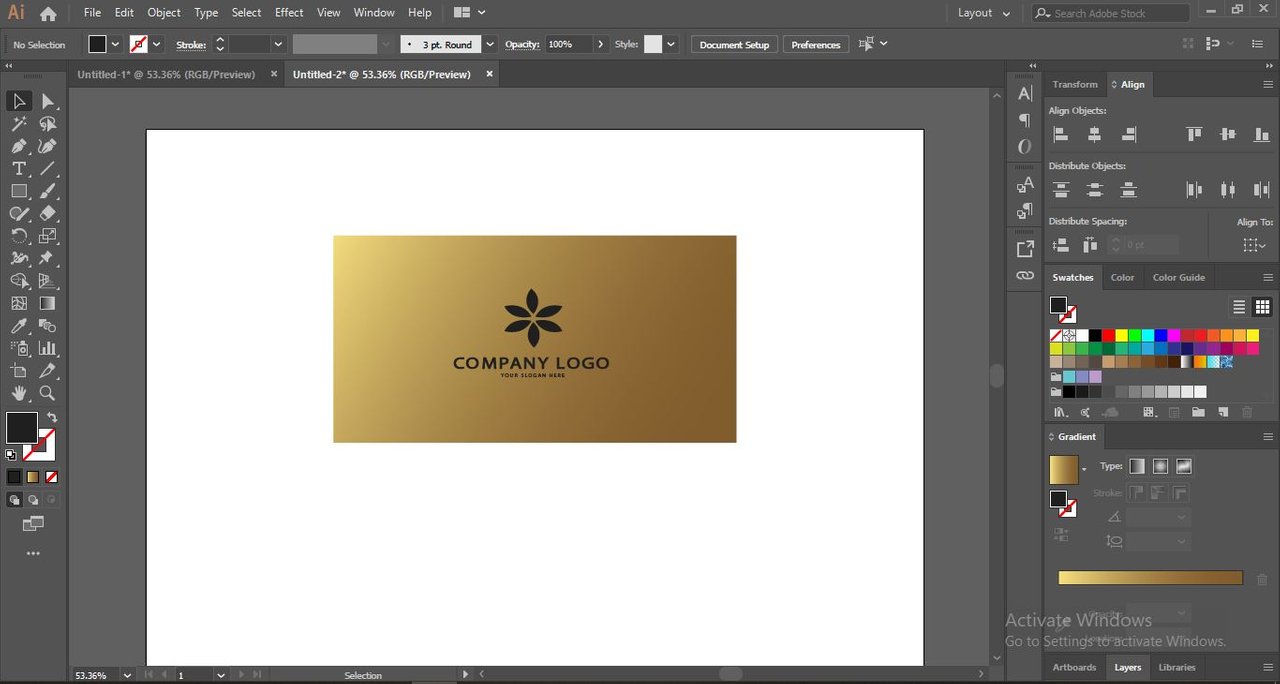 Step 3:
Now Create one more new page OR you can use this page as well below the backside design of the business card. Make one more rectangular and fill it with color and type text using the text tool and align it on the right side of the box and then put any design or scan box print of your company.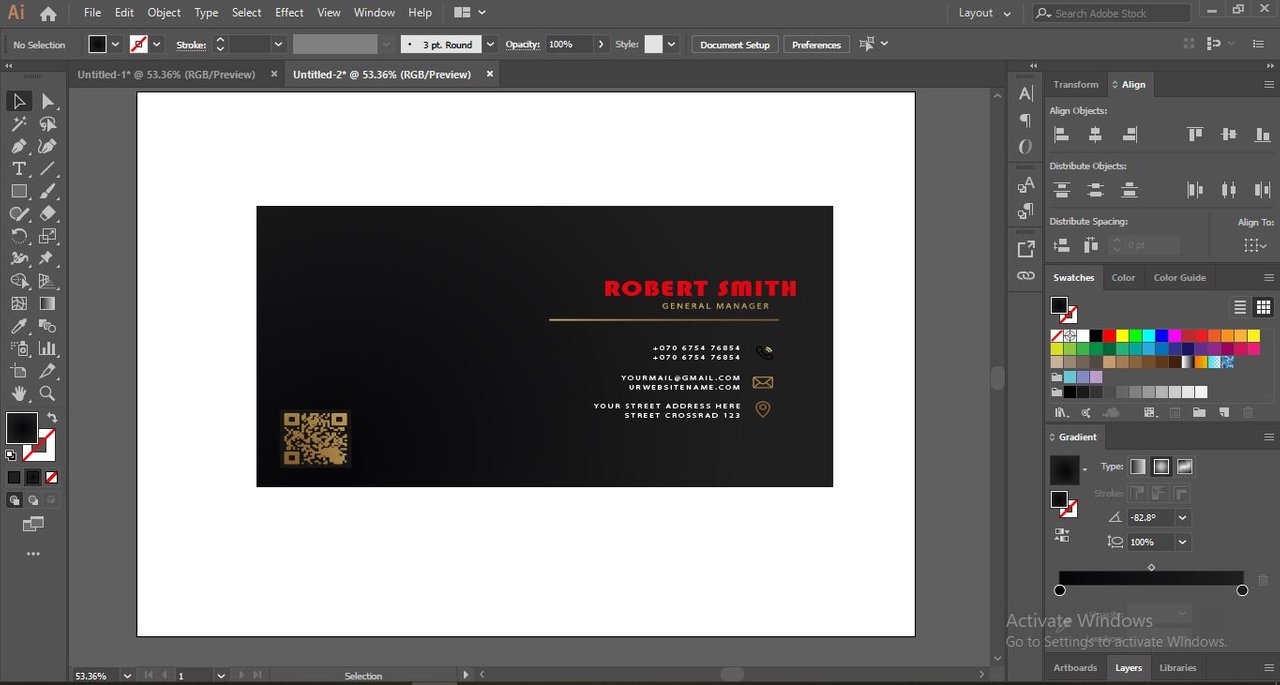 Step 4:
Make any design with the help of an ellipse shape to give a 3D look to your design, you can use "Pathfinders" as well. I already guide you about it in my previous post. After making a design, fill it with gradient golden colors.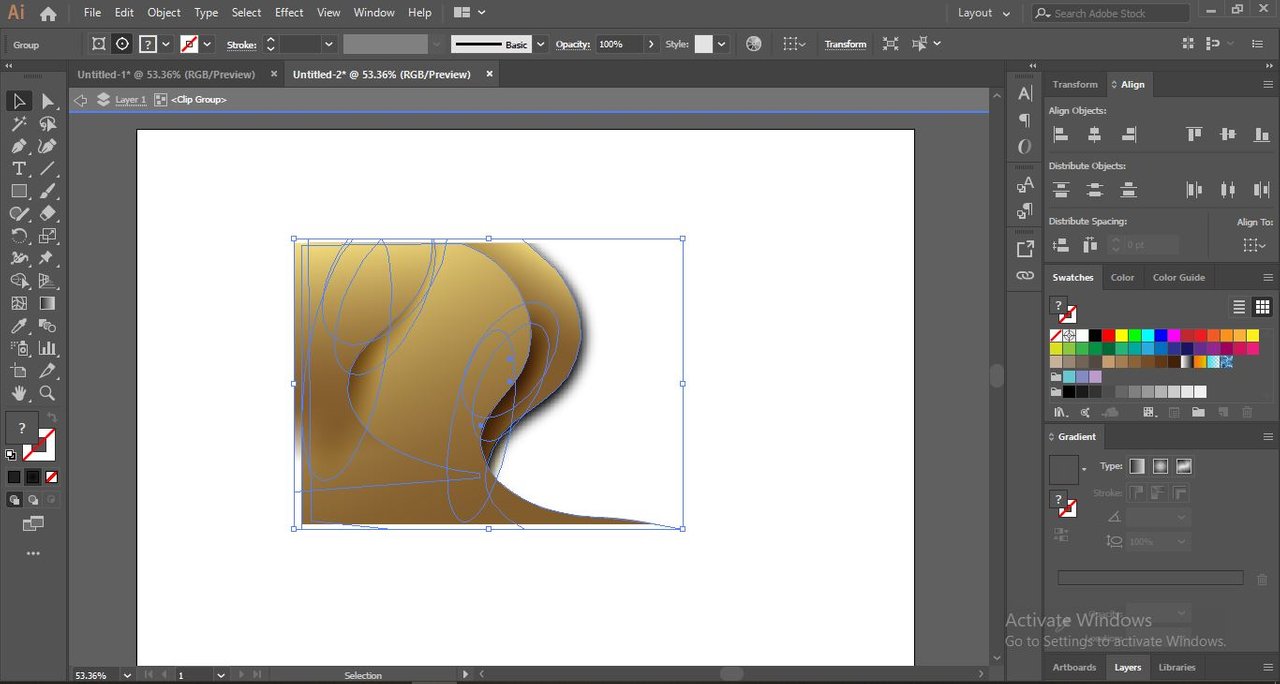 Step 5:
Put this design on the front side of your business card and set it on the left side.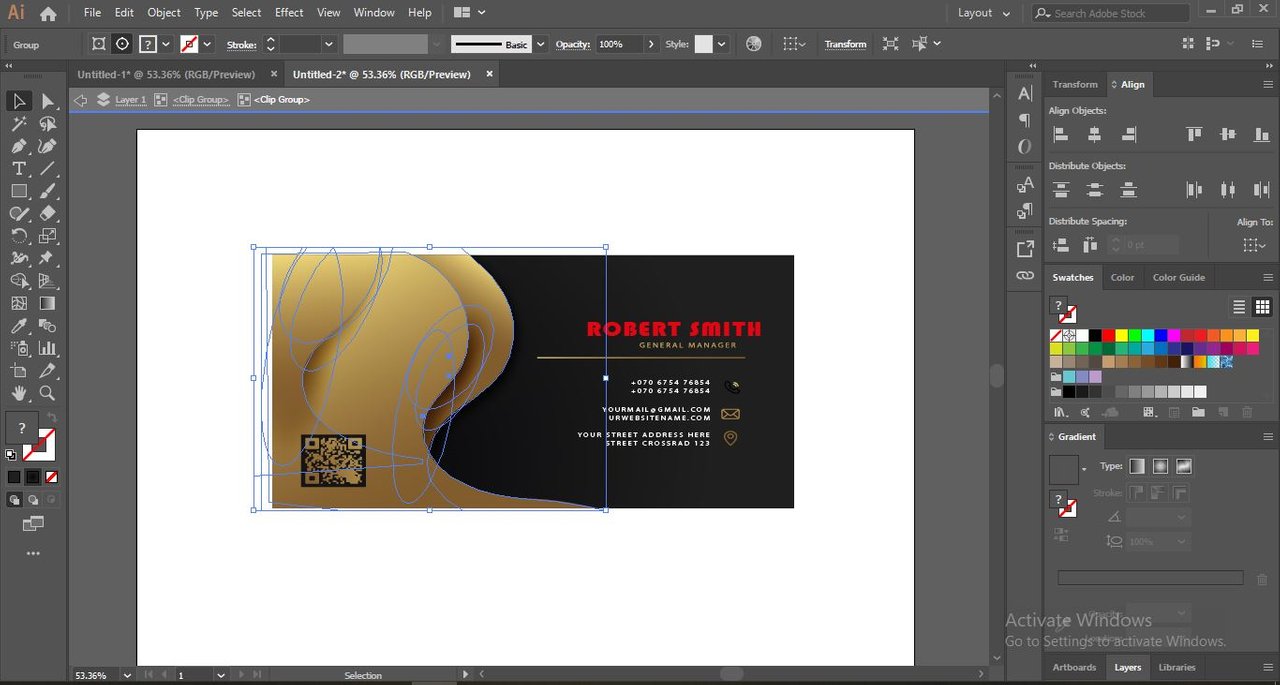 Woohoo 😲, it looks awesome now set both the sides of the card on your page and fill your page background with colors, if you want.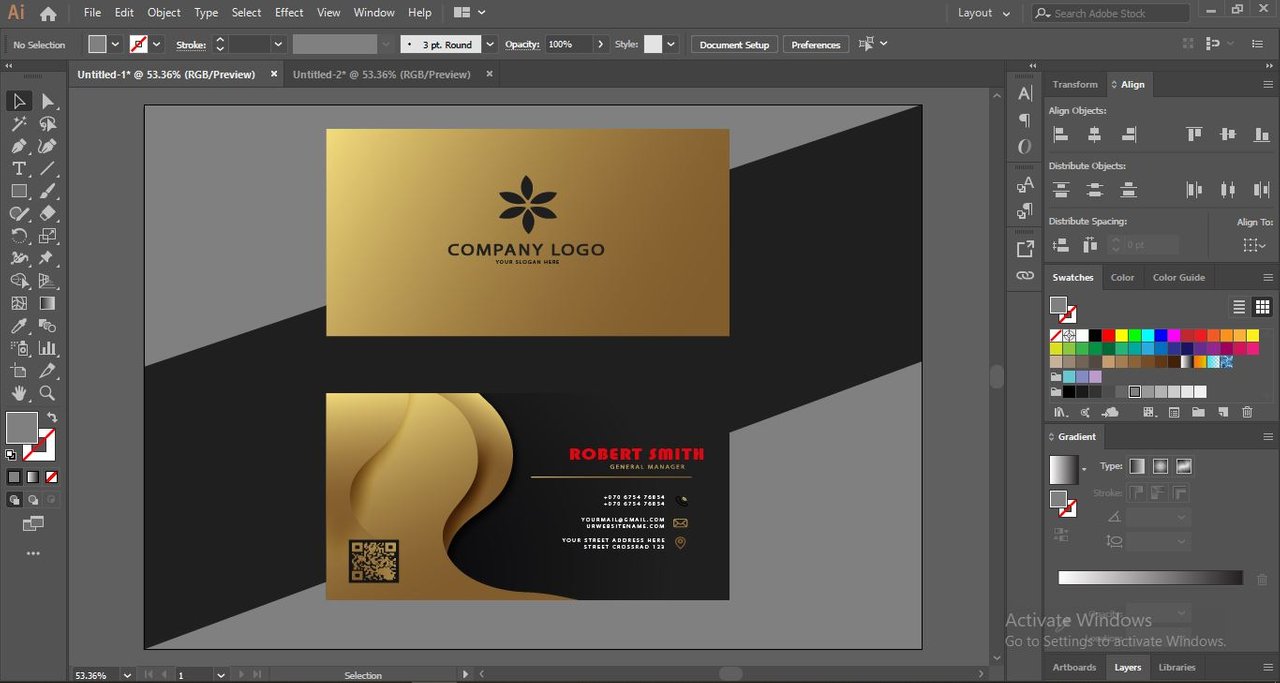 Now it looks fantastic, I hope you like it and I want you to try it by yourself. You can design any type of business card with your creative ideas easily.
Best of Luck! 👍
See you soon, We will meet with the next interesting tutorial! 👋
Happy Designing! 👍😍