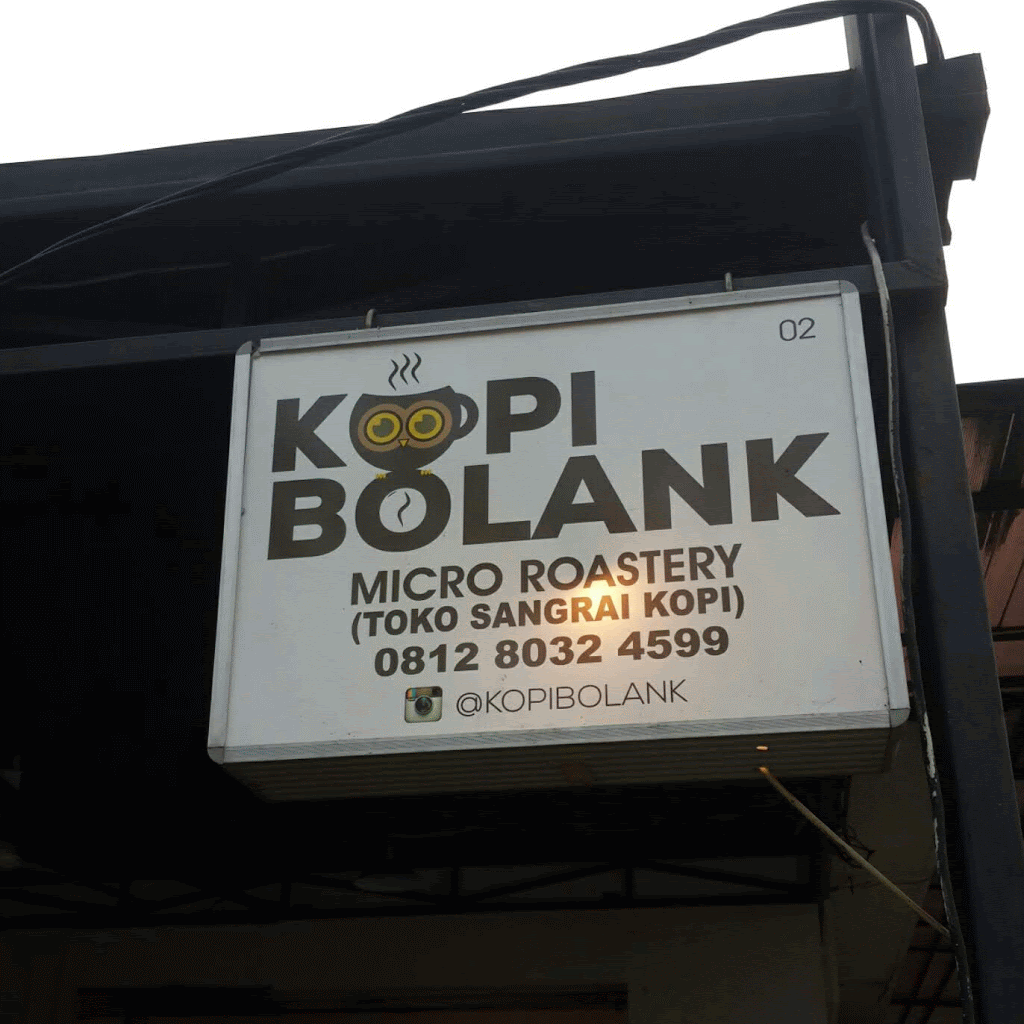 Hellow Steemit Fellows
I will take you around My Hometown. This is not my real hometown where I was born, but this is the place where I reside right now (for a whole 4 and half years) and it is almost similar to My Real Hometown in Aceh with some exceptions. Pamulang is a subdistrict of South Tangerang City, it has 8 villages. Let's start our journey from My place in Pamulang Estat.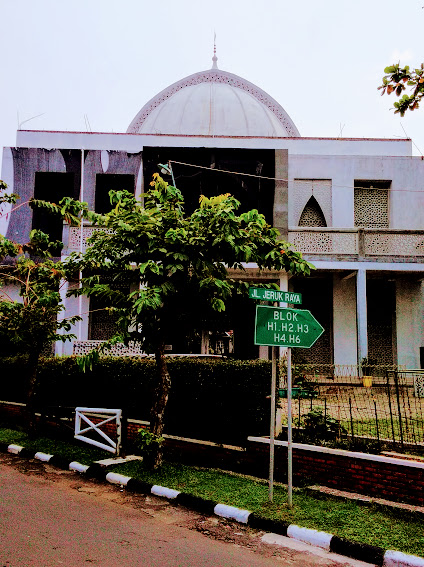 This is Attaqwa Mosque, right across My House. It's open for the public again now after it was closed for almost a year due to the pandemic in 2020. We have 2 Mosques in Pamulang Estate and this is the biggest one, the Muslim women's group of our neighborhood usually conducts weekly gatherings to learn about Islam.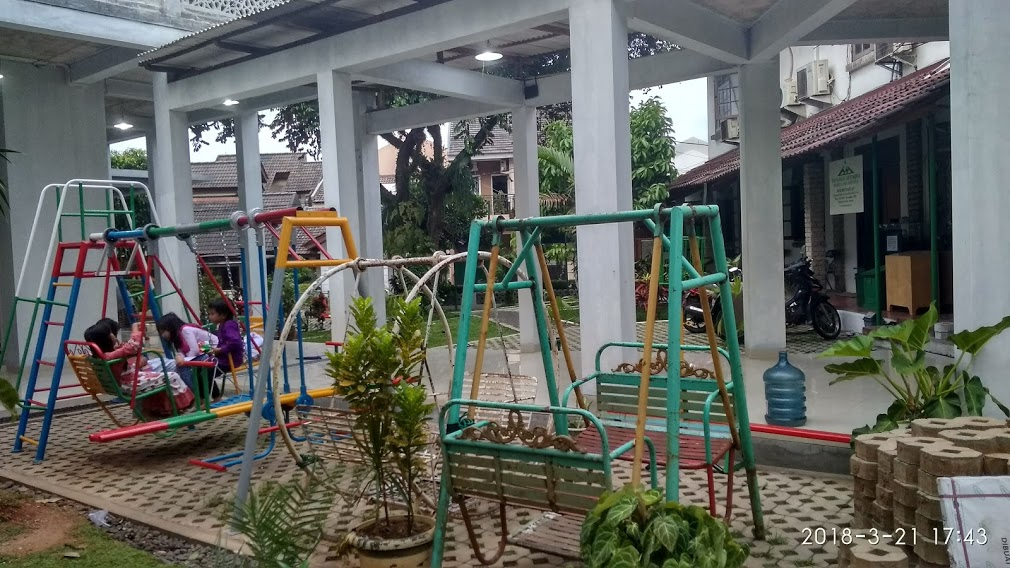 Our Mosque has a playground for children too because we can't stop them from coming to the mosque and to make them busy while the adults doing their business in the mosque, the children can have their own good time. Before the Pandemic, The Mosque's Caretakers occasionally arrange charity and social gatherings like Blood Donor's Day, Free Health Check-Up for Senior Citizens, and others.
---
Let's continue our journey to the west side of my neighborhood, it's Jalan Pinang!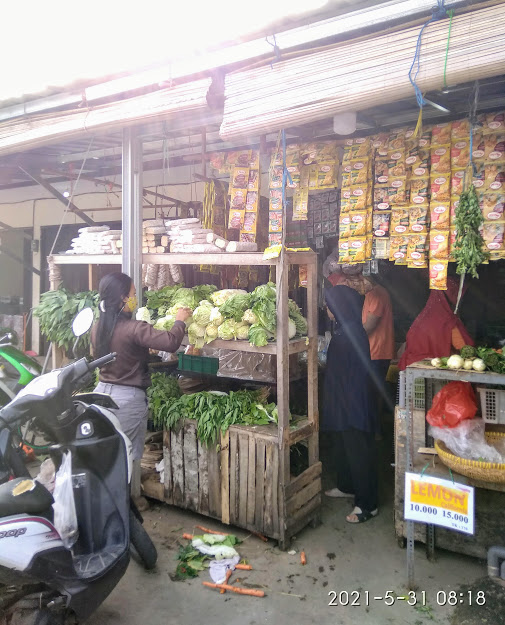 On the left is one of many vegetables sellers stalls on Pinang Street. This is Ucok's, where I buy my vegetables and this shop is also the most crowded one especially in the afternoon till evening.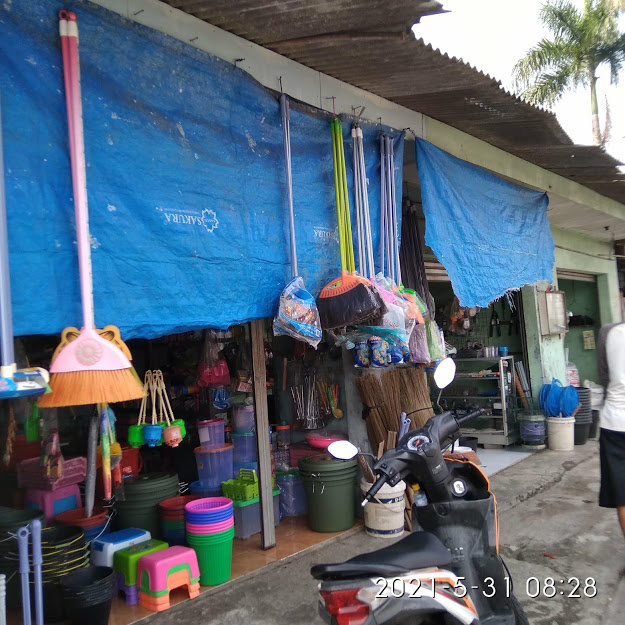 while this is the shop where you can buy the pet's food such as for the cat, dog, fish, bird and few things for your kitchen and garden too. Unnamed Shop, but I had done a short observation about the price of the cat's food around Pamulang, and you won't find a better price rather than here.
---
Next, at the corner of the street, every Monday afternoon there will be a cheap market, where you can buy something like clothes, shoes, toys, foods, fruits, or a kitchen wares. This type of Cheap and Temporary Market usually exists in other neighborhoods on different days. I found the larger one at Pamulang Permai, next to the Pamulang University on Sunday Morning. The prices are affordable around 1 to 20 steem for each item.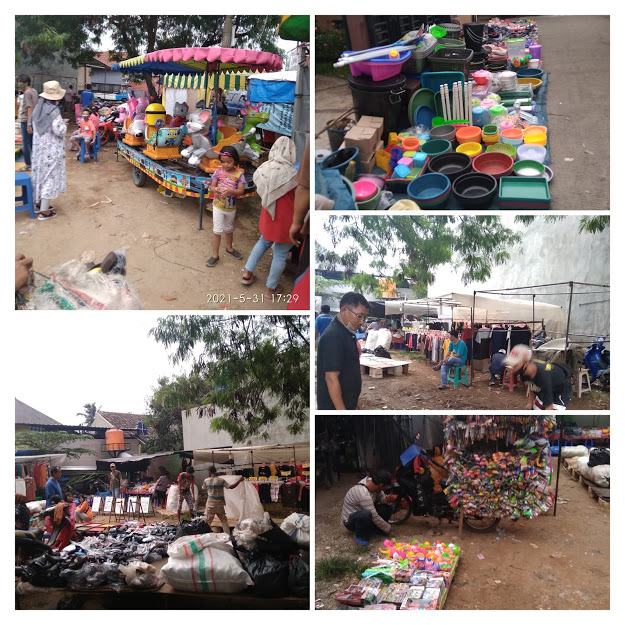 ---
Let's go to the Community Center Pamulang, where we can do some workouts. We will take the main road of East Pamulang to the west side, and we will turn to the left when we find The Village's Office of West Pamulang, next to Superindo, the largest supermarket along the street. Bring your skateboard or wall climbing equipment too if you want to have fun there.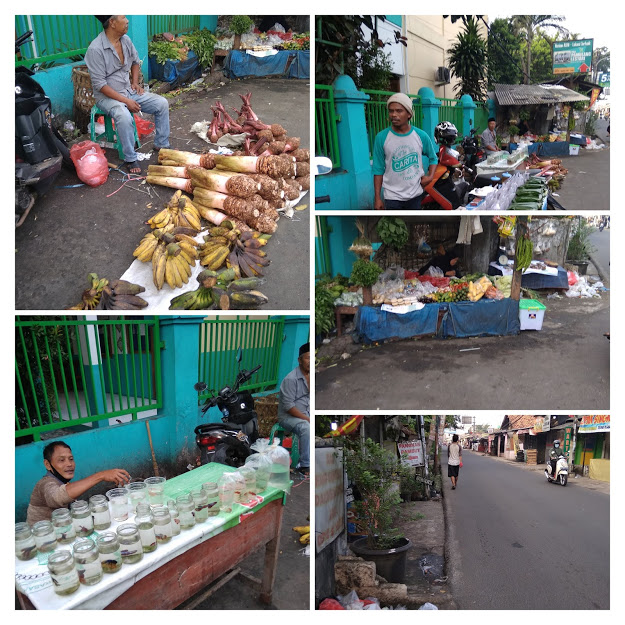 You will see this kind of picture at the side of the street, the green fence belongs to the Village Office's building. Just Go straight ahead, okay!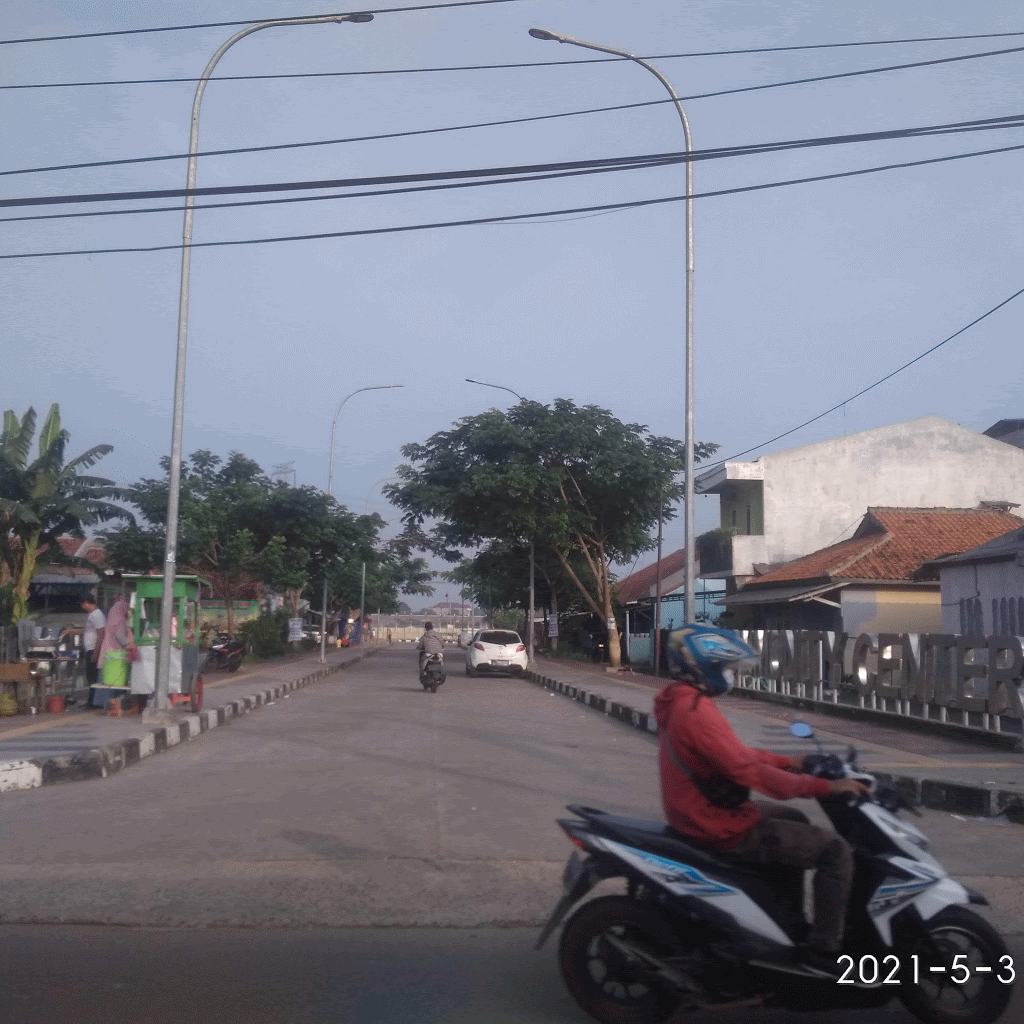 Here We are at the Community Center Pamulang. Feel free to enjoy all the venues without spending any money but time.

Do you need more workouts? Let's leave the Community Center Pamulang and back to Surya Kencana Street, then turn left and walk straight ahead for another 2000 steps (about 1 kilometer) along Siliwangi Street. When you find this building, it means we're close to our destination, Situ 7 Muara, West Pamulang.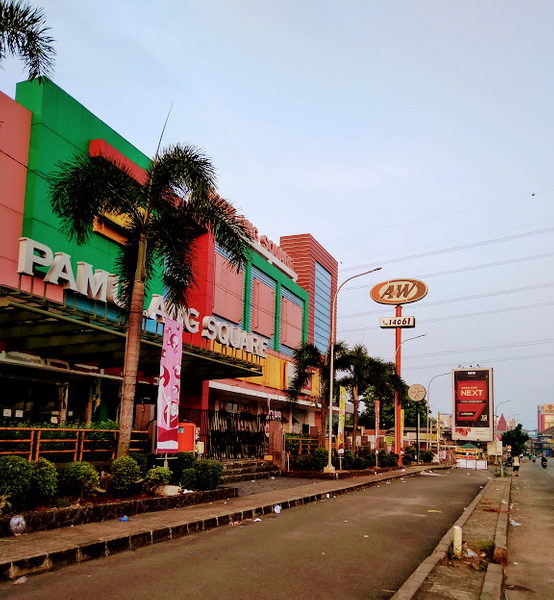 Pamulang Square, West Pamulang, the main Shopping Center in Pamulang.
Pass this building for a few more steps and you will see this lake!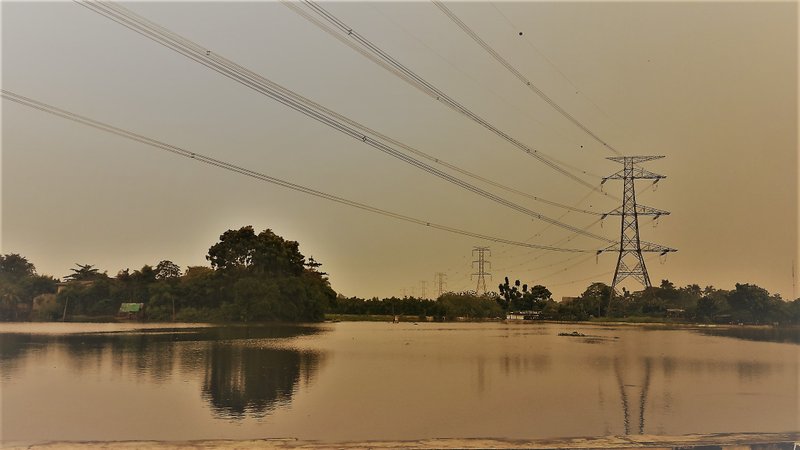 Yes, You are correct! This is Situ 7 Muara, Pamulang. one of the largest lakes from 9 lakes in South Tangerang. According to this article, it has 19,394 ha or 41% lower than the original width, 32 ha in the past. Surrounded by trees and narrow paving blocks also built for the jogging track purposes, but you'll find many temporary and permanent buildings which functioning as commercial purpose small hut and private house. If you walked around half the lake, it'll take only 15-20 minutes. But if you keep stopping by here and there, you'll need 45 to 60 minutes, hehe.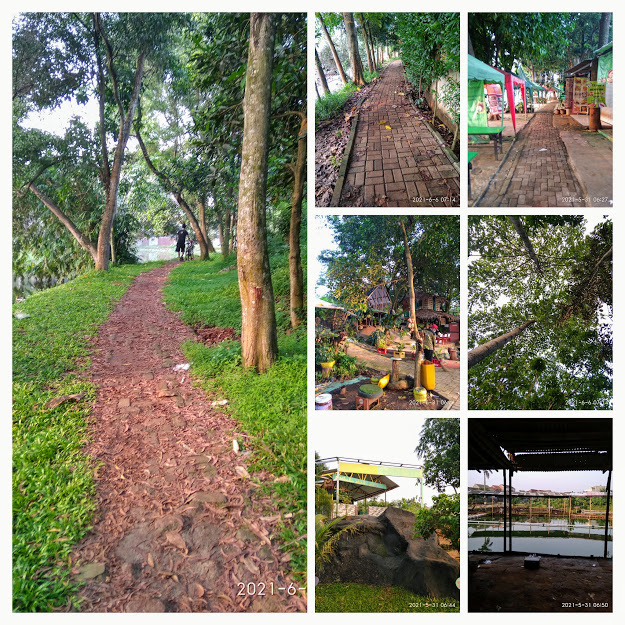 The paving blocks' path, the trees, the food courts, the fishing nursery, small mosque, photo booth. You'll see it open only in the afternoon to midnight or weekend only.
Anyway, I have never tried to eat something there, but from the commercial board they put in front of each of the food court, the price must be quite affordable. The common price for a glass of juice is 2 steem ($0.5/steem) and the rice with other side dishes is 4 - 10 steem. To enter this place is free of charge, but if you bring your motorbike or car, you'll need to pay 1-2 steem for the parking fee.
Let's leave the lake from the other side of the street, we will find ourselves at the main street of Villa Pamulang, take a walk to the left again till we find Witana Harja Residential compound. If you want to buy a few beautiful ceramic wares for your dining table, let's visit the shop then.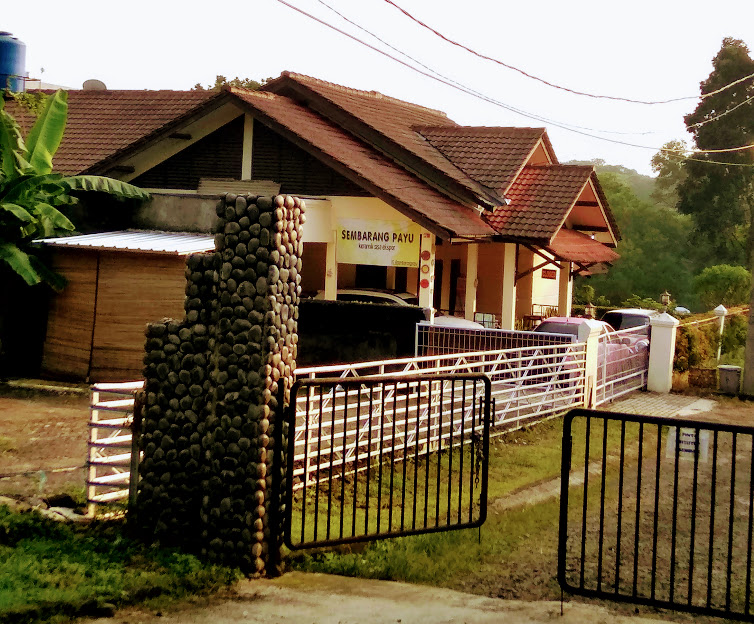 Kinda garage shop, right? but don't worry, the things they sell are worthy to bring home. The lowest price is 3 steem (one small colorful coffee cup) and the highest price is 100 steem (big plate with beautiful painting and cooking pot)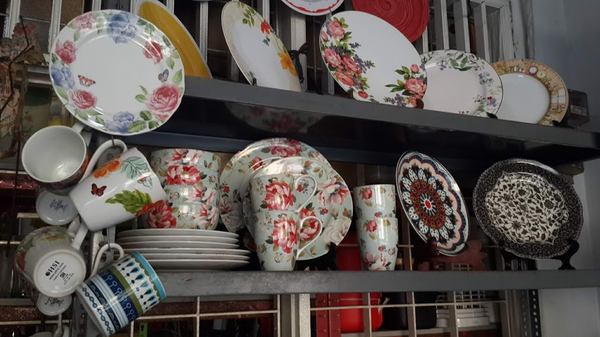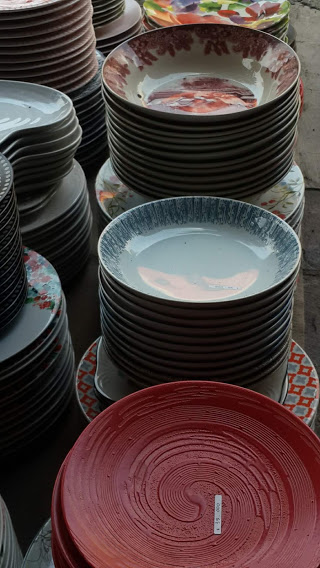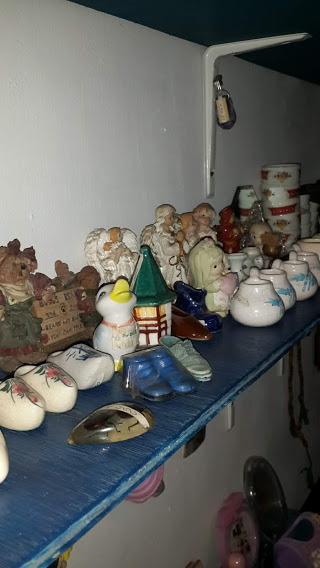 ---
Anyway, I need to buy medicines for my Father in Law, Let's go to the famous pharmacy in Pamulang, Apotik Kawi Jaya. We need to be in the queue to enter the pharmacy and wait for our turn to be served. The security will spread your hand with hand sanitizer before you go in and wait for a worker to take note on your medicine to buy, then after he/she confirmed it to you. Then you need to wait close to the cashier to pay and get what you have ordered.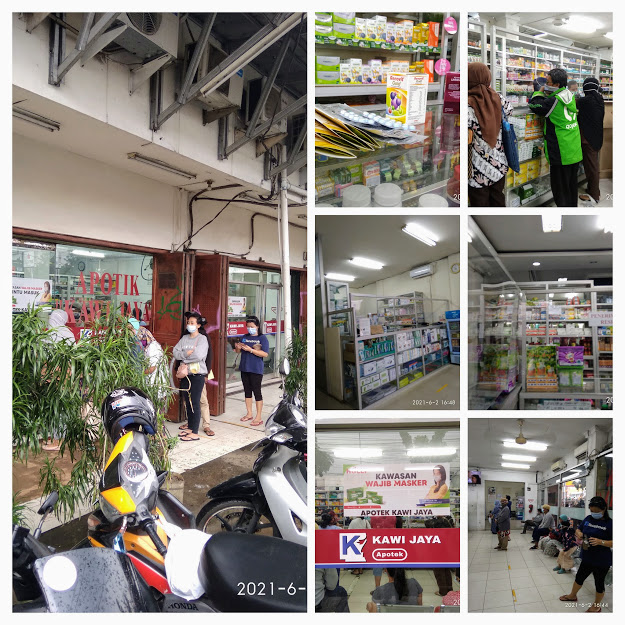 We're done and let's go somewhere to buy some food or drink a cup of coffee before we go home.

Food and Drink
I am not someone who fond of eating out, I did it with my husband once for a while and I think it was a few months ago. For your information, here in Pamulang, finding any type of food you need is not difficult at all. almost every street of this sub-district has many street food sellers and sometimes they come to your neighborhood on foot, by car, or by motorbike.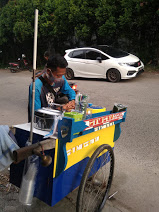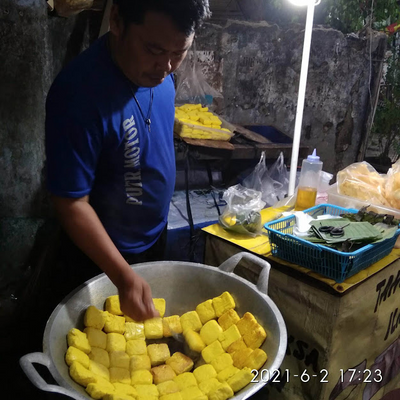 Roasted Tofu close to West Pamulang Village's office 2 steem for 10 pieces and Jelly Grass Ice at the back street of the pharmacy, 1.5 steem per glass. We can drink it there or ask the seller to wrap it and take it away.
---
Of course you will have another option like having a cup of coffee at Starbucks or Upnormal and My friend's coffee shop, Kopi Bolank at Pasar Kita. Want to eat fried duck and any type of sandwiches at Bebek Kapahiang or fried/roasted chicken at many restaurants along Siliwangi Street too. But it won't be nice if we ate there, better order a takeaway. The cost of the meals at the restaurants above, in general, is 2-10 steem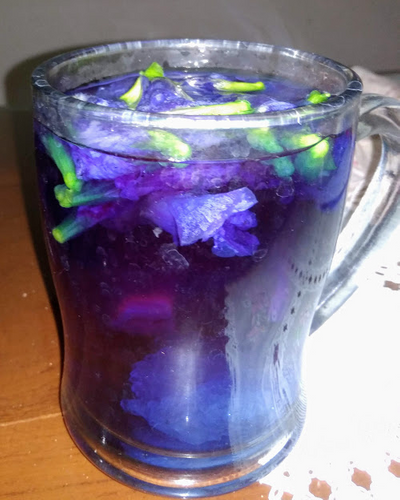 Or you can have this kinda tea if you want to when we get back to my home, you're welcome and it's free because I have a lot of the flowers in my yard, hehe.

This Post was created for the SIZ Contest Visit My Hometown by @siz-official and 25% of the payout goes to @steemcoffeeshop

I would like to invite @mc-jack, @misterreza, @iqbaladan, and @mirzamg to join the fun! Thanks for reading and don't forget to Have Fun while you Steem On!
Disclaimer:
English is not my first language, so forgive me if I made many typos
I had written about
Community Center Pamulang
so you can read more complete information there. I also had written about
Situ 7 Muara
not too complete though. I had posted about
Sembarang Payu
2 years ago too.
The Pictures might be already included in the previous posts, but they were all taken with my phone, Redmi 4A, Samsung Note3, and Redmi5A, Edited with Google Photo and Microsoft Edge's photo editor.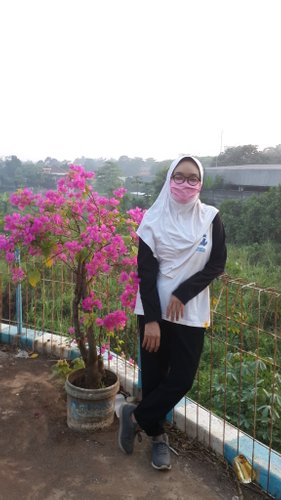 This is me when I did my morning workouts by running around my neighborhood with my other half before we buy our breakfast, chicken porridge at the man who sell it on his motorbike on the first gif above.