The price of Bitcoin at the limit of the bullish channel. Up or down?
In the previous post of the CME we saw the 2 options, bullish or correction in the price of Bitcoin, analyzing according to elliot and RSI.
The bullish analysis having more possibilities but not being able to break the resistance of the central channel, we saw that the price again touches the limit of the lower channel, we will see what implications it has for the price
Let's see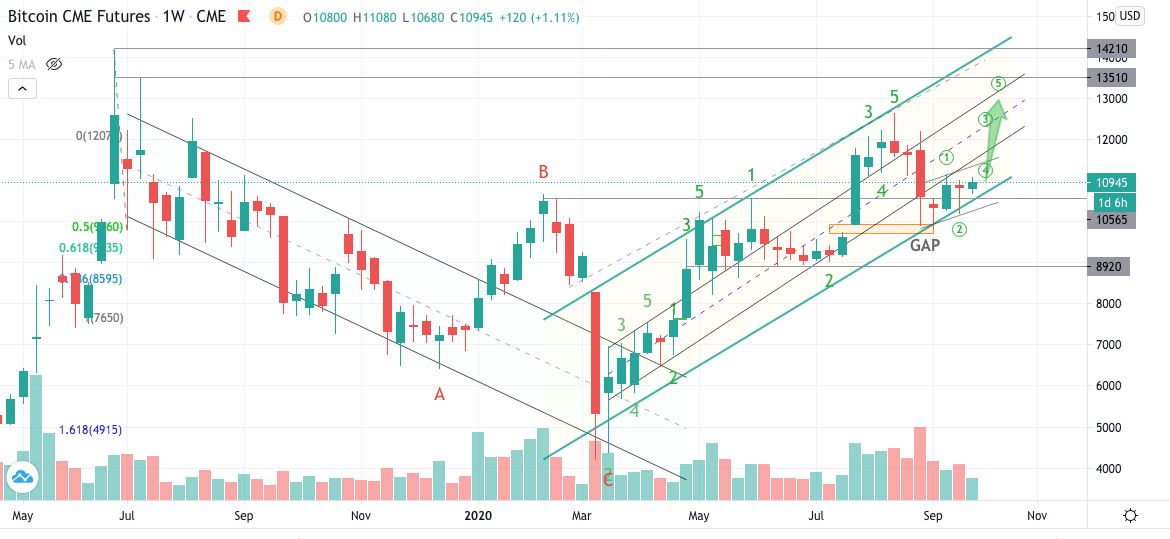 Will analyze the possible target, bullish or correction in the price of Bitcoin, analyzing according to elliot and RSI.
Why analyze Bitcoin by CME?
Following the price of Bitcoin by CME for days has made it easier to predict possible movements up or down
Daily analysis
Analysis of the last months
Analyzing the graph we see that throughout these last months
Bitcoin price has moved through 2 bullish channels, one within the other
The price has gone through a complete cycle of 5 elliot waves and another has started.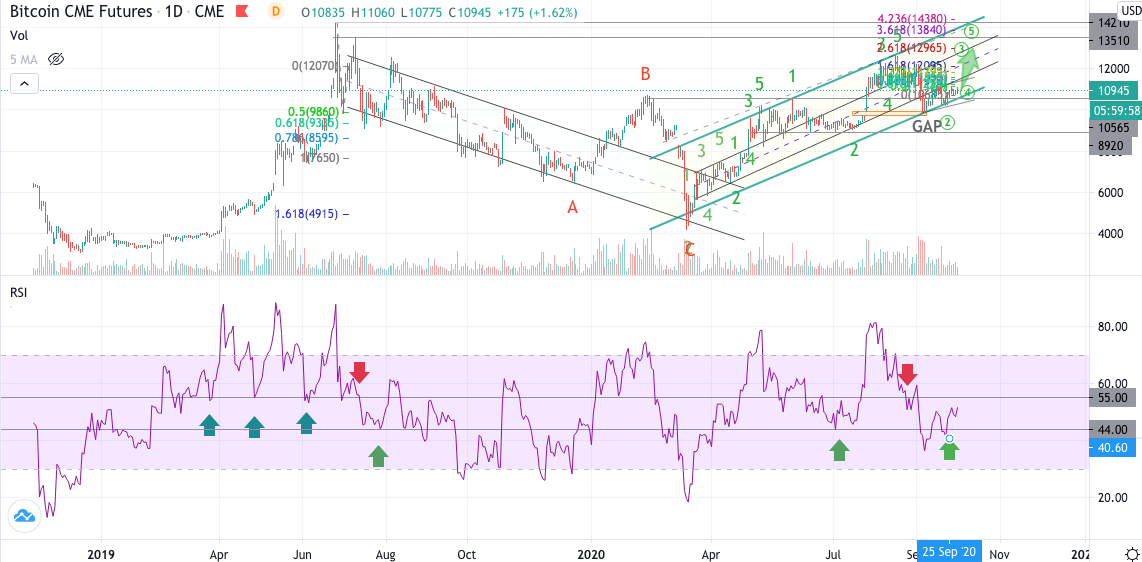 If we review the RSI of the last 3 months, daily chart, we can see how the price, in July, gains 55 RSI points and loses them again. If we compare it with the previous bullish cycle, this value has served as support and only when it broke did the downward correction cycle begin.
Analysis of the last days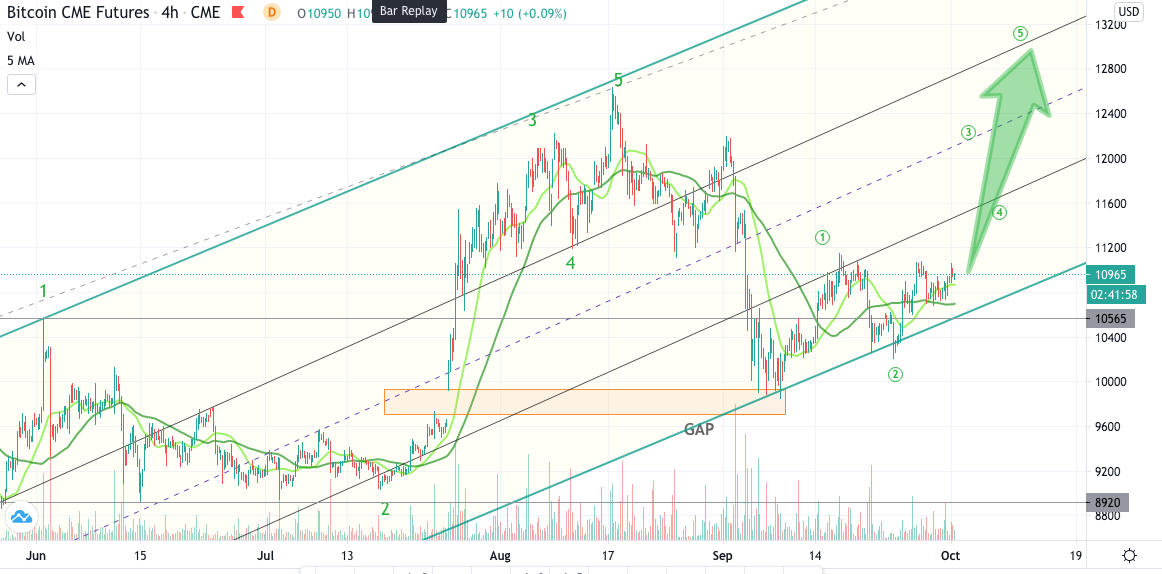 The price of Bitcoin in recent days tries to gain the inner channel, retests the resistance of the 21-period midline, until it manages to break it, but the average of 50 periods has served as resistance
When analyzing the RSI we see that it has lost 55 points, which would indicate to continue correcting the price and is maintaining 44 points, which is a good bullish sign.
Keys
The price is trying to hold 44 RSI points (good sign)
Price above the average of 21 daily periods (good sign)
Price below 55 RSI points (bad sign)
The price remains at the bottom of the bullish channel.
Elliot Wave Analysis
Analyzing with elliot waves that we saw in the previous post, that we are in a new bullish cycle of 5 elliot waves
Where waves 1, 2 could already form and wave 3 could start to form
If we project a Fibonacci extension, it indicates that wave 3 could rise to $ 13000.
Another possibility
If it continues to correct, it could break the bullish channel, it is another possibility, which we must take into account, the price can continue to correct.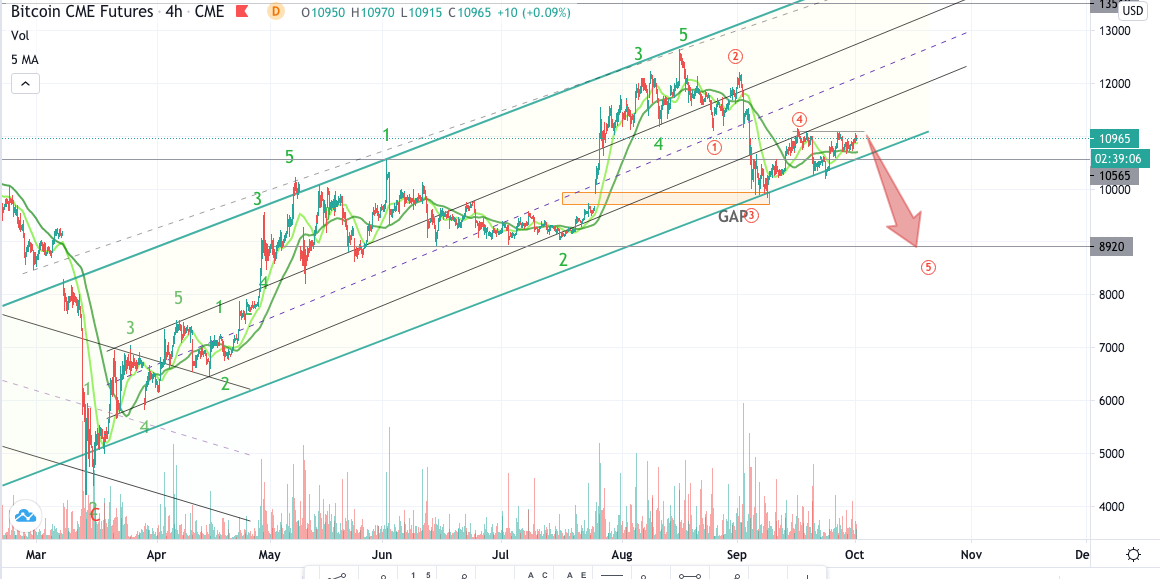 Analyzing with elliot waves it could be forming the first 4 waves and we could estimate a wave 5 up to $ 8900 dollars.
Filling the GAP that is in the $ 9700 dollars.
In conclusion
That the price has not continued correcting and is holding is a good sign.
Breaking higher, the midline of 21 daily chart periods, is an indicator to take into account.
The current Correction Values ​​indicate that they may be indications of the beginning of a new bull cycle (for the price to remain in the bull channel).
Also, I leave you the option to continue correcting the price for you to analyze and comment on.
## What you think? Remember to give your post a vote, Always support good content. Thanks
Follow me it costs you nothing and you get a Healing Reward with Your Vote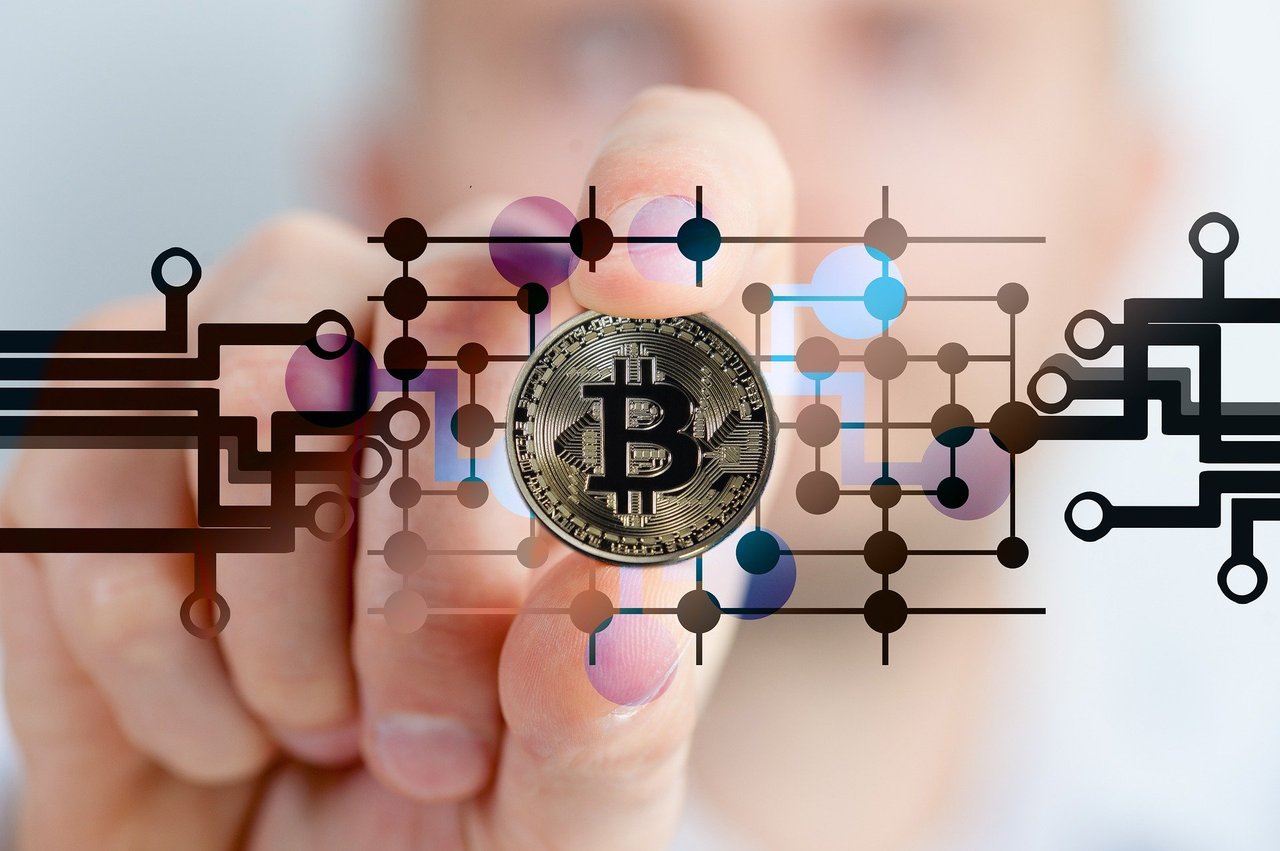 Protect your assets use Stop loss
The alcoins market is very dependent on the price of Bitcoin, when Bitcoins goes up the alcoins go up more, but also in the other sense, so I suggest that you periodically review a Bitcoin and use stop loss and move it when they are already in profit. Do not let a profit become a loss.
We will continue monitoring
To be attentive
Protect your Investments
Lately I have noticed that there is no good analysis on steem, everything takes time, I ask that as you read them leave your vote, it is a way to encourage you to continue making more reports, thanks.
Feel free to use and share my post or graphics, but please mention, @criptoar as the author. Otherwise, consider plagiarism and I will call you and advise my friends to do the same.
READ DISCLAIMER: this publication / analysis is only for general information purposes. I am not a professional trader and I will never be a financial advisor. The material in this publication does not constitute any trading advice of any kind. This is the way I see the paintings and what my ideas are.
Perform your own analysis before making an investment decision. Use money that you are willing to lose if you make an investment.
If you make exchanges or investments after reading this publication, it is entirely at your own risk. I am not responsible for any of your gains or losses. By reading this publication, you acknowledge and agree that you will never hold me liable for any of your profits or losses.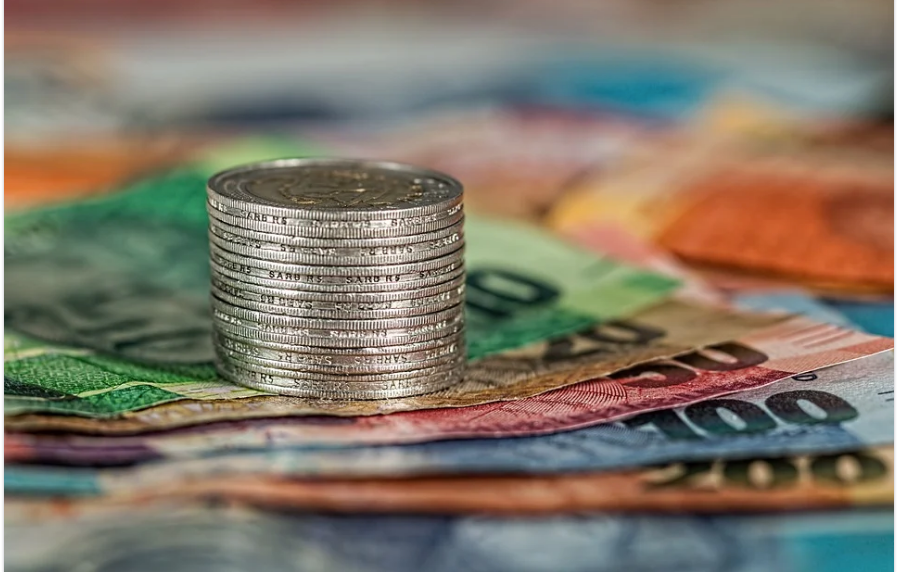 Vote for the post.
Always support good content.
Follow me it costs you nothing and you get a Healing Reward with Your Vote