You may be richer than me,
but you will never be free like me
---
Hello.
I'm traveler @rbaggo
who is finding 'Humanism' in
'Capitalism'
Today's city is Bratislava, the capital of Slovakia, along the beautiful Donau River. :D
Bratislava is a travel destination with very few Korean tourists. Compared to Vienna, the capital of Austria, and Budapest, the capital of Hungary, as the reason there is not much to see. But, Bratislava has peaceful atmosphere which Budapest and Vienna doesn't have. So, if you have enough time, you should spend sometime there!
In Bratislava, there is a UFO tower on a bridge across the Donau River. It was named because the tower looks just like a UFO.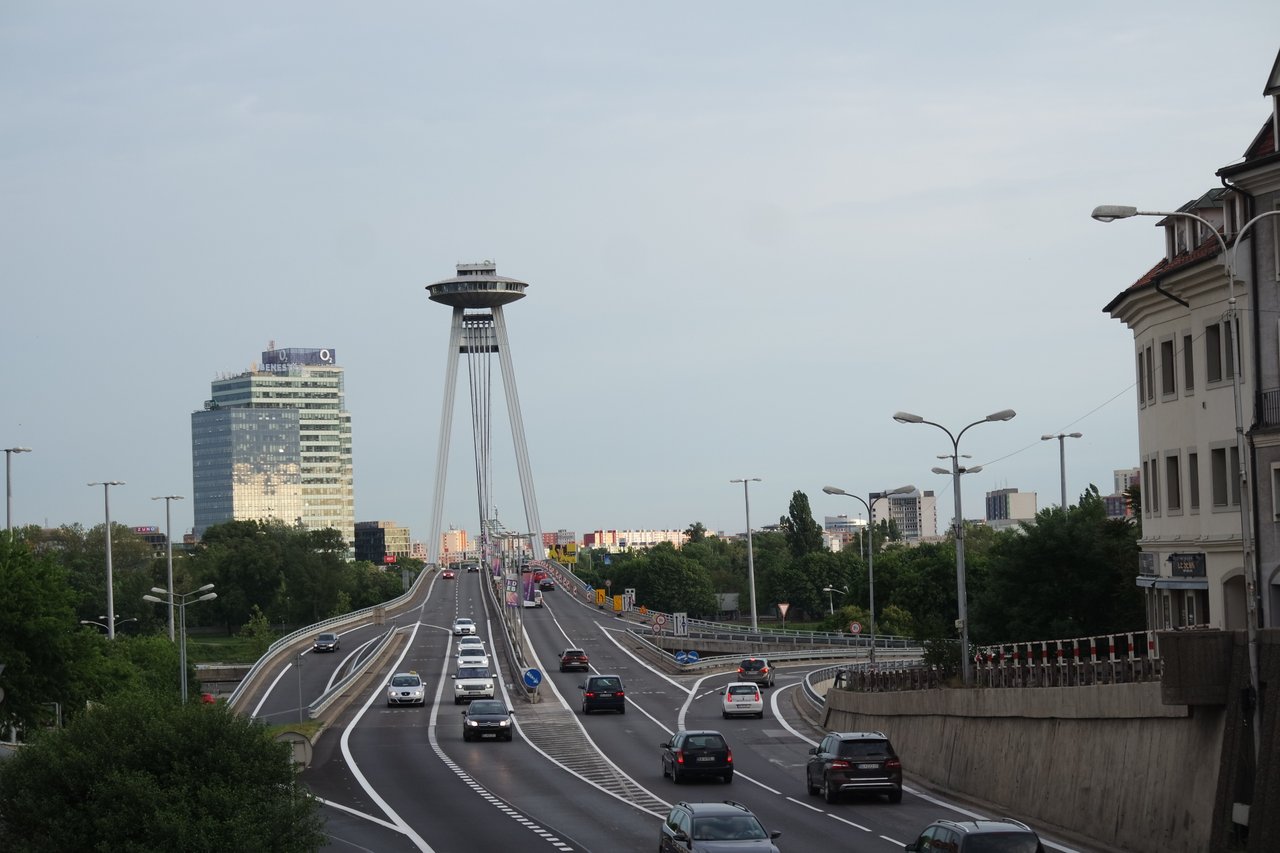 If you look closely, it looks like there is a UFO on the bridge.
On the top, there is an observatory and a restaurant. It's worth taking the time to go. The view is very nice.
My Slovak friend Lucas paid for the ticket. The ticket costs about 20 USD. He visited to London with two other friends, and stayed at our hostel.
The big building on the left is Bratislava Castle. The Donau River, also called Danube, flows in front of it. The Donau River starts from Germany and passes through Austria, Czech Republic, Slovakia, Hungary, Serbia, Bulgaria, Romania, and Ukraine. The capitals of many countries are along this river. I heard that there was a conflict.
Anyway, if you come up to the UFO Tower Observatory, you'll see this wonderful view. There's one thing to be careful about. The wind was stronger than I expected. I think it would be nice to have at least one light jacket.
This friend is Lenka who came to London with Lucas. When she got the news that I visited to Bratislava, she came to me to pick me up and took me to Nitra, old capital city and Namestovo, her hometown.
It's a picture that makes feel relaxed. Many people spend their time sitting on the walls like that. It's actually dangerous, but... It's also the best place to look at the Donau River while drinking wine or beer.
Most of all, Bratislava is a city where travelers just pass by, as I said before, on the way from Budapest to Vienna.
Bratislava is not so crowded, so it was more peaceful and comfortable. I think it was nice to look around and find Slovakian things.
Next time, I'll introduce a different image of Bratislava.