You may be richer than me,
but you will never be free like me
---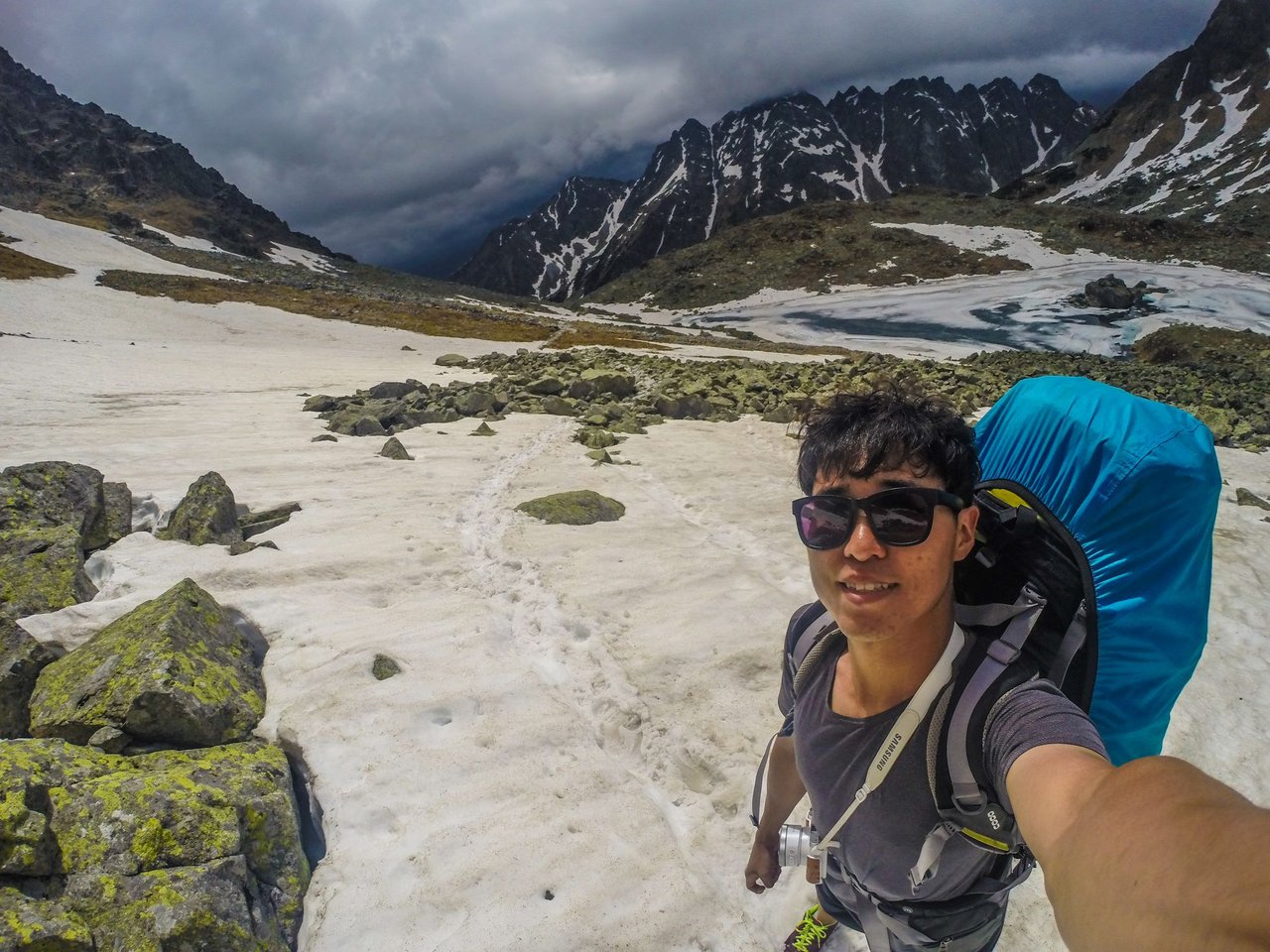 Hello.
I'm traveler @rbaggo
who is finding 'Humanism' in
'Capitalism'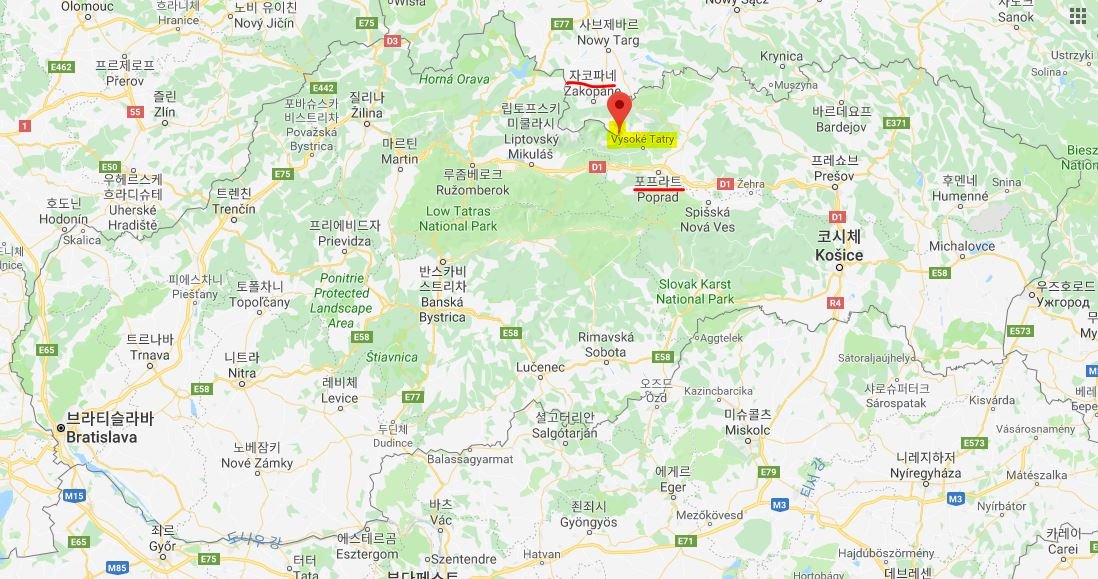 Today's story is about a climb to the 'Rysy' peak in the Tatry Mountains that is border between Slovakia and Poland. The red point on the map, is Rysy Peak.
Since ancient times, the Tatry mountains have been a major tourist destination recommended by locals, saying they are beautiful in Poland or Slovakia with high peaks. Poland is called 'Zakopane', Slovakia is called 'Strbské Pleso'.
---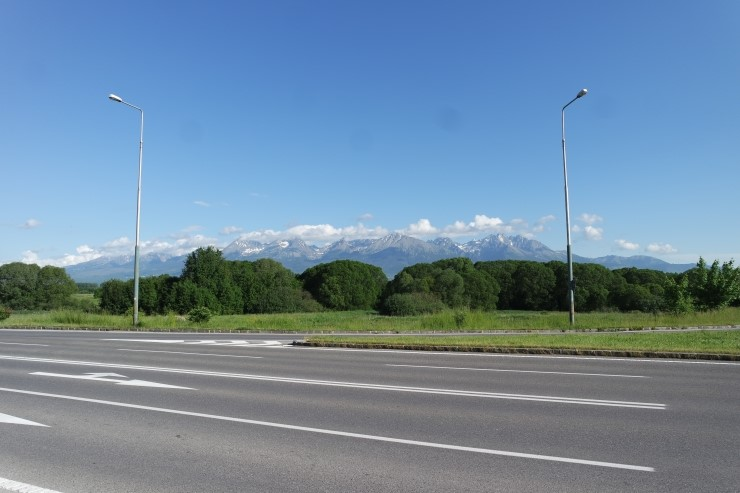 I'm going to climb a cloudy mountain right over there! It's been a long time since I've been on a trek. Without knowing what's going to happen afterwards...
---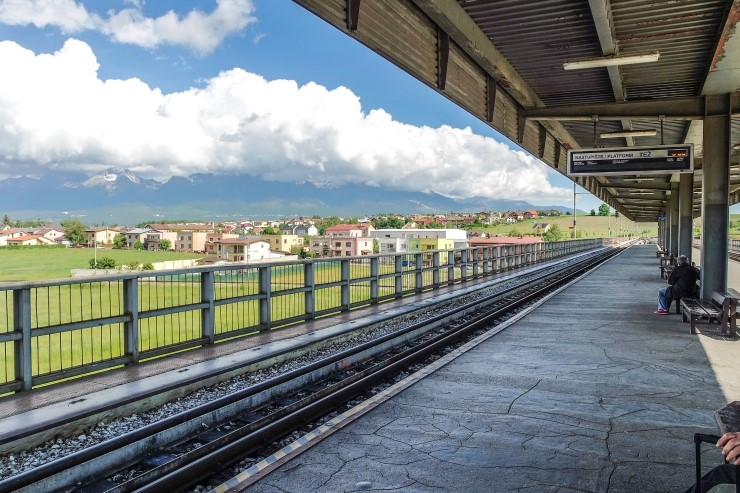 From Poprad, you can take a train to the village where you can climb mountains, 'štrbské pleso' or 'Vesoke tatry'. The clouds are so pretty that it looks like a fairy tale!
---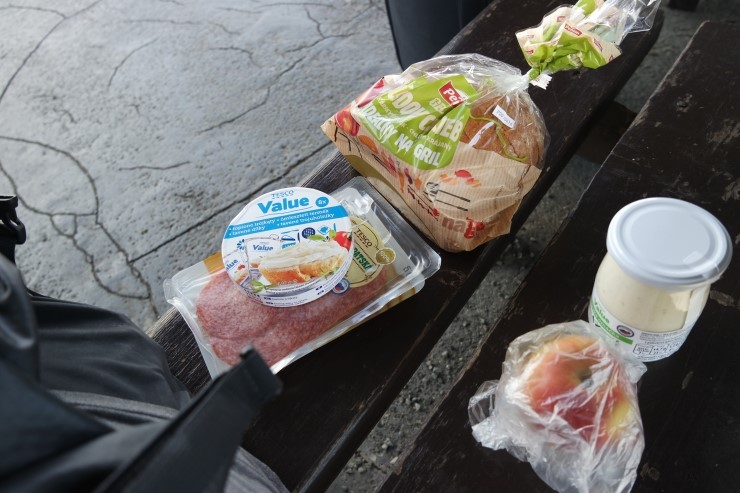 I took a lot of extra food because I didn't know if I can come down the mountain. Thinking about bread, salami ham, cheese, apples, and yogurt, I should have brought more, but I think I took less. Climbing a mountain consumes energy, so you quickly get hungry.
---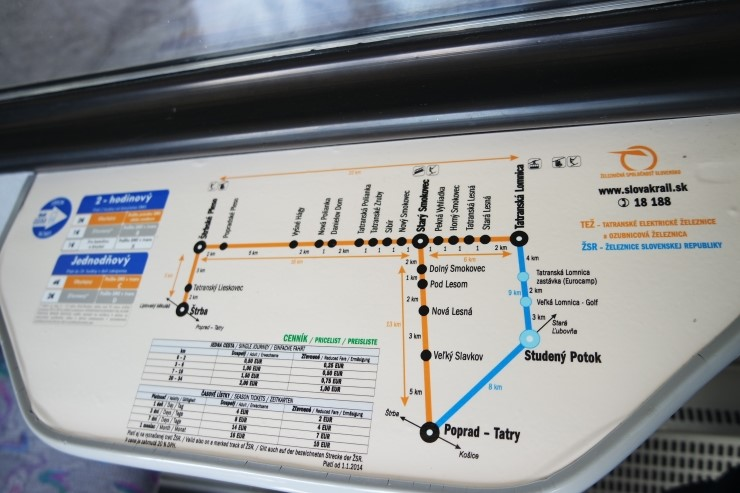 When I got on the train, the train fare and routes were drawn on a small table for each seat.
---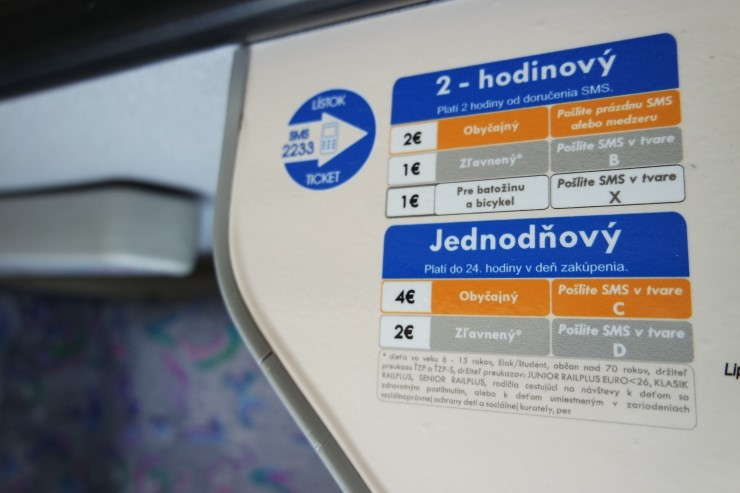 The tickets can be purchased in SMS. There was a Slovak number, but I already bought a ticket at the train station, so I didn't try it.
---

I was wondering how much I paid for the train, so I looked at the account book that day and found that it was only 2 euros for one-way. It was 2 euros a way back. I went from "Poprad-Tatry" to "Popradske Pleso" and when I came down from the mountain, I came down to "Strabske Pleso" and came back to "Poprad."
---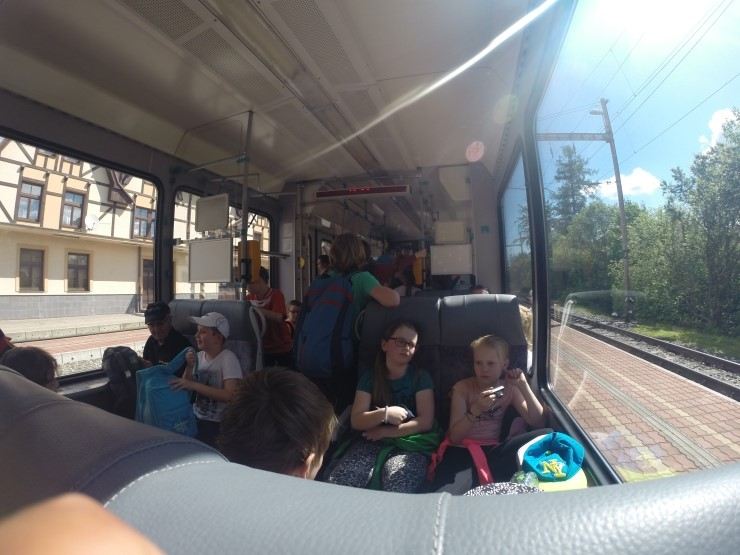 The train had a very wide window, so I felt like it was completely open. It was great to enjoy the beautiful scenery of the Tatree Mountains. On my way, I was riding on a train as a group wearing small bags to see if they were going on a picnic, and their bright and energetic energy is still vivid. It seems to be a major tourist destination for picnics in Slovakia.
---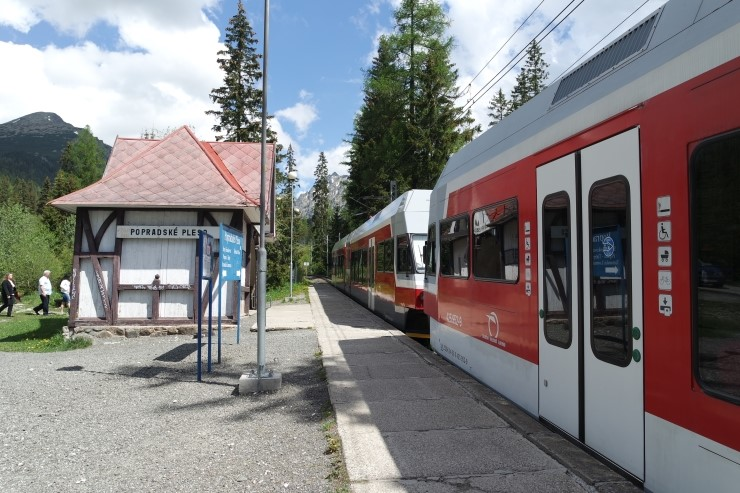 Popradske Plesso, the starting point for climbing up to Rysy Peak in the Tatree Mountains. Surprisingly, the train station is simple.Strabske Pleso next to it has a large lake and many big buildings.
---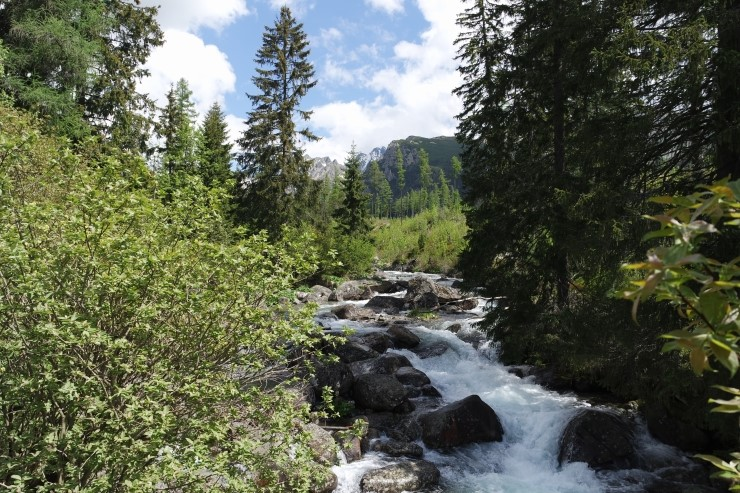 Cold-looking coniferous trees and cool valley water flowing through the rocks!! It was enough to feel the fresh nature.
---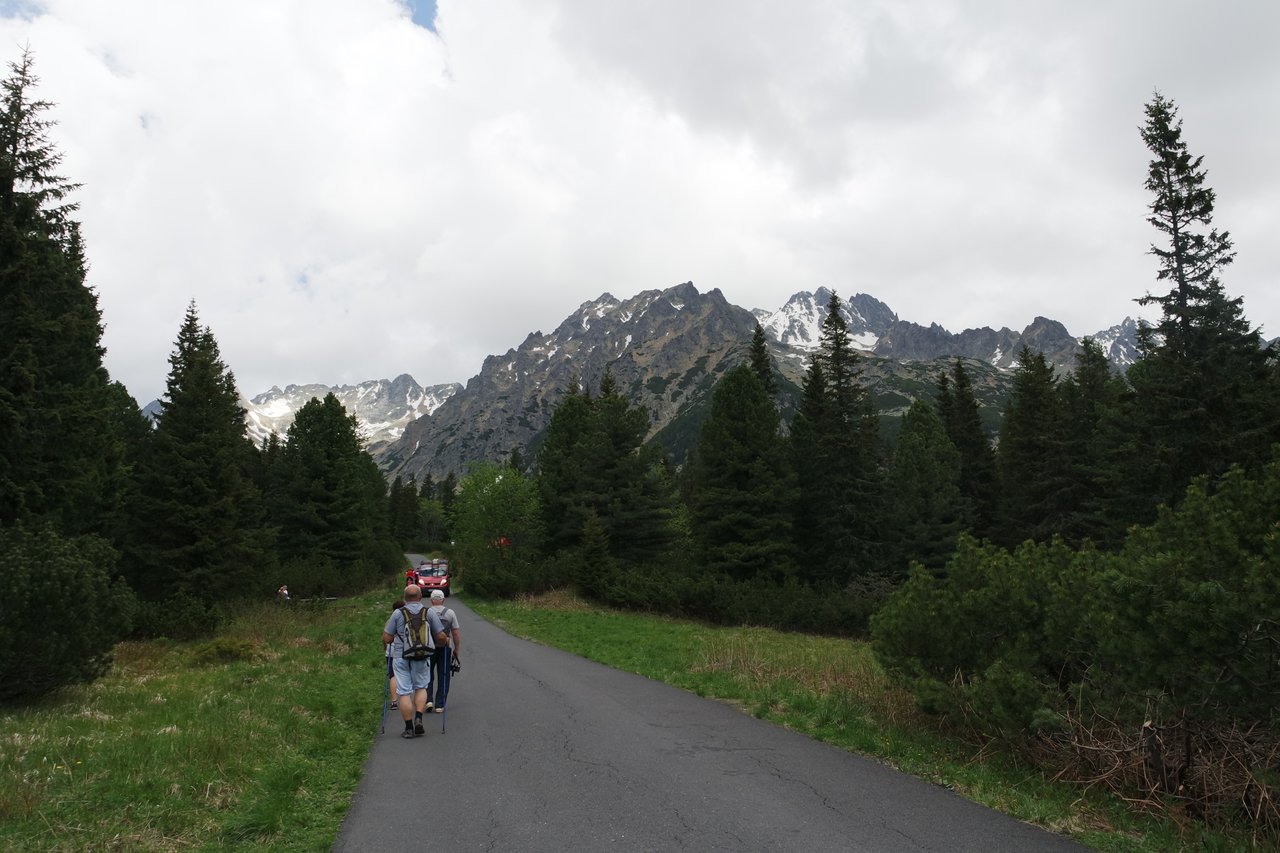 You will go up the road that uses for a long time as a walkway. The nature was nice, but I didn't see many people going up at the same time as me, so I wondered if they took the wrong road, but when I came up a little bit more, I could see people. Because it was around the mountain, the clouds were often caught, so when the sun was seen between the clouds, it became bright, then covered again, and became cloudy. Lightweight padding jacket was essential even if you wear light clothes because the mountain is a high peak. Personally, I think it's best to wear a light padded jacket with the clothes which blocks wind, on the outside.
---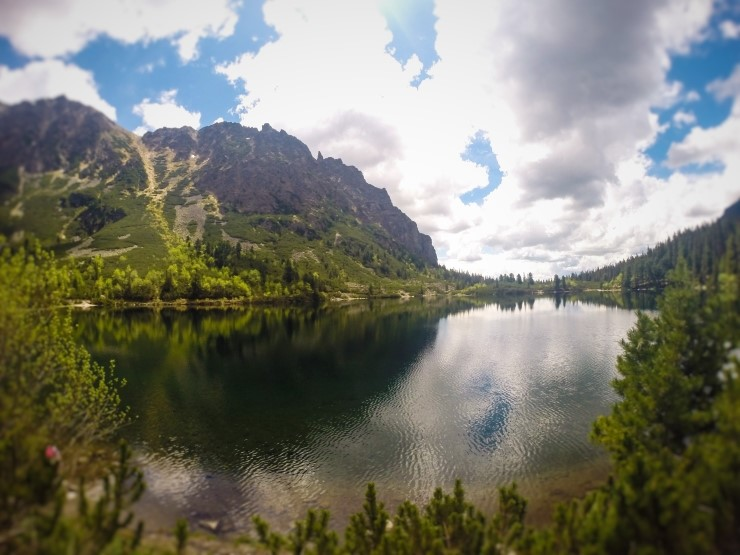 If you go further up, you'll see a big lake in the middle. There's a mountain cabin where you can rest. I decided to go up further and climb up the Rysy peak and camp near it to freeze to death or come down.
---
There was an interesting statue. Actually, I met Slovak middle school students who came here for a picnic. They welcomed me very much, saying I'm an Asian who is not common. And they asked me to take a picture with them.
But unfortunately, the picture I took turned white, probably because of the light came into the GoPro.
---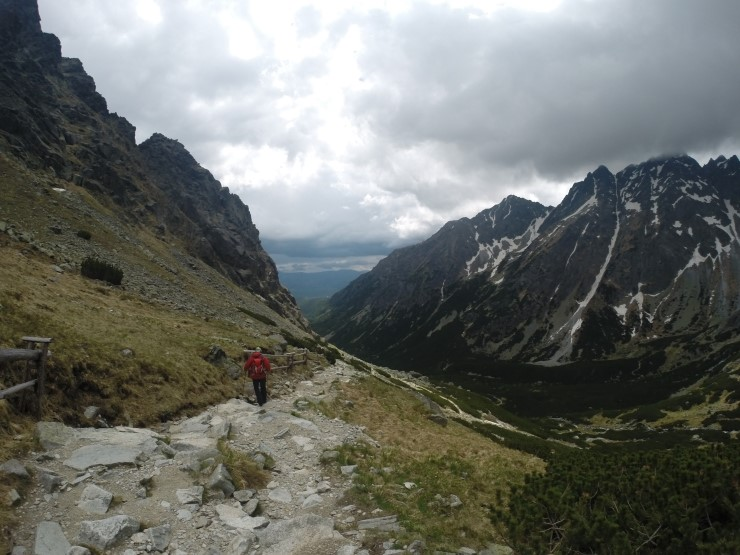 I started climbing the mountain again. As the slope became steep, stone steps appeared. And it got colder and colder.
---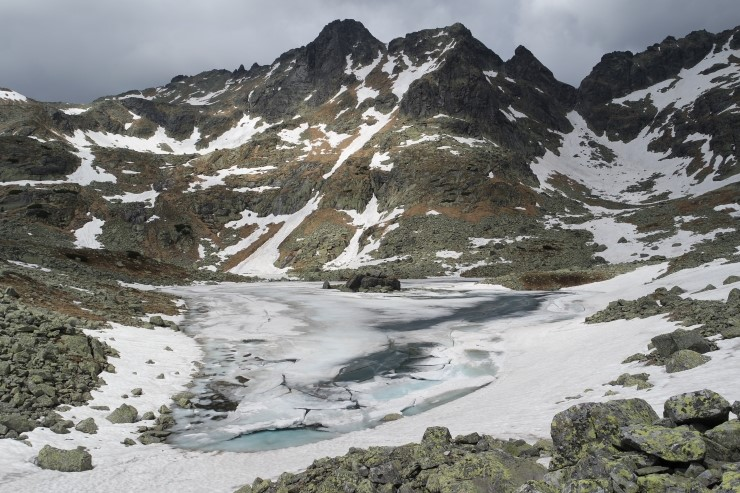 Then, when you climb up and up, snow and ice cover the road, and you have to go while you're guessing. Fortunately, I was able to follow the tracks well. Near the peak, there is a small lake made of melted snow. It also creates a new spectacle as the surface freezes again.
---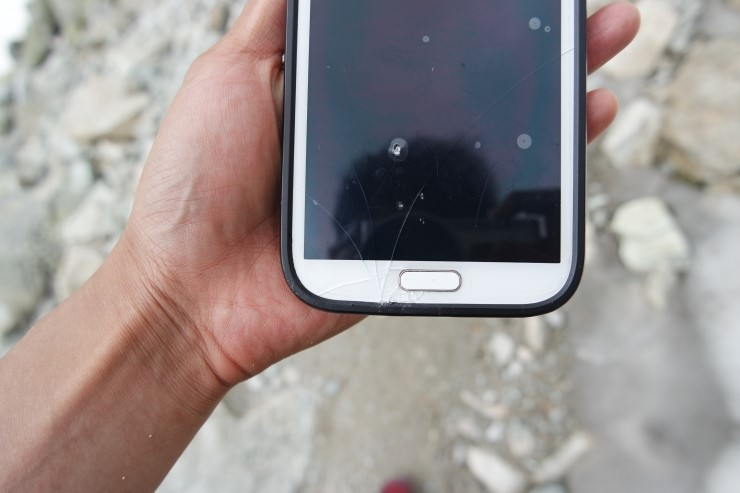 But soon after, something very sad happened to me.
There are three things I always say.
"I will meet good people"
"Accidents always happen when you're off guard."
"Treasure is always in the hidden."
While I was thinking about something else for a while, I slipped as the center of gravity shifted from my feet, whether it was the place where the snow melted into ice or was pushed back by the weight of the snow.
Fortunately, it didn't fall down the cliff, it just slipped on the walkway. But when I slipped, I could just let go of the cell phone I was holding in my hand, but I slipped and threw it into the ground with a tight grip. So the cellphone cracked on the screen.
---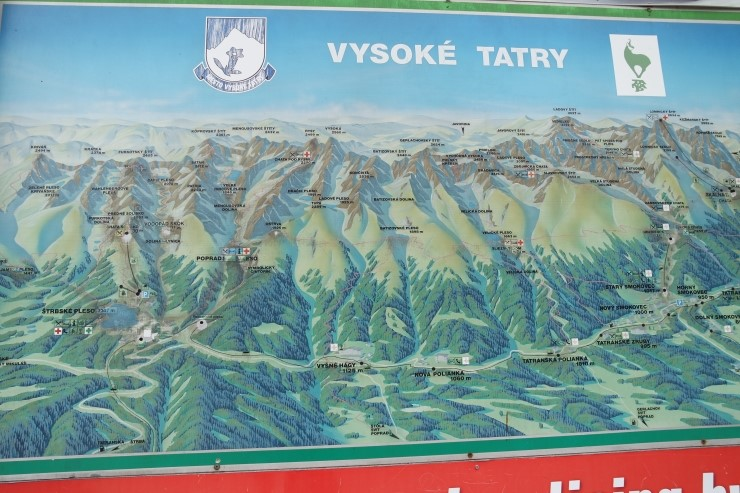 When the Rysy peak is just around the corner, a little further up is the conquest of the highlands. Suddenly, a blizzard began to blow. Suddenly it rained, and the rain became snow, so I couldn't even see the foggy Rysy Peak. So I came down. I couldn't see the road at all. I didn't want to risk my life.
If you look at the map of the Tatry mountains, it says 'Vesoke Tatry,' and now that I'm studying Polish, I understand the words. 'Vesoke' is an adjective which is the meaning of 'tall'. There may be a difference between Slovak and Polish words, but in Polish, Mt. Tatry seems to be perceived as neutral, not male and female, anyway it must be one of them between 'wysoki', 'wysoka' and 'wysoke'. Ugh...
---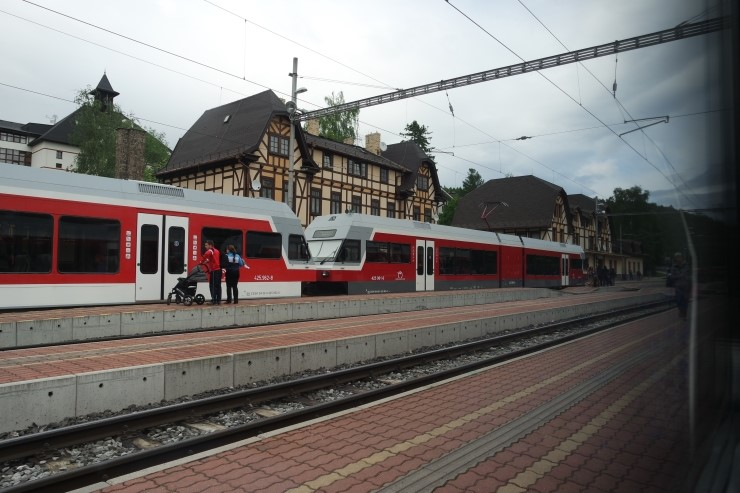 The screen was broken, but I was good to visit there. If I had climbed a little earlier, I would have crossed the Rysy peak and stepped on Polish soil... That's only more to my regret.