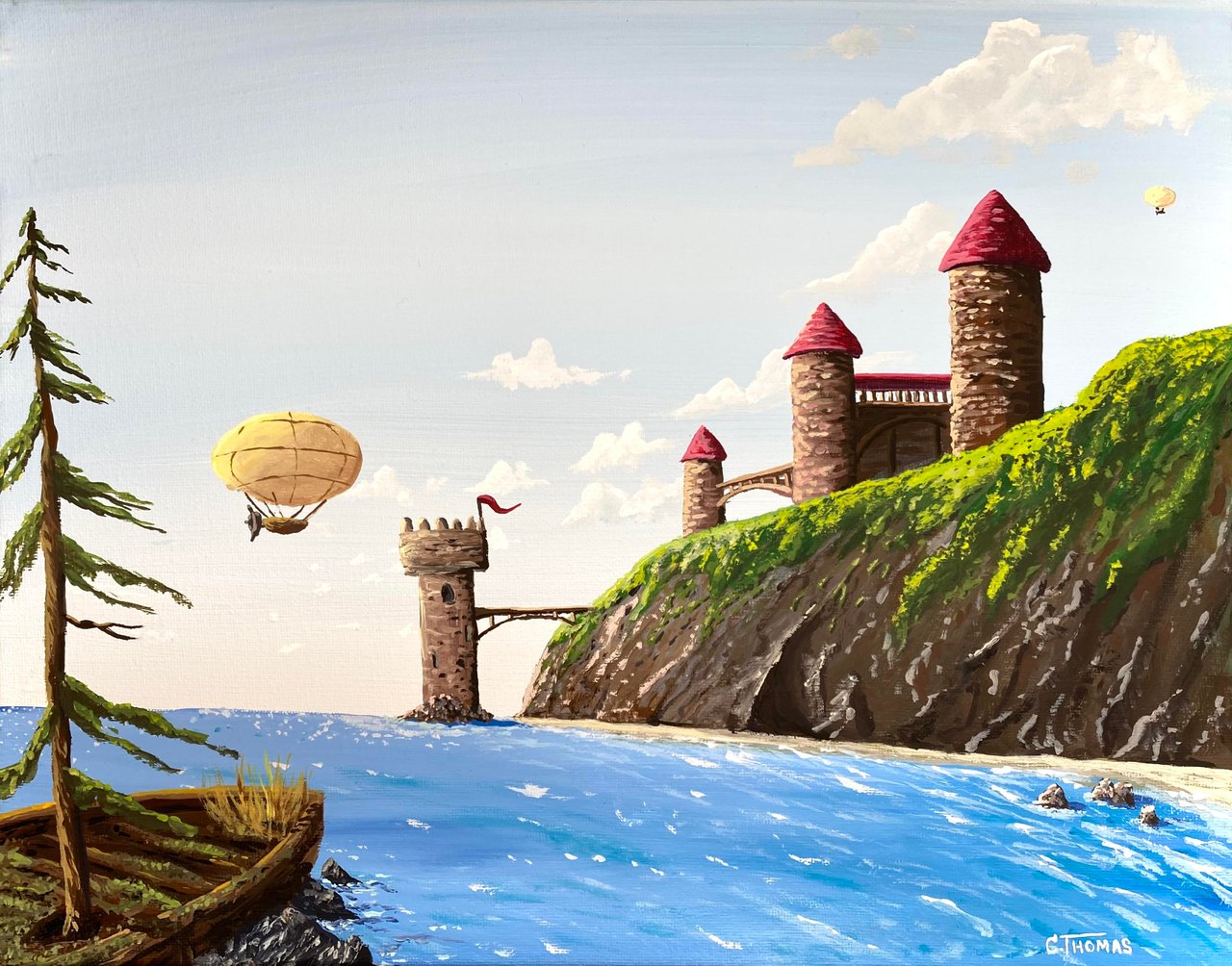 Acrylic on 11 x14" canvas, August 2021
This piece combines several elements that interest me - Fantasy, science fiction, and surrealism.
I wanted to create a mysterious atmosphere with the wrecked ship in the foreground, and leave the audience wondering about the airships docking at the castle in the distance.
This piece was a return to painting for me as I have been inactive as of late.
Happy Painting!