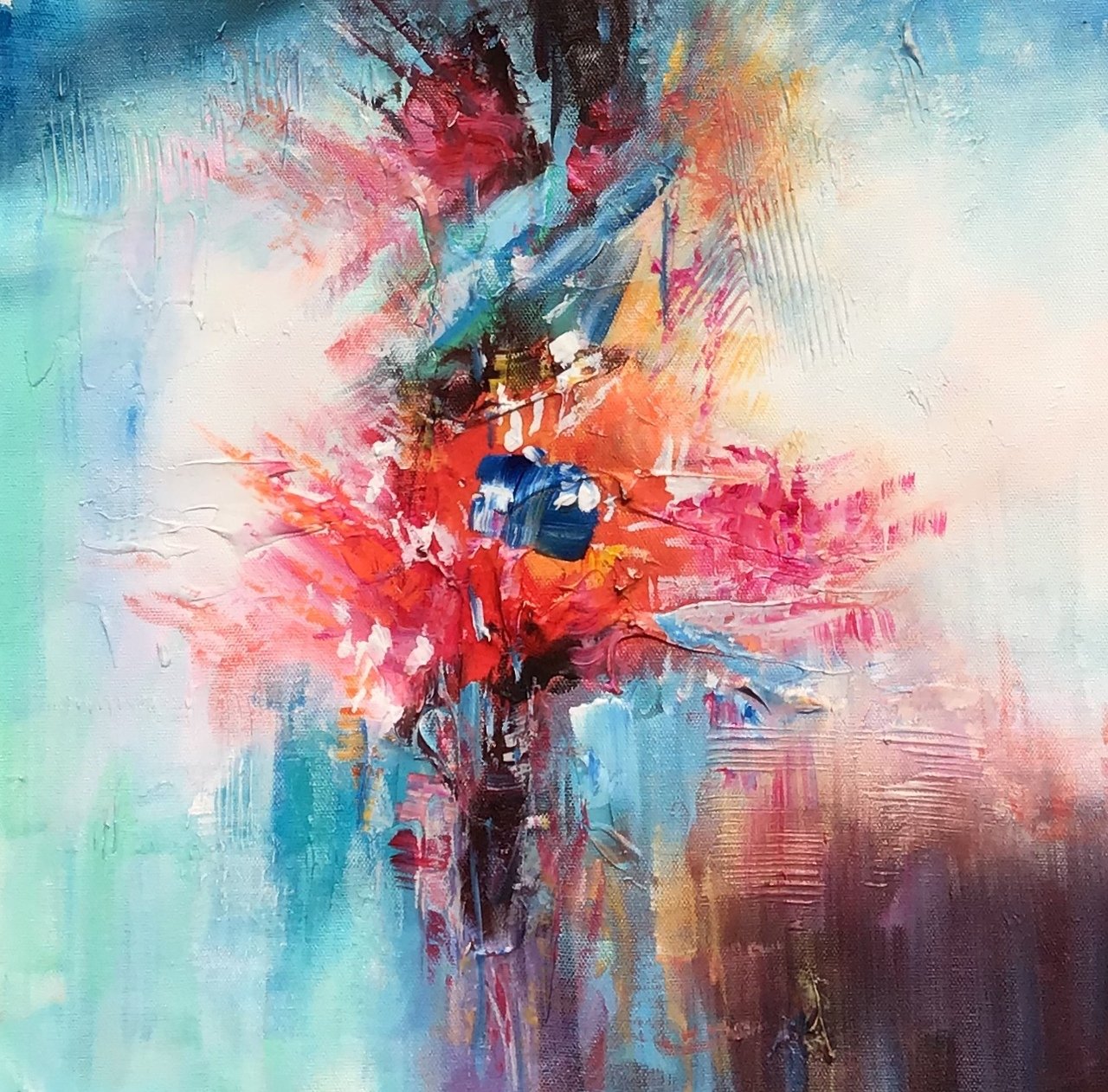 Source/Fuente
What is art?
¿Qué es el arte?
It is everything that makes you feel something, that calms you, gives you comfort or makes you happy. Over time I have seen people making art without knowing that I was doing it, because for me, art was not based only on painting or understanding painting.
Es todo aquello que te haga sentir algo, eso que te calma, da confort o te hace feliz. Con el pasar del tiempo he visto personas haciendo arte sin saber que lo estaba haciendo, porque para mí, el arte no se basaba solo en pintar o entender la pintura.
I have seen grandmothers knitting that sweater she gave you at Christmas, the one you did not like or with colors that did not even match, the one you never wore, I saw her admire it with a lot of love thinking that you were going to love it ... That was art for me because made me feel something.
He visto abuelas tejiendo ese suéter que te dio en navidad, ese que no te gustó o con colores que ni combinaban, ese que no te pusiste jamás, la vi admirarlo con mucho amor pensando que lo ibas a amar… Eso fue arte para mí porque me hizo sentir algo.
And to conclude, I hope that you do not deprive yourselves of that art that we all know we can make, maybe those cookies that we love to cook and we do not do it out of laziness, but that we know that our mother loves or tell those jokes that brighten her day. A person. We can all make art and they are not necessarily the conventional ones that we know, thank you.
Y para concluir, espero que no se priven de ese arte que todos sabemos que podemos hacer, tal vez esas galletas que nos encanta cocinar y no lo hacemos por pereza, pero que sabemos que nuestra madre ama o contar esos chistes que le alegran el día a una persona. Todos podemos hacer arte y no necesariamente son los convencionales que conocemos, gracias.