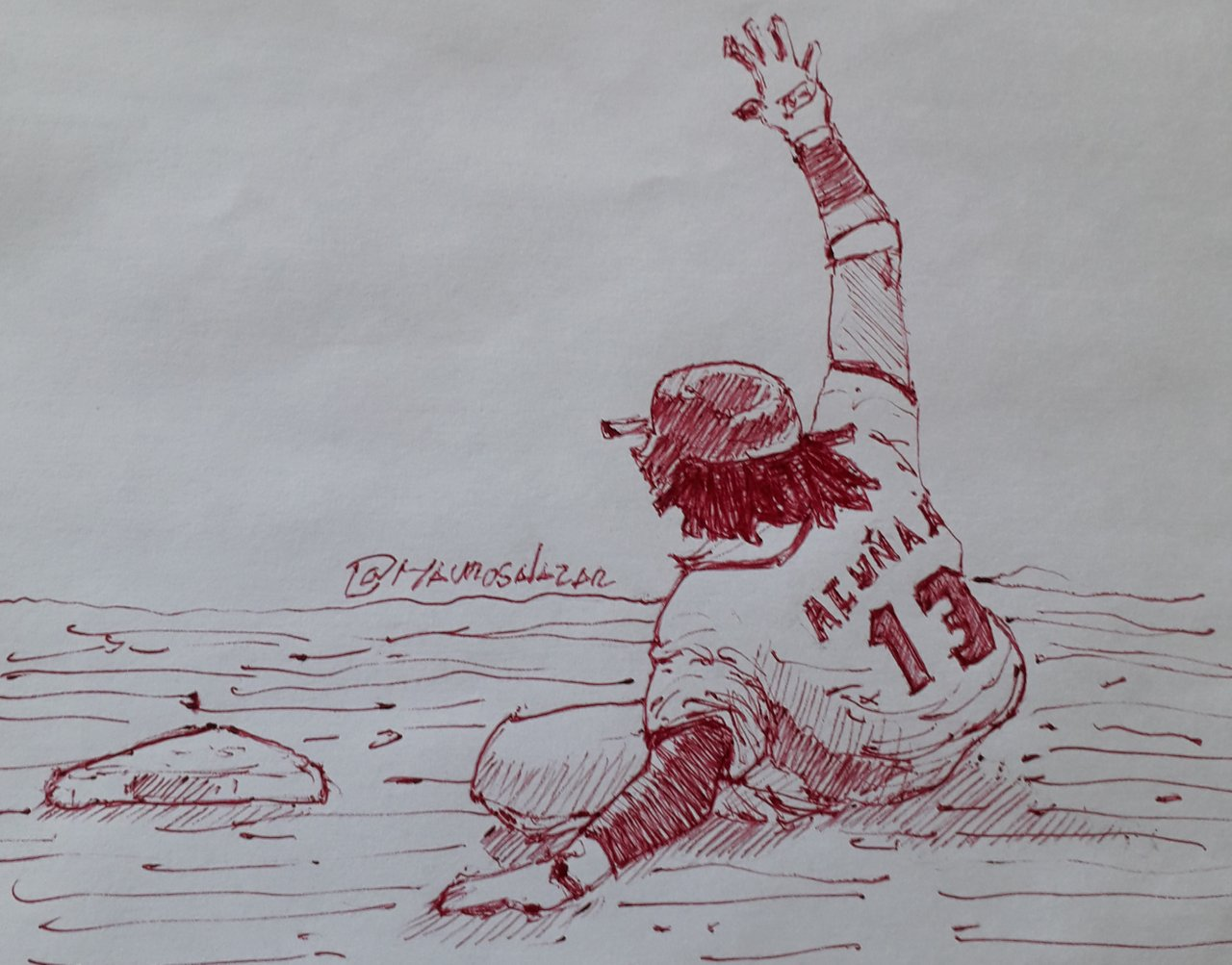 Venezuelan Ronald Acuña, one of MLB's fastest players, led the league in 2019 with 37 stolen bases. Some people say he is too valuable to risk injury by letting him steal 50 bases in a season and of course he could do it.
For that reason I think Ronald Acuna is too slippery to put him out there running the bases.
First I started by drawing the head and upper body: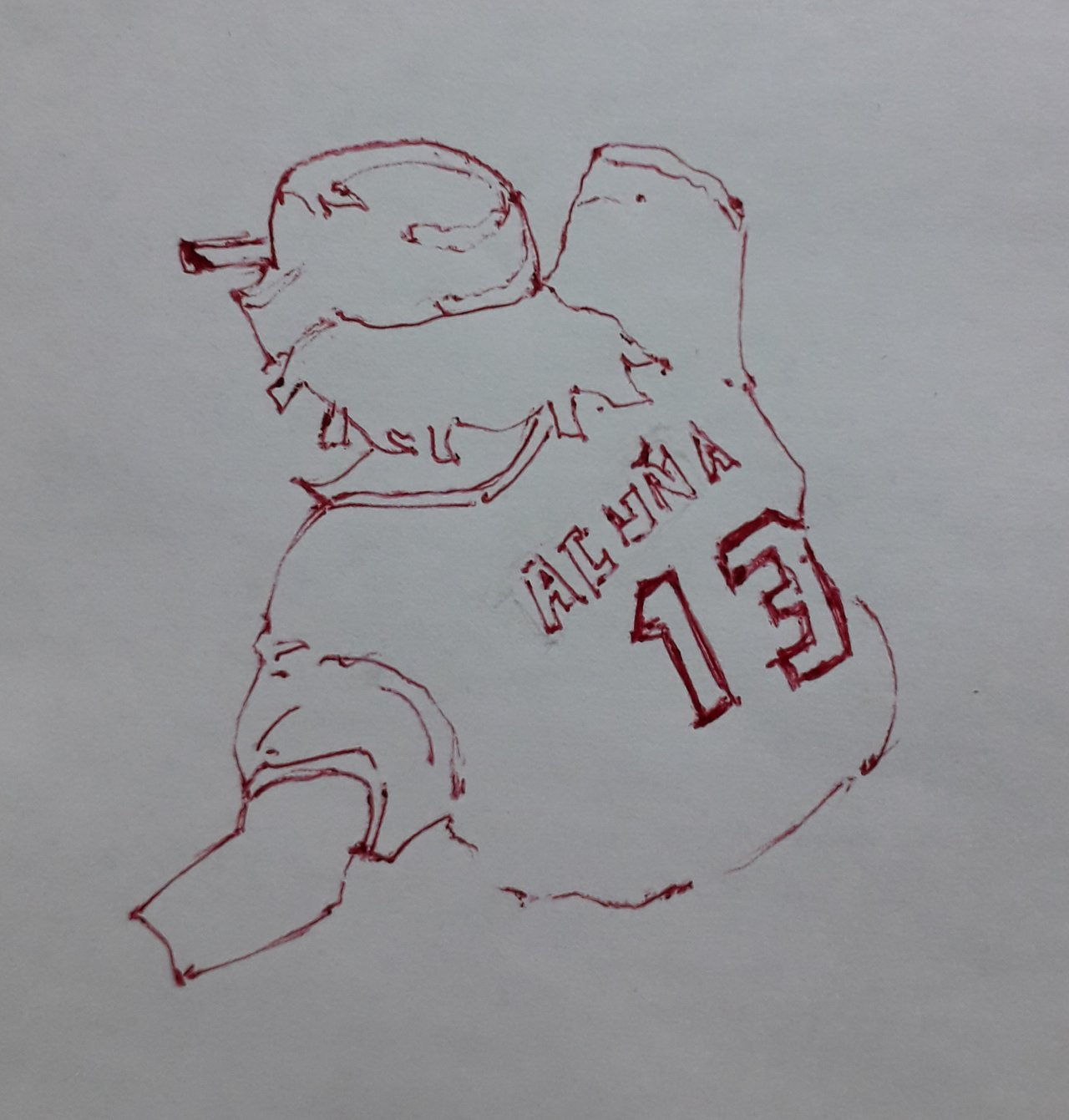 Then finish the whole body contour and add some details on the uniform and the base on the baseball field: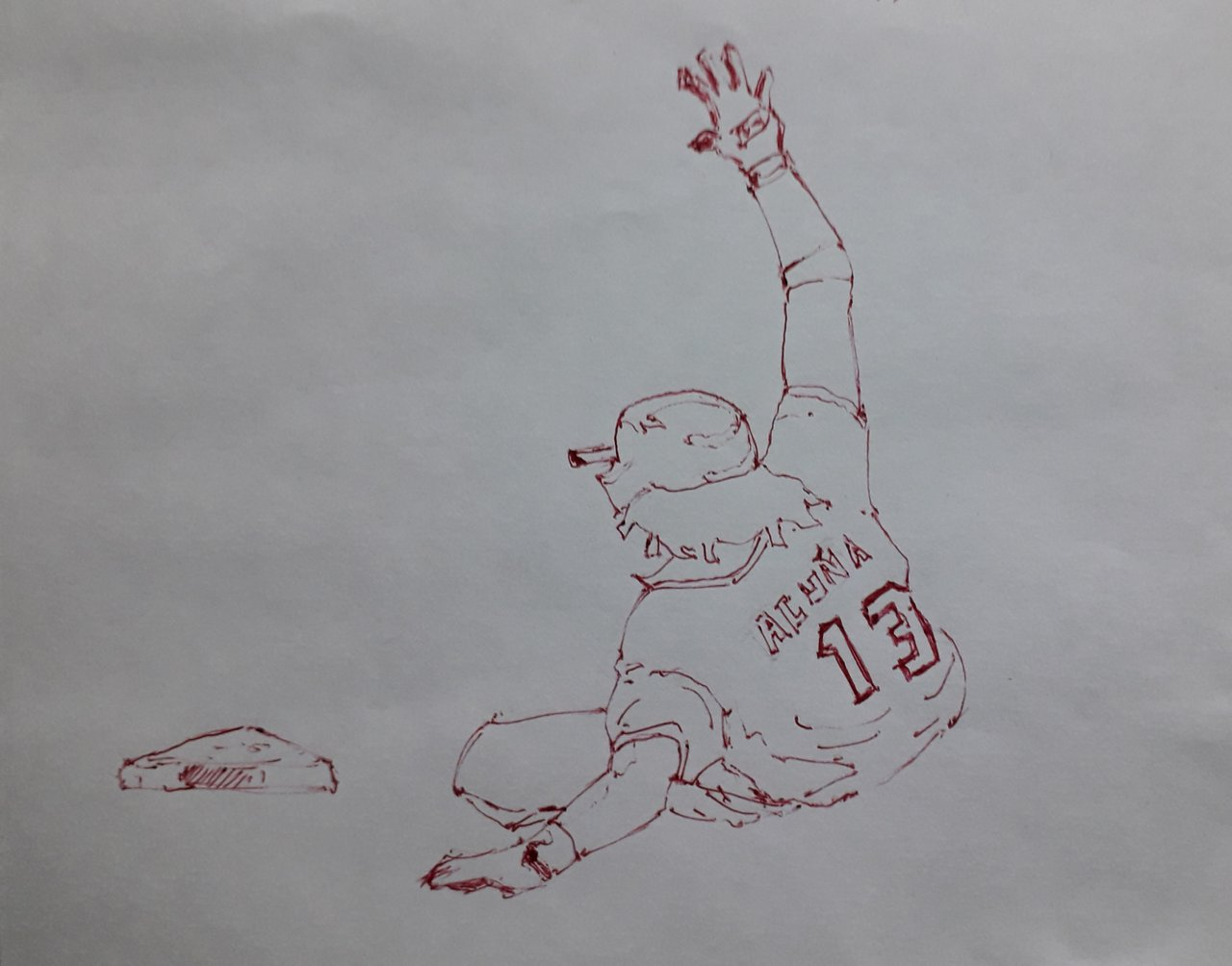 Here I show how I started to fill in shadows to give volume to the drawing: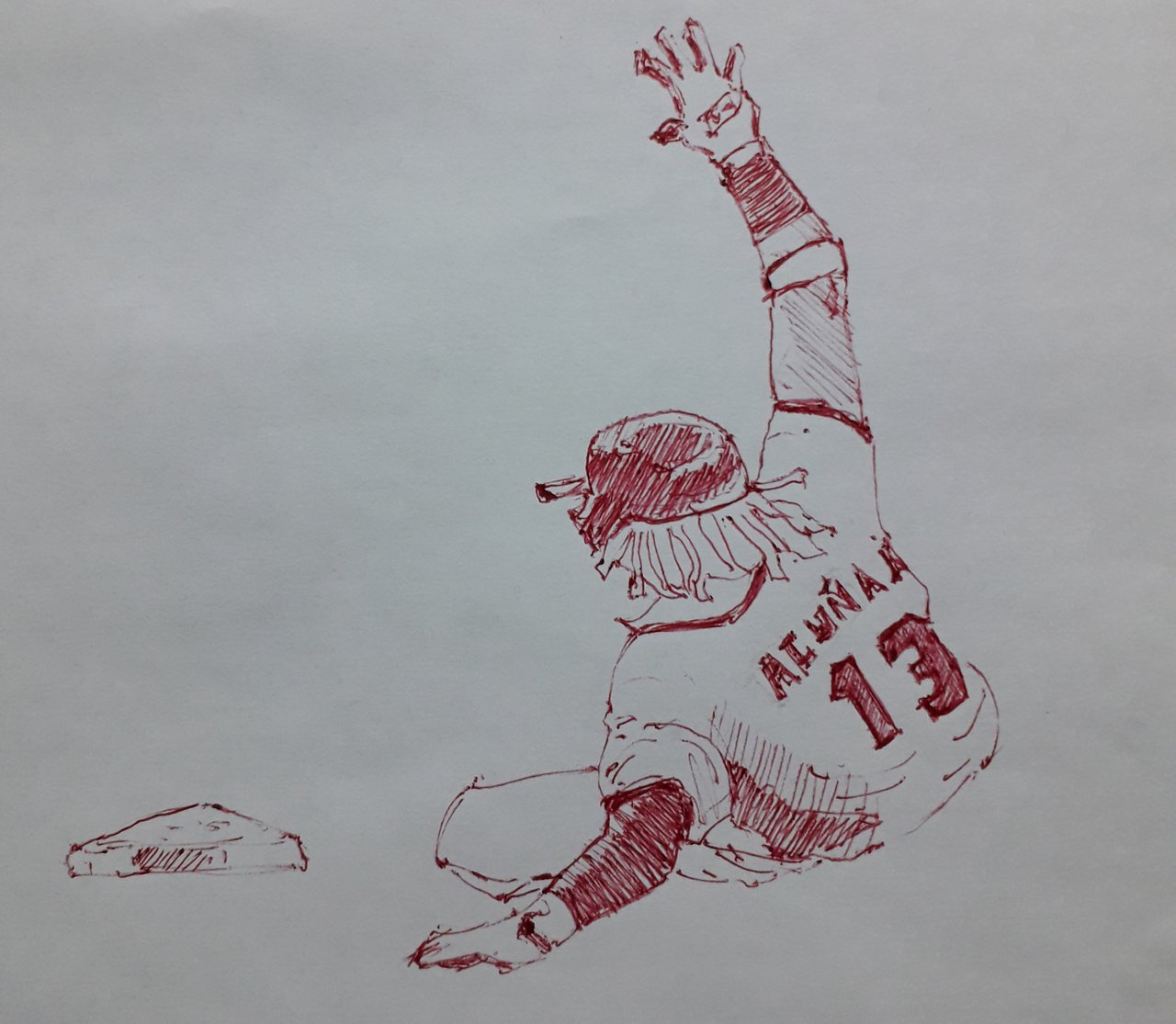 For this inktober 2020 I continued to use a red pen and white recycled paper.
See ya✌🏼🇻🇪⚾