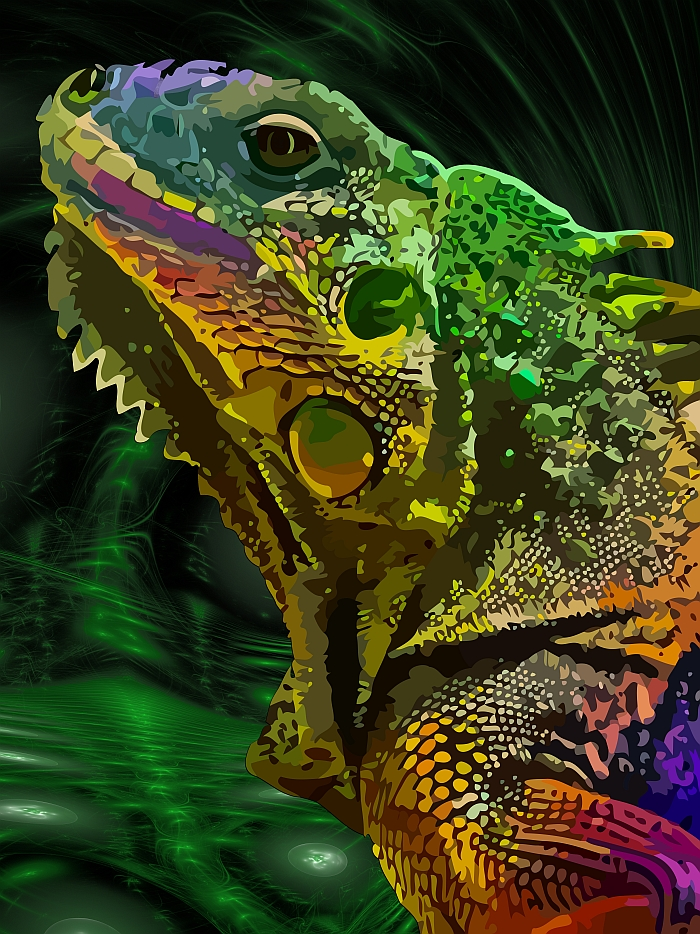 Source by @seo-boss
This is my collage "The chameleon". I had already published that under the hashtag "german". I don't want to withhold it from my international friends ;-).
This animal can move both eyes independently of one another and thus cover a viewing angle of over 340 °, mind you, without having to move the head. I find that very astonishing. Even more amazing is the ability that a chameleon can change the color of the body's surface. It can always adapt to the color of the environment and thus becomes the environment itself.
It would certainly be an advantage for us humans if we had skills similar to a chameleon.
✨ cяεαтιvιтү ιs ωнαт ∂яιvεs αωαү тнε gяαү σғ ℓιғε. ✨
Here is the link to the German version. There is also a little poem.
https://steemit.com/deutsch/@seo-boss/das-wundersame-wesen
It was a pleasure for me