H ey guys hope you all are doing fine. Alhamdulillah I am also fine. I was inactive on this community due to my busy life. Cause recently I admitted into University. So I got a few time to spend on steemit. But no w I am free for somedays. And I decided to active here life before again. Anysways, welcome to my new post here. In this post, I will show you my another NFT-Art
My NFT-Art
---
---
---
You can demonstrate your creativity by creating art. You can also use art to demonstrate your creativity. I've always enjoyed creating digital art. Because I'm not very good at making things by hand. I can't even fully fill in the color. That is why I made the decision to go digital. I'm still learning. Please be kind to assess if I have made any mistakes in my art.
---
---
When You are trying Digital art you don't need many things- In this case I need-
Computer
Adobe Photoshop CC 2019
Free Brushes by Brusheezy! (Get Copyright-free brushes from there.)
Drawing Process
---
At first I open Photoshop Application. Then I make a new file. I set the image size to 20002000 pixels. The image resolution is 20002000 pixels.
---
---
---
I created a new layer. Then I used the pen tool and hard round brush 5 pixels brush. Then I created the outline of my nft.
---
---
Step-3
---
Then I created eyes and brows with pen tool and elliptical tool.
---
---
---
Then I draw the lip. I choose light orange color in this case. The brush size was 30 pixels.
---
---
---
I added eye outline with the same lip's color. But this time the brush size was 15 pixels.
---
---
---
This time I select the paint bucket tool and color the nft to create the other thing easily.
---
---
---
Then I colored the eyes and draw teeth.
---
---
---
Then I colored inside the mouth. It's look like he was afraid.
---
---
---
Then I color the whole drawing with my desire color. I chose a good color combination for my drawing.
---
---
---
Then I added a gradient color layer as a background. Also I created shadow effect. All done my drawing is finished.
---
---
---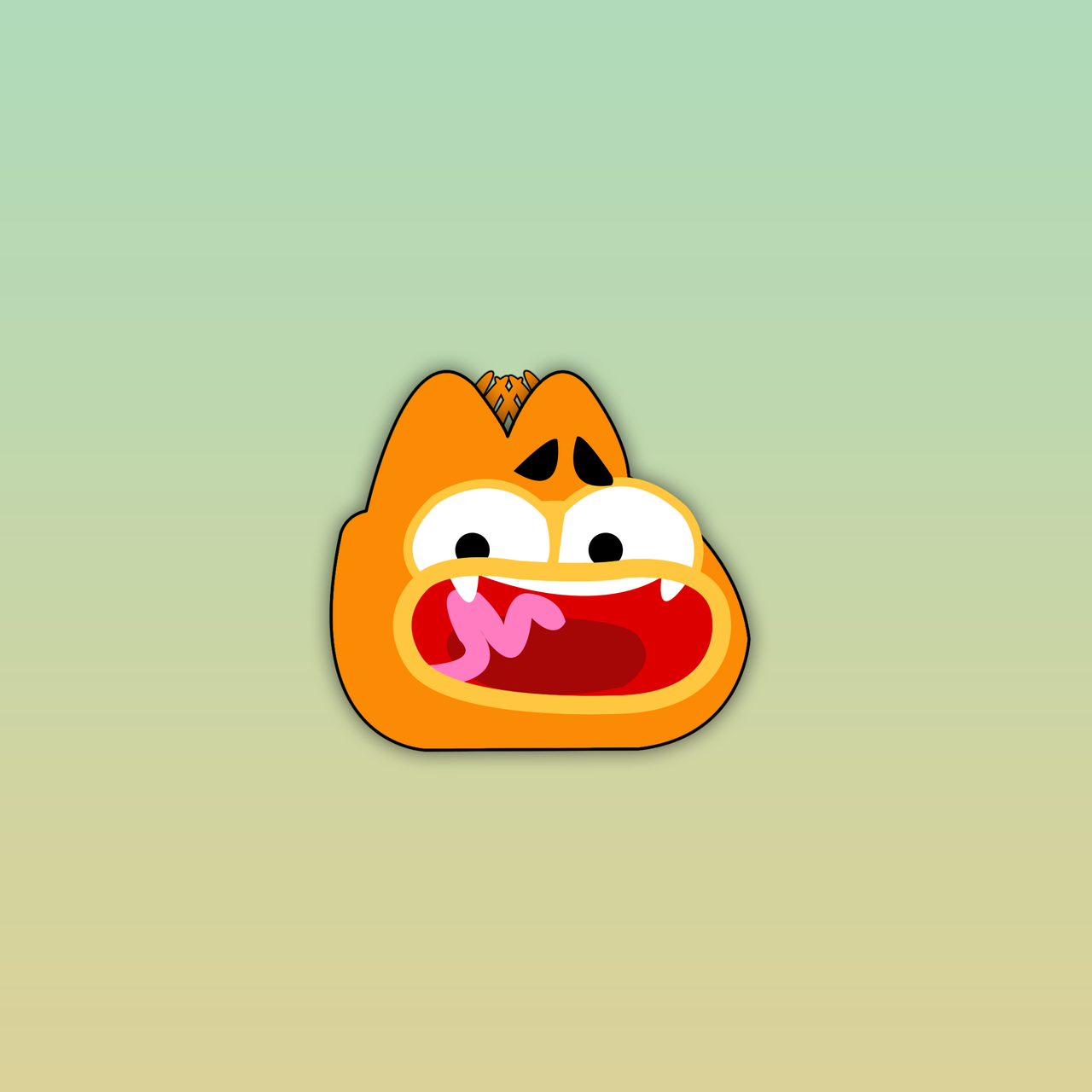 Final output of my art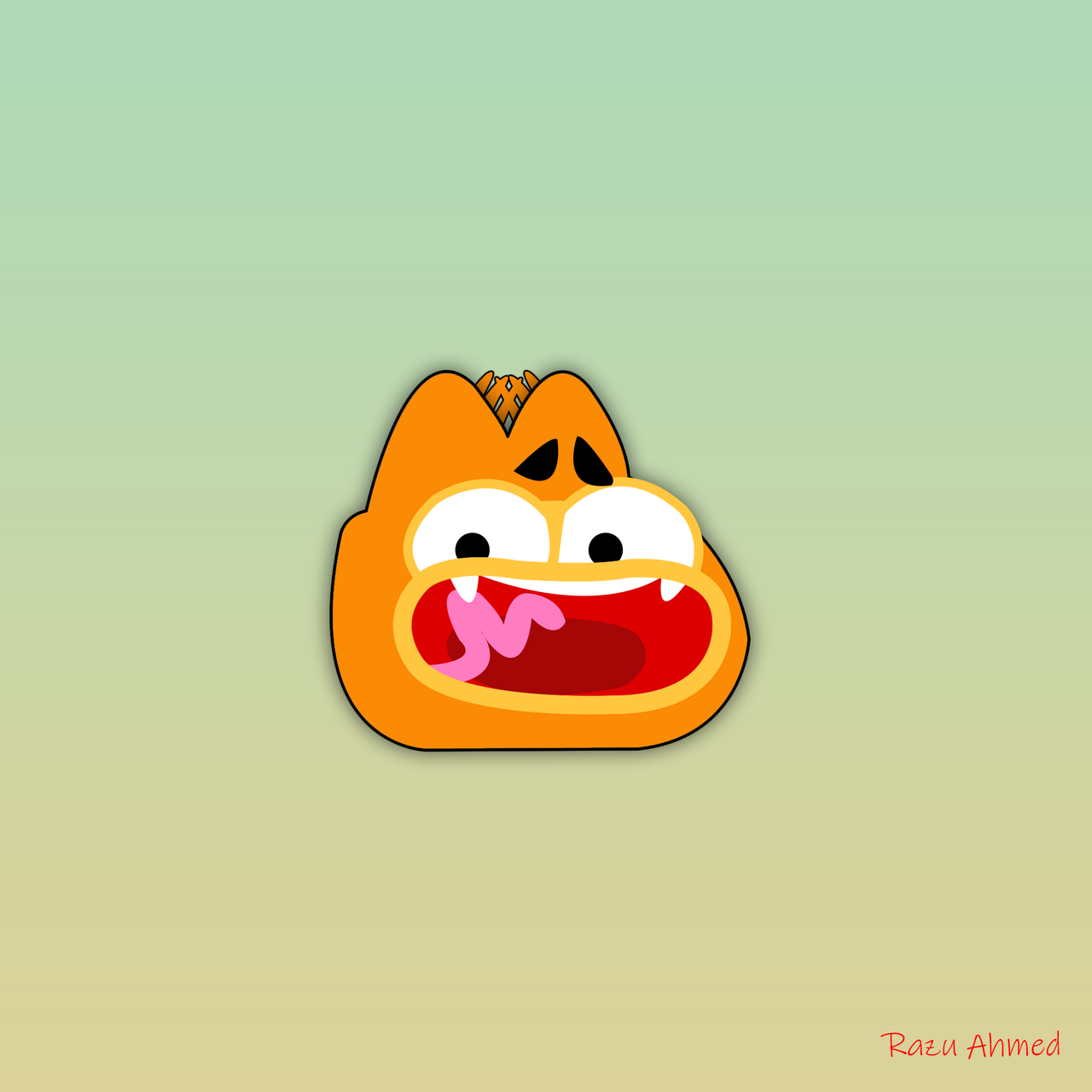 Final output of my art with my digital signature.
---
---
Since many days, I was inactive in this community. I was so busy due to my university class. So I hadn't got enought time to think about NFT ideas. But now I am doing online class in my versity. So I got enough time. This NFT idea is coming from one sticker in telegram. After seeing the sticker I thought I could make a nft. So I started to thinking my NFT with that idea. Then I came to make one with Photoshop.
---
About Listing on NFT marketplace
I have minted and listed this art on https://opensea.io/.
Thanks