COFFEEA has continued to see strong market movement, everyone is enjoying sharing the token as a reward for good content - and holding onto the tokens to collect.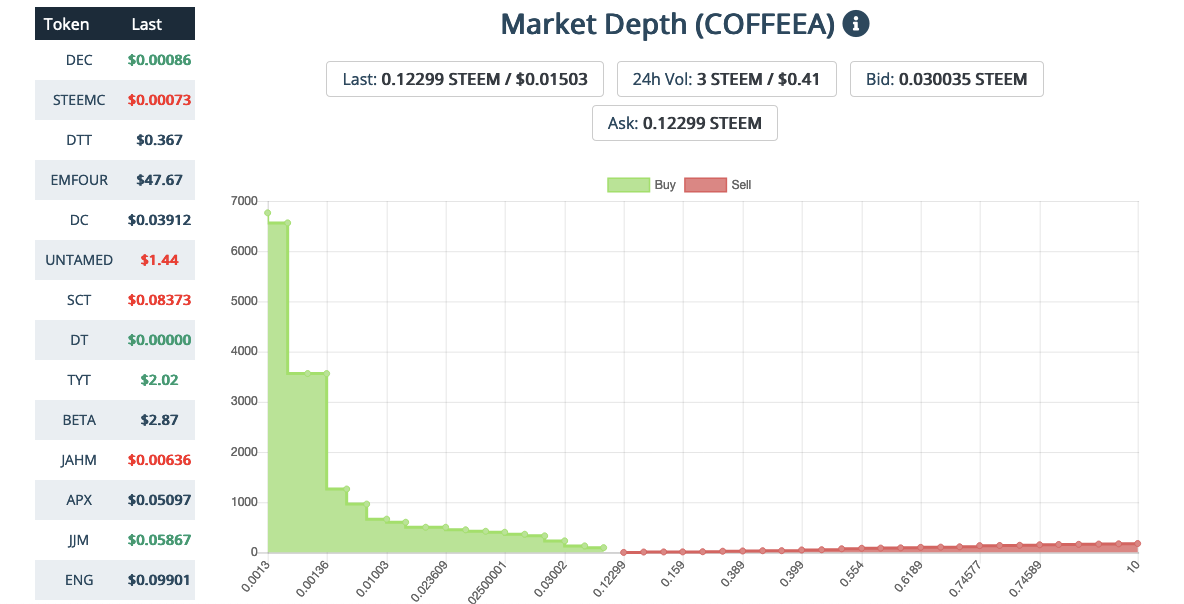 People have been asking though what else they can do with their tokens, while you can collect COFFEEA - market sales are not giving a great return - although as the token is given free as a reward for good content - any value is good! But now this token distribution account has a reasonable amount of Steem Power staked to it.

@coffeea.token has also staked a range of tribe tokens, with over 15k SPORTS, 5k DBLOG, 1k MARLIANS and CCC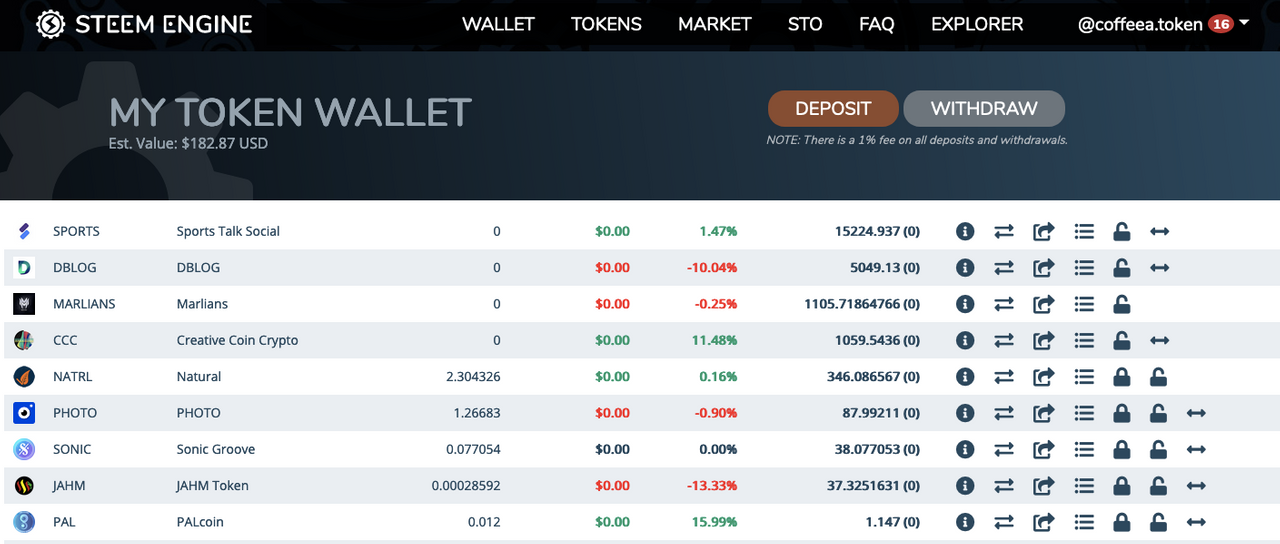 So the @coffeea.token account has quite a good upvote, and to get a 100% Upvote from it all you have to do is send 10 COFFEEA to coffeea.token with a post link as the memo. You can also get a partial vote, so 5 tokens gives you a 50% vote. Posts must be less then 3 days old, if the token account has already voted on the post it can not vote again.
As an example, my friend @blue.panda wishes to use some of his COFFEEA - but he's only been curating recently so has no posts to vote on. He likes a post by @thereikiforest and would like to reward that with his tokens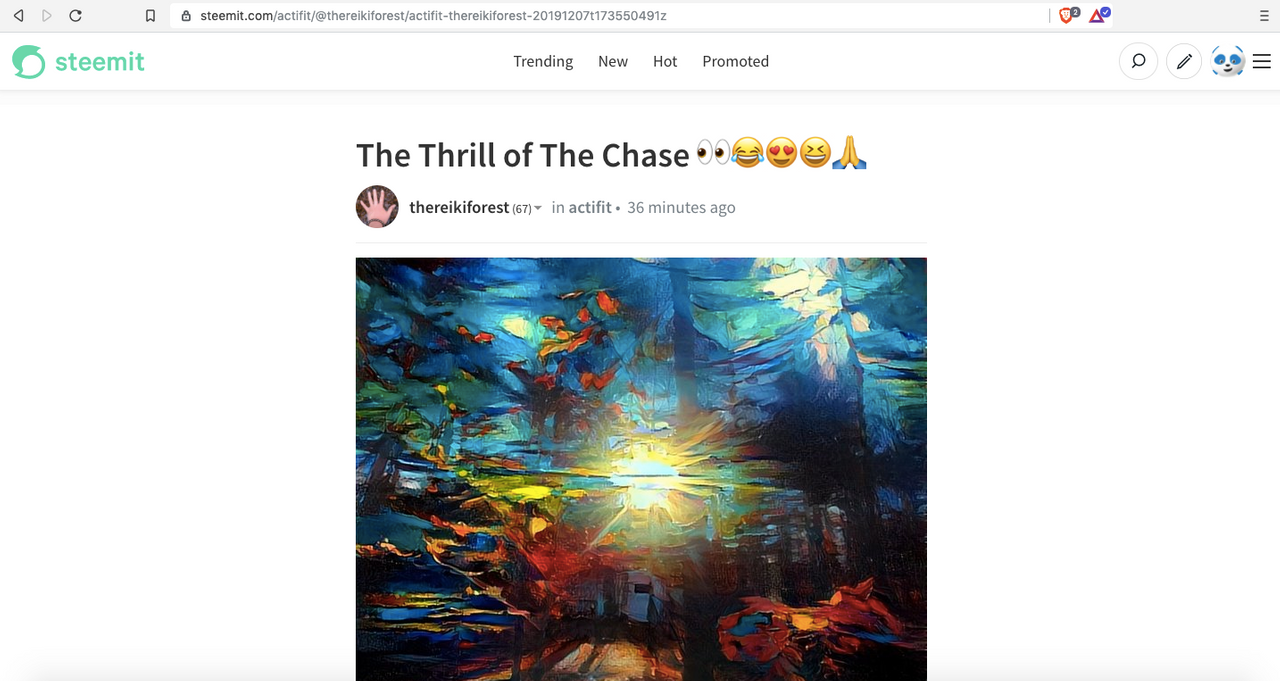 He copies the post link from the URL bar and then heads to Steem-Engine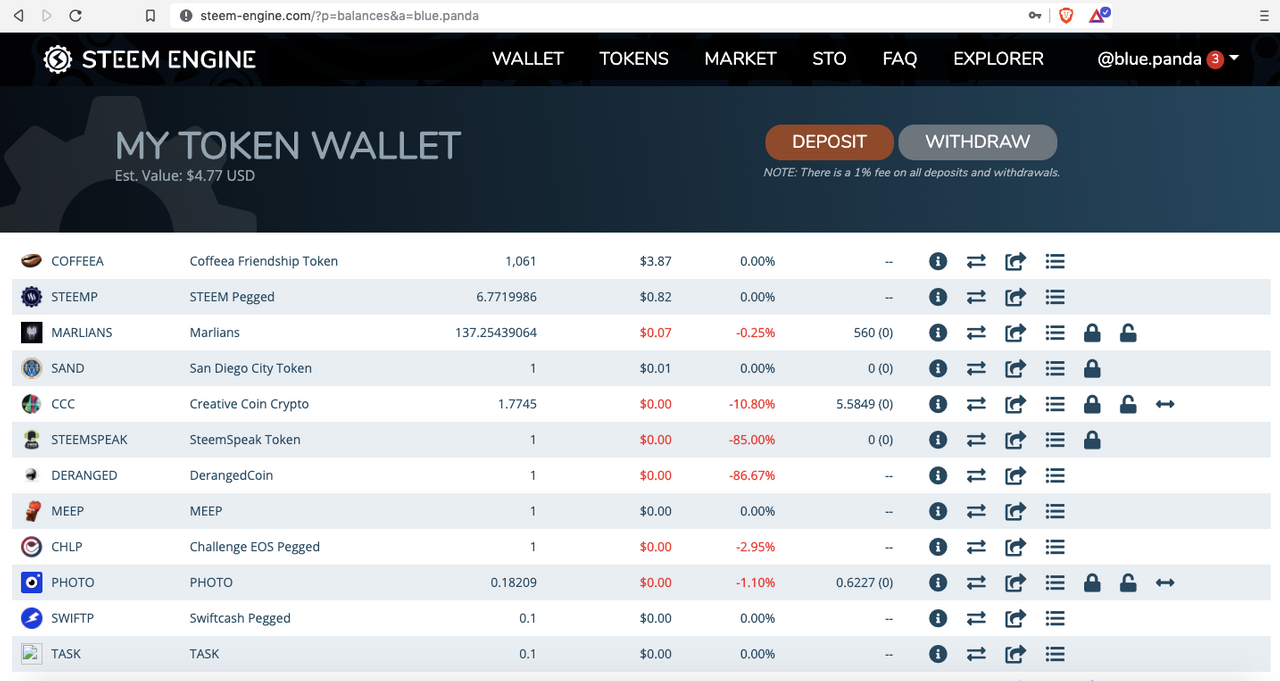 COFFEEA is top of his list, and he clicks the box with an arrow popping out of it on the right side of it's line to transfer COFFEEA to someone.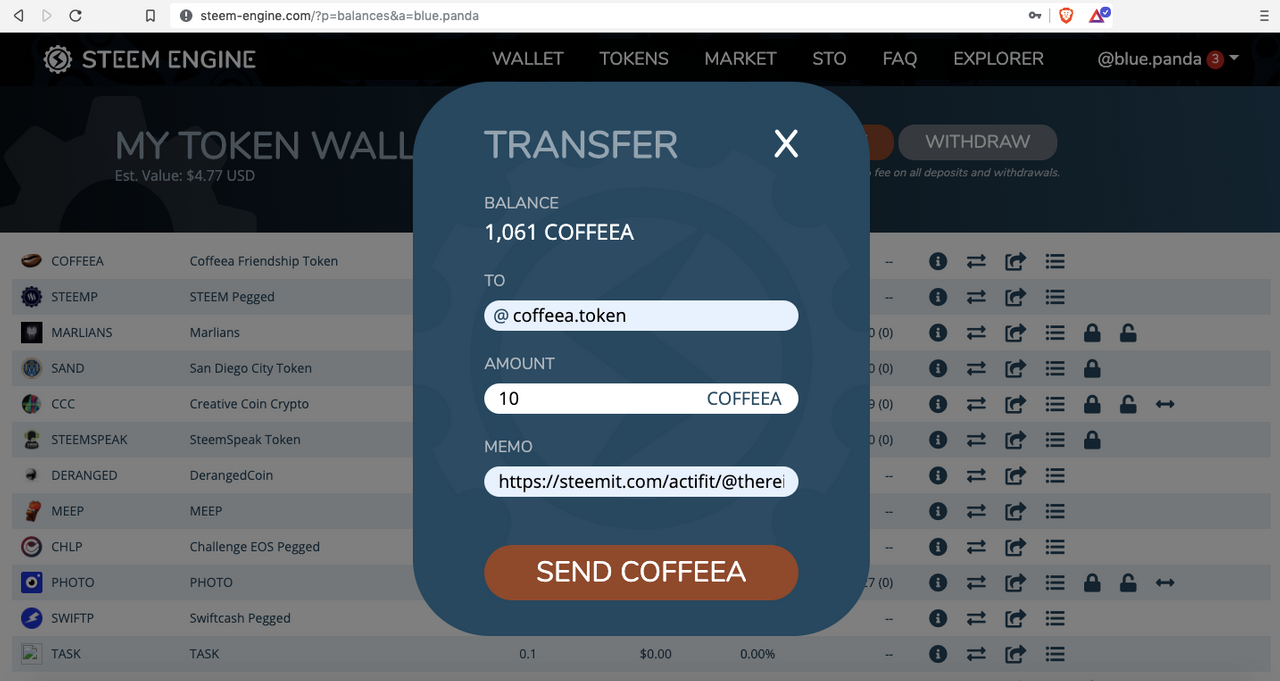 In the transfer window he sends coffeea.token 10 COFFEEA with the post link to be upvoted in the memo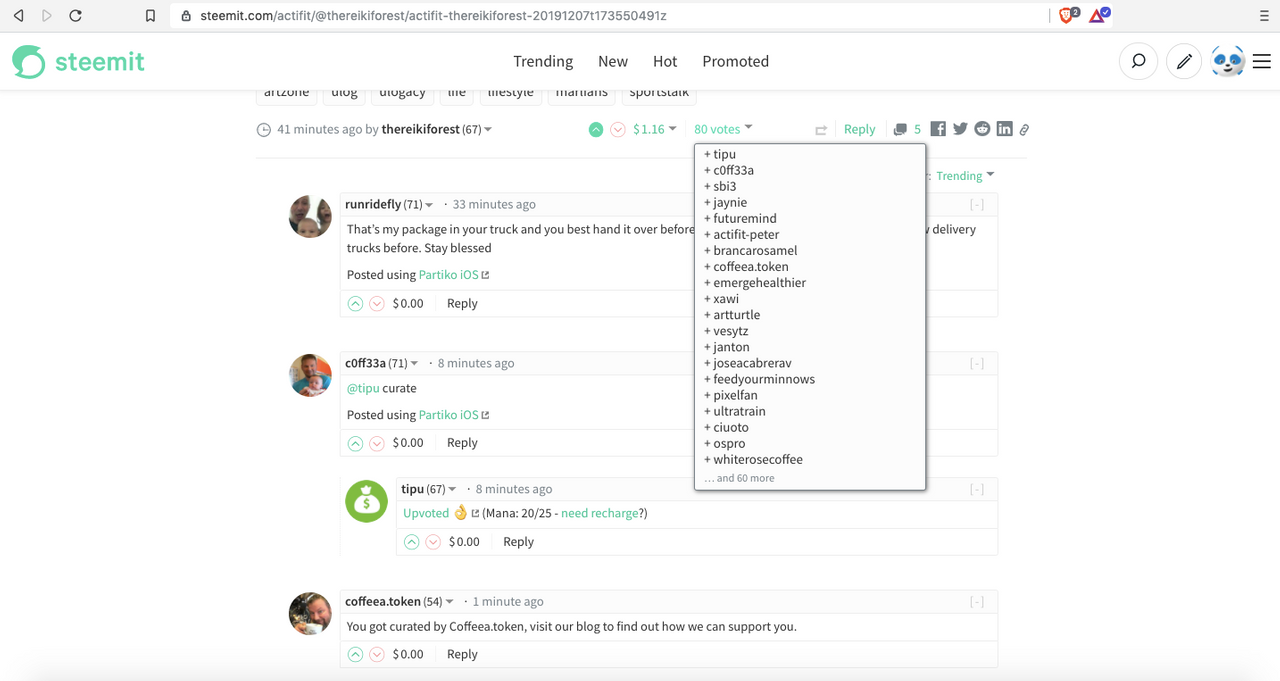 Once the transfer is registered, @coffeea.token curates the post and leaves a light comment to indicate it has done so.
This is not a bid bot service, tokens that have been given out in reward for good content are being used. While in theory the tokens could be bought on the market to use for the curation service - the actual upvote being given is less then the cost would be to buy the tokens so that would be pointless. It also helps to keep the token pool circulating so more people in future can be rewarded with them.
The Token is still widely available to give away once you have 5 tokens - use !COFFEEA in any comment to give who you a replying to a token. Please note this is being monitored, abuse and farming will not be tolerated and the bot will be shut down if it occurs - share the token wisely and as a response to good quality posts or comments.

If a transfer is successful the above comment will be made telling the person who you sent the !COFFEEA to

You are limited to send !COFFEEA by the amount of tokens you hold, if you try to send too many the above message appears.

If you do not yet hold enough tokens to send any out the above message appears, head over to Steem-Engine and buy some.
Please be aware that replies to this account are not regularly monitored, please be patient you will be answered eventually - it just might take a while