Here is today's entry for the #colorchallenge photo challenge, originally started by @kalemandra, and now a long-running group participation event on Steem.
It's also a great way for newcomers to "post something" and get started here, if you feel uncertain about how to do things.
Today's theme is "Monday Red;" red is also the color associated with the Root Chakra.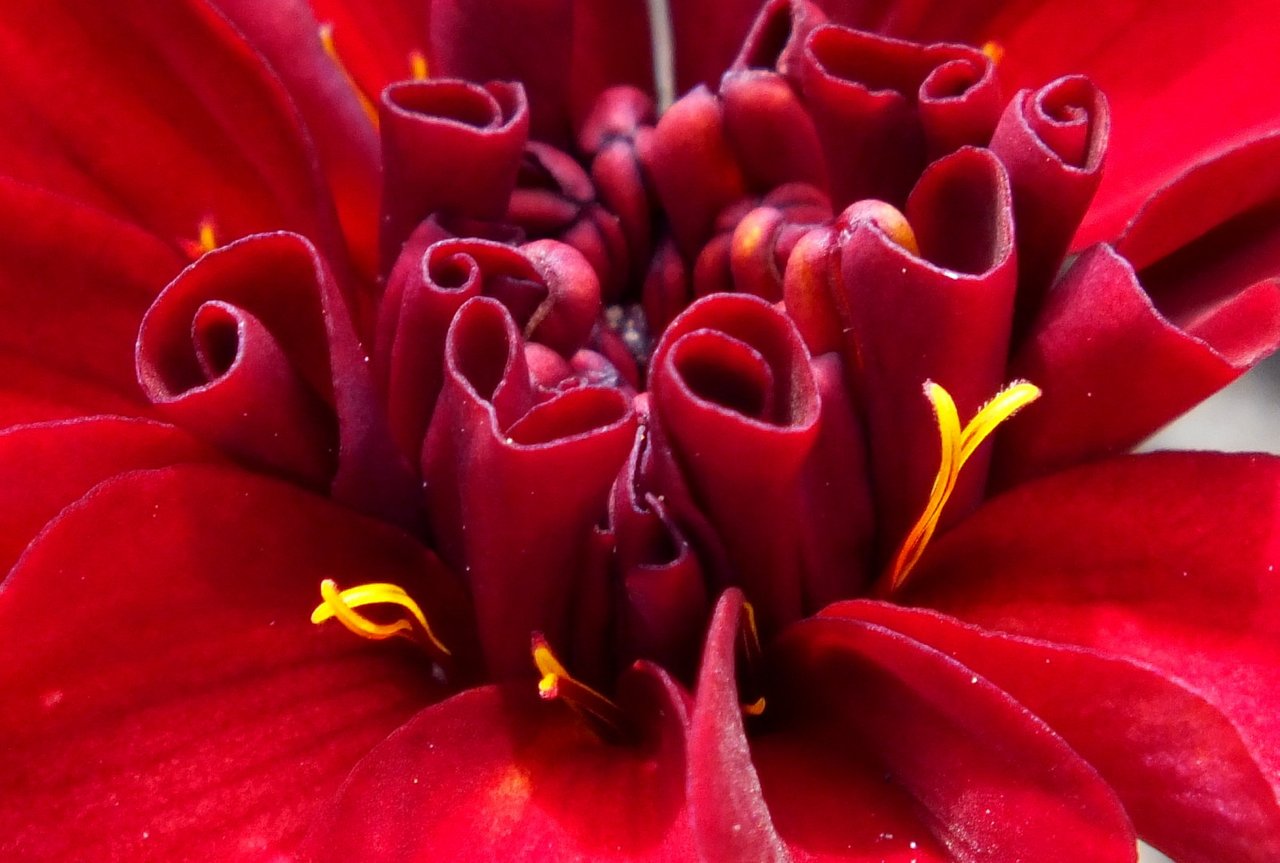 This might look like a strange alien world, but it's actually an extreme close-up of the center of a very unusual deep red marigold in our garden, that just started blooming.
Here's the whole flower: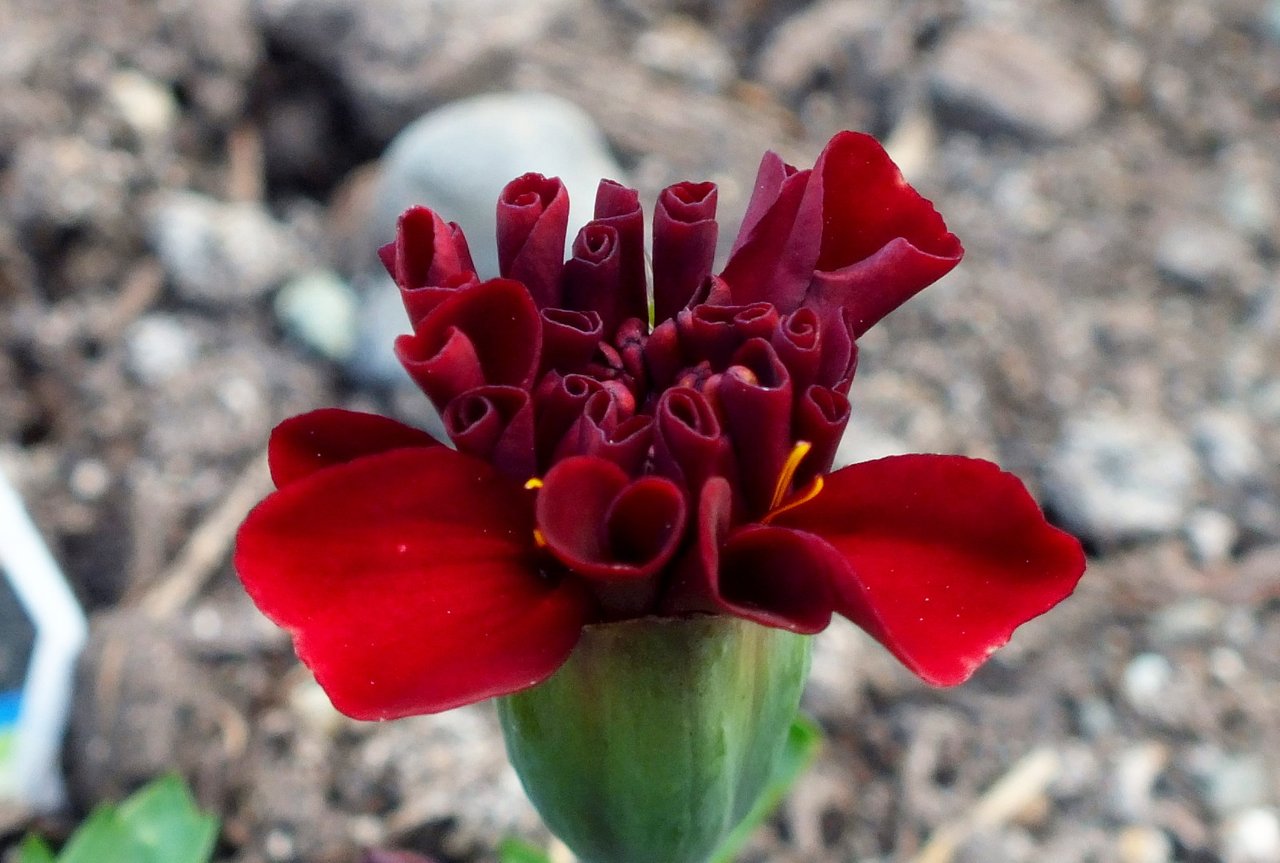 People usually think of marigolds as either orange or yellow, sometimes speckled with brown. This one is quite unlike any other we have seen before.
Have a beautiful day!