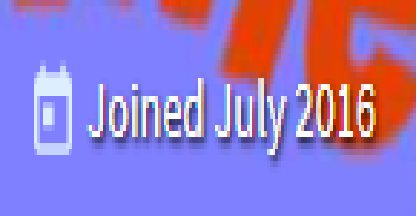 As you can see I joined not long after the beginning of Steem and have seen a lot.
When Justin Sun took over I was slightly worried but also slightly hopefully, sometimes one bad voice with enough power can be better than many good voices with no power, once the bad voice isn't too bad at least. I was willing to see what he did with Steem and judge him on the results.
Hard Fork Theft
Well, at least for me, the results are in. The craziness around hard fork where the blockchain decided to take money from users that were seen to be anti steem, was where I decided to get off the bus.
Reduced activity
Here we are 4 weeks later and my powerdown is complete, I had thought that I would continue to post my Maths videos to both Steem and Hive blockchains, but in that time I have noticed a massively reduced amount of interaction on Steem.
So it is not worth my time to continue posting.
I would ask, if there is anyone here that is following me and would like to continue seeing my Maths and gaming videos, please join me over on Hive.
https://hive.blog/@fiveboringgames
I will keep an eye on Steem and am willing to return if I like what I see.
Thanks for reading my rant