I am looking for advice on my trade, want to see if anyone can talk me out of it.
I am buying puts and calls on btc and eth, this is becasue I think volatility is not going to stay this low, and the options are the cheapest they've ever been.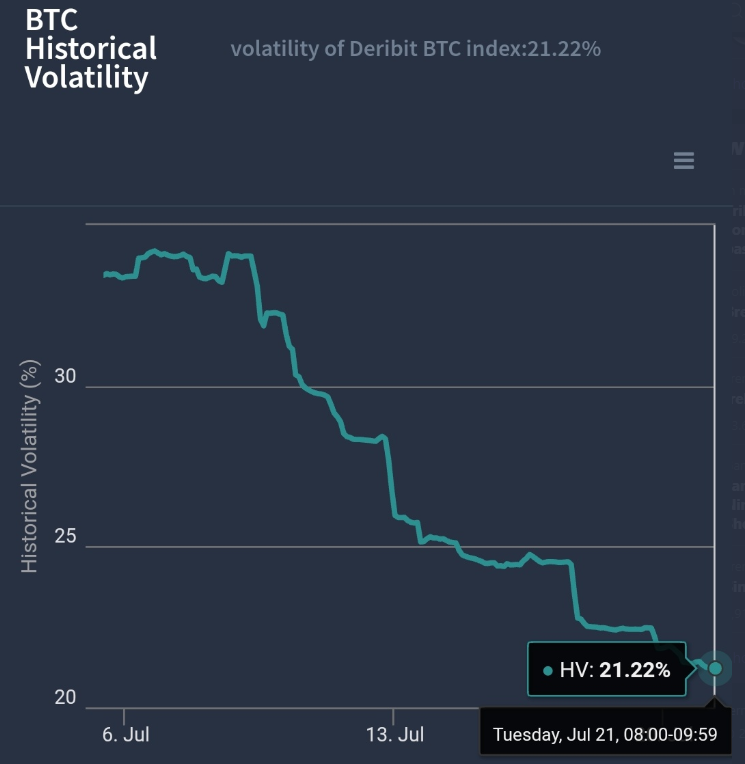 Basically I will make money if crypto goes up or down a medium amount, although I am skewed towards up. need 15% down or 10% up. Less the quicker it happens.
Easy right? except for time decay to keep this position open I am losing money each day that nothing happens.
I have put 10% of my trading money into this play. They expiry in December so I have time. and then I may put the trade on again until june next year.
So what do people think of the trade? is 10% too much to invest? and any other thoughts.
And if anyone is interested in trading on deribit here is an affiliate link
https://www.deribit.com/reg-10009.1179
And while I'm at it here are some for other sites