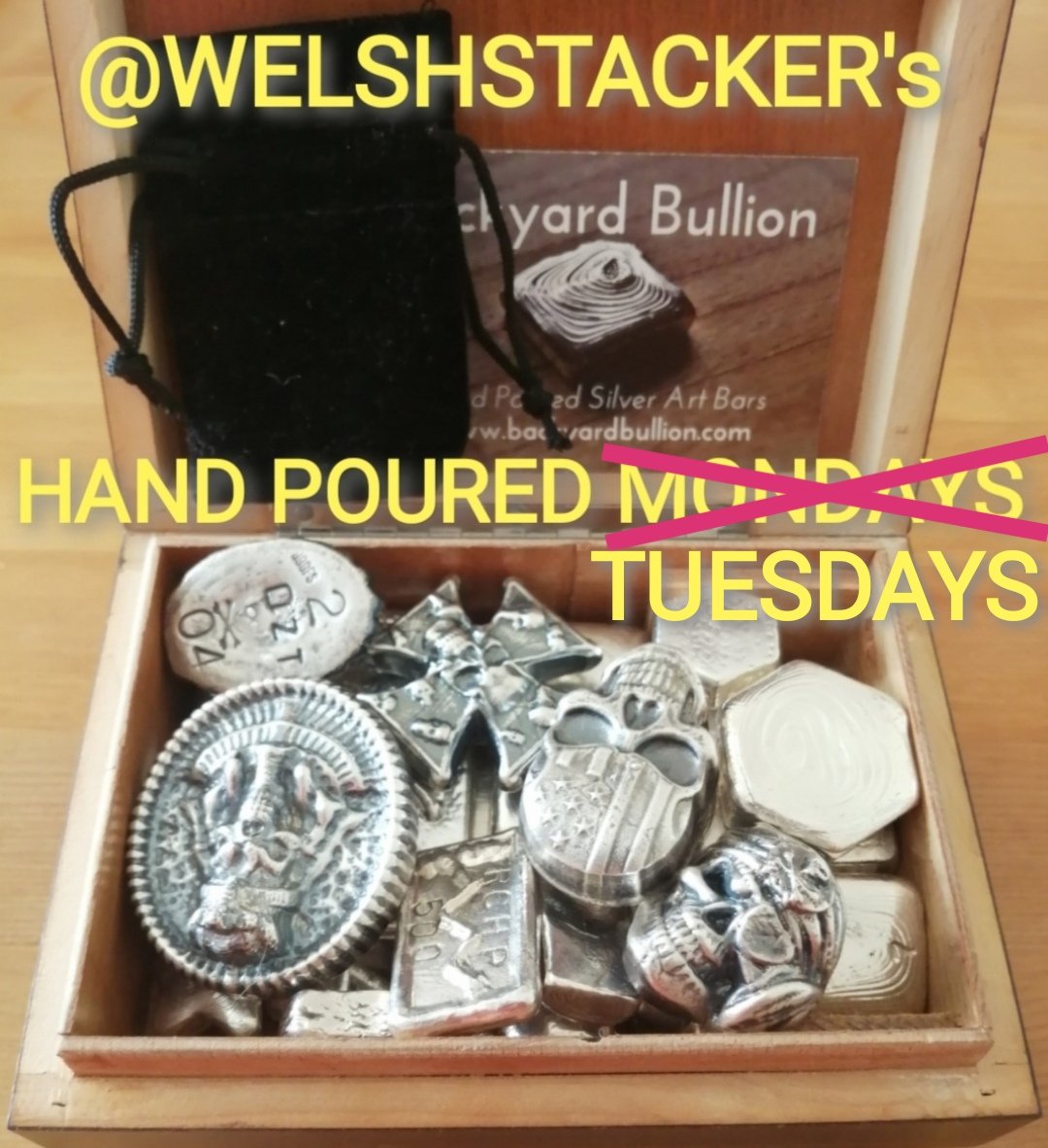 I've been a very busy man this past week, and my heads not been in the right place, so please forgive me when I say I can't believe I missed my own hashtag... So to make a mends for this, I bring you #handpouredtuesdays, it's like handpouredmonday but on a Tuesday.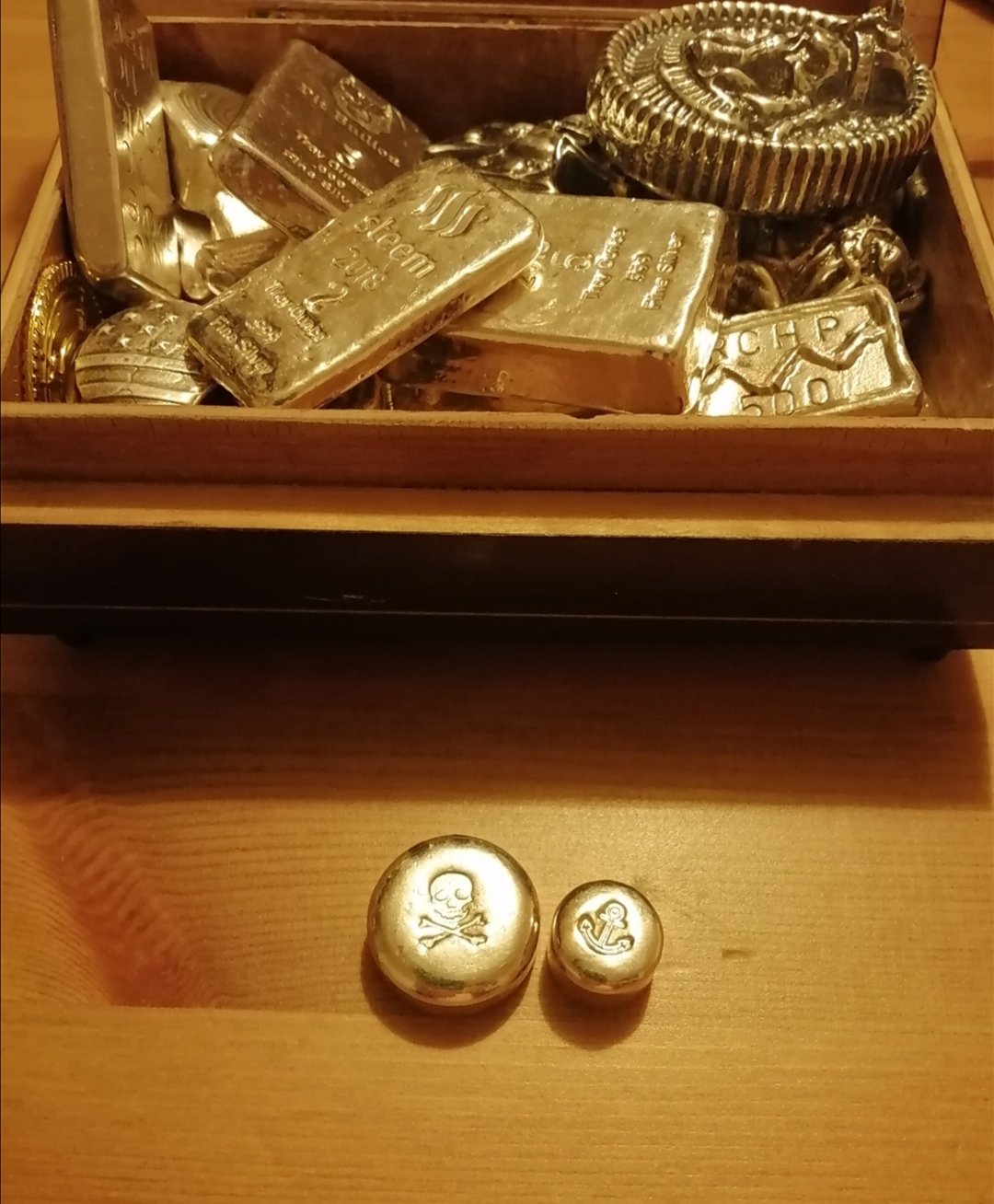 For your optical pleasure, and to make up for it, tonight I give you 2 for the price of 1. These beautiful little "slugs" are once again, the handy work of @pitbullion. These are cast silver slugs that although look deceptively small, are actually pretty chunky! Weighing in at 1oz and 0.5oz of fine, 999, silver, they complement each other with their nautical pirate theme.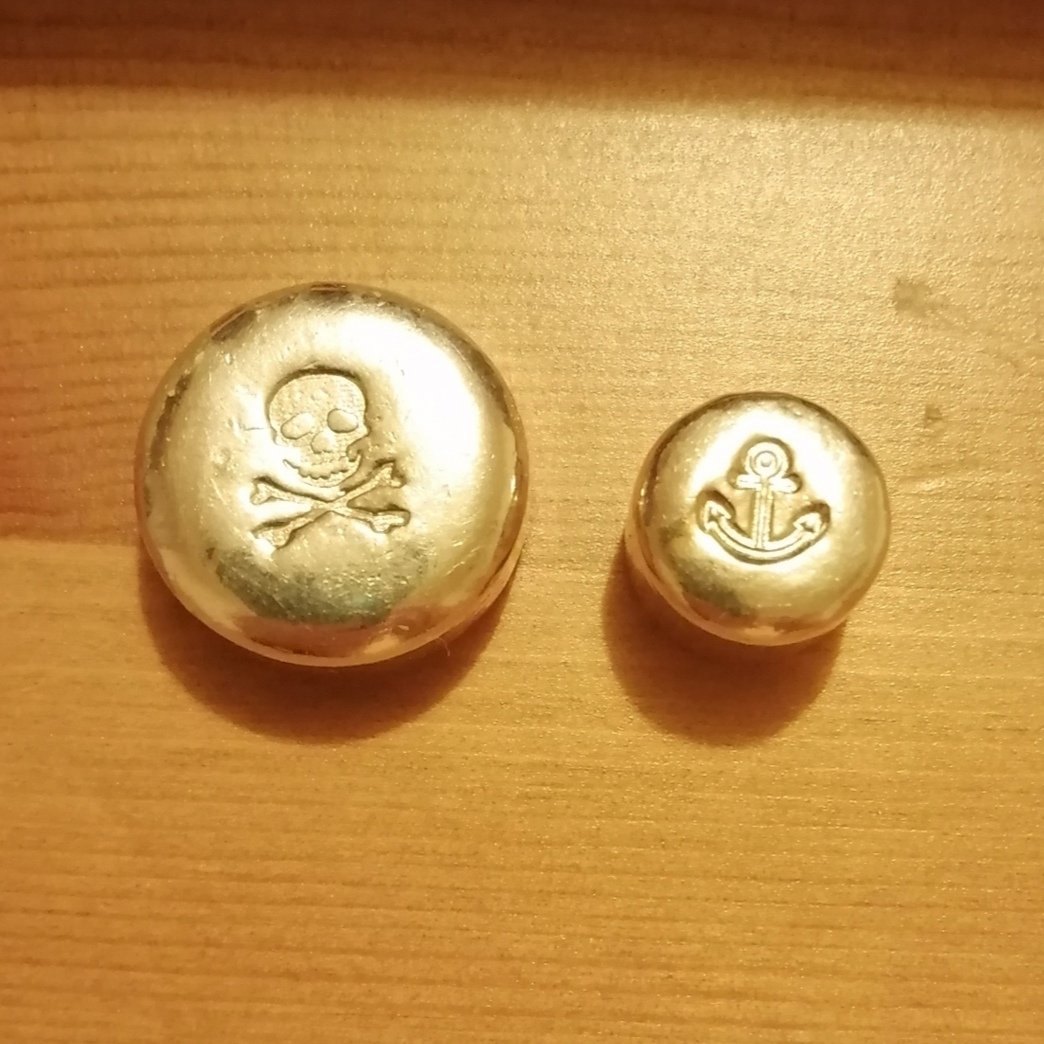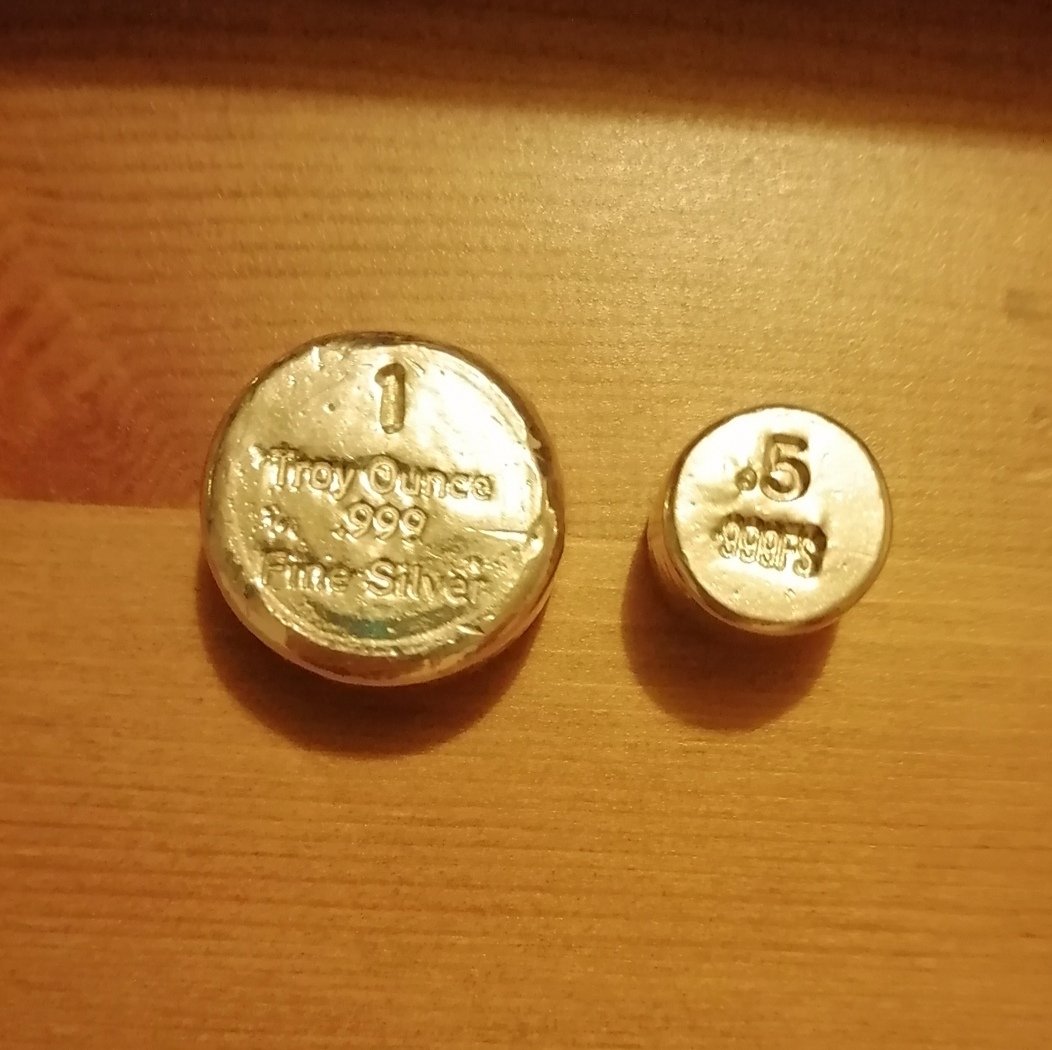 These were purchased along with my other pitbullion silver, using litecoin I swapped out from writing very similar blogs to this.
Since buying these little gems, the price of silver has increased by some 30% and sees me well in profit should I sell them for their silver content alone. But like most silverbugs, I never plan on selling my handpoured items. These now belong to my son "1/2pint", or so he keeps telling me, he pretends to be a pirate and these along with my other stash are his hidden pirate treasure.
Want to find out more about gold and silver? Get the latest news, guides and information by following the best community on the blockchain - #silvergoldstackers. We're a group of like minded precious metal stackers that love to chat, share ideas and spread the word about the benefits of "stacking". Please feel free to leave a comment below or join us in the community page, or on discord.