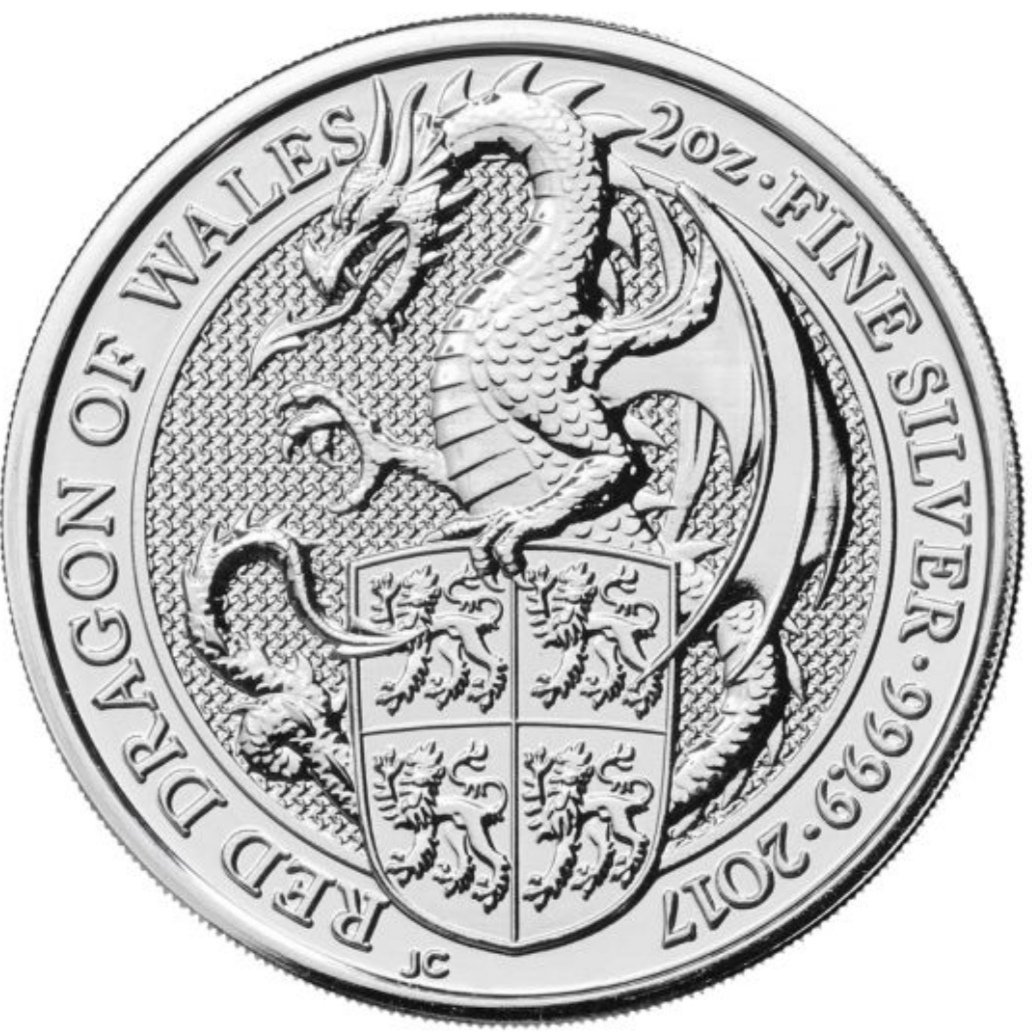 What better coin to start than the 2oz "Red Dragon of Wales" Queens beast coin. The coin was the third release in the ten coin set.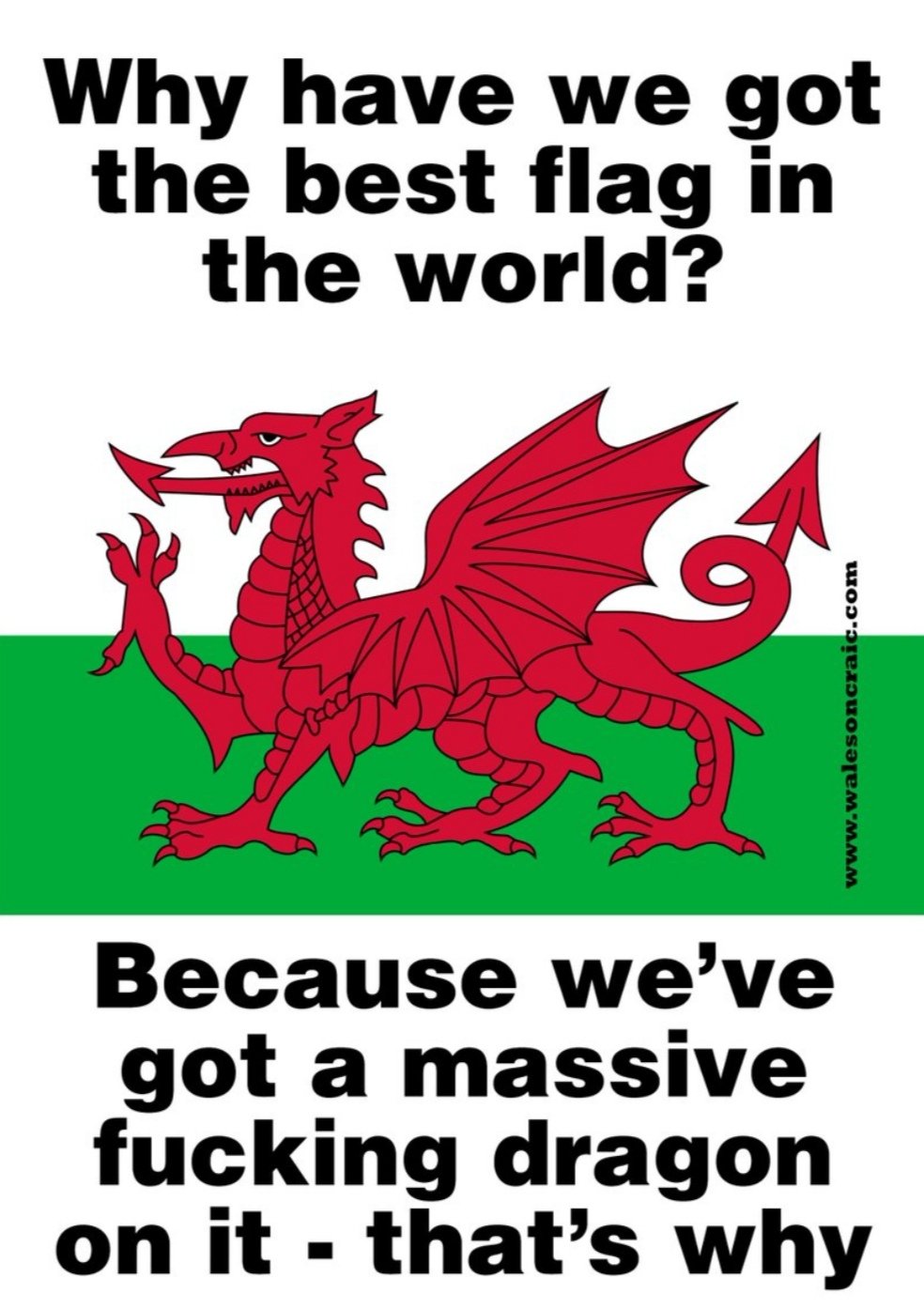 Dragons are one of the best known mythical beasts, found in legends all over the world. In Europe the dragon was seen as a frightening but strong, wise and powerful creature. In Wales it was mentioned in chronicles as early as the sixth century, sometimes known as the red dragon of Cadwallader, the legendary king of Gwynedd. The Red Dragon of The Queen's Beasts was an emblem of Owen Tudor, a claim to Welsh heritage that was carried on by his son, who would become Henry VII. The troops of Henry VII carried a fiery red dragon standard at the Battle of Bosworth, when Henry secured the crown of England.
Henry VIII used a red dragon on green and white – the colours of the House of Tudor – on his ships. It was an official emblem of Wales for many years but it was not until 1959 that The Queen made the red dragon on a green and white background the official flag for Wales. The dragon of The Queen's Beasts is red with a yellow underbelly and it holds a quartered red and gold shield with leopards, the arms of Llewelyn ap Griffith, the last native prince of Wales.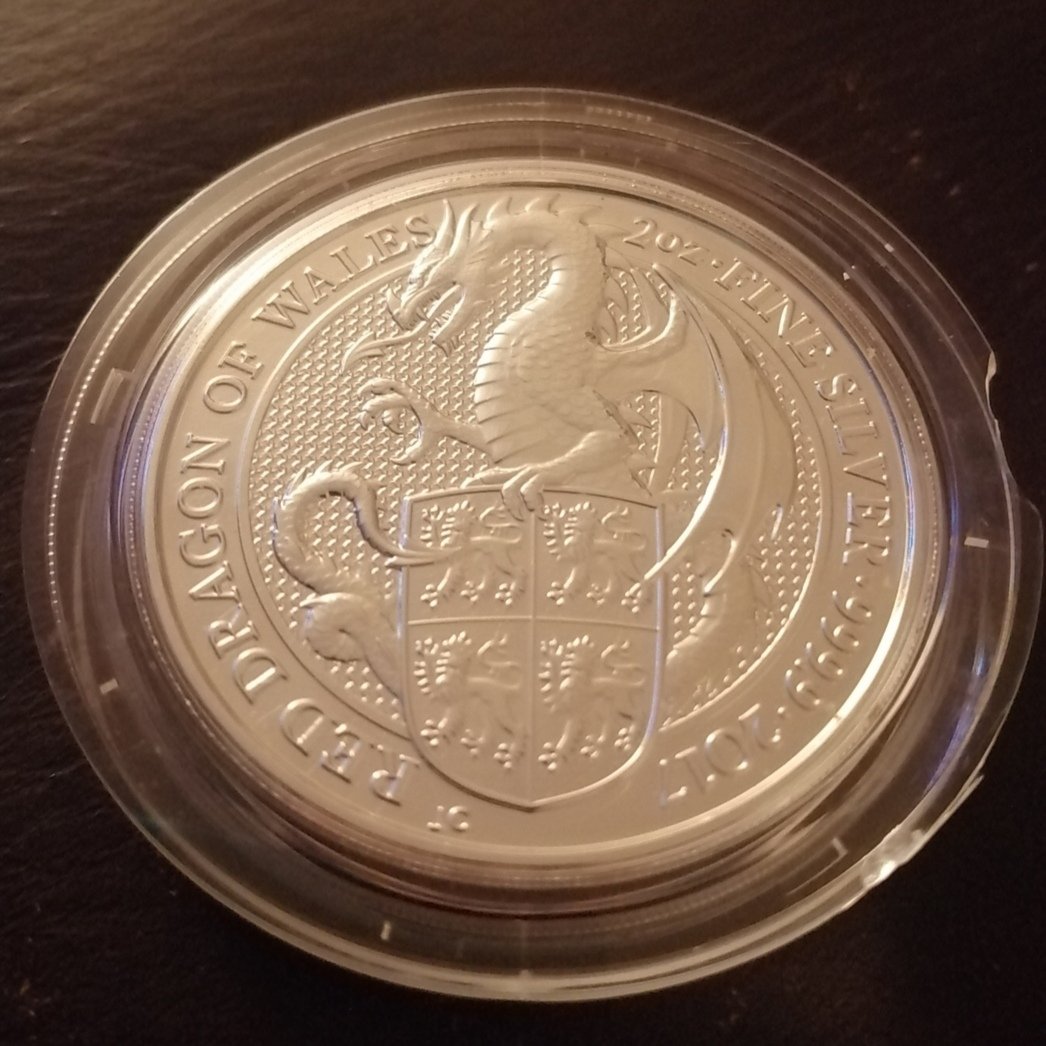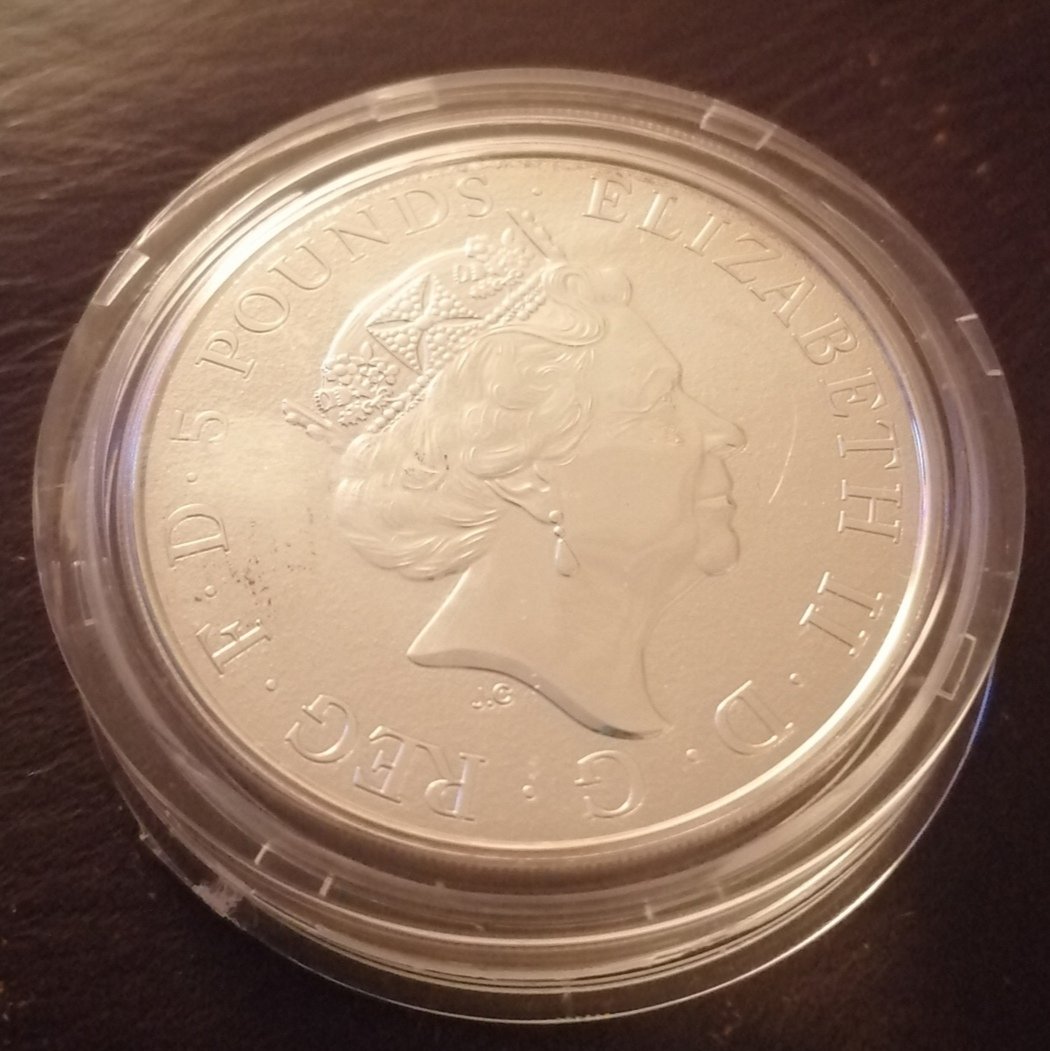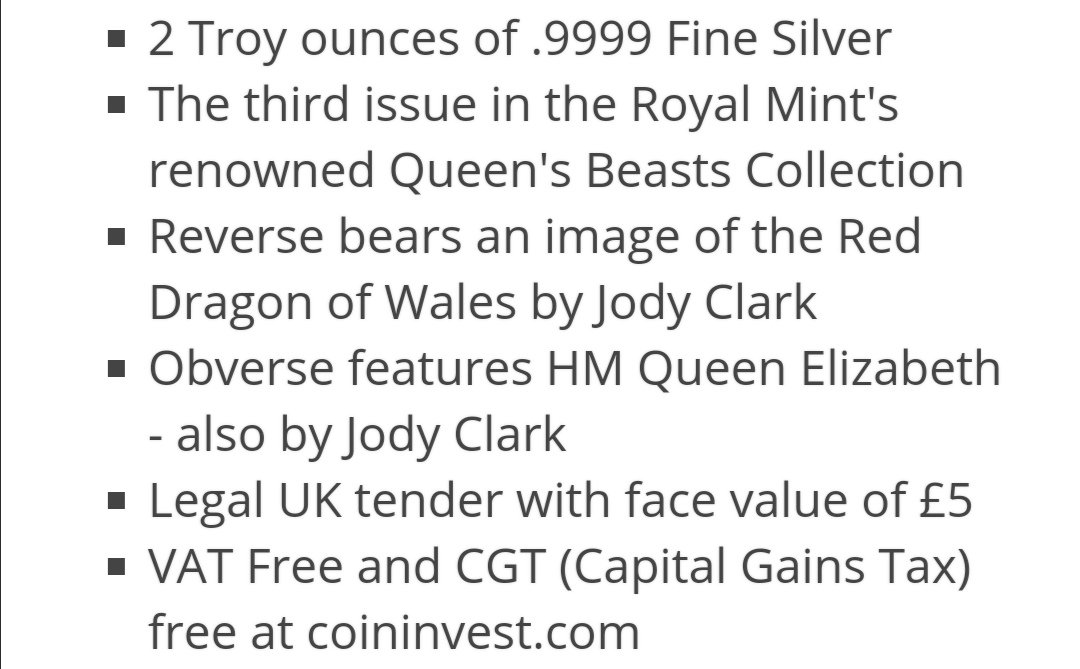 It goes without saying that this is probably my favourite QB, call me bias, but I do!!
Which is your favourite QB??
Want to find out more about gold and silver? Get the latest news, guides and information by following the best community on the blockchain - #silvergoldstackers. We're a group of like minded precious metal stackers that love to chat, share ideas and spread the word about the benefits of "stacking". Please feel free to leave a comment below or join us in the community page, or on discord.