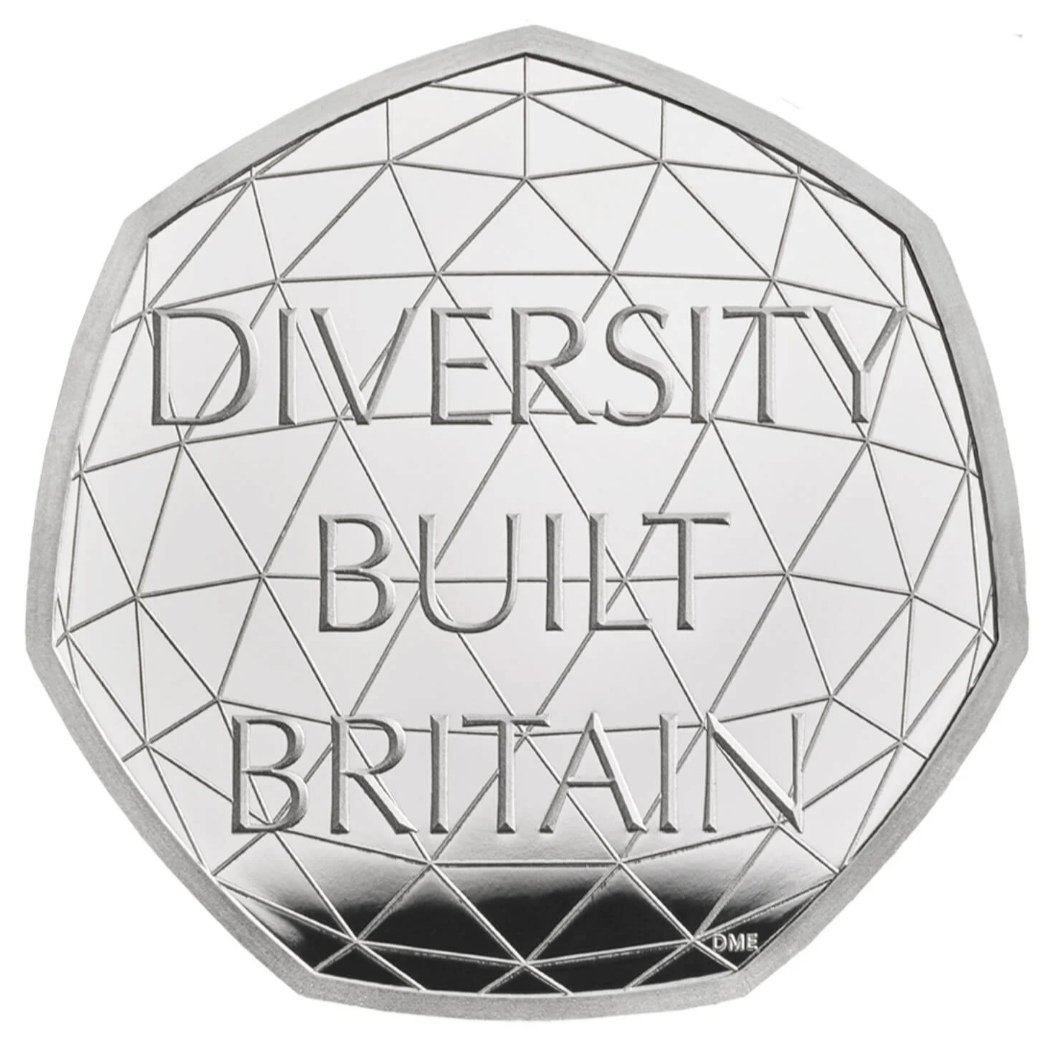 Britain's history is rich and diverse. For more than 1,100 years, the nation's story has been told through coins struck by The Royal Mint, a narrative carried in the pockets and purses of all its people. The contribution of ethnic minority communities has been such an important part of that story but has often gone unrecognised. This coin has been created to celebrate all the people who have made Britain what it is today.
The coin design by Dominique Evans features the words 'DIVERSITY BUILT BRITAIN' on a structure composed of interconnected triangles. The lines are linked to form a network, with each part just as important as the next in uniting the whole composition.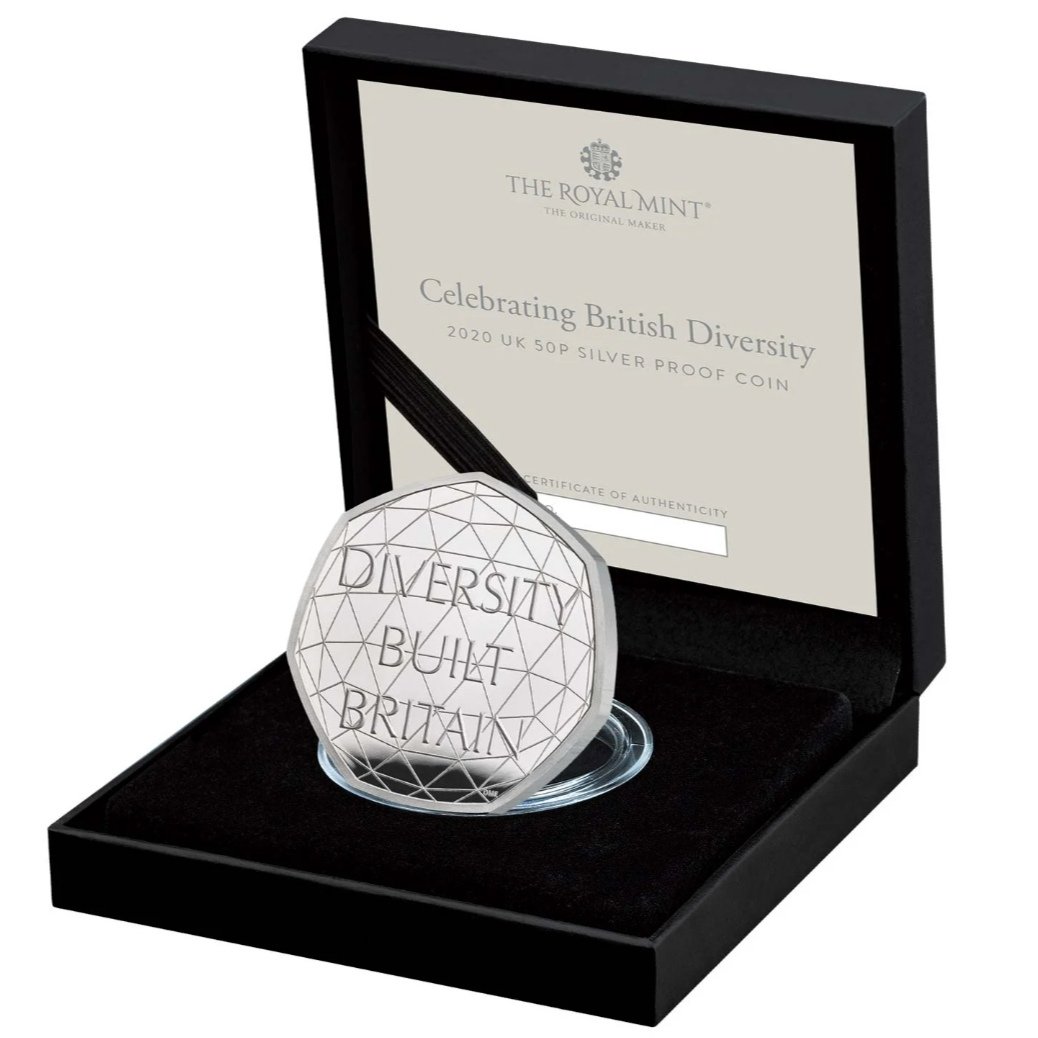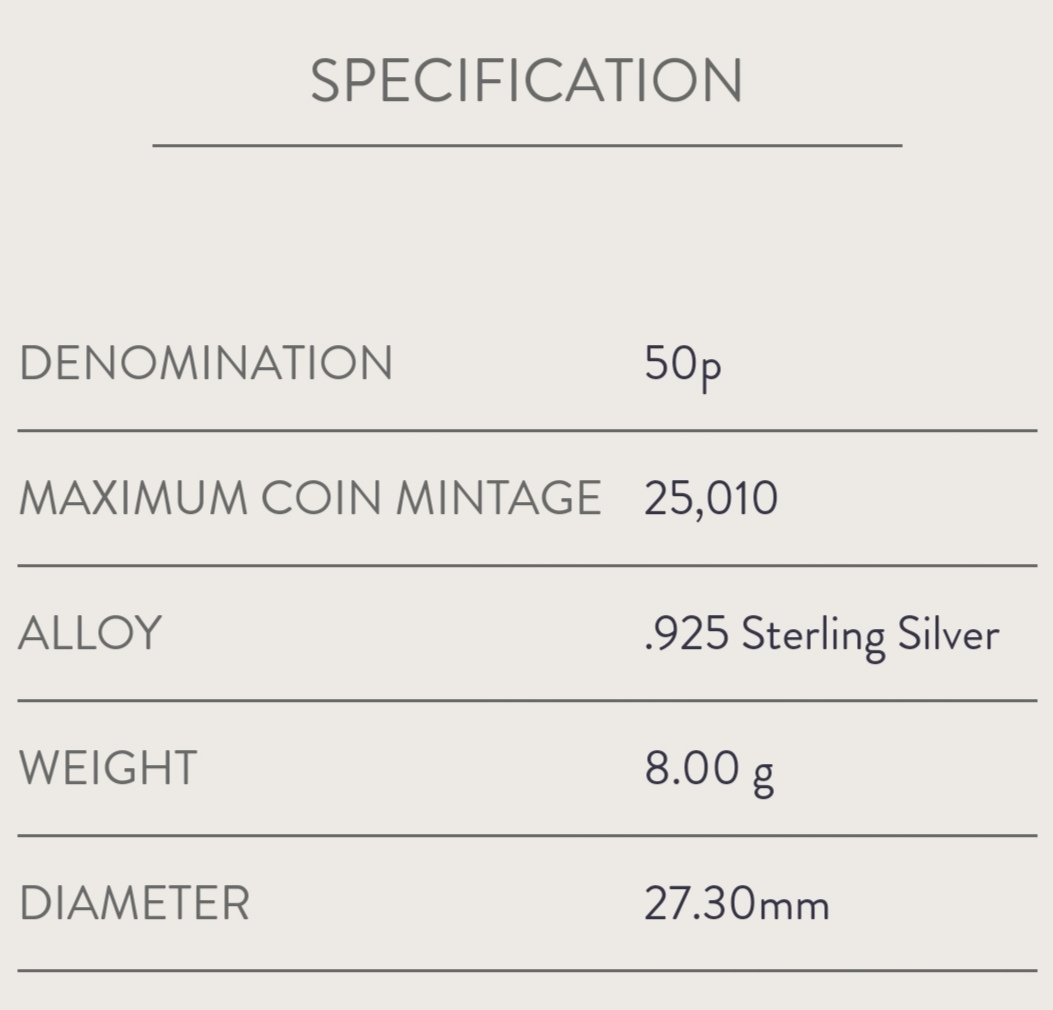 The RM has done it again.... Found a way to extract £57.50 of my hard earned fiat straight out of my hand and in to their coffers.
They continue to make these coins and I continue to buy these over priced silver trinkets. I'm still hoping that one day, one of these overpriced coins will hold its value and eventually make me a small resale profit.
Limited Edition 25000
The coin celebrates British diversity and marks a change for UK coinage
The design is by Dominique Evans, the designer of the Jane Austen 2017 UK Coin
Struck in sterling silver and finished to Proof standard
The coin is unique in seeking to embrace all elements of diversity in Britain
I've gone and bought two coins, one for each of my children. I'm hoping for some seriously low serial numbers, or cool numbers, to help any future resales and profit making.
Want to find out more about gold and silver? Get the latest news, guides and information by following the best community on the blockchain - #silvergoldstackers. We're a group of like minded precious metal stackers that love to chat, share ideas and spread the word about the benefits of "stacking". Please feel free to leave a comment below or join us in the community page, or on discord.