Read this post on TravelFeed.io for the best experience
---
Hello, happy weekend to everybody! How is your day? Hope you stay safe and healthy always.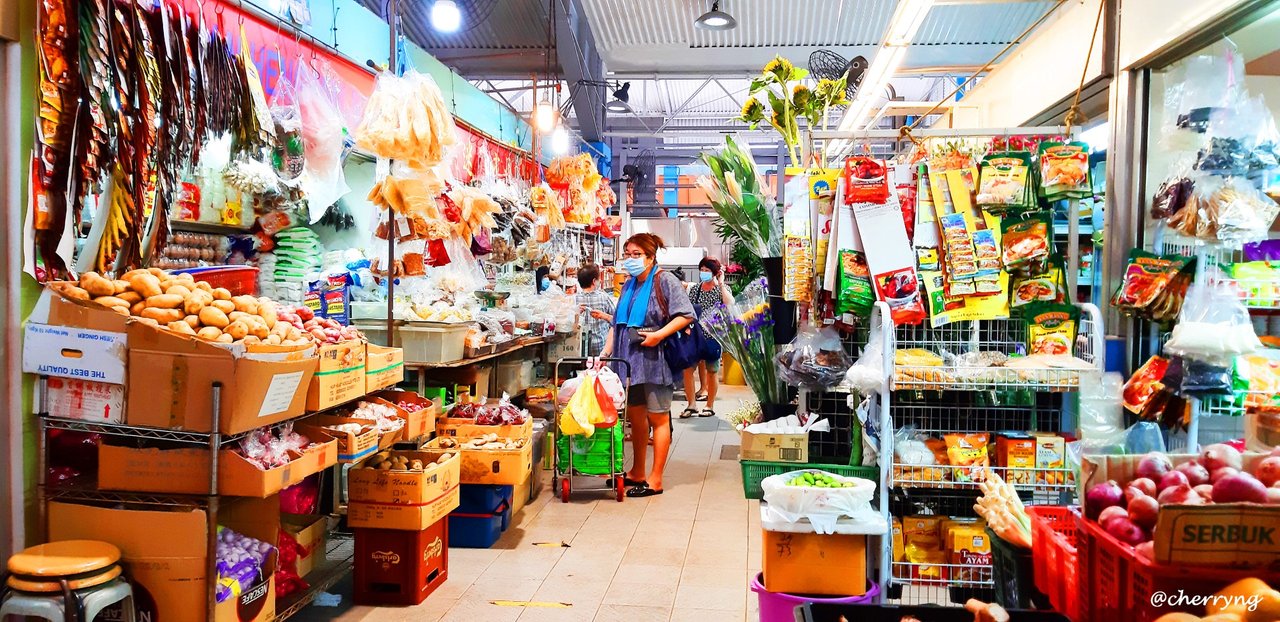 This morning I went to a wet market near to my staying place which's quite crowded during the weekends. But because of Covid-19 safety measure, the rules of limitation of people to enter the wet market is strictly carried out by Singapore government. Therefore, the numbers of people who entering the wet market is under control.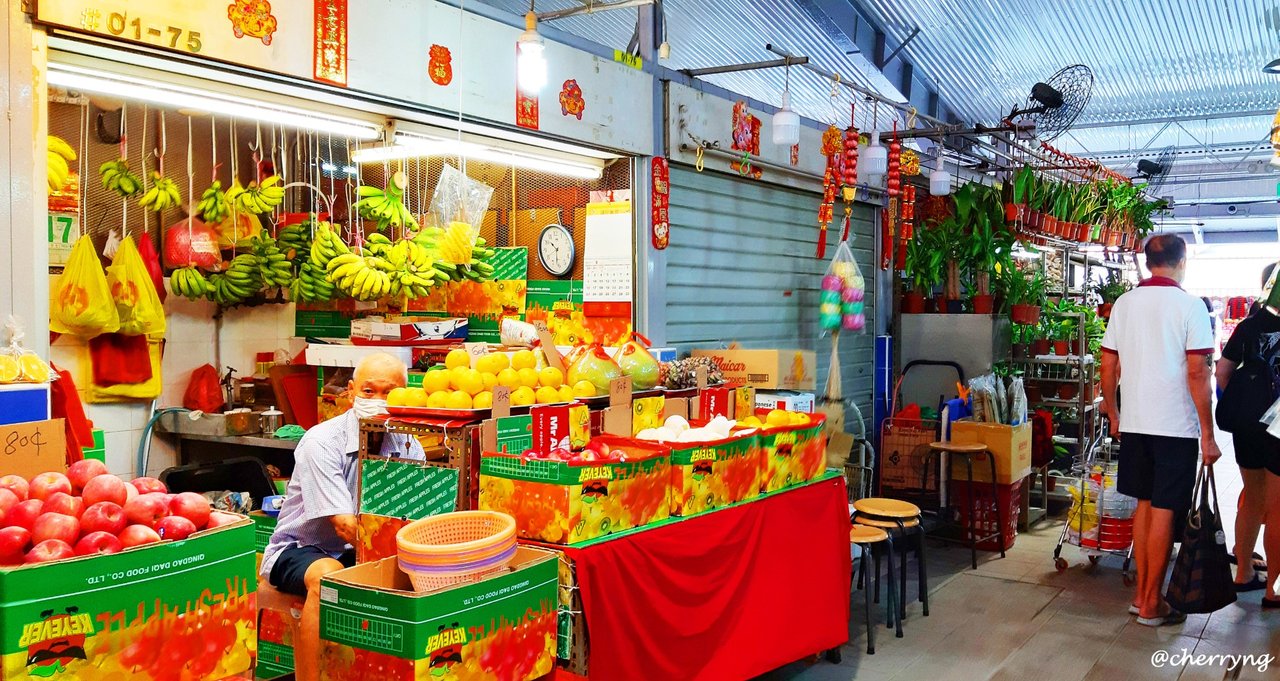 Have you been Singapore wet market?
Today let me bring you walk around most of the local residents frequently visit place, THE WET MARKET in Singapore local neighbourhood area.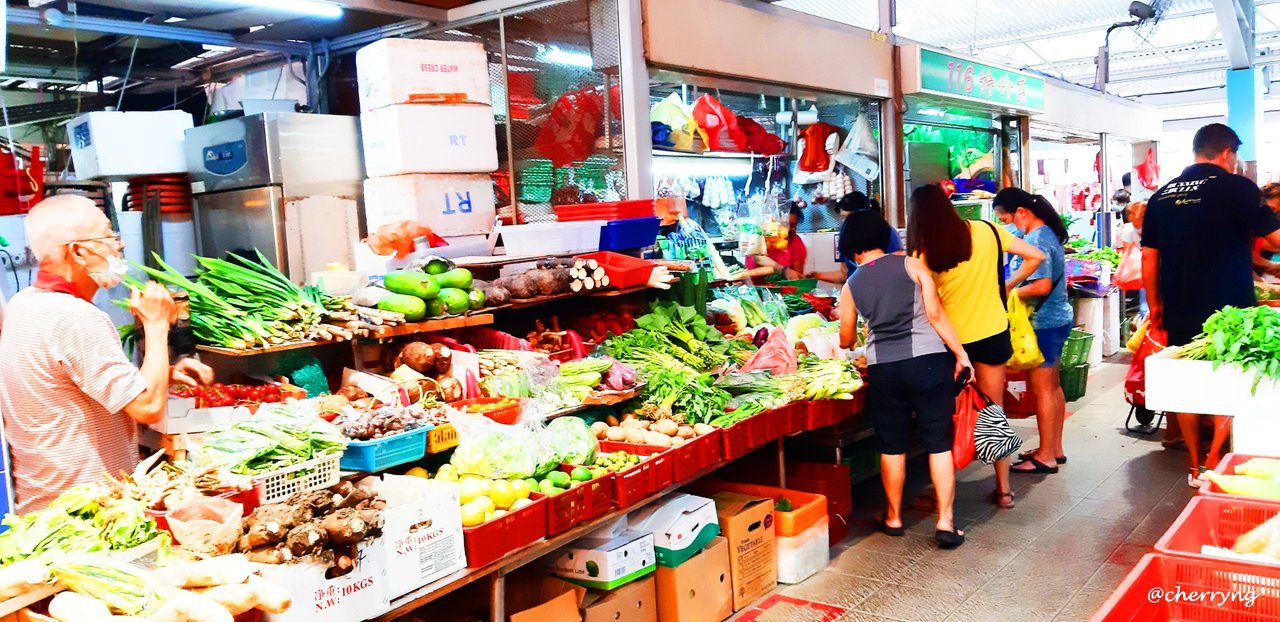 As usual, we have to queue and keep social distancing before enter the wet market. There were few officers on duty to monitor the numbers of people who entering the market. If there reaching the limitation, the rest of people have to queue and wait for a while.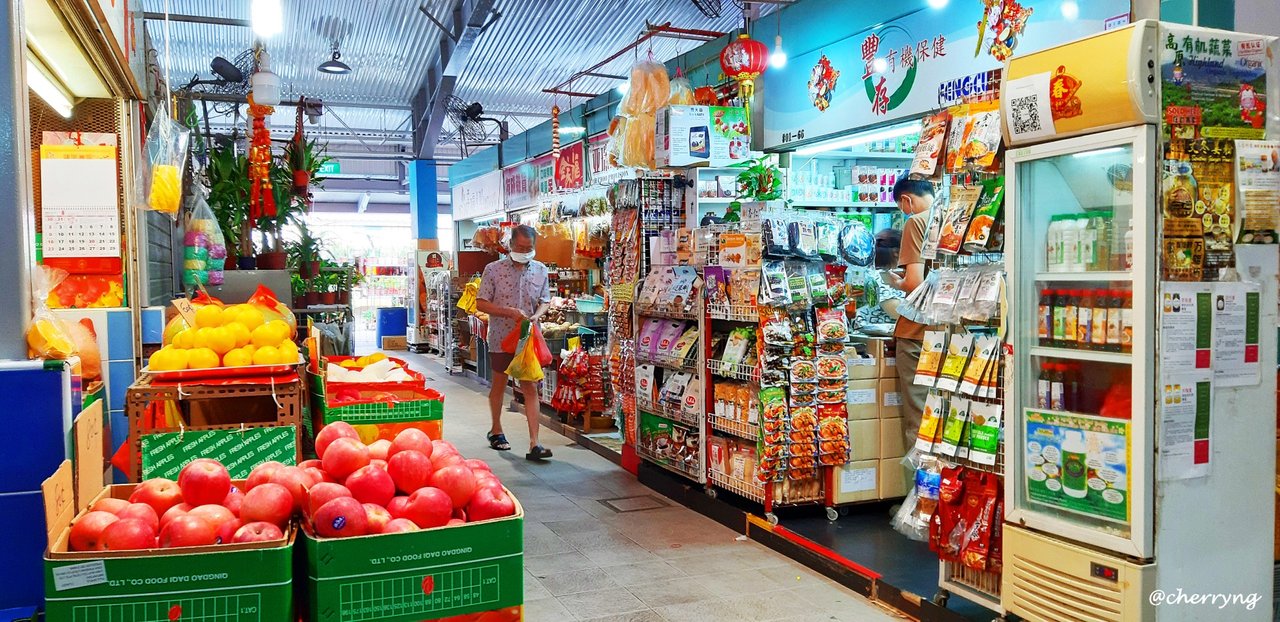 Obviously the numbers of people who visit wet market are getting lesser compare to previously, not as crowded as last time. Everybody have to follow the Covid-19 safety measure strictly to wear the masks in the wet market.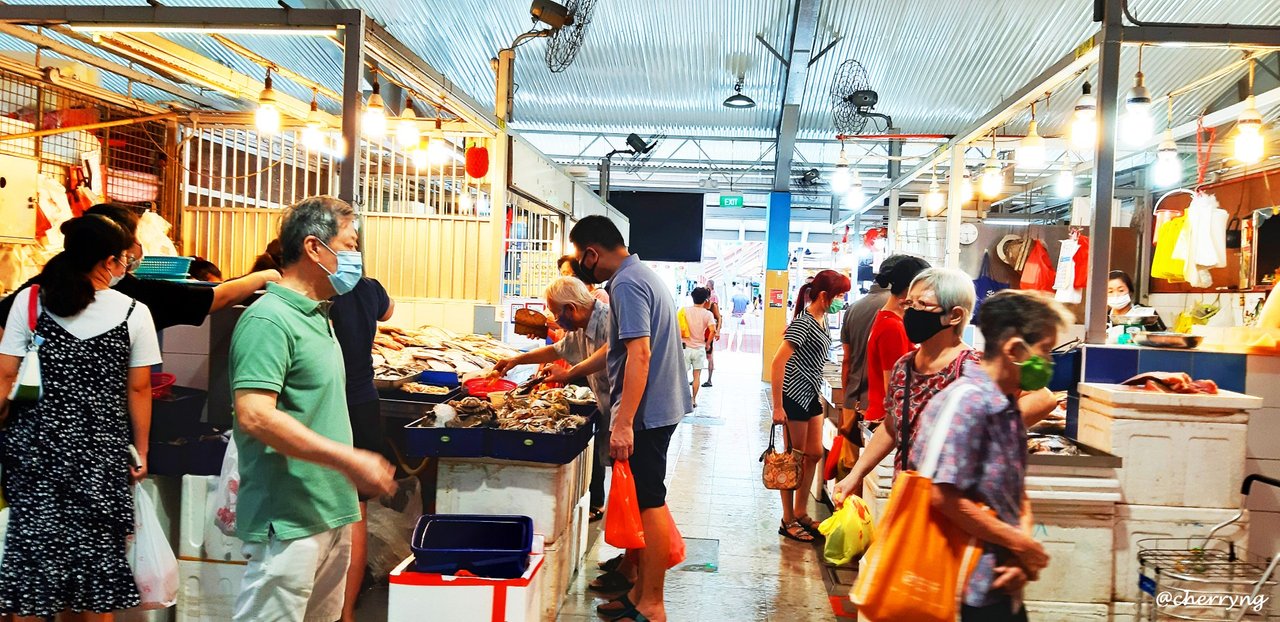 The floor is marked with red line with 1 metre distancing. All the people have to follow the red line marking distance to queue and buying the things.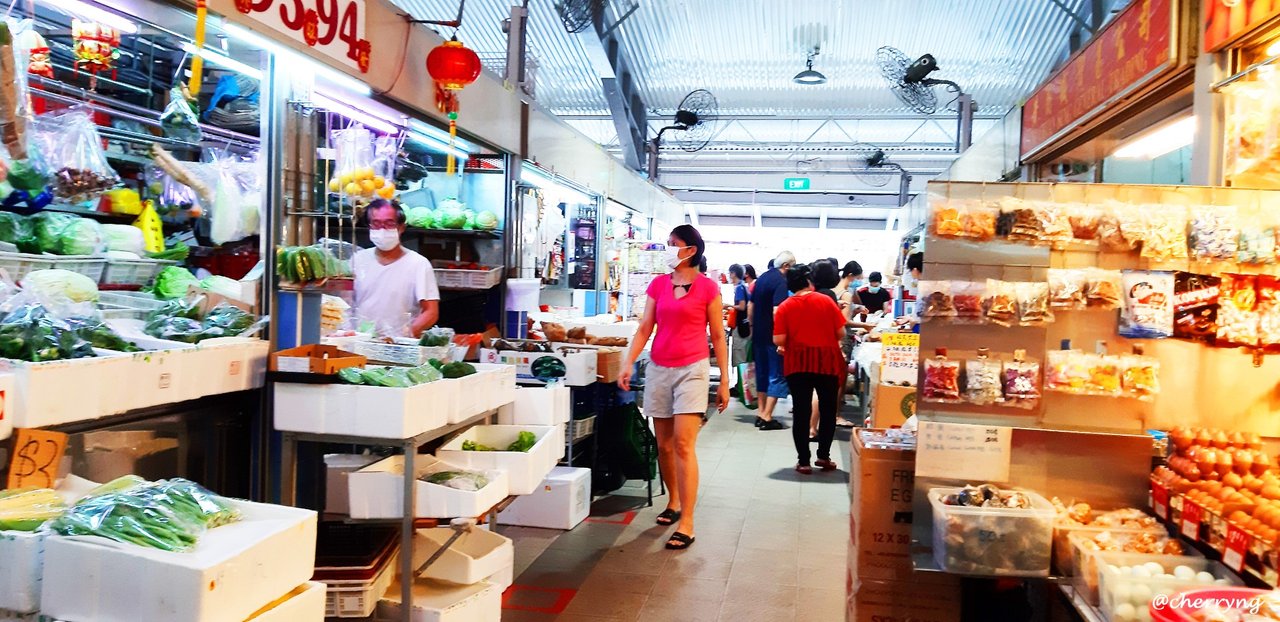 There are many stalls selling variety goods and products such as eggs, fishes, prawns, vegetables, fruits, tofu, mushrooms, meats, breads, cakes, condiments, can gourmets, preserved food, drinks, clothes, shoes, etc. Therefore, the local residents can either visit hypermarket, supermarket in the mall, or wet market for buying groceries, very convenient.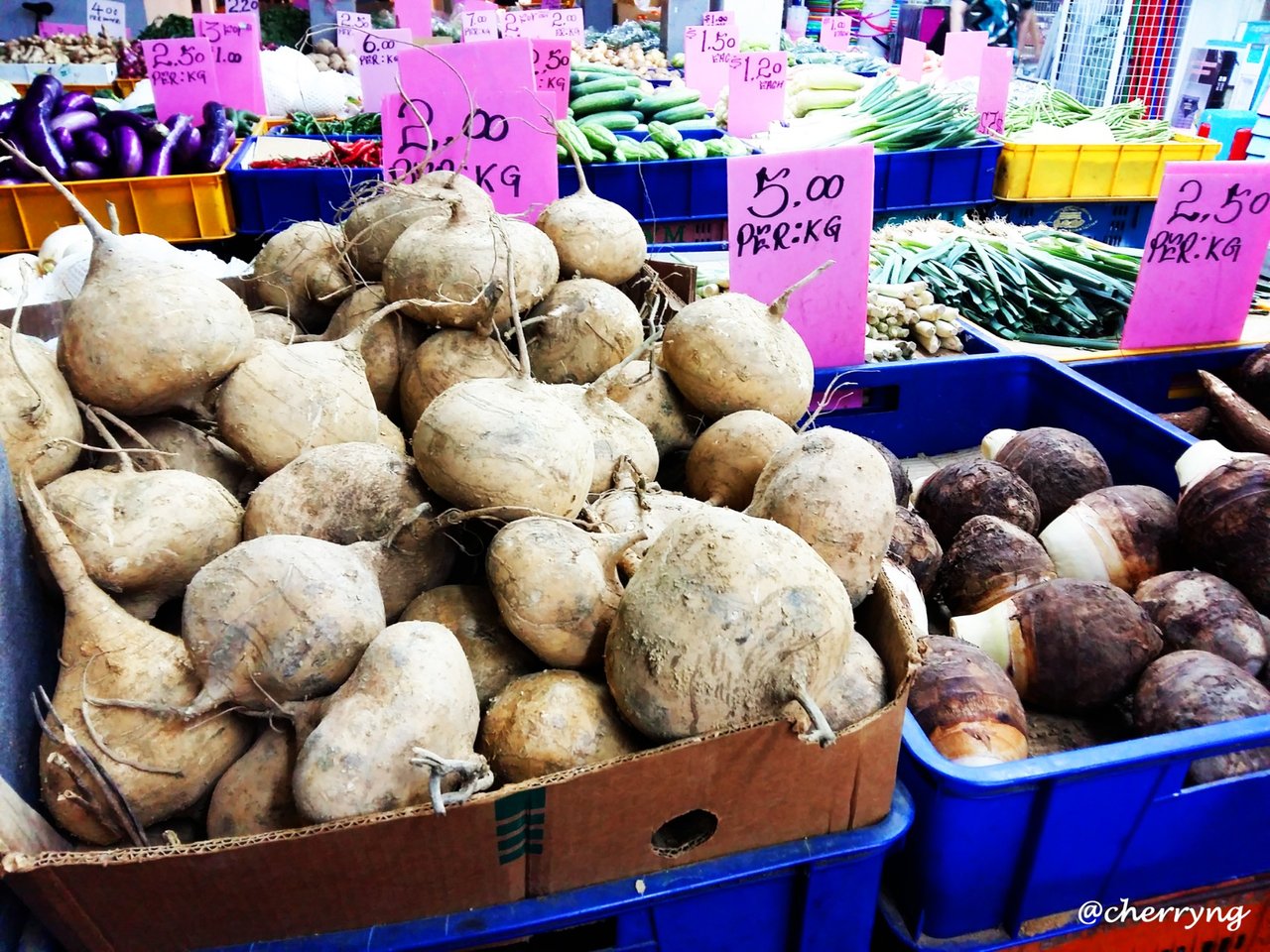 Overall the price of things are selling in in wet market is cheaper compared to the things selling in hypermarket and supermarket.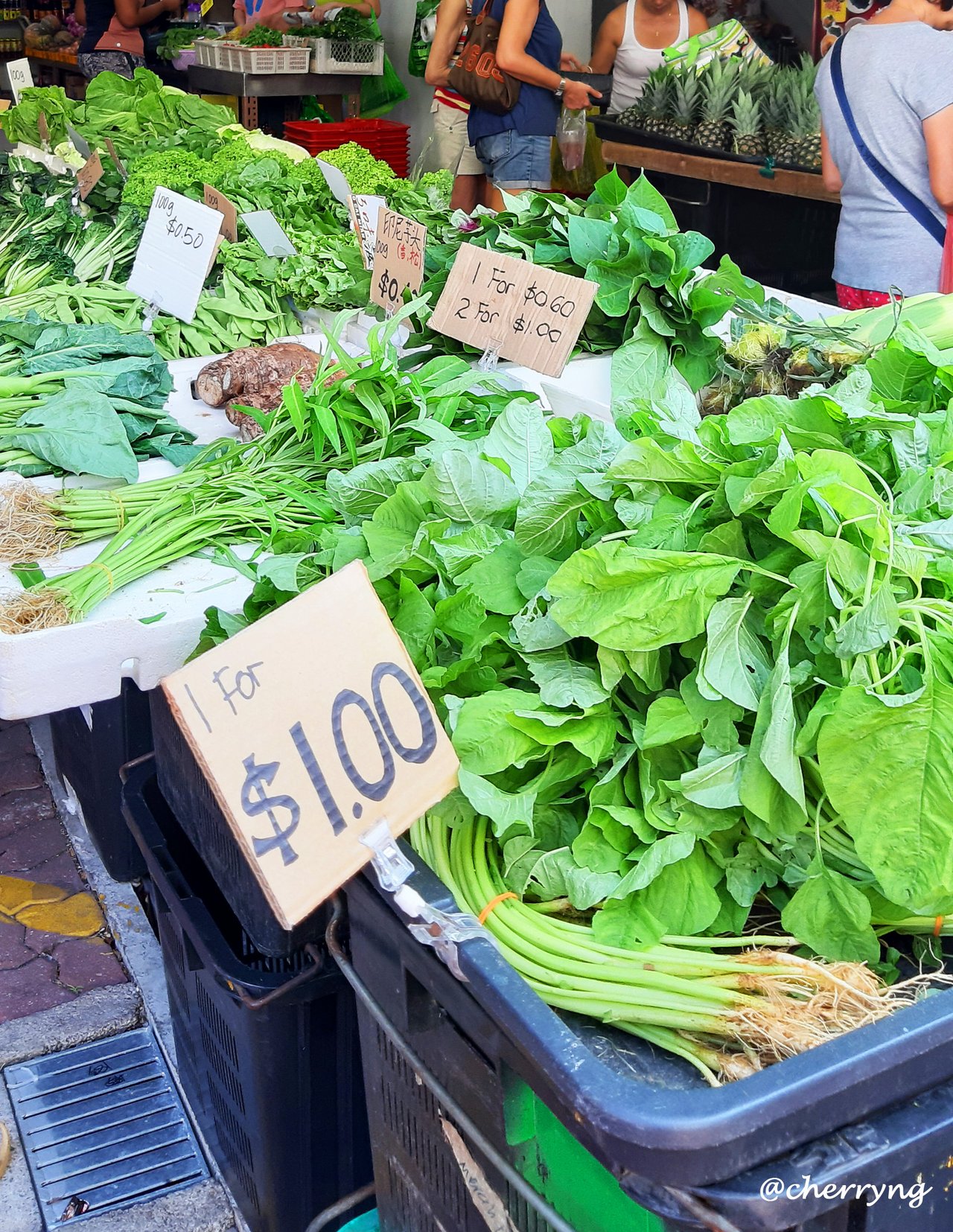 For vegetables, the selling price is around SGD0.50 to SGD2.50. Singapore authority has variety supplier sources from different countries. They are mostly imported vegetables from different countries, and 20-30% are local products.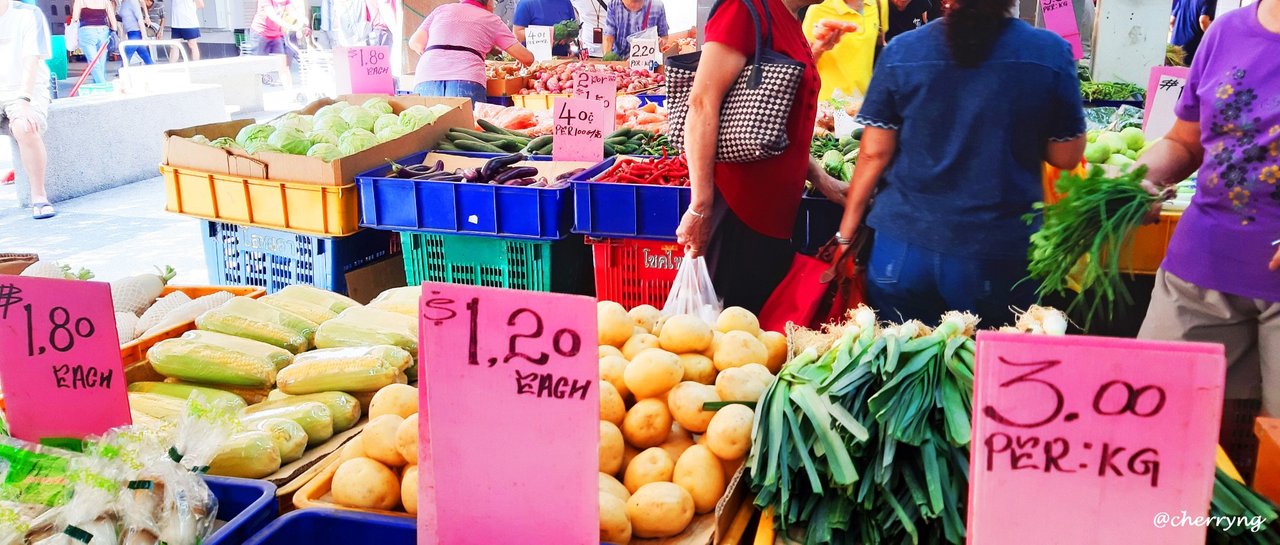 For the fruits, the overall prices are cheaper too if compared with the fruits are selling in hypermarkets and supermarkets. The freshness is good as well.

Therefore, I like to go to the wet market sometimes in terms of budget, we can buy more items and save more money.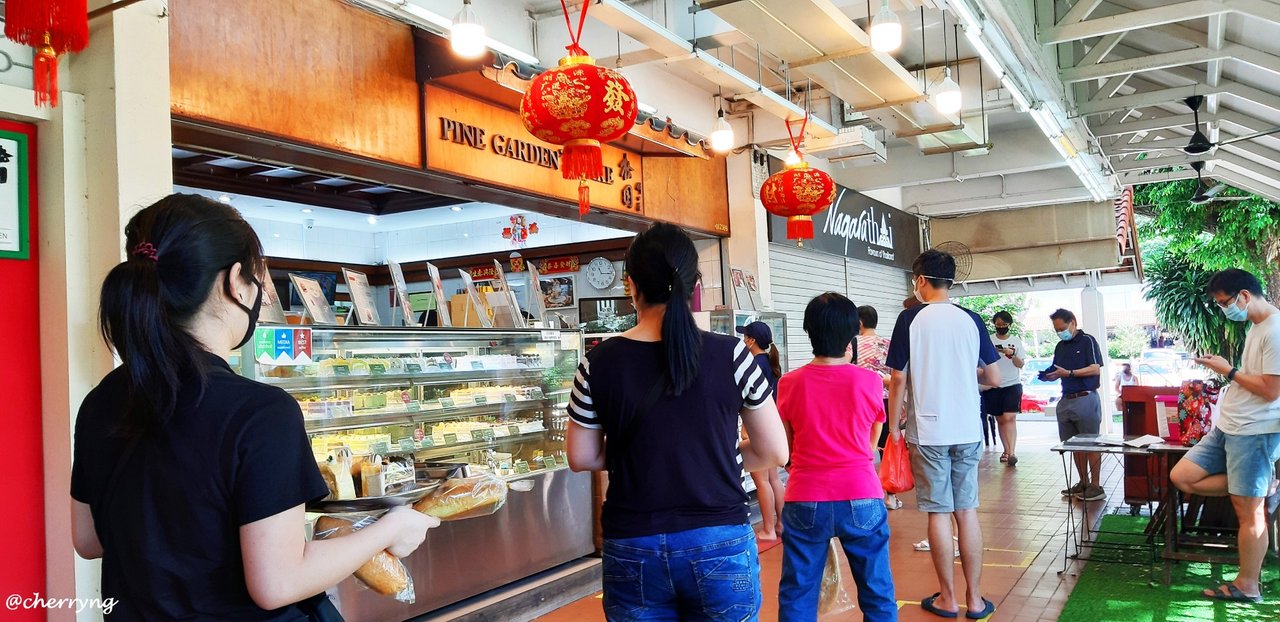 Continued my shopping journey, I came to bread shop next to the wet market. As usual, we had to scan QR Code for attendance and queued before entering the shop. It is really tiring to scan QR Code here and there.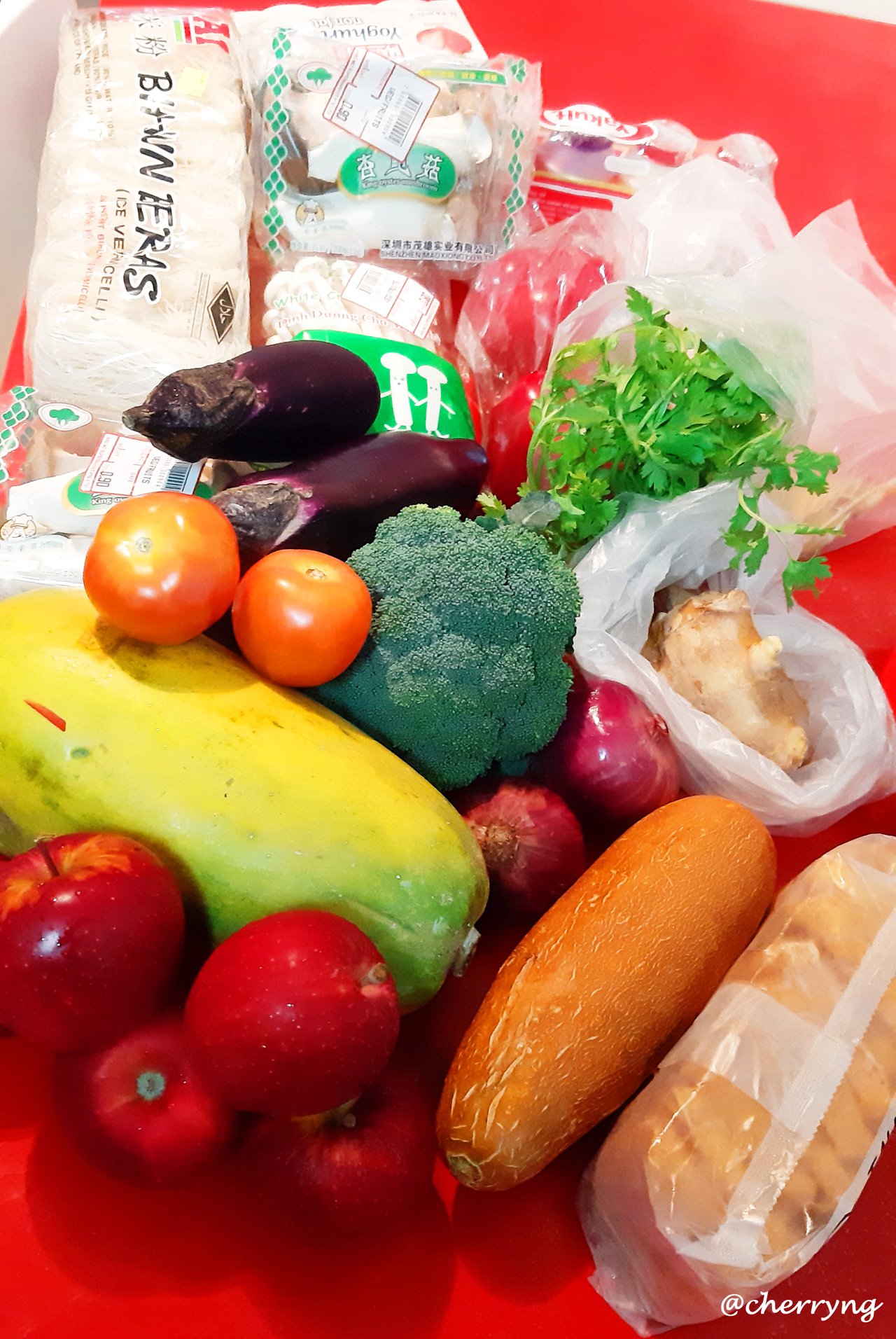 This weekend I didn't buy many stuffs as I have to start a design project soon, and not plan to cook frequently. Therefore, I just bought some simple vegetables and fruits to top up the stocks in my fridge.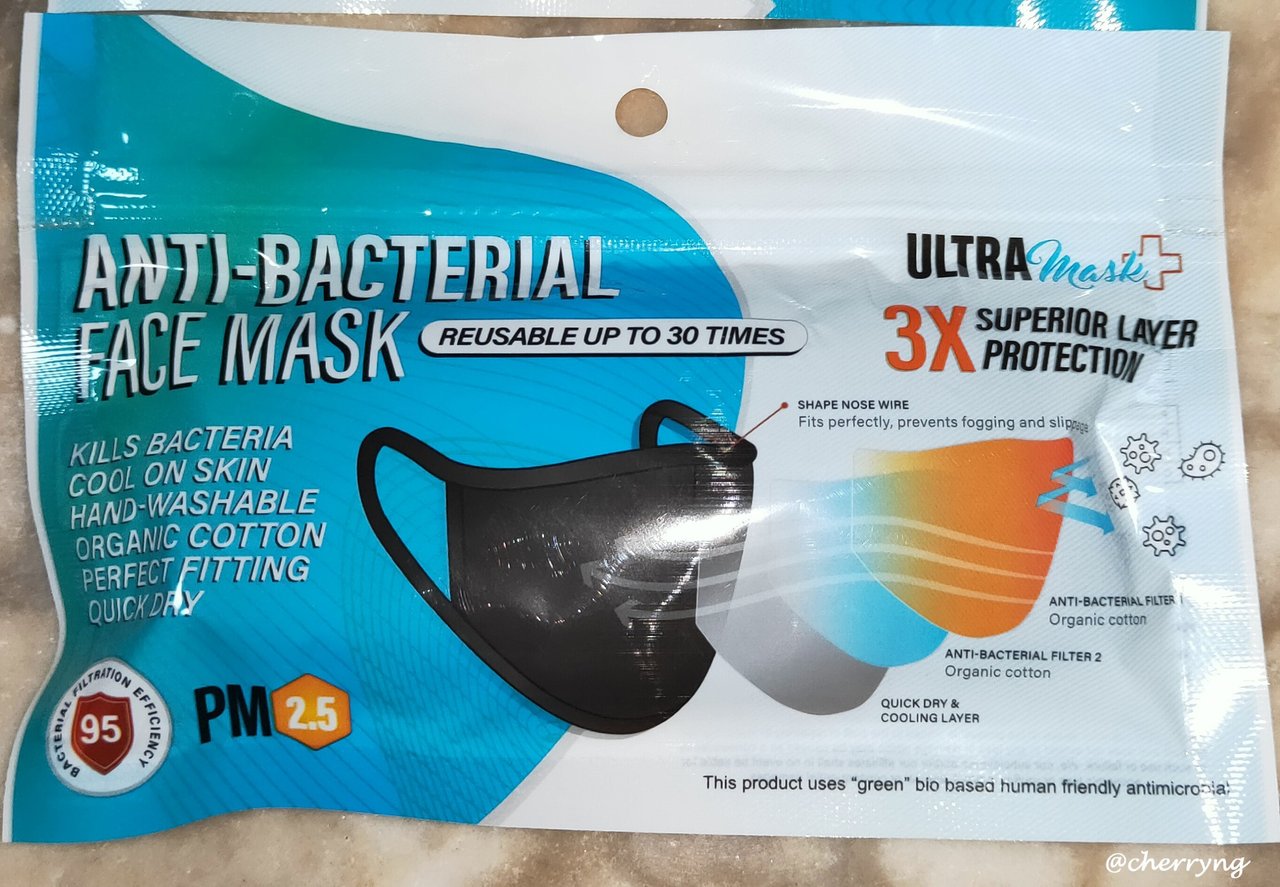 Wearing the mask whenever we go out. Thank you Singapore government distribute the reusable marks to all the local citizens, permanent residents and work permit folders for few times. We collected the reusable marks from nearby community centre.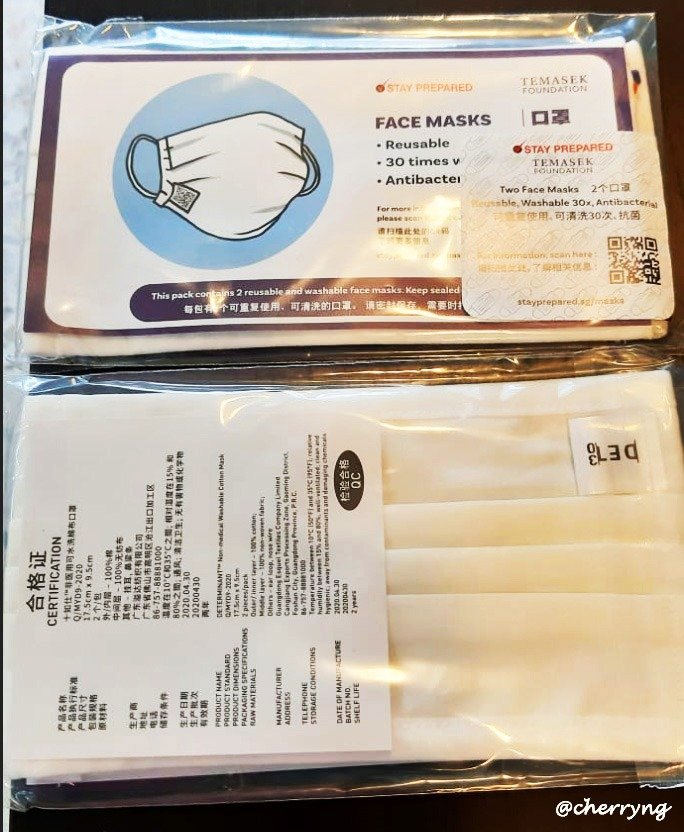 Nowadays wherever we go, we have to wear face mask and keep social distancing at least 1 meter with others.
Hope you stay safe and healthy. Have a nice weekend!
Thank you #MarketFriday by @dswigle.
---
View this post on TravelFeed for the best experience.