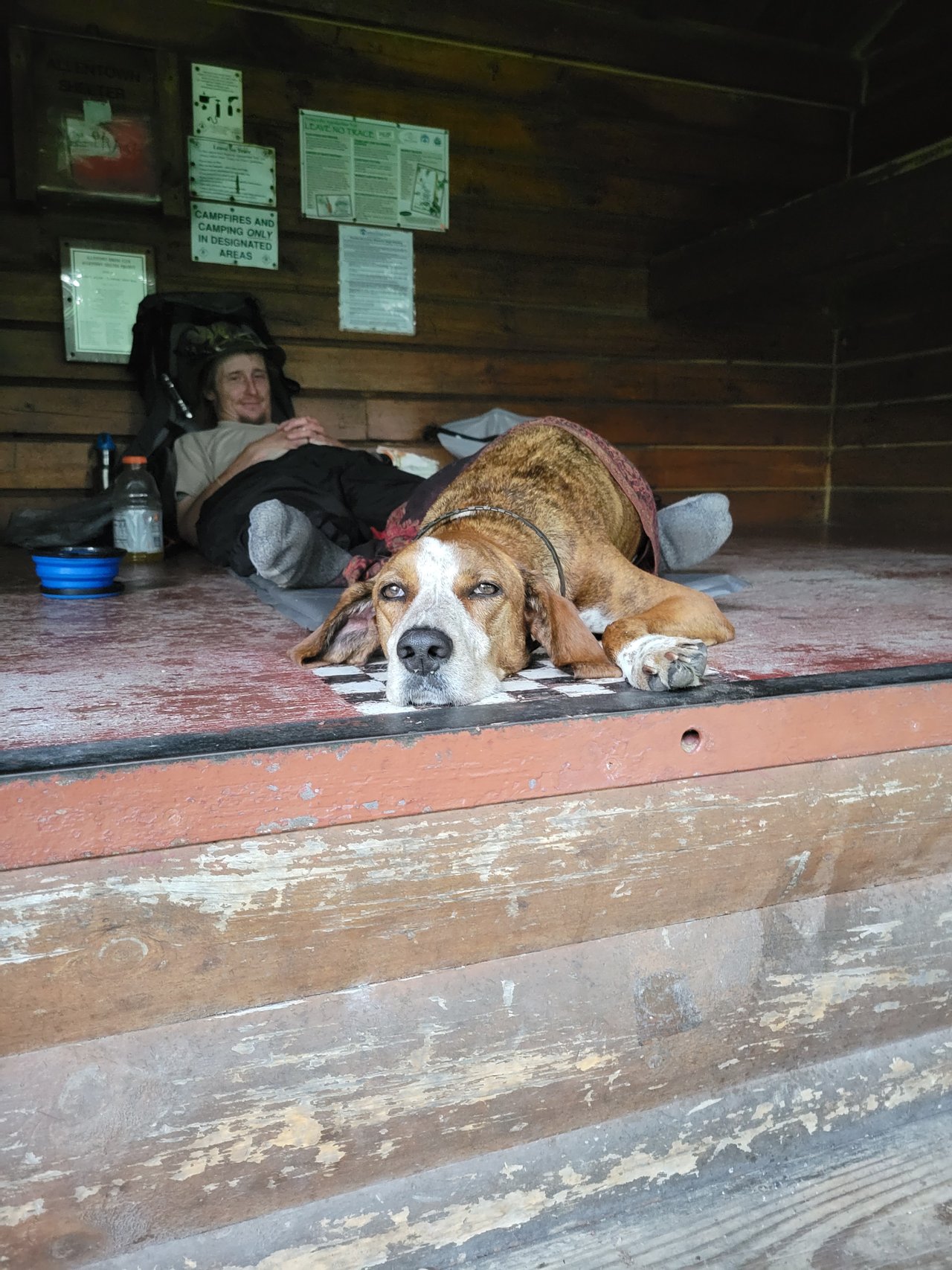 AhhHh Y3eH.... That'd be me and Rain Drop Hound Dog setting in a shelter on the appalachian trail in Pennsylvania... Or should I say Rocksilvainia.... After a full day of hiking and rock climbing our way to the Allentown shelter.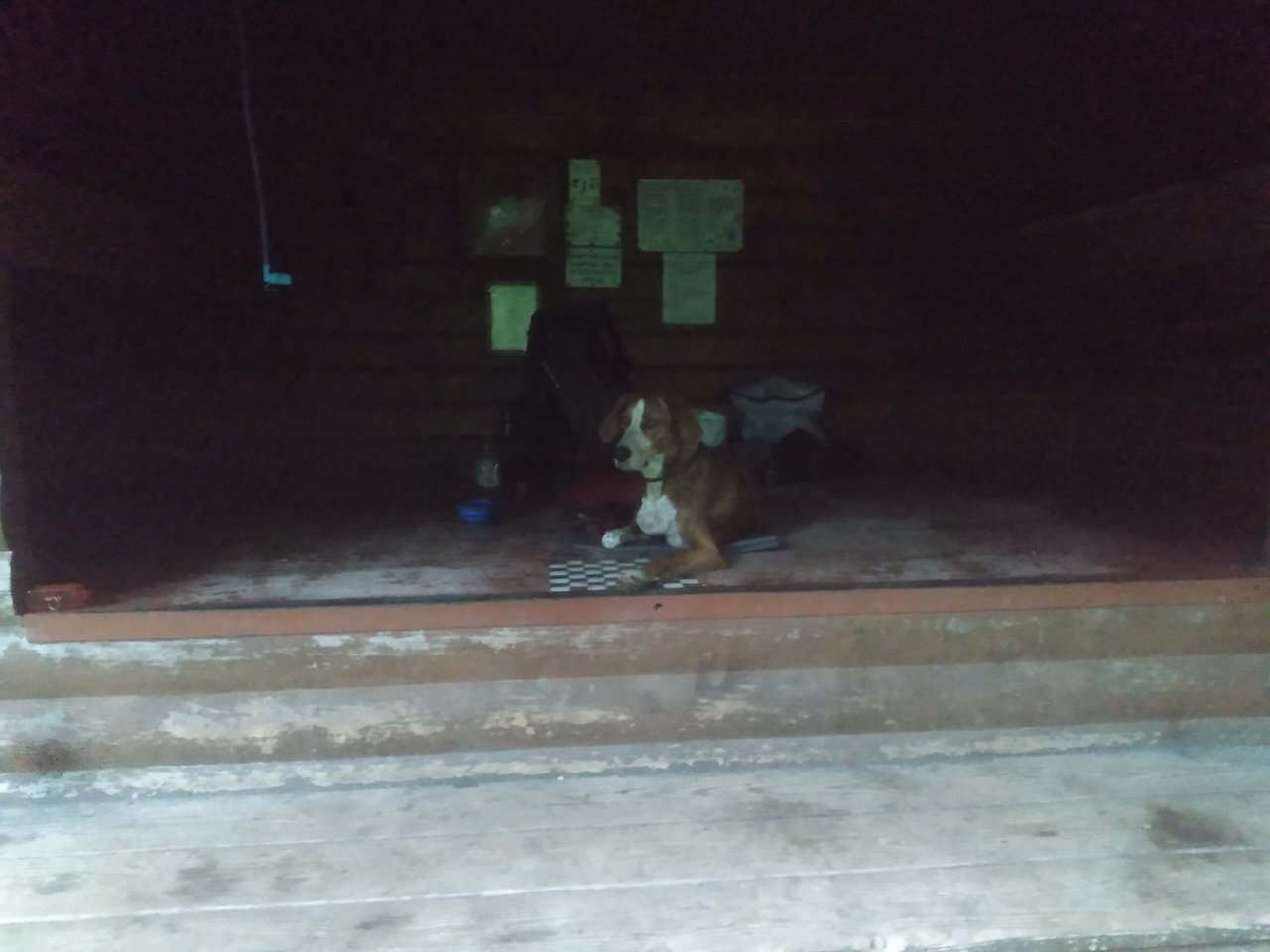 As the two of us are working our way north to Maine we discovered that we don't know everything about nothing. The Appalachian Trail has thrown us a curve ball... But they are not always round. Rocky, Sharp and rough trail has taken a toll on me and Rain Drop. Wearing out shoes and getting bruises. Climbing mountains in this terrain is the test we asked for.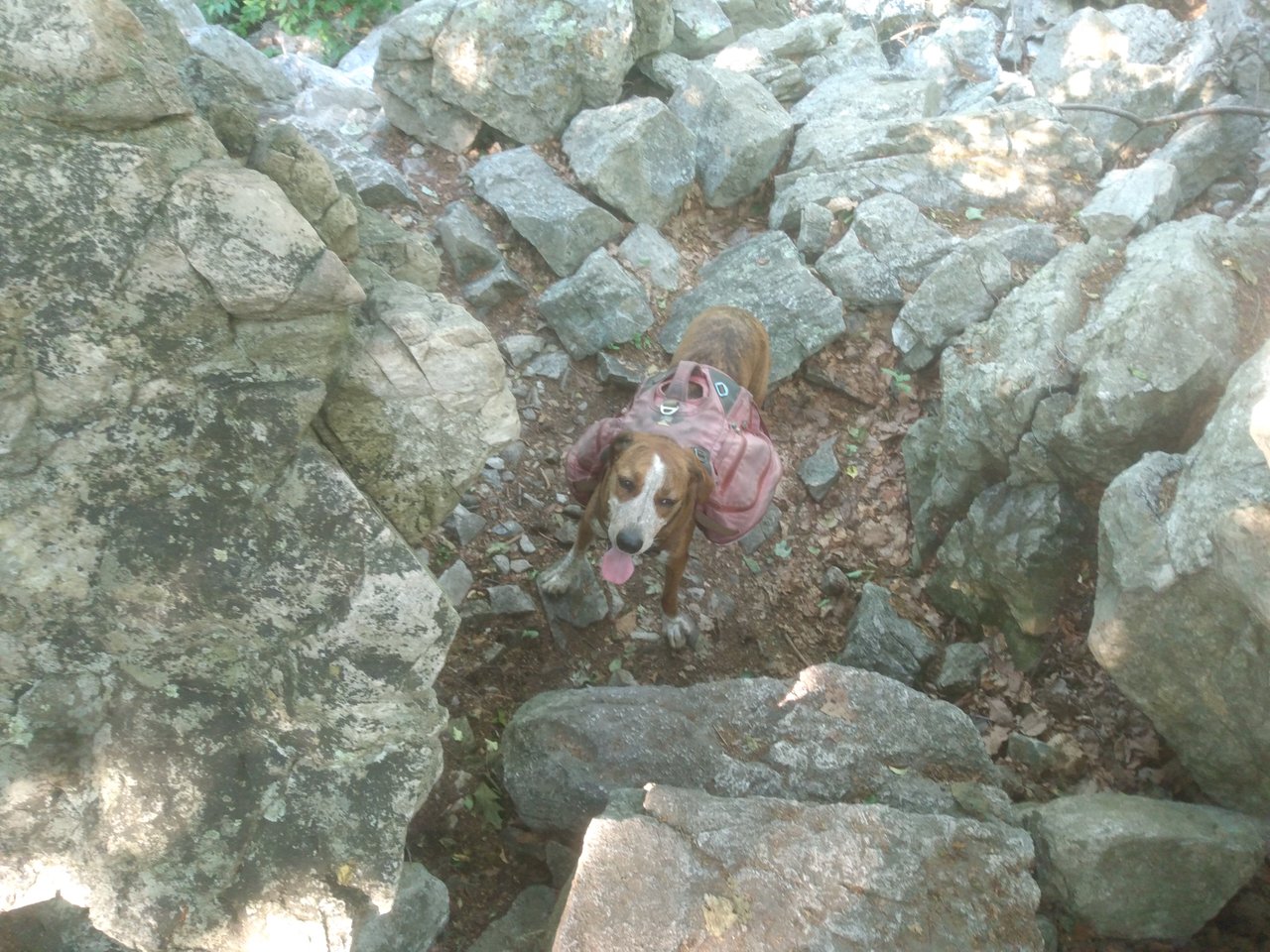 Often the boulders lie and lead you in the wrong direction. The great appalachian trail white blaze is nearly impossible to find... until you realize that you have made a wrong turn.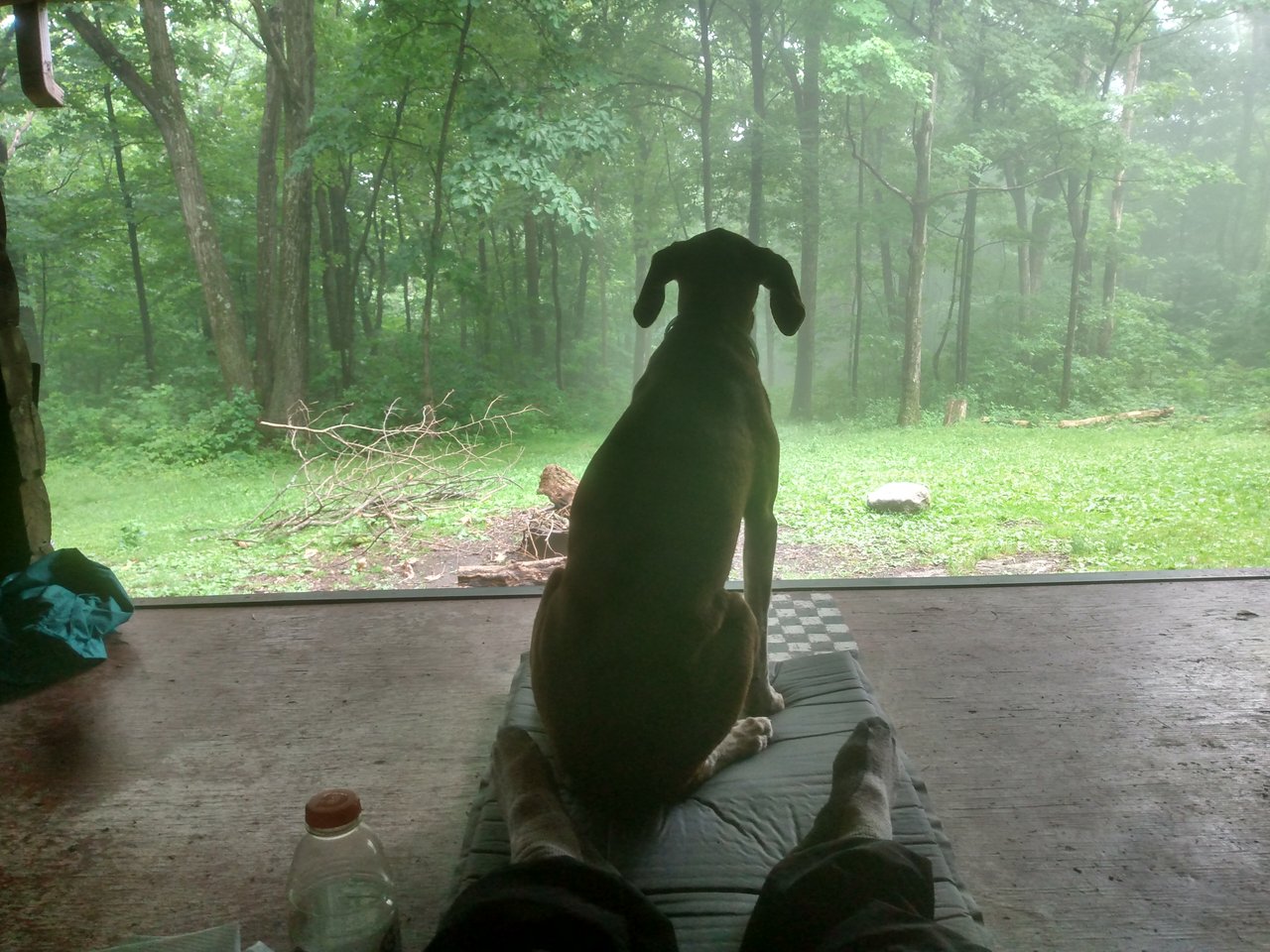 After I felt the suffering of my first fall I was just glad to see that the Hound Dog didn't. She knew I was injured... She is looking to prove that she can help and protect me.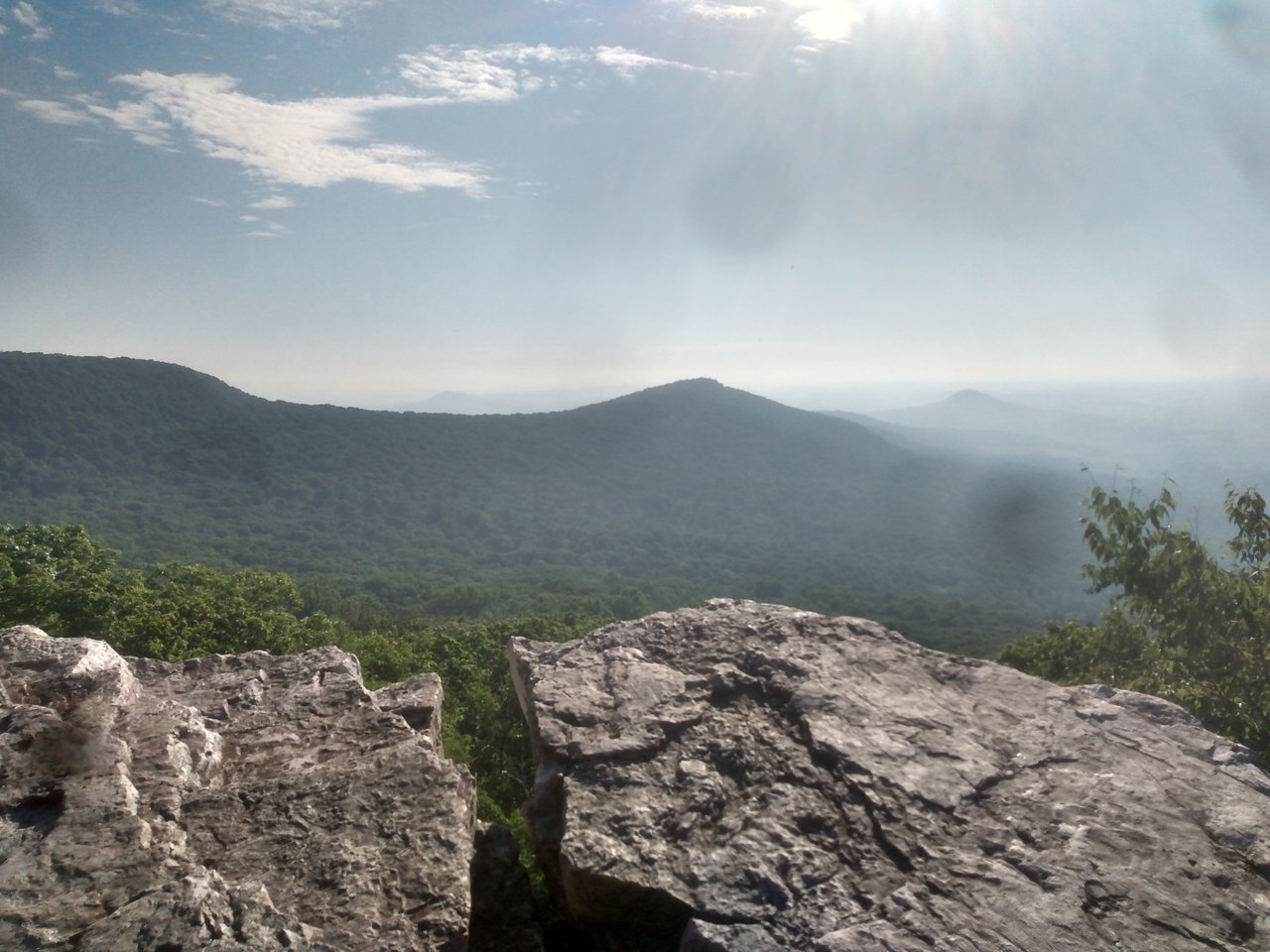 Pennsylvania has not offered a lot of great views... not at the southern half anyway... but as we grow closer to New Jersey we are grateful for the splendid display of our countries northern land. From farm land to the trail and all the new people our adventure is as exciting as it should be.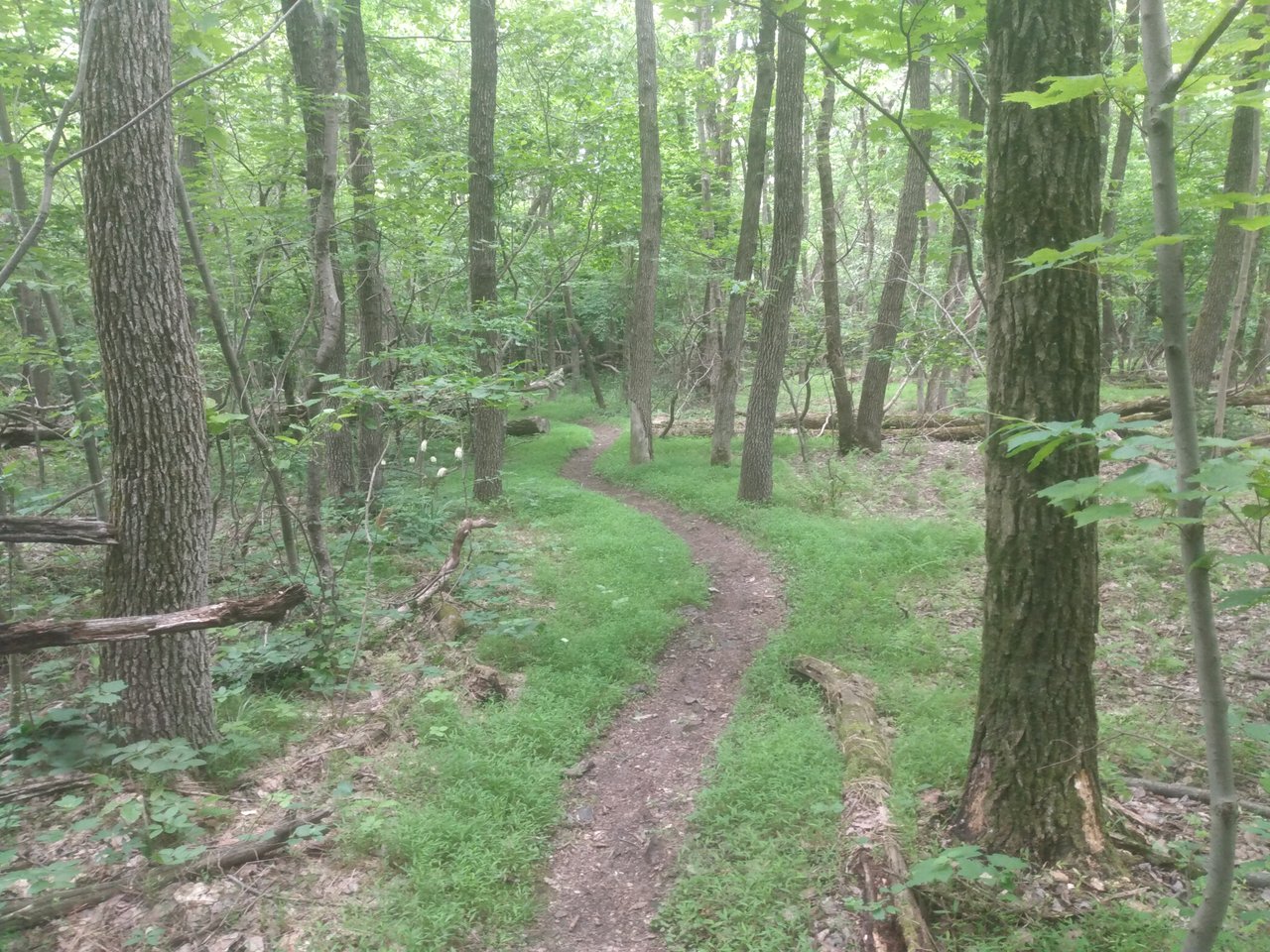 Every so often we are blessed with the smooth, flat and sometimes even soft trail to go on.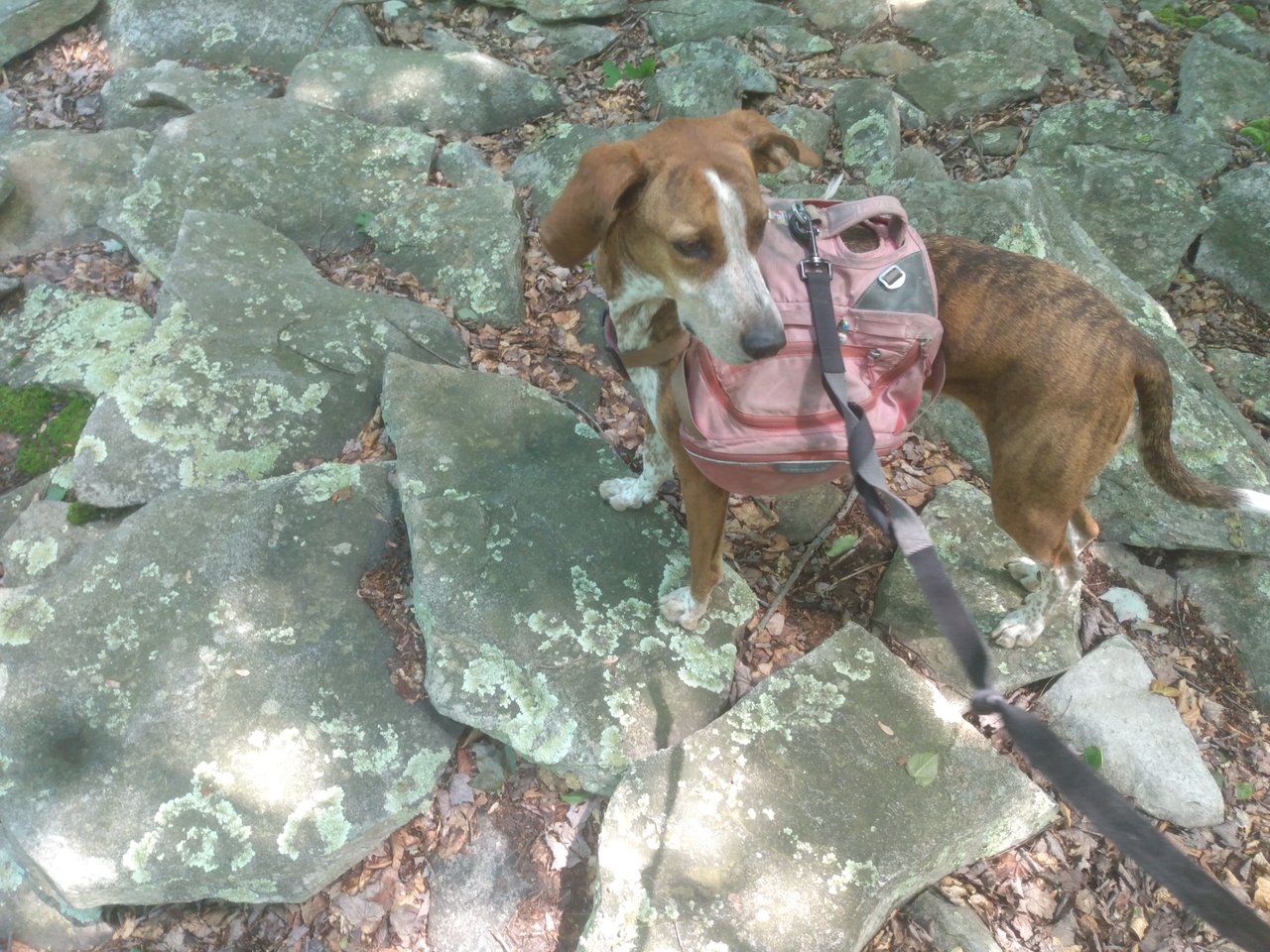 Then there is another part of our path..... More Rock... each step is a little bit of pain and I was in my zone with every single step... until I was looking eye to eye with boulders and picking myself up from the northern Appalachian stones.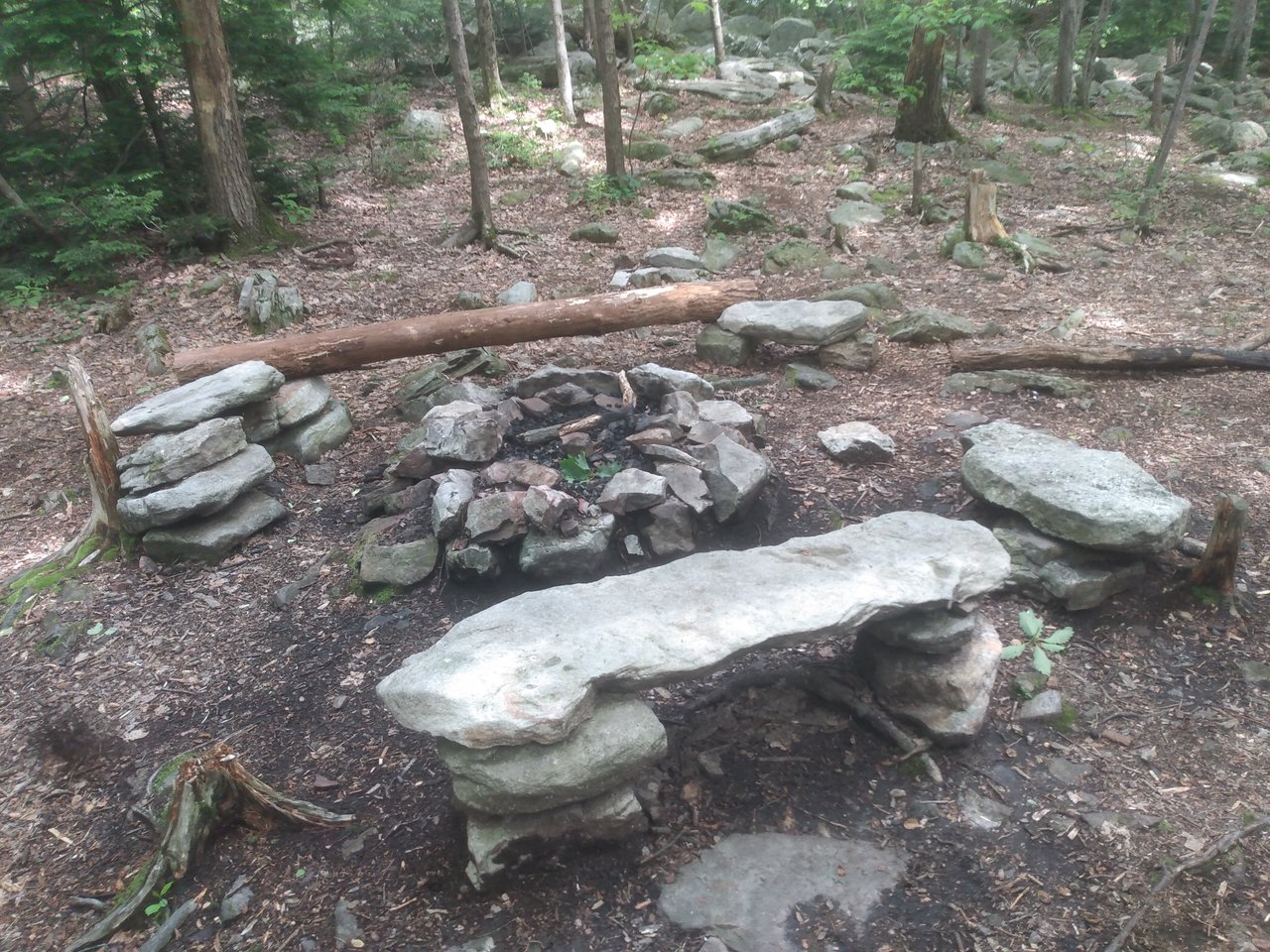 The campsites gave up rufuge... but it's still made from hard and rough stone. The shelters are help but we didn't get peace until we found a hostel in town called Palmertom Pennsylvania... ohh man we needed it. Me and Rain are exhausted and battered by these Appalachian stones. We are sleeping late today and tomorrow before facing them again.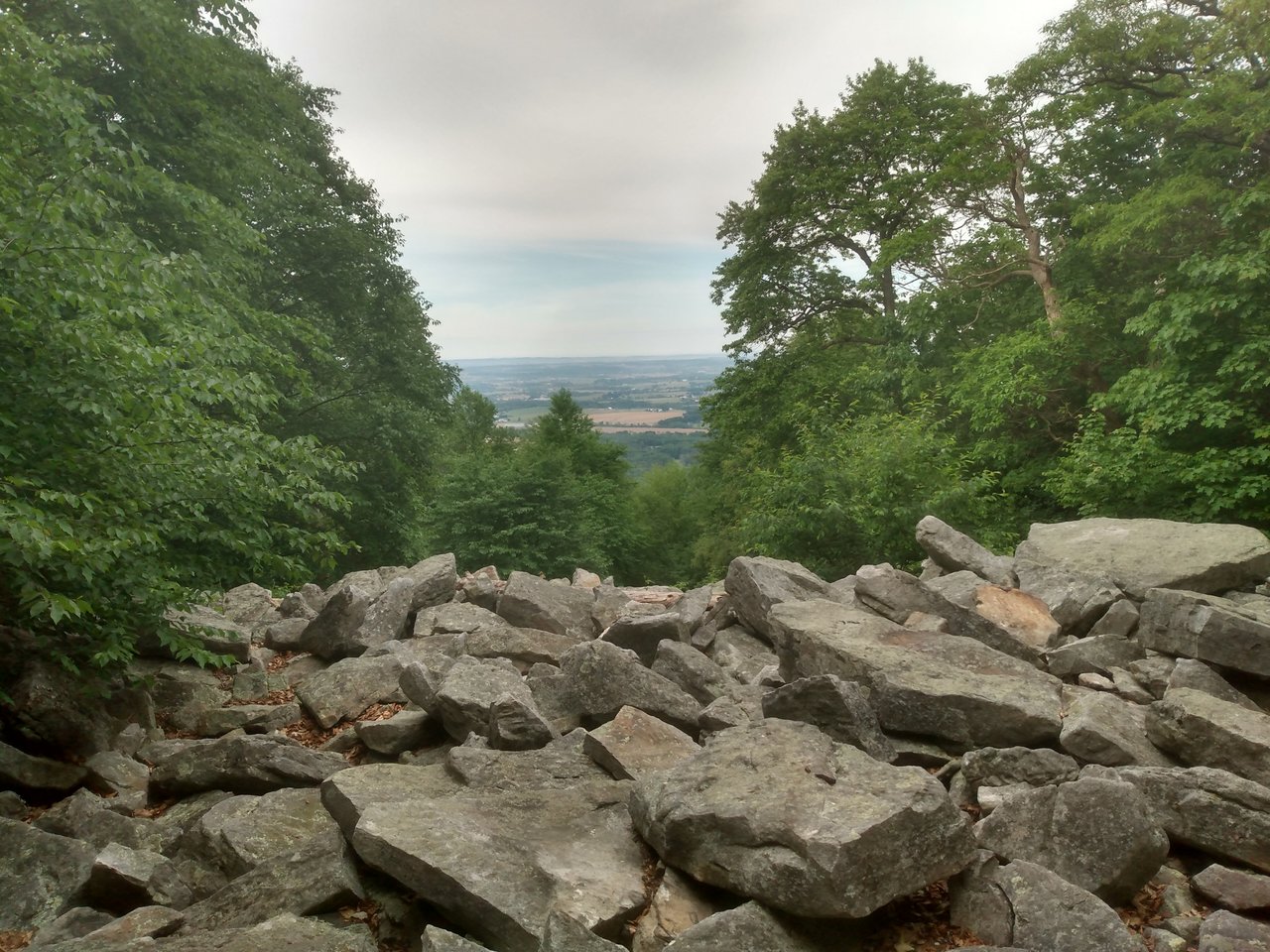 Defeat is not an option for The All Terrain Cloud And Rain... We have over come more stones than the Appalachian Trail has thrown at us. A sure thing is that I can handle it all, as my loyal hound dog reenforces that very ability to do so with each step up and down the mountains.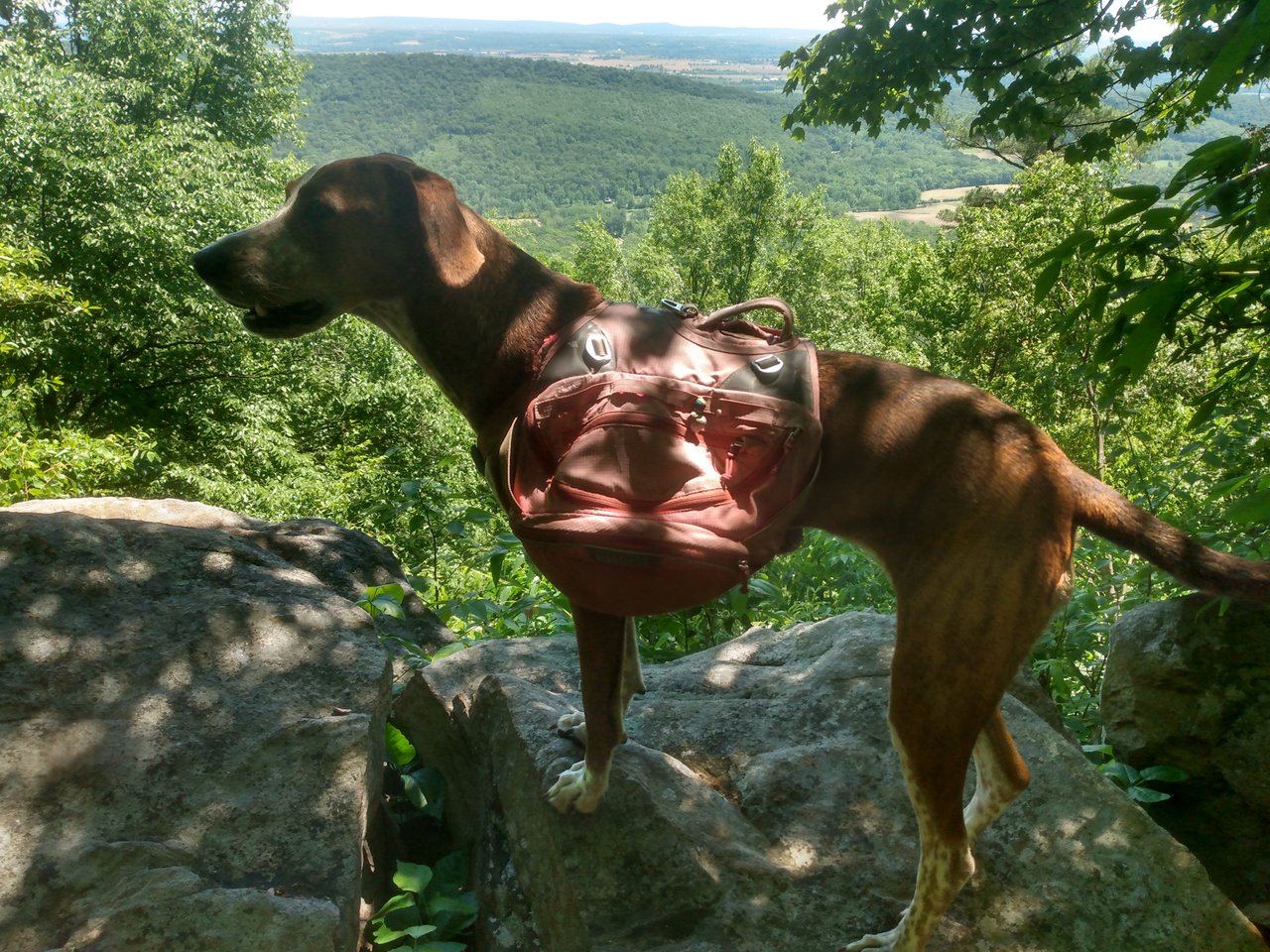 Catch up... And keep up...if you can.... I'm The Cloud Culpepper and I say live free every morning you wake up.
__________________________https://cash.app/$cloudraindrop
---
All donations for food and supplies are appreciated greatly.