Read this post on TravelFeed.io for the best experience
---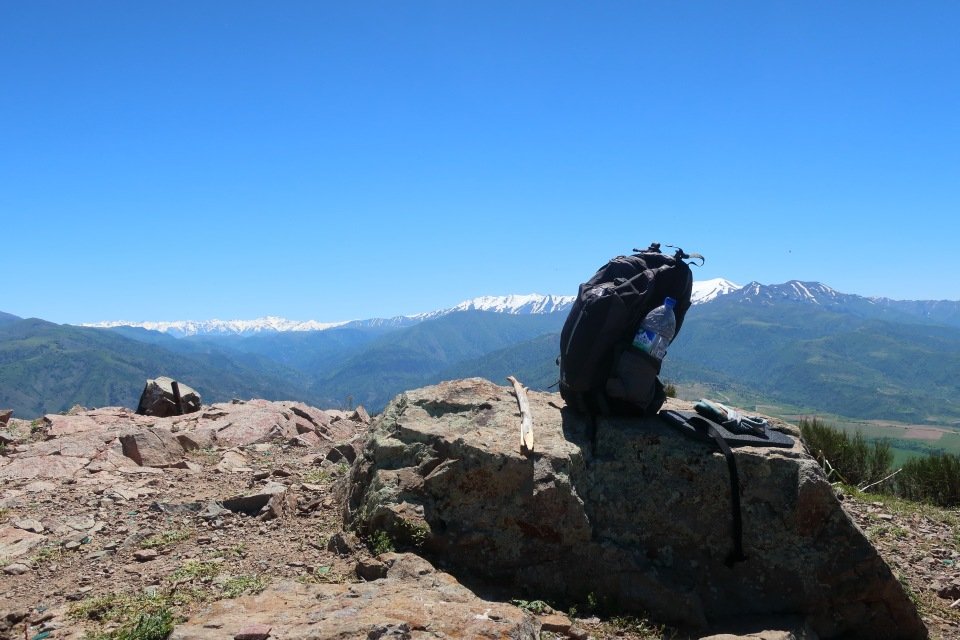 Hello! In my previous post I announced my first trip to the mountains after quarantine. I was really, really waiting for this trip and was afraid that at the last moment everything would fail, because the number of patients with the COVID-19 began to increase again and I heard the rumors that quarantine measures will be re-tighten. Fortunately, measures were tightened only in a few districts of the Tashkent region and they did not touch on the location in which we were going.
Since it is still forbidden to ride vans, the organizers ordered several vehicles. To be honest, I liked to ride in such conditions - comfortably lounging in seats in an air-conditioned car. I agree to ride like that, even if it's more expensive.
Weathermen promise that this year will be the hottest in the entire history of observations. It seems that this time they won't lie - already in late May and early June the temperature in Tashkent approached 40 degrees and at the end of this week they promise almost 42 degrees. This is 8-10 degrees higher than usual ​​and such temperatures are characteristic of the hottest season in Uzbekistan - "chilla", which lasts from July to August. What will happen then in July?!
In the meantime, spring still rules in the mountains and the foothills are covered with soft green grass, which will burn out and turn yellow in a month ...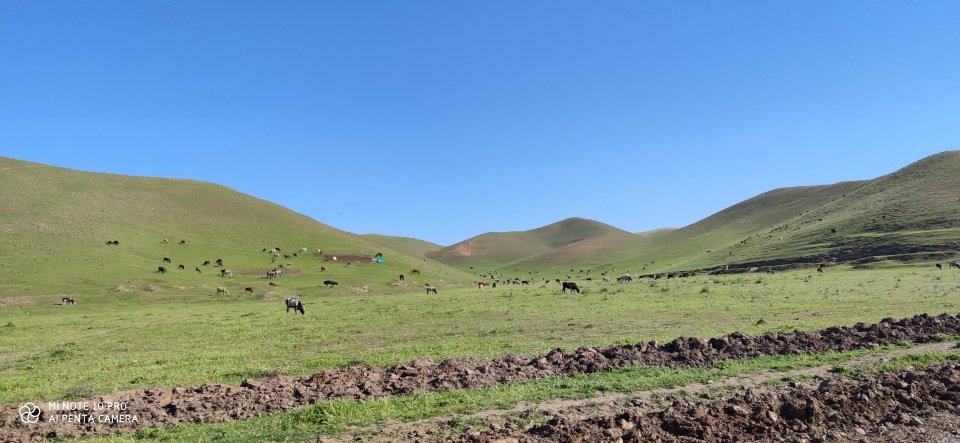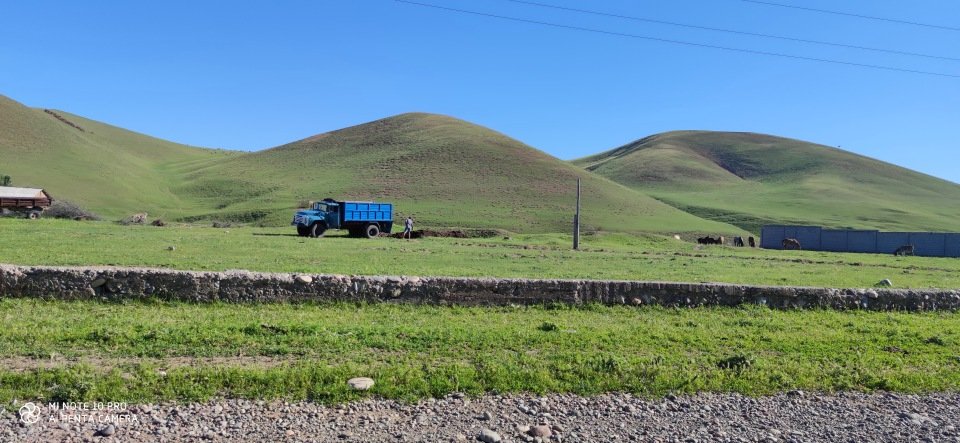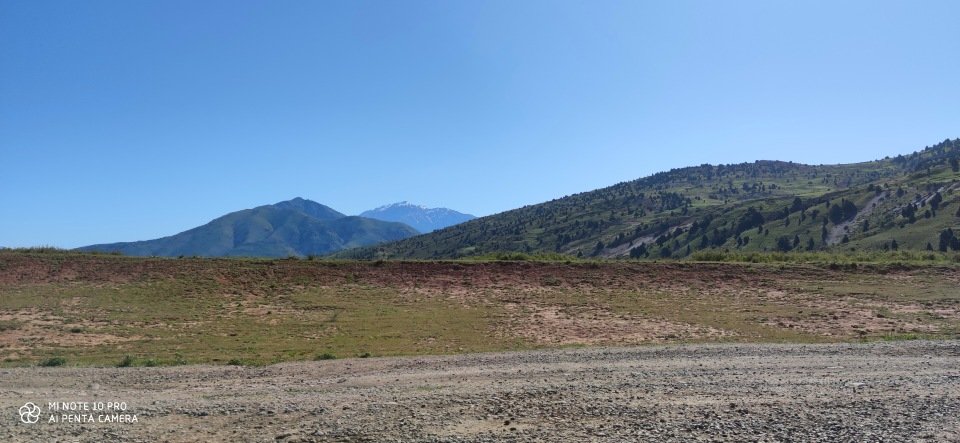 A distinctive feature of our mountains are the poppies, which cover the hillsides with red carpet. The problem is that this beauty is short-lived - since poppy fields are quite easily accessible, tourists rush in and sometimes literally trample them. Thanks to quarantine, this year poppies were able to live longer and we were one of the first Tashkent citizens who saw them.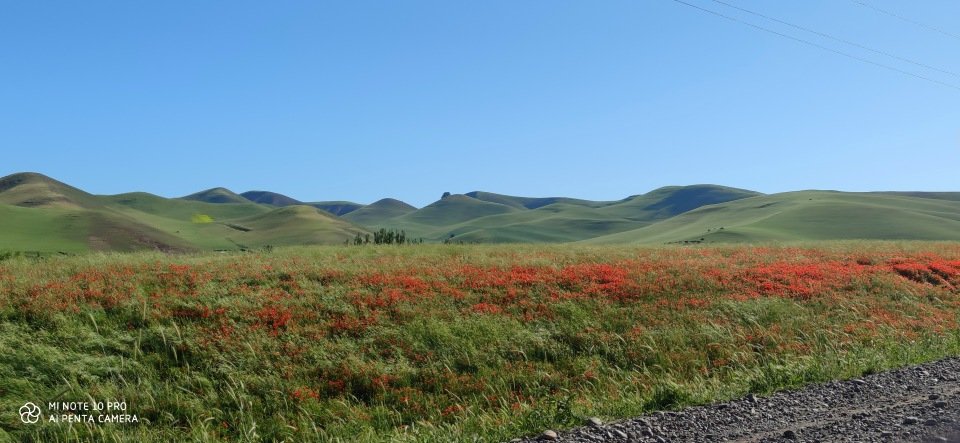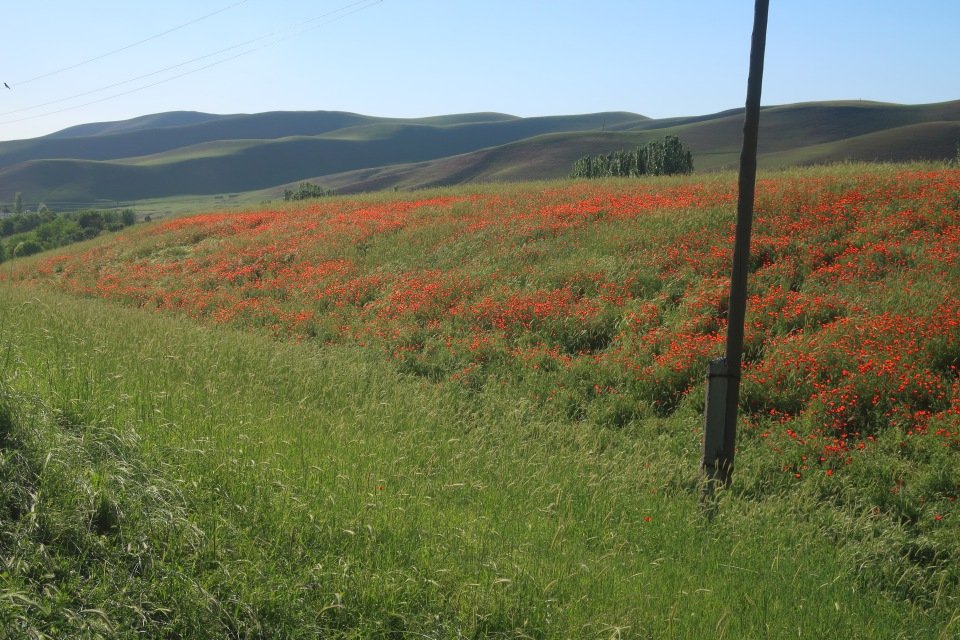 After a couple of hours we were already there. I looked around with interest at familiar and, at the same time, unfamiliar landscapes. Still, there is a huge difference between winter and spring mountains.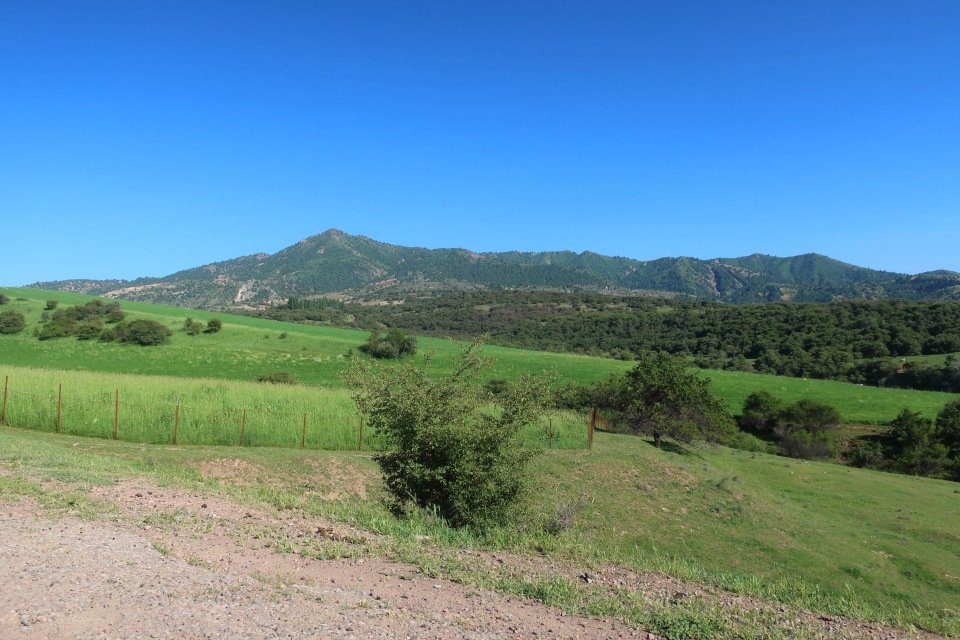 In winter, we climbed onto Syurenata what is called "in front" - a thick layer of snow hid "loose rock" allowing such a maneuver and it was possible to climb a rather steep slope. This time, our route stretched a bit, because had to go around.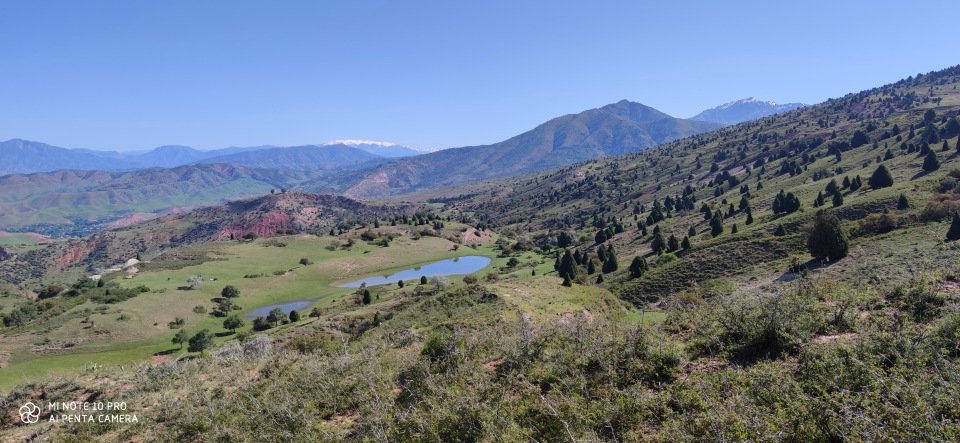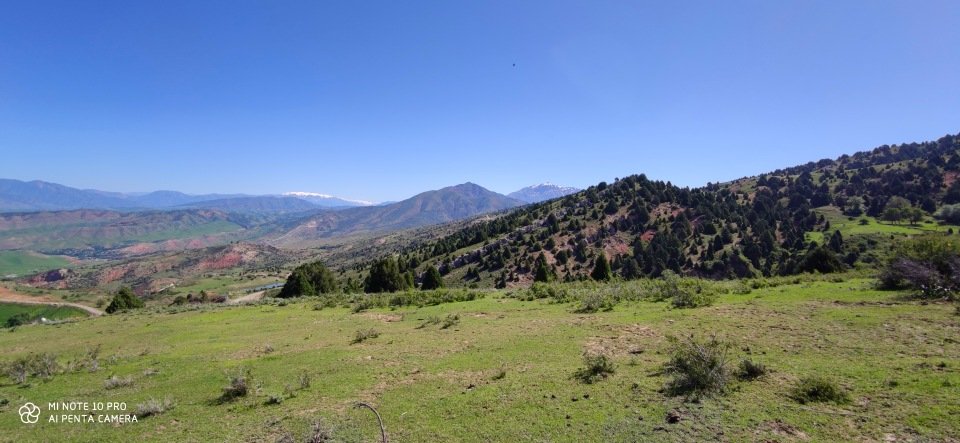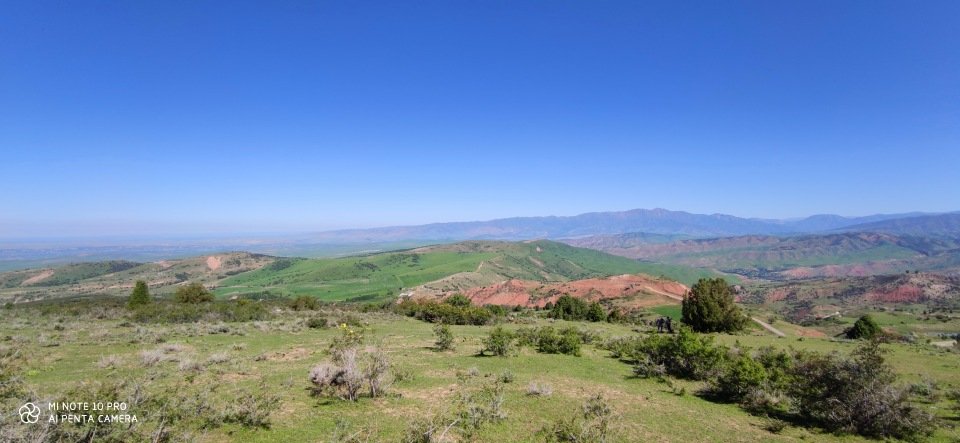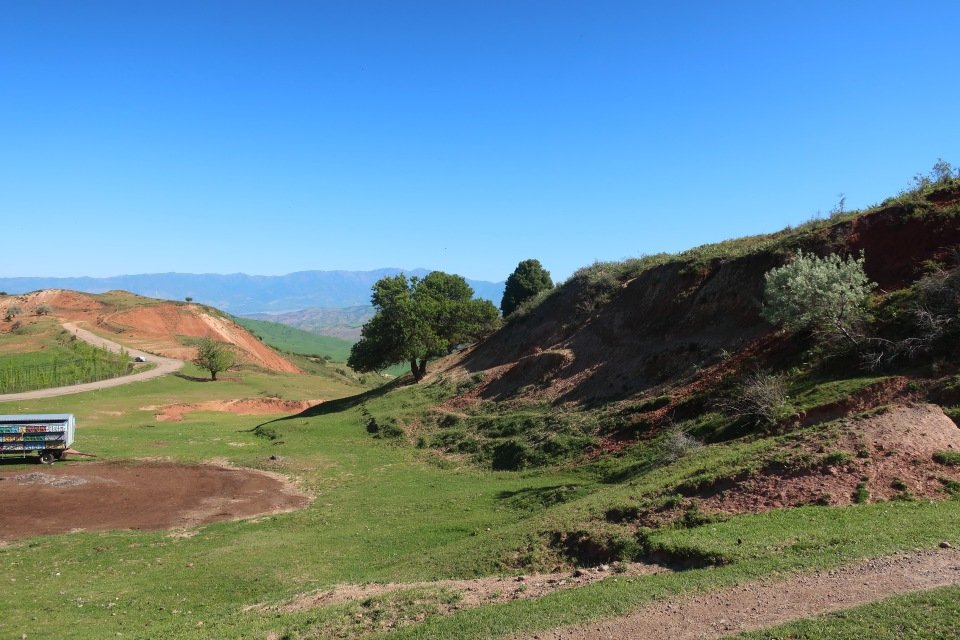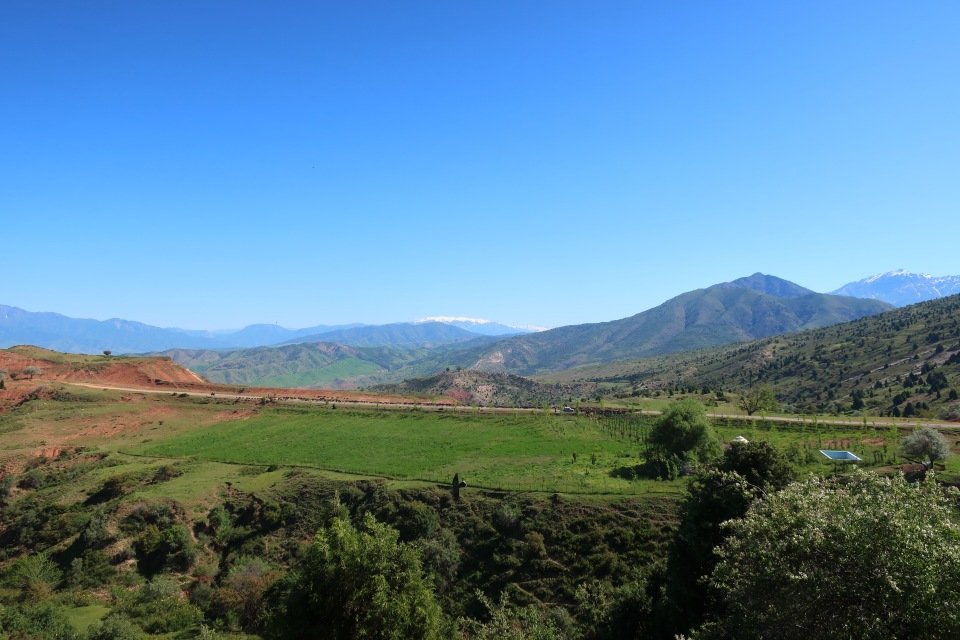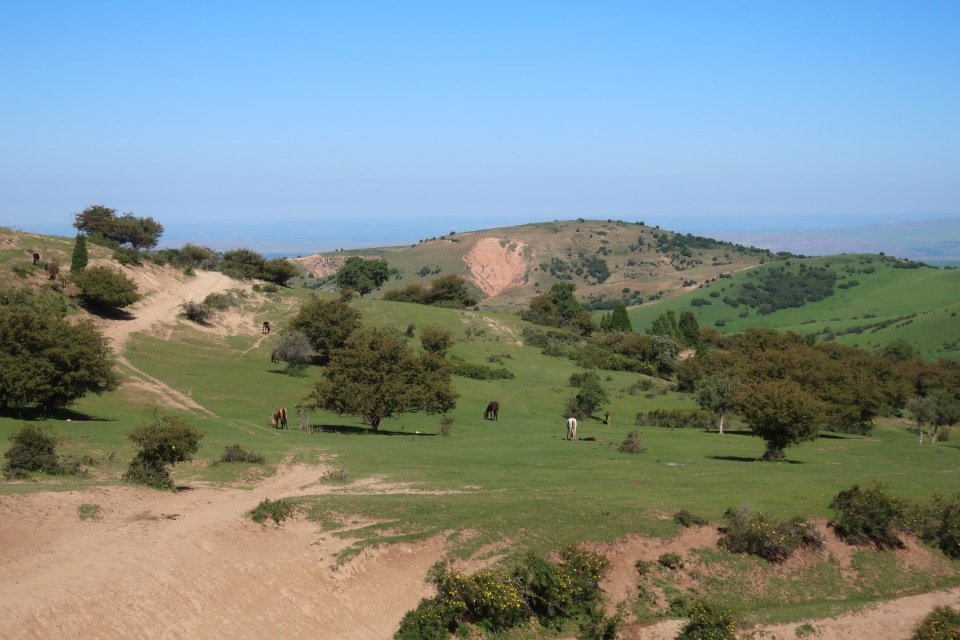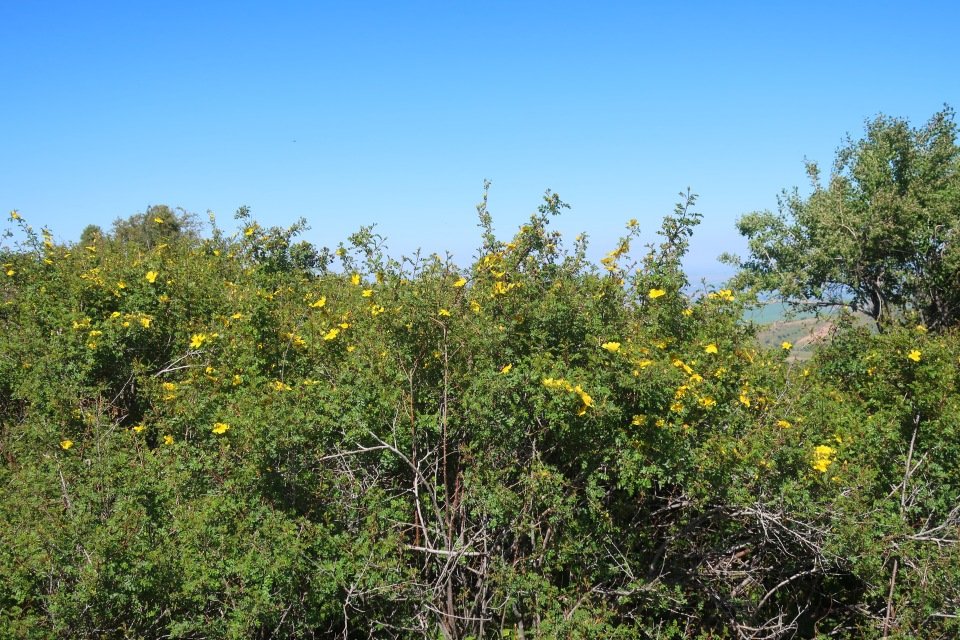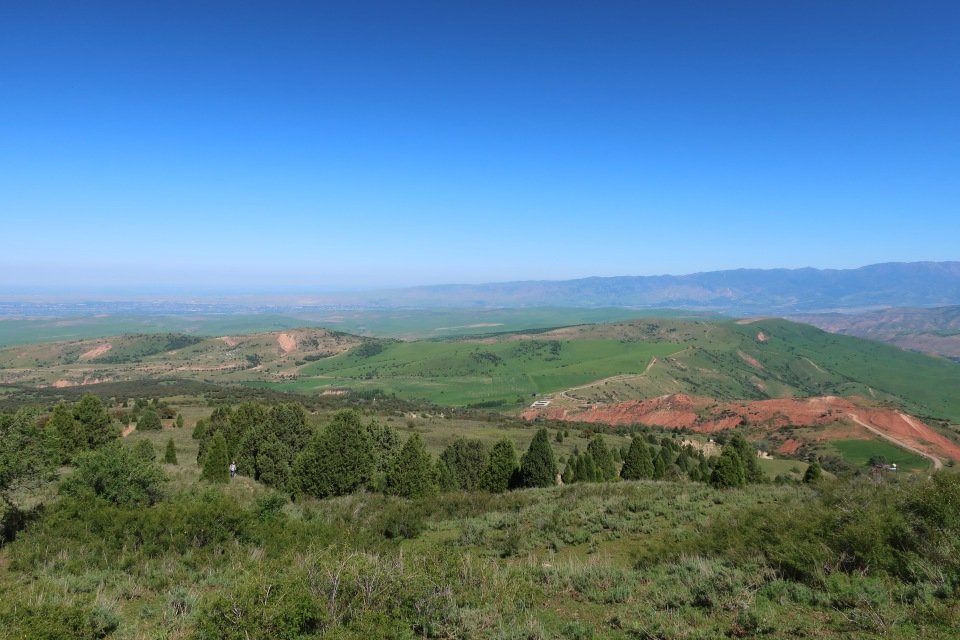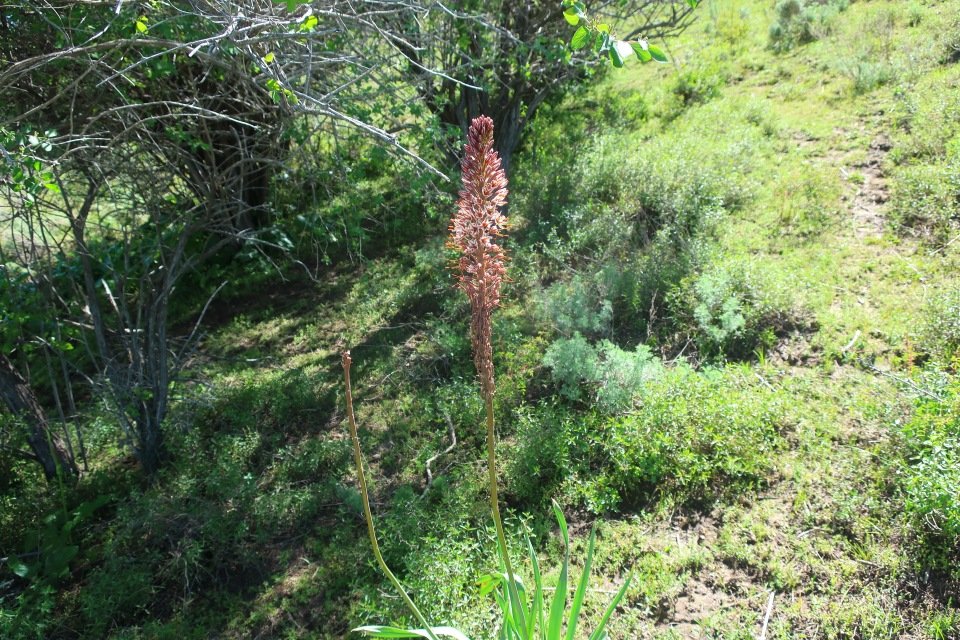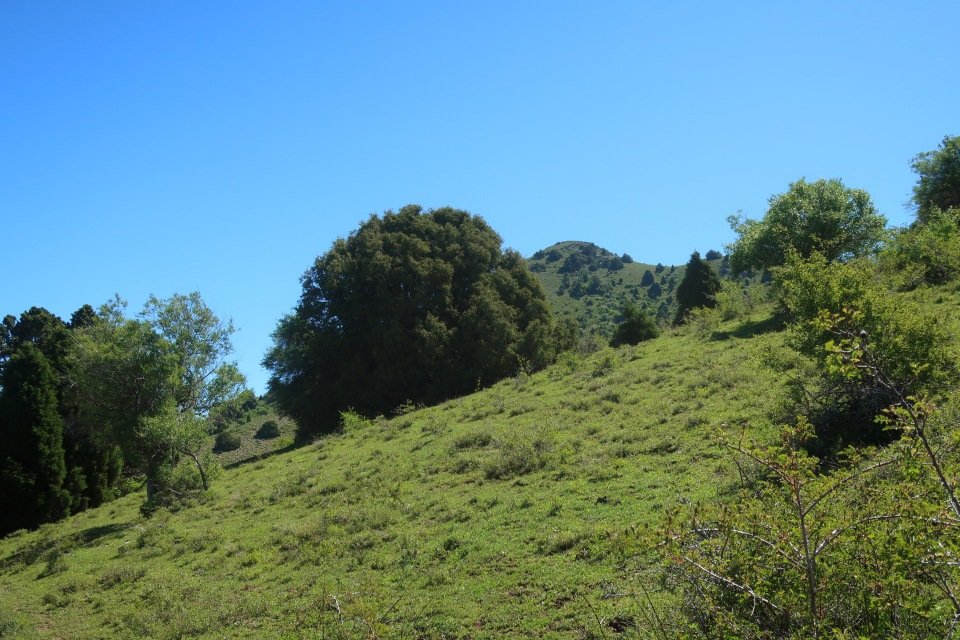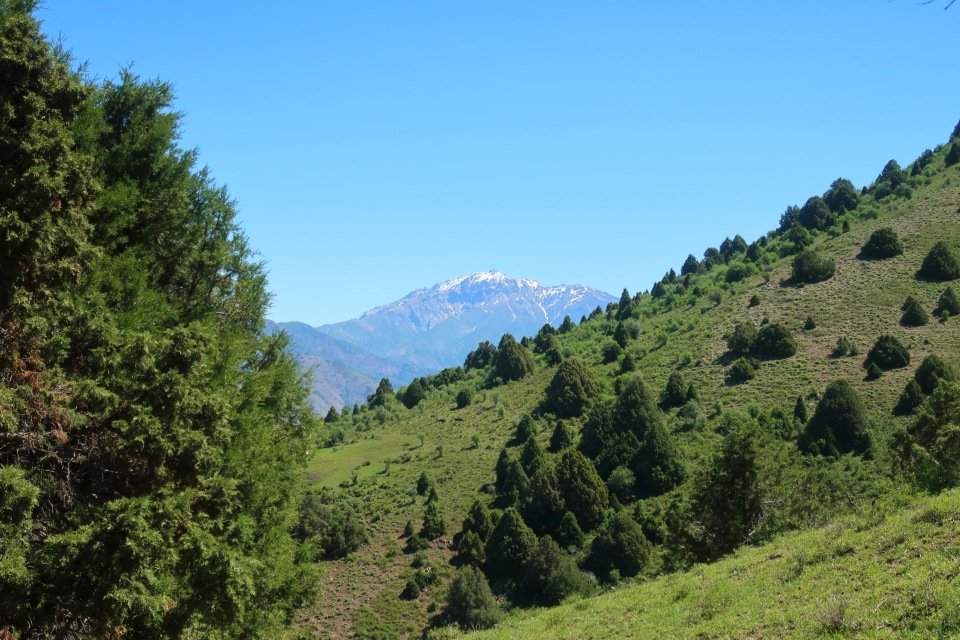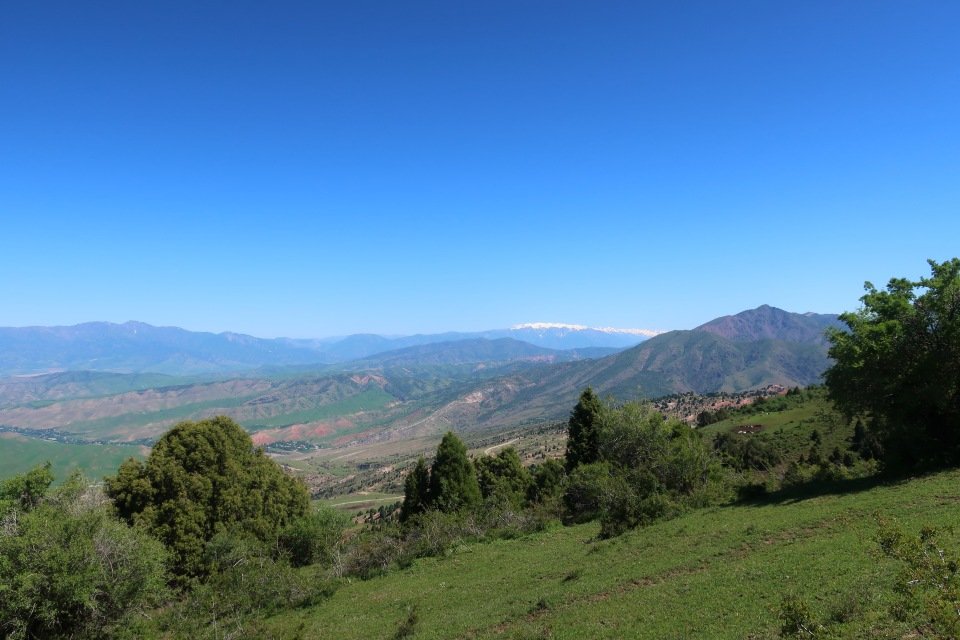 Apparently not everyone in the group also missed the mountains like me. Therefore, at first I ran forward and then I had to wait for the rest. For the third or fourth time, I was tired from new stop and I warned the guide that I was waiting for everyone at the top and stomped forward. And I went rather briskly and climbed to the top of the Syurenata for almost an entire hour, sat there alone and waiting for the others.
But no one got into the frame and did not interfere with taking photos. At the top was an amazing silence and calm. It felt like I was alone in the whole world - a breeze was blowing, and eagles soared above my head and no one else. Amazing feeling!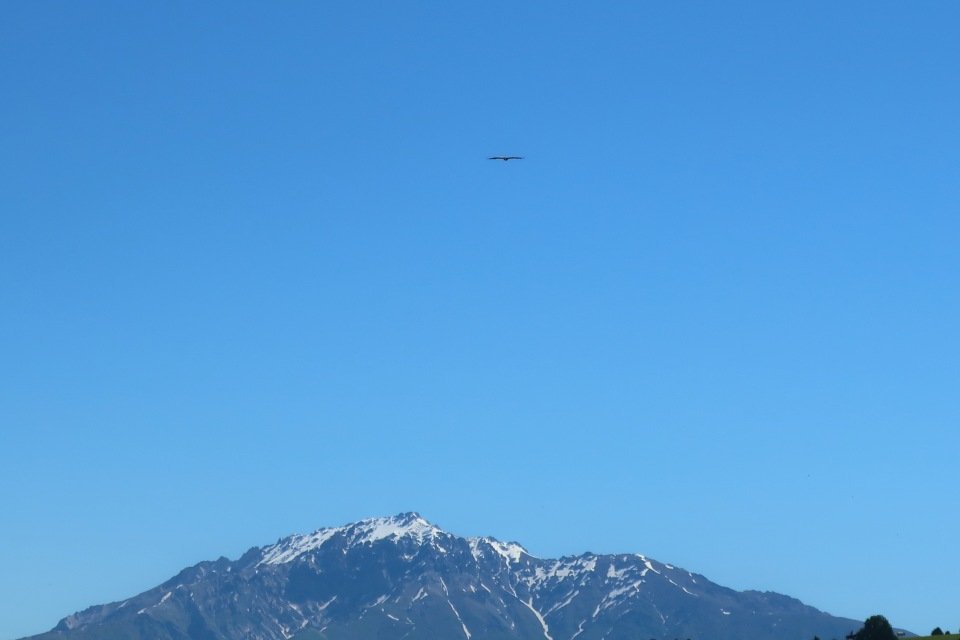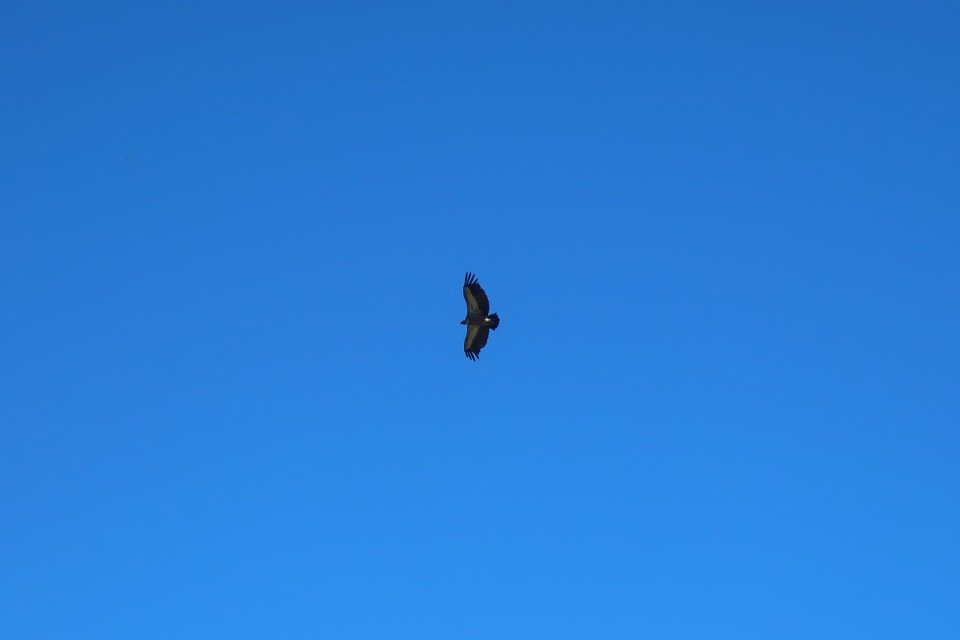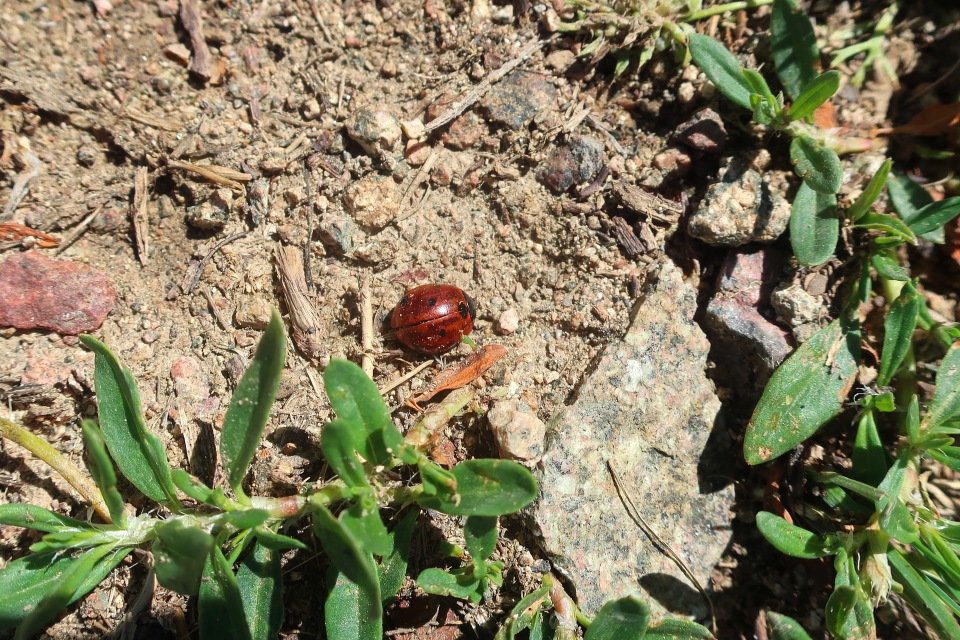 Despite the greater distance, spring climbing was much easier for me than winter. Likely my desire to "break into pampas" also played a role here. For fun, I decided to repeat some shots from a winter climb. For example, a photograph of a backpack on a stone as a screen saver for a post. The same mountain, the same backpack, the same stone and the same photographer ...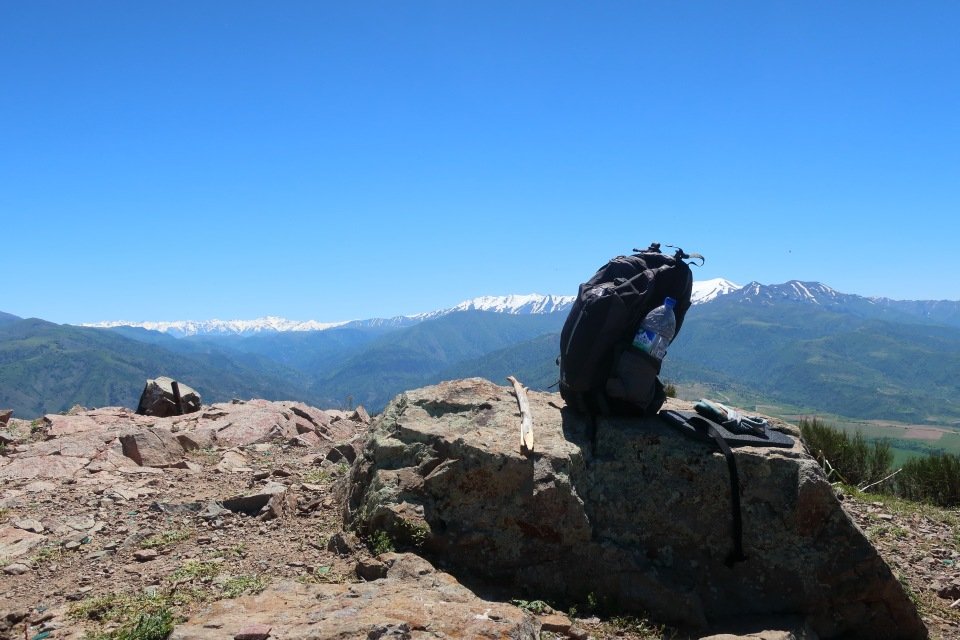 Finally, the remaining participants of the group climbed up. But just waiting for them, I already managed to take a picture, and eat, and relax. And he was full of strength to move on. But no, I had to sit and wait impatiently for them to rest.
Well, the guide gave a signal to stand up and we started the descent. On the way, I noticed small herds of horses - very beautiful creatures, fattened on meadow grass, graceful with a shiny skin.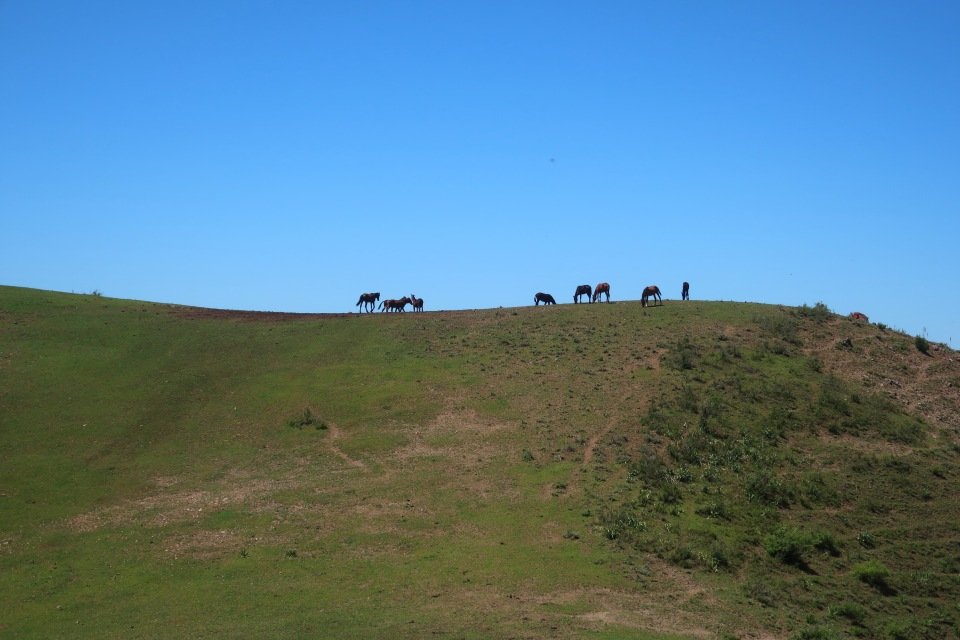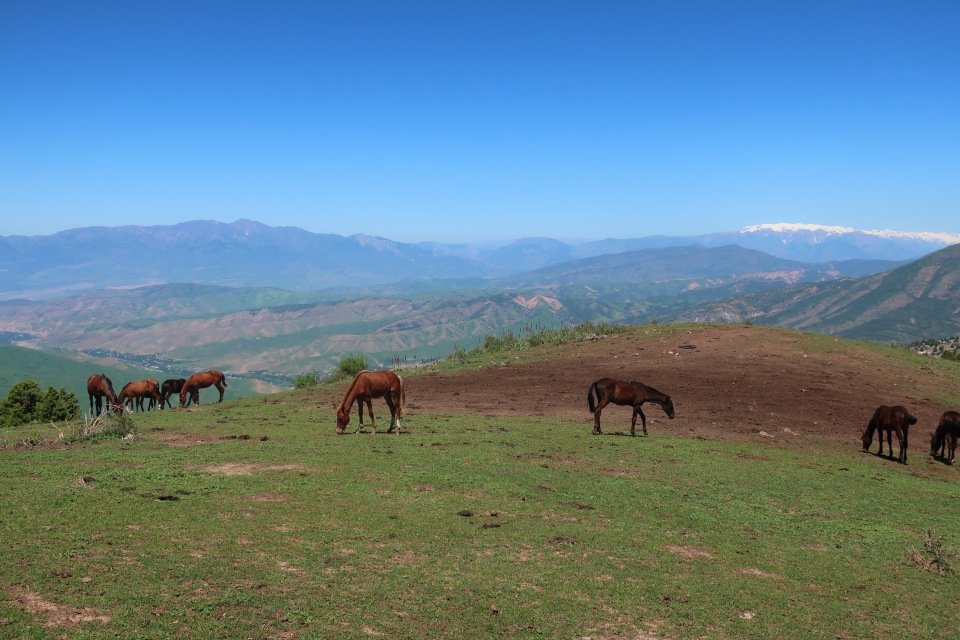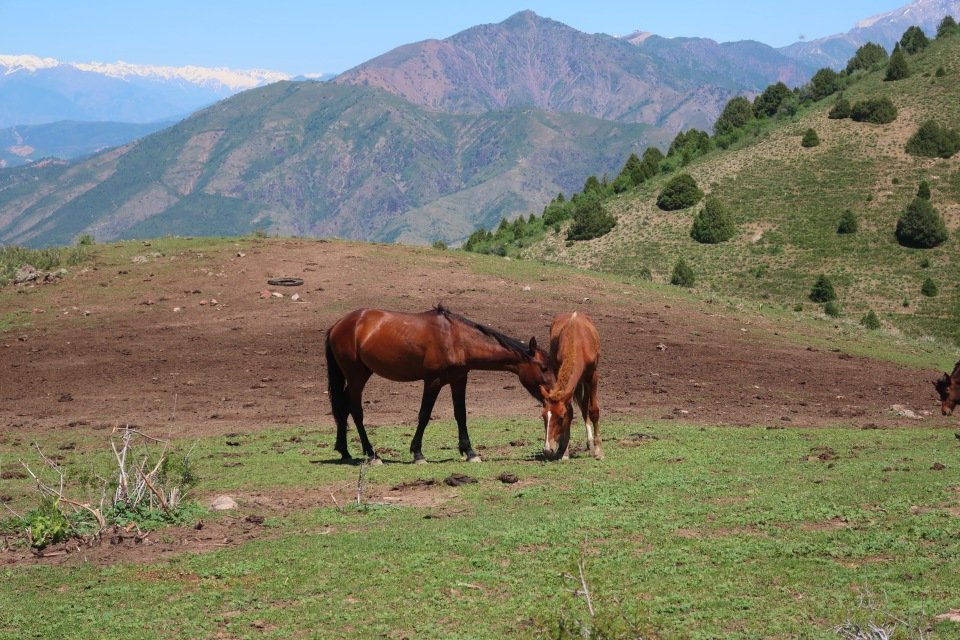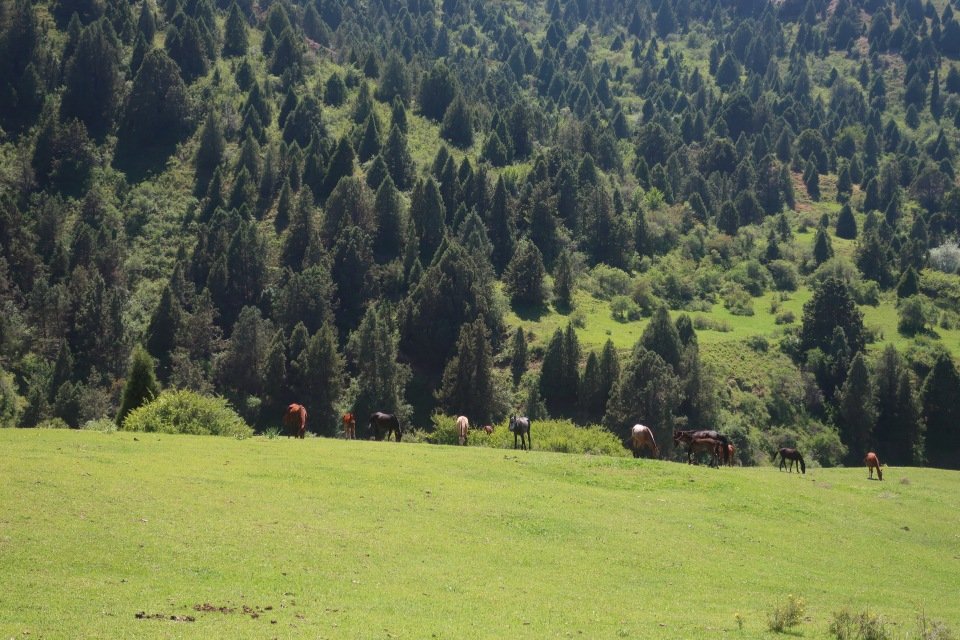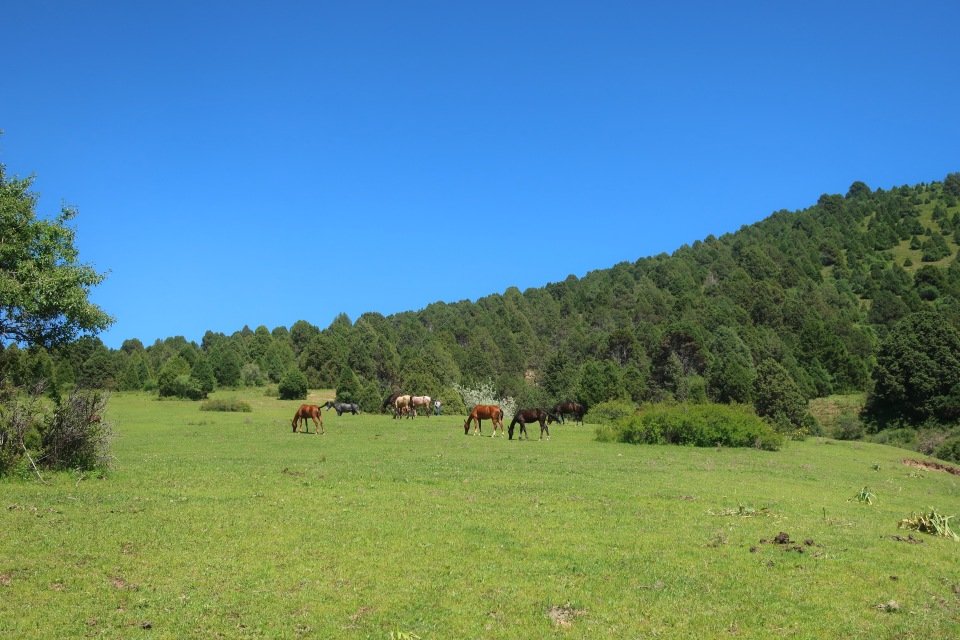 This is exactly the time when shepherds drive sheep, cows and horses to pastures. On the way, we noticed several flocks of a thousand sheeps in each. Here is just part of one of these flocks: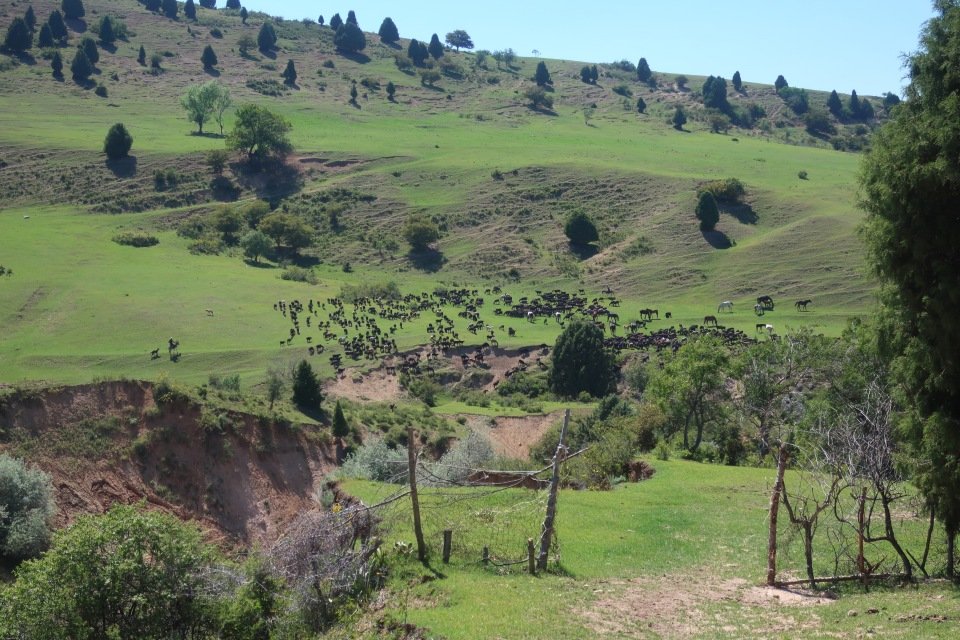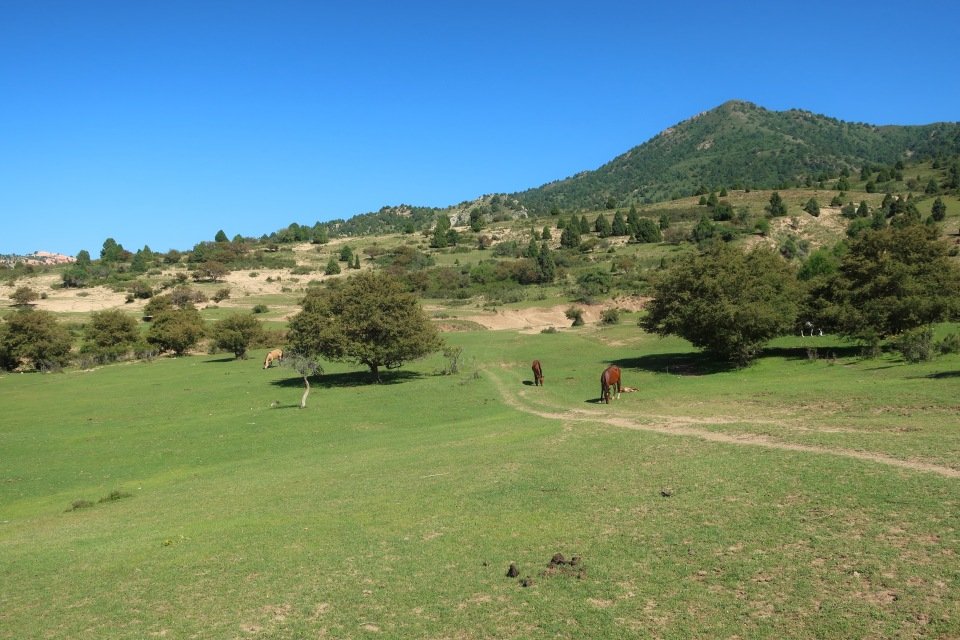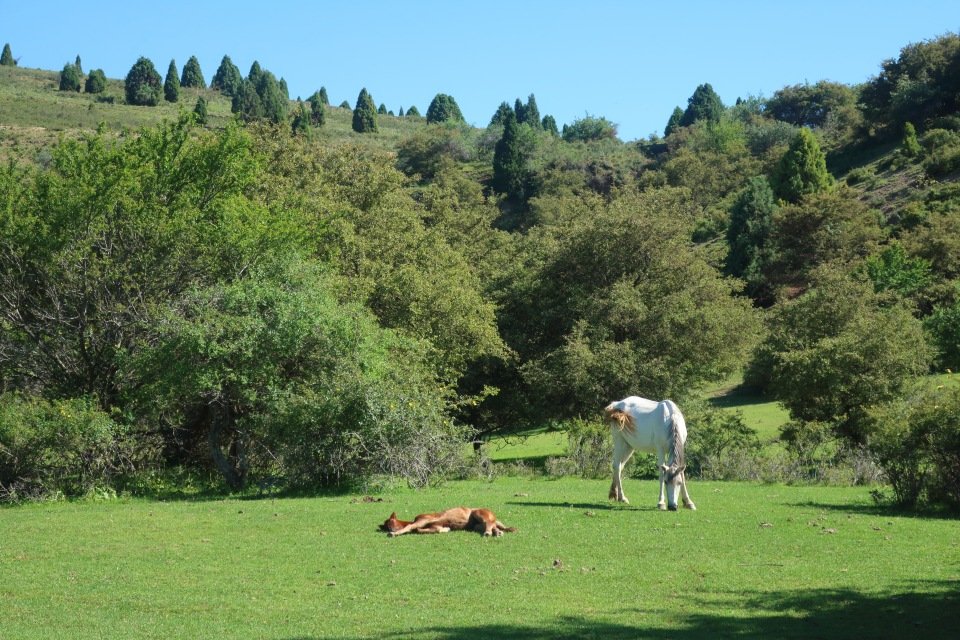 Going down, we went to a small plateau.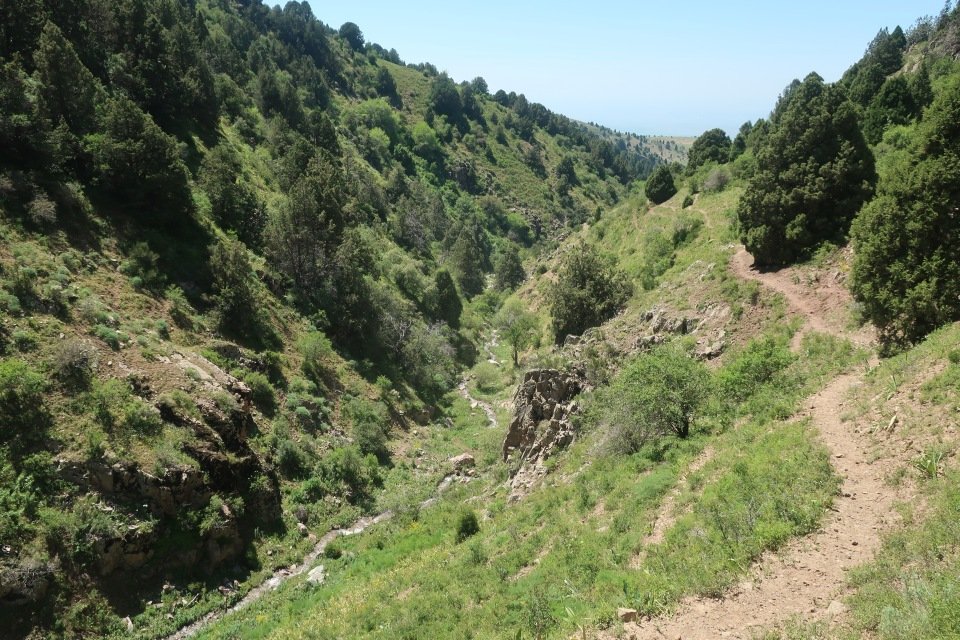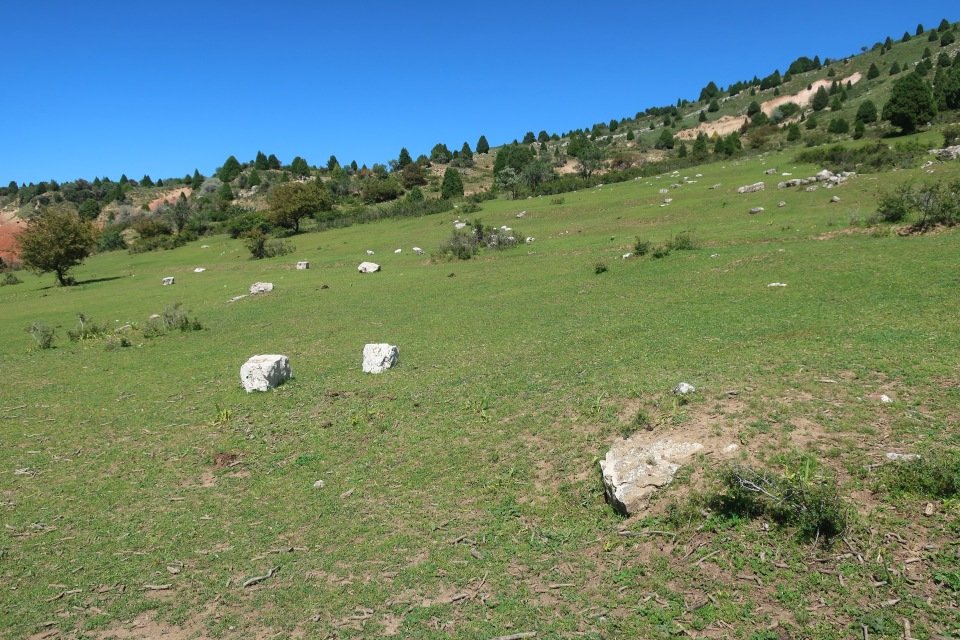 Huge trees grew on it, which for some reason were cut down. For scale, I took a picture near one of the stumps. I think it is about two meters in diameter.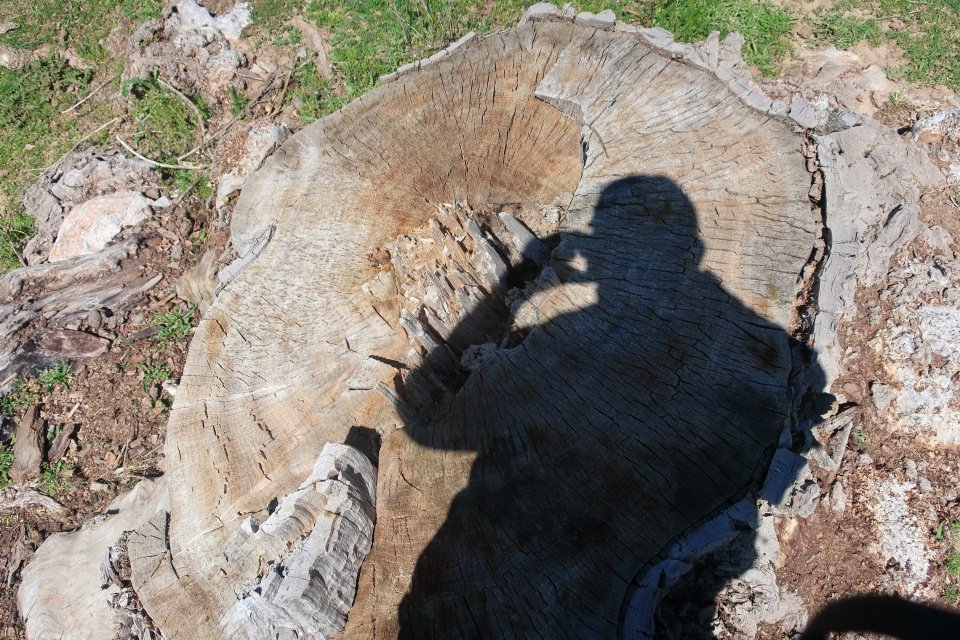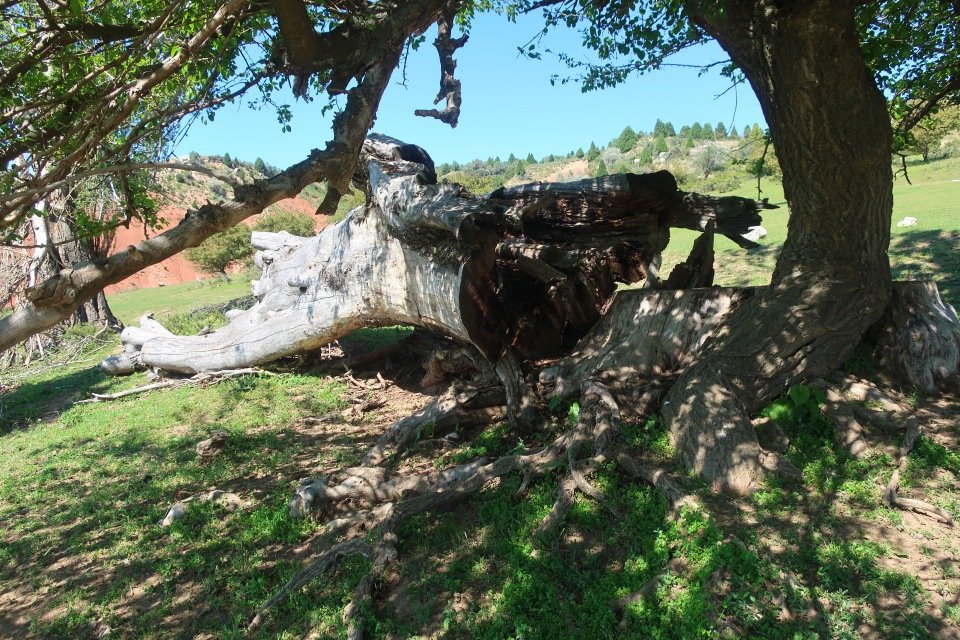 But our journey came to an end and we had to return back to Tashkent. On the way home, I was already thinking about the next trip. A few days after the trip to Syurenata, another announcement came out - "Mysterious Uzbekistan" gathered people for a trip to the Machitasgon gorge. Of course, I signed up without hesitation. Well, it doesn't matter that I already was there - I really liked the place and would like to repeat this trip :).

---
View this post on TravelFeed for the best experience.